With the Masters being the first major of the season, THP wanted to have a contest, but not just any contest, we wanted this to be the biggest contest we have ever done. To do this we enlisted the help of TaylorMade Golf to give away a brand new R11S driver, RBZ Fairway Wood and adidas Samba golf shoes. Those amazing prizes alone would have been great, but we decided to take it a step further by hand delivering these prizes in the THP Tour Van and playing a round of golf with the winner.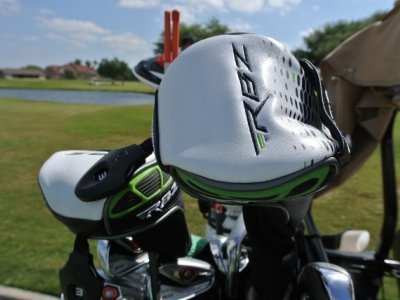 What a great experience! We want to once again congratulate the winner, THP forum member Tbird, and we want to thank you for an incredible day. You can see his reaction when he opened his prizes here. Watching tbird hit this driver was awesome. He was hitting it so well, and the RBZ FW wood was the perfect compliment. He also said he loved the new adidas Samba shoes. What a great afternoon.
It was windy quite windy in NOLA, so some of the videos are kind of hard to hear, however we did our best to capture the excitement on his day and you can see all those videos here as well as some photos here.