Today we are honored to continue the 2021 THP Holiday Cheer Event, the annual contest that is the celebration of the THP online community. Over a decade ago, we hosted our first Holiday Cheer, and it was a contest unlike any other and this year the campaign continues with amazing prizes.
2021 THP Holiday Cheer will run for the rest of this week with a new prize every single day. If you do not see it on this home page, do not forget to check the forum each day for a chance to be the big winner.
More Distance
The lucky winner of Day 3 will receive a Mizuno ST-X driver with Kinetixx Launch shaft. This premium aftermarket shaft is done in blue which matches the accents on the sole of the highly underrated Mizuno ST line of drivers.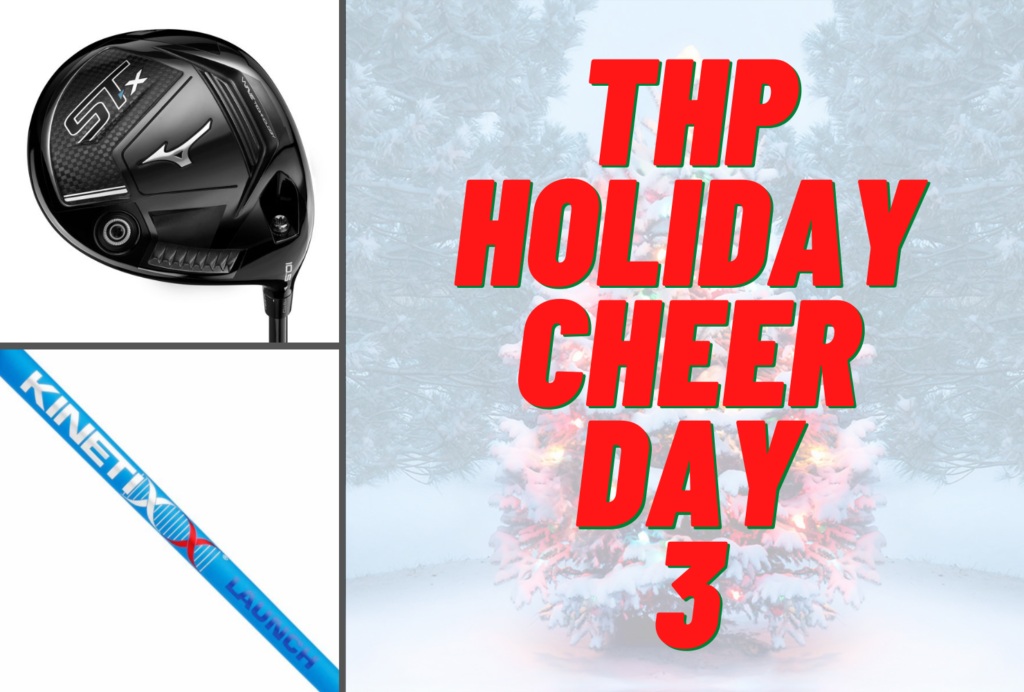 Entering is as easy as following these instructions.
Step 1 – Leave a comment below on why you think this head and shaft combination belongs in your bag.
Step 2 – Sit back and see if you won when the winners are announced later this week on the THP Forum.
That's it. It's that time of year where we celebrate the wonderful THP Community and the people and companies that make it great.
Don't forget you have to get your entry in before the end of the day, and each morning a new contest will be up to enter!
Want to learn more about the ST line of drivers? We have a full review including Chris Voshall from Mizuno in the THP Tech Studio taking swings here. If you don't win, but still want to pick up one of these awesome shafts you can visit their website, and learn a little more about what makes Kinetixx so unique.
Good luck everybody!