Today we are honored to continue the 2021 THP Holiday Cheer Event, the annual contest that is the celebration of the THP online community. Over a decade ago, we hosted our first Holiday Cheer, and it was a contest unlike any other and this year the campaign continues with amazing prizes.
2021 THP Holiday Cheer ran this entire week and today it finishes up with the amazing Golden Ticket to THP Experiences.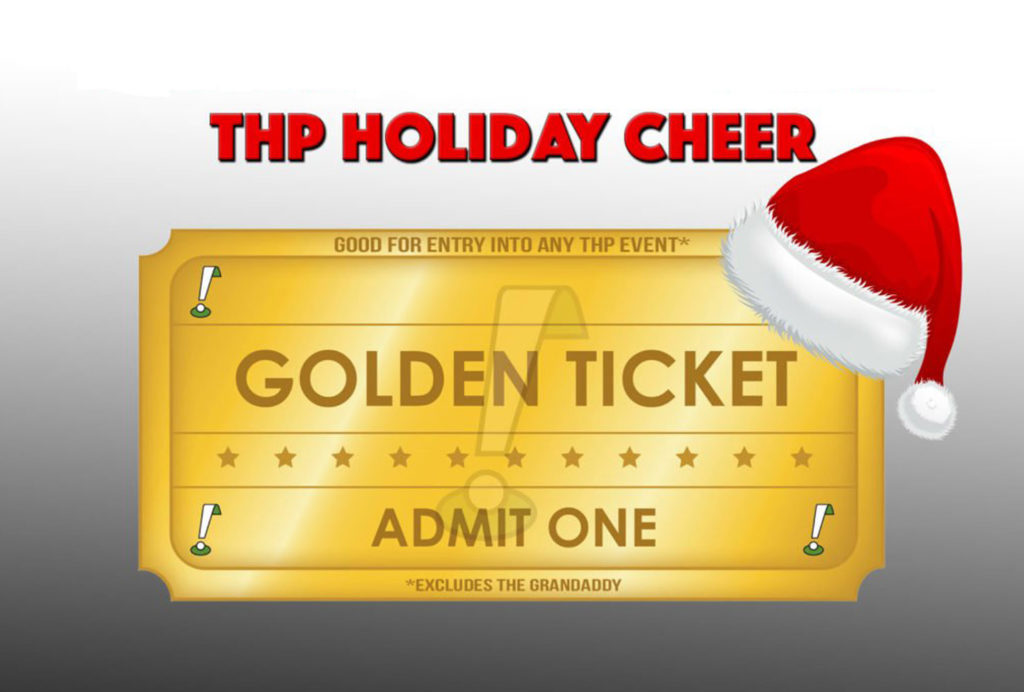 THE GOLDEN TICKET
The Golden Ticket is the elusive and incredible prize dedicated exclusively to our Albatross Club Members. You must be a 2022 member of this club to win this one and have your voucher for any THP Experience on tap for this coming year. Of course the club is open to anybody that would like to join and helps support an amazing charity.
For those new and do not know much about THP Experiences and what this Golden Ticket is about, here is a brief explanation. Imagine heading to beautiful golf resort or course and upon arriving being given a new set of clubs, playing golf with the people that created those clubs and doing so with a small group of other golfers? These happen every month on this website and Golden Ticket let's you choose which one you want to be a part of.
Of course we want everybody to be able to enter the contest, so if the lucky winner is not a 2022 Albatross Club Member, we will put together a fun prize pack filled with goodies and ship it off for them to enjoy.
Entering is as easy as following these instructions.
Step 1 – Leave a comment below on why you want to go to a THP Experience?
Step 2 – Sit back and see if you won when the winner is announced early next week on the THP Forum.
That's it. It's that time of year where we celebrate the wonderful THP Community and the people and companies that make it great.
Don't forget you have to get your entry in before the end of the weekend!
Good luck everybody!