The 2nd THP Invitational is in the books and what an incredible day of golf was to be had by those participating. THP wants to thank SCOR Golf for sponsoring this event as well as all of the golfers that signed up and came out to have a wonderful experience.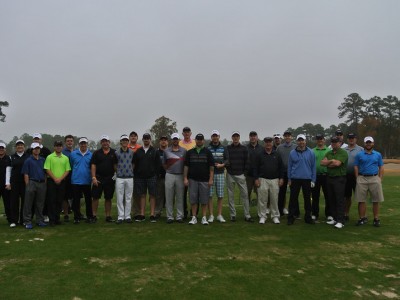 SCOR Golf was kind enough to supply everybody with visors and hats for the event as well as putting up wonderful prizes for the victors.
THP also wants to thank True Blue golf course for hosting the THP Invitational event. The pictures will tell a thousand words about the golf course with hole after hole being truly spectacular.
Congratulations go out to forum members Bmik33 and v.man for coming out victorious and winning the grand prize. Each will get a complete 5 club set of the SCOR Golf clubs that people are raving about.
Click here to see all of pictures from the event.