Arguably the most anticipated release for Titleist every two years, the AP2's definitely sit among the most popular players style cavity-back irons with each iteration. This year we see the release of the 716 AP2's which have been more discussed and debated than any prior version. THP was sent the 4i, 7i, and PW of their new AP2 release to see just what they are bringing to the table.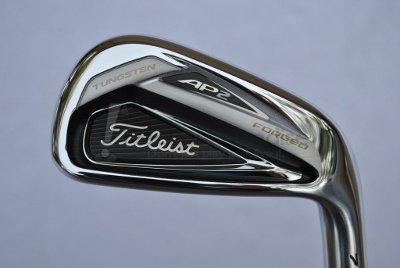 Information from Titleist:
TITLEIST'S MOST ADVANCED PLAYERS' IRON MADE EVEN BETTER.
For golfers seeking a Tour-proven design with distance, forgiveness and feel.
Tour-proven distance comes from consistent speed. 716 AP2 irons use extreme high density tungsten weighting to position the center of gravity low and perfectly aligned at impact for more speed.
The most advanced, solid feeling and forgiving Tour played irons we've ever made. An innovative co-forged construction with high density tungsten low and on the perimeter increases moment of inertia for speed on off-center hits.
Specifications:
| | | | | | | | | | | | |
| --- | --- | --- | --- | --- | --- | --- | --- | --- | --- | --- | --- |
| LOFT | 2 | 3 | 4 | 5 | 6 | 7 | 8 | 9 | P | W | W2 |
| AP2 | – | 21° | 24° | 27° | 30° | 34° | 38° | 42° | 46° | 50° | – |
| | | | | | | | | | | | |
| --- | --- | --- | --- | --- | --- | --- | --- | --- | --- | --- | --- |
| OFFSET | 2 | 3 | 4 | 5 | 6 | 7 | 8 | 9 | P | W | W2 |
| AP2 | – | .161″ | .150″ | .137″ | .122″ | .110″ | .098″ | .087″ | .075″ | .063″ | – |
| | | | | | |
| --- | --- | --- | --- | --- | --- |
| SHAFT NAME | IRON MODEL | WEIGHT (G) | TORQUE | FLEXES | TRAJECTORY |
| True Temper Dynamic Gold AMT | AP2/CB/T-MB | 112-130 | 1.9°, 1.7° | R300, S300 | Low |
Aesthetics:
The newest AP2 irons are a significant departure from what are now referred to as 'classic' looks of the 710, 712, and 714 versions. Though we have always seen a progressive change from each of those releases, it has never been as significant as this. With the 716's we now see a much more geometric look with greater emphasis on hard lines and angles, particularly with the cavity. Overall this is giving the irons a much more modern feel which has been a point of contention for some. While this reviewer lands on that side of the argument personally, there is still a ton of what the AP2's have always been liked for in the design. The classic Titleist script logo is encompassed in one of the best polished/satin blended finishes in the industry keeping all portions of the club visible at address in a glare reducing satin while showing off just how pretty a polished look can be everywhere else. The profile as a whole is what we expect from the AP2's as it really is a footprint that is packed with hidden and visible tech trying to increase playability while keeping that small overall build.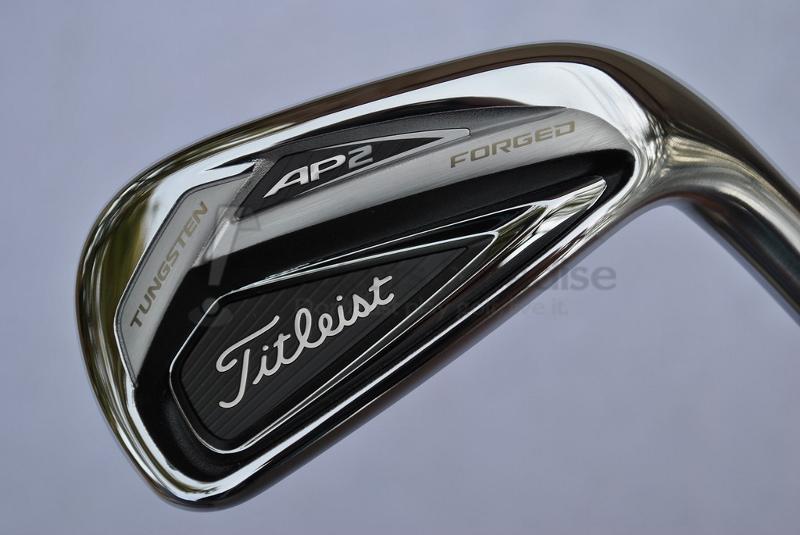 Overall Performance:
Even with all of the tech such as the tungsten weighting that Titleist implements into the AP2's there is no denying that they are still on the more demanding end of the spectrum. The profile alone is going to lead to it being most successful in the hands of more confident ball-strikers which really is what makes them a great counterpart to the AP1 offering. Just as with the 716 AP1 review, taking three clubs and trying to morph it into a thorough snapshot of what a complete set is capable of is a rather trying task.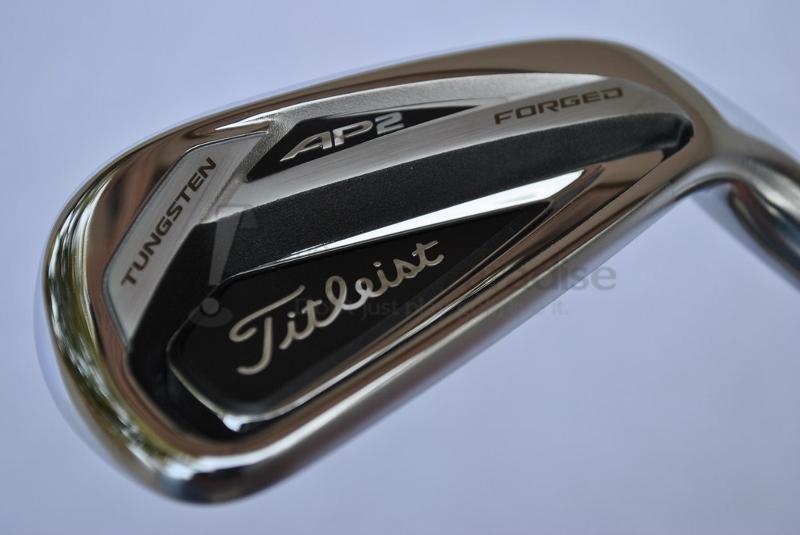 Where ball-flight is concerned the move to the TT DG AMT shafts is a deliberate effort to increase launch angle in the long irons while keeping it on a flatter trajectory into the scoring irons. Data recorded during the review showed the AP2 4i with an average Apex of 26.2 yards, the 7i at 29.6 yards, and the PW at 31.1 yards which was only a marginal increase from the 714 version. Clearly, a lot of ball flight comes back to fit and while this reviewer would likely benefit most from a different shaft profile, the ball flight seen did seem to progress as Titleist intended when pairing with this shaft setup. More time with the rest of the set would be needed to really validate this thoroughly, but it's promising nonetheless.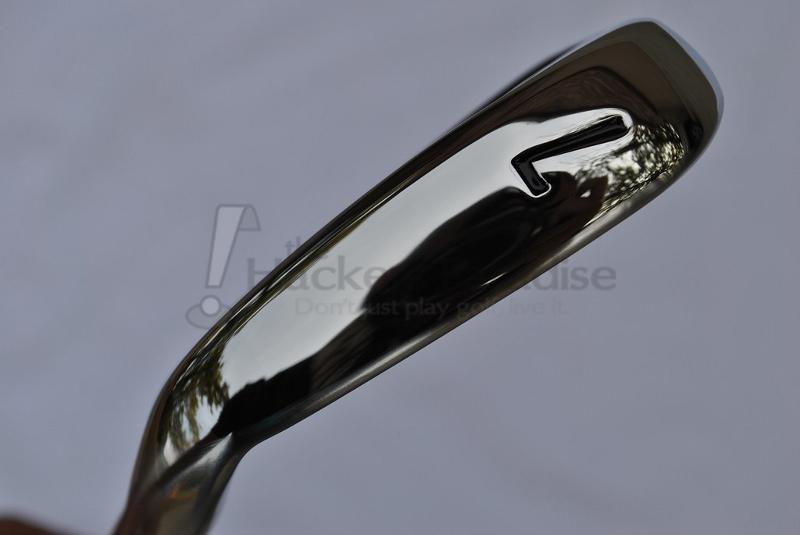 Just as there were similarities in the peak height with the prior AP2's, the same things were seen in terms of spin and forgiveness. Spin rates changed only nominally within the three irons that THP spent time with and as such there was no significant change seen in distance on center strikes. As far as the ball speed retention goes, toe side showed the best responsiveness while high on the face and heel side was the most penal. The AP2 still wants to keep the ball on line quite well, but given the profile there certainly is a larger drop-off in distance there. In all, the tungsten implemented into the design to maximize the CG location for playability of the 716 AP2 works, but even then it needs to be kept in mind that they definitely cater to the better players who want a little more forgiveness than a traditional CB design while still keeping that slim profile that fits their eye.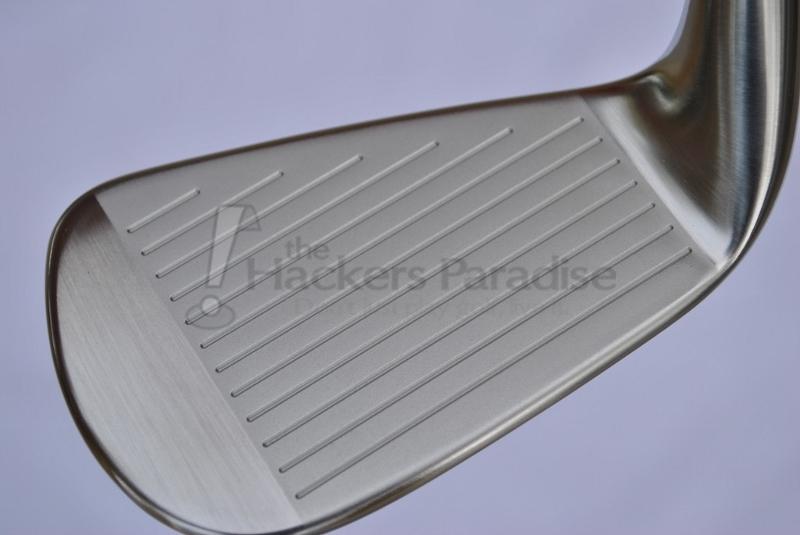 The biggest advance in the 716 AP2 however, isn't necessarily a pure performance trait, it is instead the much more subjective sound/feel. Although the AP2 irons have always traditionally had a "Titleist Click" at impact, it was sharp enough with the 714's that it became a bit of a turnoff for some. With the 716 this was addressed and a really nice blend has been struck by Titleist. At impact now while there is still a very solid sensation and tone to the strike, there is also a real density to it as well. With this they have managed to "soften" the irons a bit without sacrificing any of the feedback that the AP2 are known for and they really should appeal to a much wider assortment of golfers now.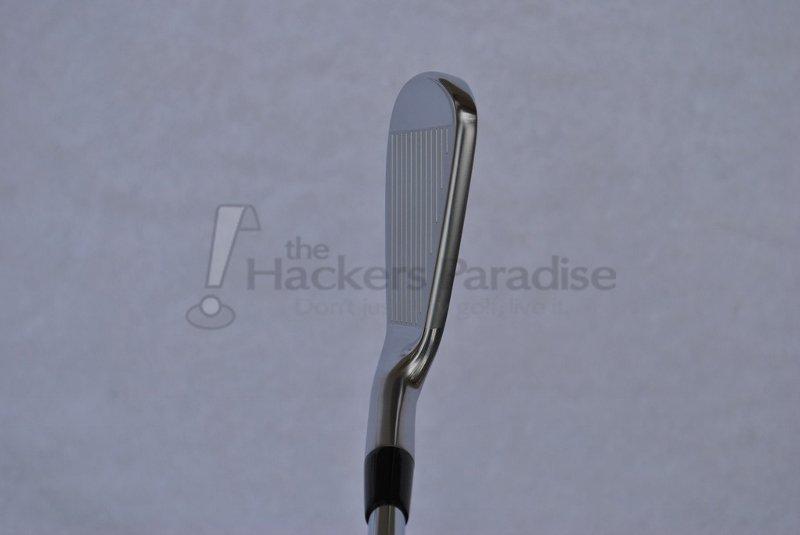 Parting Thoughts:
It bears keeping in mind that you don't always have to completely re-invent a design, particularly if it is traditionally a well-rounded performer. The new 716 AP2 irons are a prime example of this, the biggest change which this reviewer found was in the aesthetics, while the performance was very much akin to the 714 before them. The 716 AP2's though, will appeal to a lot of people based on the looks and feel alone, for others it may not be enough of a change to justify a purchase, but that is the beauty of golf, it is incredibly personal.
The 716 AP2 irons have an MSRP of $168.00 (steel) or $193.00 (graphite) per club and more information on them can be found at www.Titleist.com.