Back in August of 2017, the much anticipated 718 line of irons from Titleist became official. Introducing the world to AP3, which was a blend of AP1 and AP2 and fit into the growing popularity of the performance distance category. At that time we sat down with Josh Talge, VP of Marketing for Titleist Golf Clubs at TPI in Oceanside, CA for a complete rundown of the entire group.

Shot in 4k so THP recommends full screen viewing
Fast forward to today and hitting stores in March, the company is releasing limited editions of the AP2 and AP3 with a sleek new finish sure to turn heads. Bringing the creativity with the name 718 AP3 Black and 718 AP2 Black are finished with a high polish black PVD coating that really adds a different element to those that are used to the shiny look from the Titleist lineup.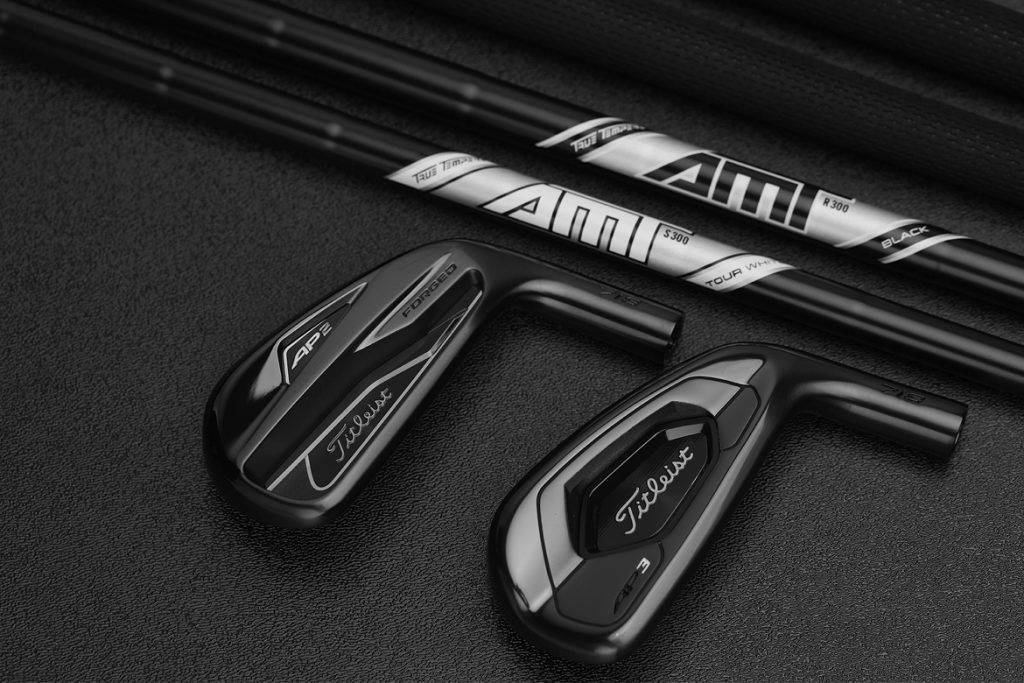 "Since we added AP3 to our lineup last fall, more and more golfers are experiencing the game-changing speed and forgiveness of this hollow-blade construction, while AP2 continues to set the standard for tour played iron technology," said Josh Talge, Vice President, Golf Club Marketing. "One request we heard from both tour players and amateurs, particularly those who have gravitated toward our Jet Black Vokey SM7 wedges, was if they could have these same irons in a darker finish. Our team spent a lot of time making sure the aesthetics were done just right. It's a look that you just have to see."
The "murdered out" look doesn't stop with the club heads however. True Temper AMT Onyx shafts and an all black Golf Pride Tour Velvet 360 grip complete the set up.
The first question on everybody's mind is how will they wear? The answer is they will wear with play, and for those that have experienced the Jet Black finish on the SM7 wedges from Vokey, it will be similar.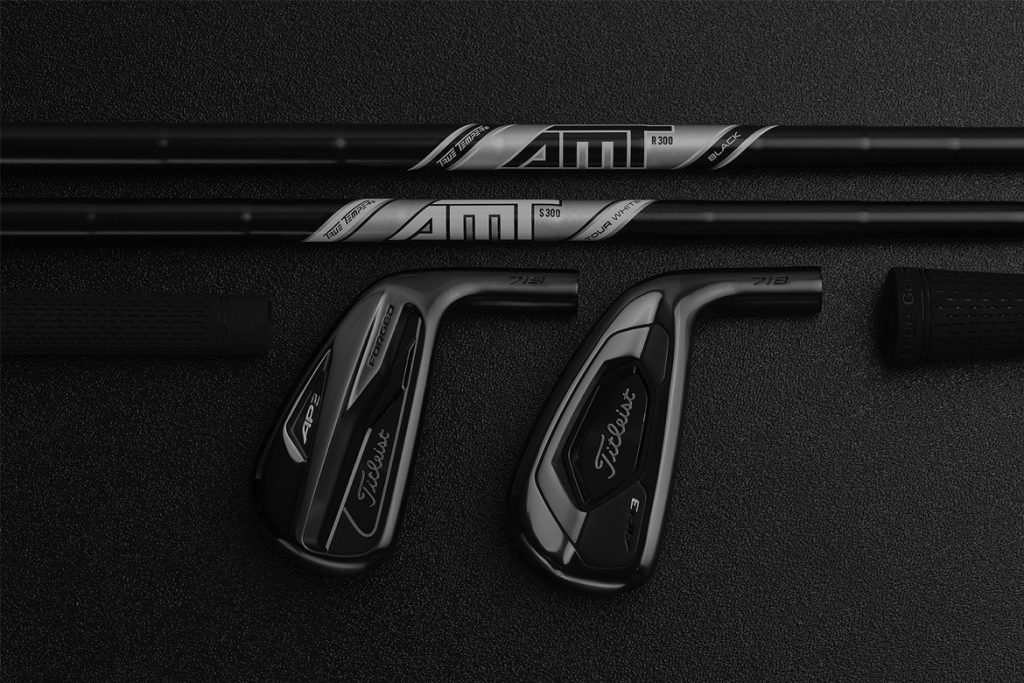 The Details
718 AP3 BLACK
DEXTERITY: Right Hand
FINISH: High Polish Black
SET MAKEUP: 4-P, W48
SHAFT: True Temper AMT Black Onyx GRIP: Golf Pride Tour Velvet 360 (All Black)
718 AP2 BLACK
DEXTERITY: Right Hand
FINISH: High Polish Black
SET MAKEUP: 4-P, W50
SHAFT: True Temper AMT Tour White Onyx GRIP: Golf Pride Tour Velvet 360 (All Black)
In Stores: March 1st, 2019
Cost: $1499 for a set of 8