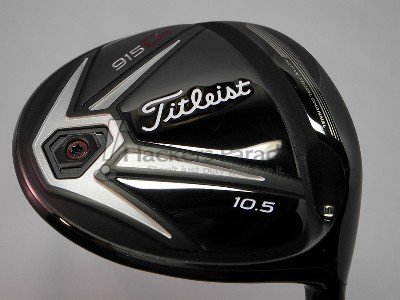 Titleist's 915 D2 driver marks a change in tone from the company. Decidedly more modern in appearance and offering some hallmarks of current driver technology, the 915 is the first Titleist offering in some time that seems to focus as much on off-center performance as it does distance and high-end looks.
Information and Key Technology from Titleist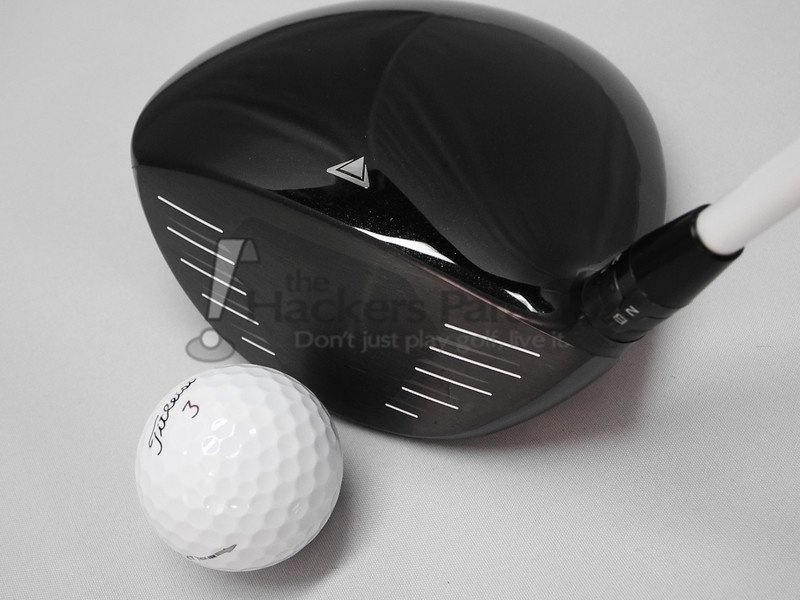 Hit more fairways with the maximum distance and forgiveness 915D2. The 460cc pear profile provides confidence and stability. 915D2 delivers higher trajectory and more dynamic face closure versus D3.
Active Recoil Channel™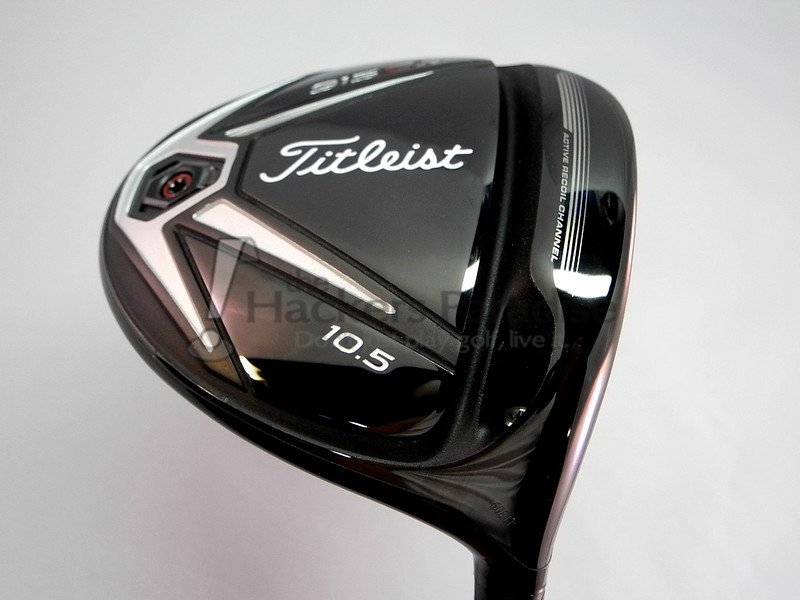 The wide sole channel delivers more distance by actively flexing at impact to launch the ball off the face with higher speed and lower spin.
Radial Speed Face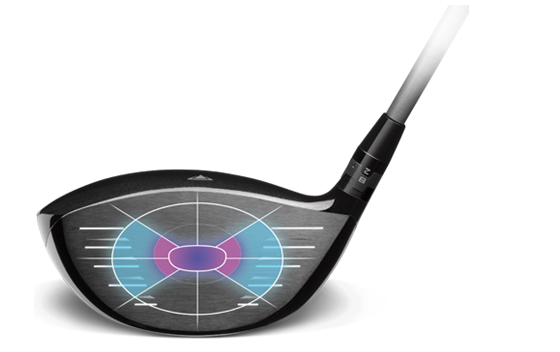 The high speed face insert with a thick center and radially thin perimeter in the heel and toe, delivers more distance on off-center hits.
High MOI Design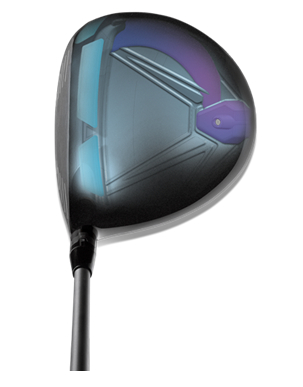 Reduced thickness up front allows weight to be strategically placed in the back, resulting in a low and deep CG that provides ball speed preserving forgiveness.
SureFit® Tour Hosel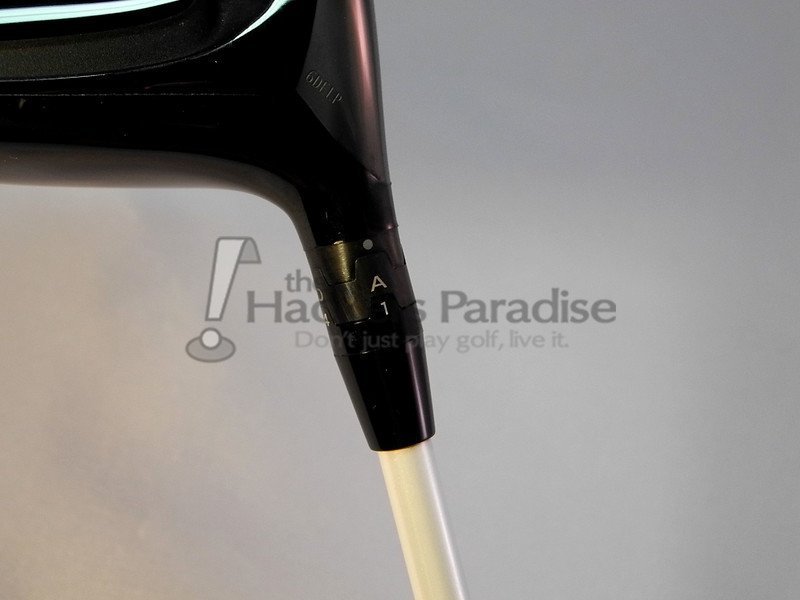 Sixteen unique loft and lie combinations deliver the most precise fit available. Use the guide to the right for help finding the proper setting to improve your ball flight. For best results, please visit a certified Titleist fitting professional.
MSRP $499
| | | | | | |
| --- | --- | --- | --- | --- | --- |
| DRIVERS | VOLUME | RH LOFTS* | LH LOFTS* | STANDARD LIE* | LENGTH* |
| 915D2 | 460cc | 7.5°, 8.5°, 9.5°, 10.5°, 12° | 8.5°, 9.5°, 10.5°, 12° | 58.5° | 45″ |
| 915D3 | 440cc | 7.5°, 8.5°, 9.5°, 10.5° | 8.5°, 9.5°, 10.5° | 58.5° | 45″ |
| STOCK DRIVER SHAFTS | MODEL | FLEXES | WEIGHT (G) | TORQUE | LAUNCH |
| Aldila Rogue Black 70 | 915D2 / 915D3 | S | 74.5 | 3.3° | Mid |
| Aldila Rogue Silver 60 | 915D2 / 915D3 | S, X | 69, 72 | 3.4°, 3.1° | Low / Mid |
| Mitsubishi Diamana D+ White 70 | 915D2 / 915D3 | S, X | 71, 73 | 3.2°, 3.1° | Low |
| Mitsubishi Diamana S+ Blue 60 | 915D2 / 915D3 | R, S | 60, 61 | 5.3°, 4.4° | Mid |
| Mitsubishi Diamana M+ Red 50 | 915D2 | A, R, S | 49, 51, 52 | 6.8°, 6.3°, 5.6° | High |
| Mitsubishi Diamana M+ Red 40 | 915D2 | L | 47 | 7.1° | High |
Aesthetics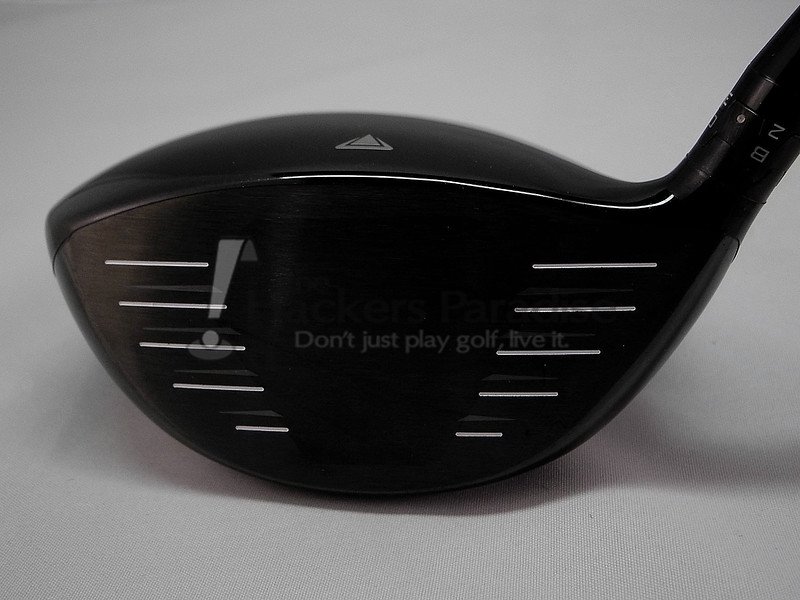 With the 915 D2, Titleist managed to blend modern edge with the classic styling they are known for. From address, a glossy black crown and pear shaped profile are sure to please most eyes, though some players may find the back-to-front dimensions a bit large. A smart dual-triangle alignment aid is all that graces the crown and it serves its purpose well while still managing to blend in. By all appearances at address, the 915 D2 is very much a classic Titleist design; however, turning the club over reveals some very big changes.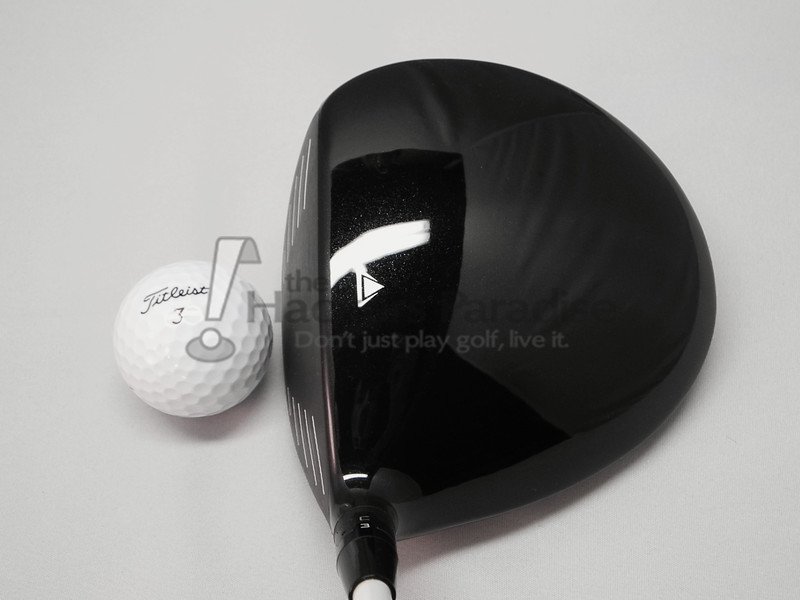 Most notable, and probably the one feature of the driver that Titleist is most proud of, is the new Active Recoil Channel (ARC). The majority of consumers will pay little mind to this bit of technology, as slots and channels have become commonplace on metalwoods in the last three years, but it still is a substantial change for the Titleist faithful. The ARC's purpose is mostly distance related according to Titleist, producing increased ball speeds and lower back spin rates, but it's also purported to affect off-center performance positively, which generally falls in line with what we've been told about slots and channels in recent times.
Moving rearward, the eyes are drawn the four-pronged shape that surrounds and juts outwards from the removable weight situated far in the back of the sole. This weight isn't intended to be interchangeable by the consumer, but rather is a tool fitters can use to dial in swingweight after shaft changes. This shape is arguably the most modern design element Titleist has ever put on the sole of a golf club, and while it's certainly in your face, it flows nicely and manages to avoid being gaudy.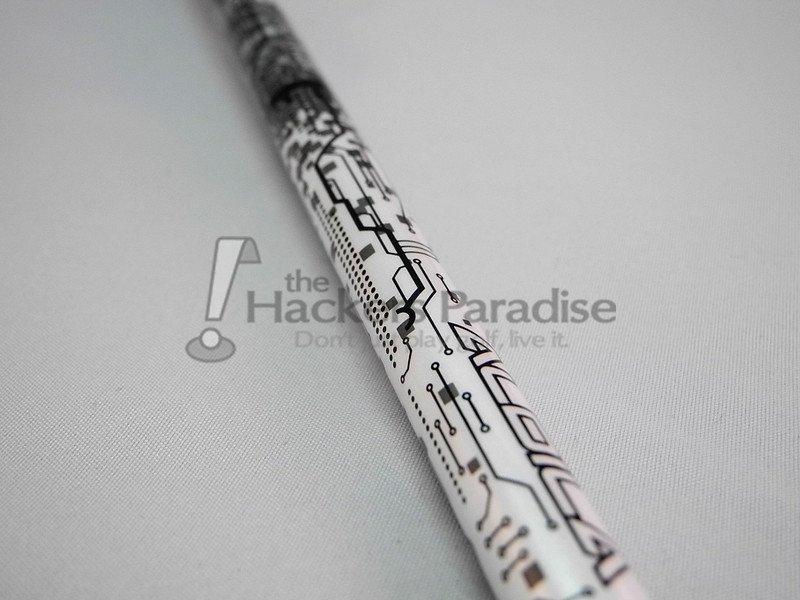 The 915 D2's slightly-more-than-mid-depth black face combined with the overall black color scheme come together to create a streamlined, very luxurious looking driver. The Aldila Rogue Silver shaft that was paired with the driver THP tested complements the color scheme perfectly with its silver and white. The Rogue is currently enjoying legendary status online, certainly in part due to the aftermarket version's extreme price tag. Though it has a reputation of being particularly low launching and stable, testing even at lower swing speeds seemed to indicate that it maintained a surprisingly nice feel through the swing.
There has been an acoustic change to the 915 line and it's proving to be very hit or miss for Titleist loyalists. The consensus seems to be that the D2 is louder than its predecessors, though it's still void of the overly hollow, ultra high pitched, or reverberating sound that we come across with some drivers. Those that are sensitive to change may have a negative feeling here, but a polling of random golfers on the range showed that none found anything objectionable about the sound of the D2. Contact in the center seems solid and powerful, but that feeling does degrade a bit as contact creeps higher on the face where the feeling is weaker and tinnier.
Performance
The 915 D2 was tested in 10.5° of loft with the stock Rogue Silver 60 shaft in stiff flex. Testing took place on the driving range, the golf course, and indoors using a launch monitor.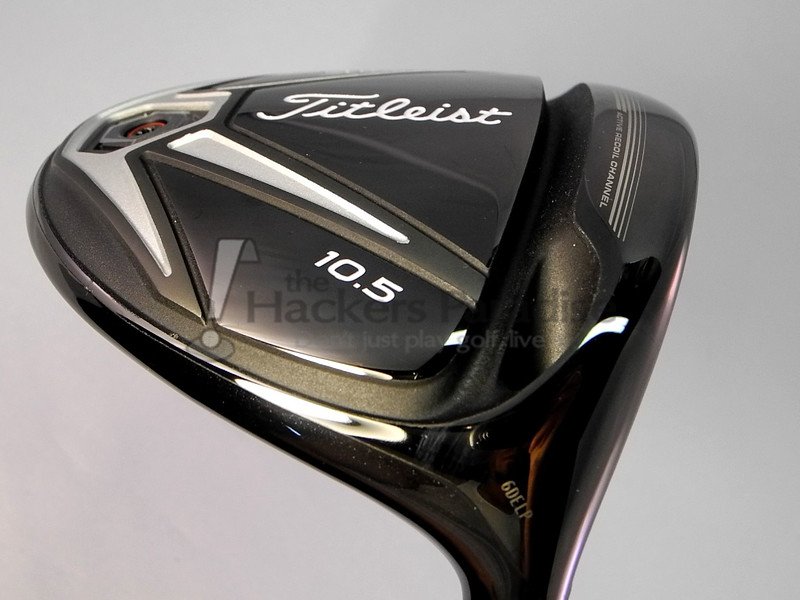 The biggest surprise noted during testing was that even with a somewhat fabled 'low launch/low spin' shaft, the 915 D2 was very easy to elevate. Trajectory in general was in the mid-high range, though landing angles were flat enough for this tester to capitalize on the firm fall conditions, providing copious amounts of roll. Still though, the spin numbers the 915 D2 produced were not among the lowest seen from the crop of 2013/2014 drivers tested by this reviewer (which isn't necessarily a bad thing), though they certainly weren't high either. Though the D2 seemed to compare to most others on the market for distance when tested on a launch monitor, it did lag behind a bit for a slower swing speed when matched against a light/long setup. This didn't necessarily translate to the course though, as the aforementioned propensity for roll-out produced some very satisfying distances during rounds of golf.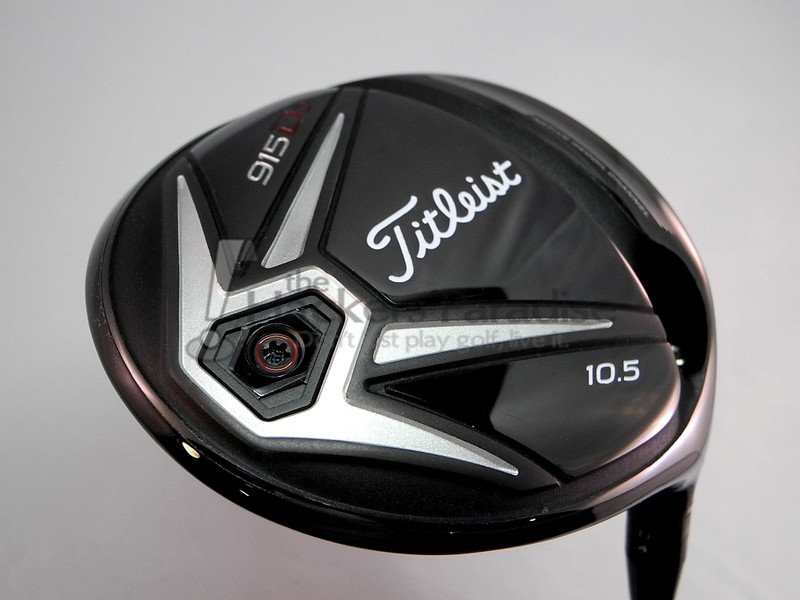 The D2's advertised improvements on forgiveness did seem to deliver, with notably positive outcomes from a variety of misses – low, high, and toe side. Testing on the golf course against other 'game improvement' drivers showed that it was neck and neck with them on a consistent basis. Though many will point to the ARC as the reason for the good off-center performance, it is important to note that the MOI and face thickness improvements likely serve a large role here as well. Regardless of the reason, the 915 D2 seems to be a driver that could be played by a variety of skill levels thanks to above-average forgiveness and a very playable stock length.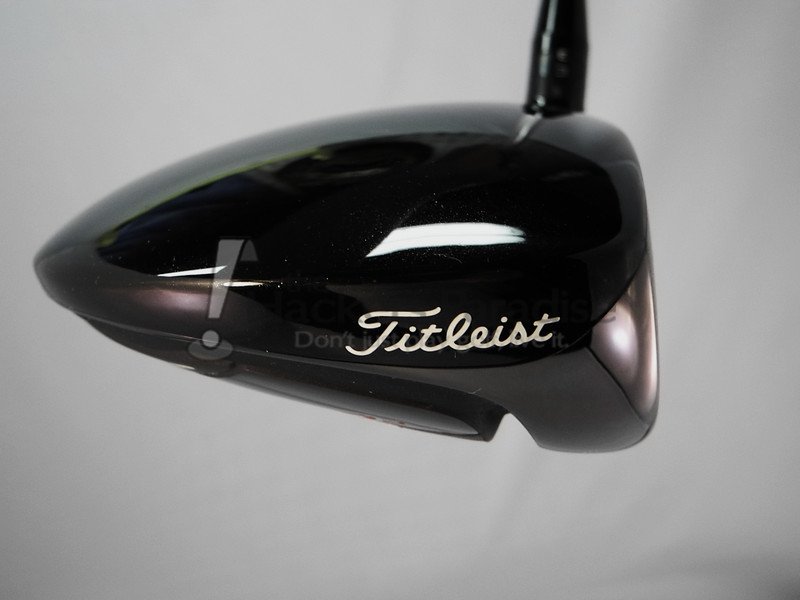 Titleist says that the 915 D2 offers 'more dynamic face closure versus the D3', which means it has more draw bias. Though that term may have gained a negative connotation from the internet's elite, most players will find it to be a useful feature.  Still, it sits slightly open in the neutral setting and testing by an established draw swing didn't seem to produce exaggerated misses. At its stock length of 45", the D2 proved to be a reliably accurate driver with reasonable golf swings.
Final Thoughts
Though lacking any groundbreaking advancement in relation to the current metalwood climate, the 915 D2 performed admirably and maintained the bulk of the aesthetic qualities that make Titleist drivers so sought out by their fan base. The one sticking point may be the hotter sound off the face, especially for those that are set on what a Titleist driver should sound like, but compared to current offerings like the G30 it was still arguably superior acoustically. While there weren't any major advancements noted in ball speed or distance, the off-center performance showed that it can be a driver for the masses, and that steady advancement will be appreciated by many. With a complete line of shaft offerings and readily accessible fitting centers, those interested in the 915 series should have little problem finding a suitable setup. More information on the 915 D2 and the rest of Titleist's stable of products can be found at www.titleist.com.