Mostly recognized for being the number one golf ball on tour, Titleist has made some high performing equipment over the years. When it comes to their driver releases, the term classic seems to get used quite a bit, probably due to their mostly pear-shaped heads, lack of wild colors, or absence of any sorts of sliding weights. Times seem to be changing though as the 917 D2 breaks out of the classic mold to offer a much more modern take on driver technology.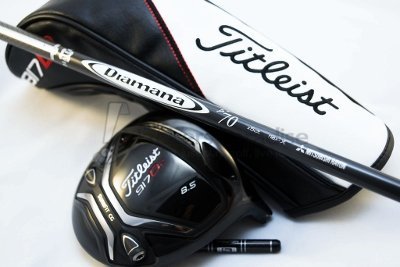 From Titleist
Distance with forgiveness in a full 460cc pear profile. Offers more forgiveness, a slightly higher launch and more spin versus 917D3.
Faster ball speeds
Off-center provide more distance, more often, delivering superior forgiveness.
Adjustability
Through industry leading SureFit® CG and SureFit® Hosel provide the best possible fit for every golfer of any skill level.
Sound and acoustic
Frequencies have been Tour validated to inspire confidence and enhance feel.
Trajectory and shot shape
Customization provide golfers a more consistent and repeatable shot from the tee.
Specs
| | | | | |
| --- | --- | --- | --- | --- |
| Loft | 8.5 | 9.5 | 10.5 | 11.5 |
| Dexterity | RH & LH | RH & LH | RH & LH | RH & LH |
| Volume | 460cc | 460cc | 460cc | 460cc |
| Length | 45" | 45" | 45" | 45" |
| Lie | 58.5° | 58.5° | 58.5° | 58.5° |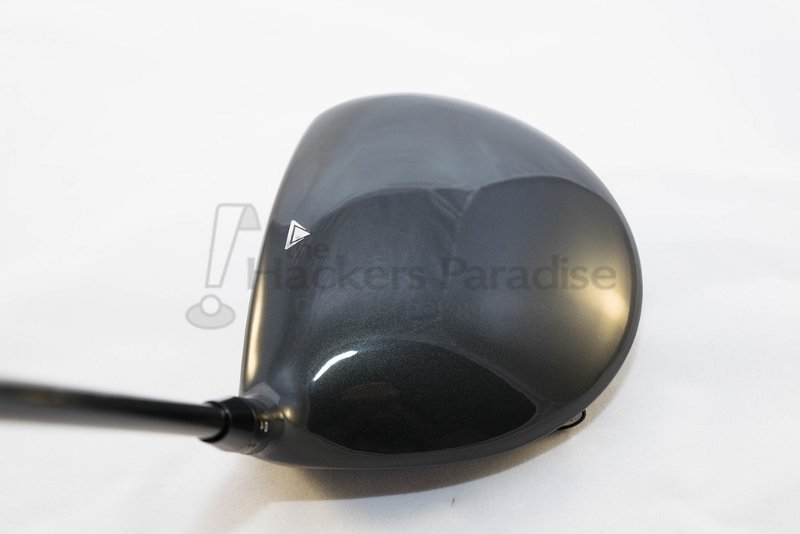 Tech Talk
For the first time in company history, Titleist has built a driver with the technology in place to alter the clubs center of gravity (CG). While the ability to do so is not entirely new to the market, it is certainly new to Titleist, and for many golfers, certainly welcome. When Titleist released their 910 drivers, they introduced their SureFit Hosel, which allowed golfers to alter the loft and lie angle independently. To compliment the adjustable hosel, a user-replaceable weight has been added to the back end of the 917 driver, which is referred to as SureFit CG.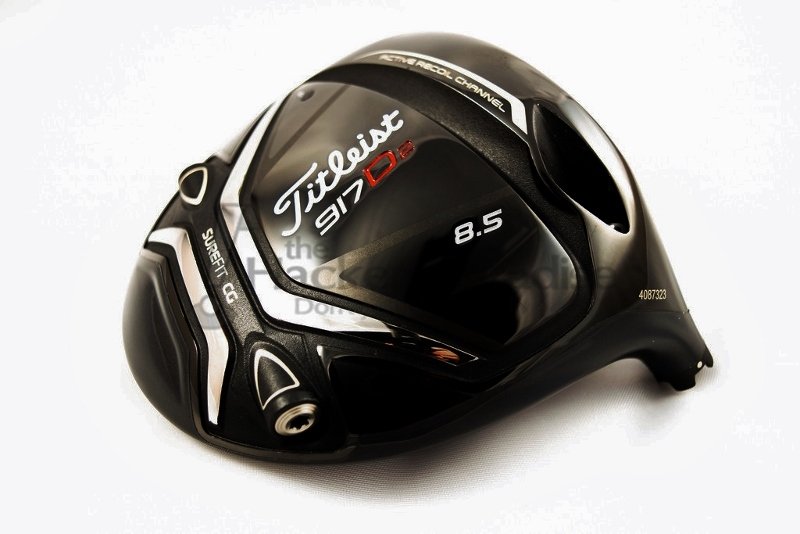 Compared to the other techniques that have been seen on the market, Titleist's SureFit CG offers a certain amount of uniqueness to it. For starters, the adjustable weight is concealed within the driver head itself, which causes the visual technology to be less visual. In fact, the only reason someone might have an inkling that there is a form of adjustable weight on the 917 D2 is because of the bulge that sticks out on the rear part of the sole. A good way to describe it is that it looks like an area in which a AA battery would be inserted. There is a screw on cap that covers the chamber in which the SureFit CG weight is located, take that off and the weight comes sliding out. On that cartridge consumers will find one of five different mass configurations ranging from 8g up to 16g in 2g increments. Each weight comes in a neutral and a draw/fade setup. More on SureFit CG, and its effectiveness later.
One piece of holdover technology from the 915 driver lineup is the Active Recoil Channel, which has gone through some tweaks of its own.  Throughout the channel, Titleist has changed the level of thickness in certain areas behind the face. What this does is help maintain a higher ball speed and keep spin from elevating to a point of robbing players of distance. Thanks to the new advances within this area, Titleist has changed the name to Active Recoil Channel 2.0, which is a subtle way of saying that there are indeed some variations from the previous version.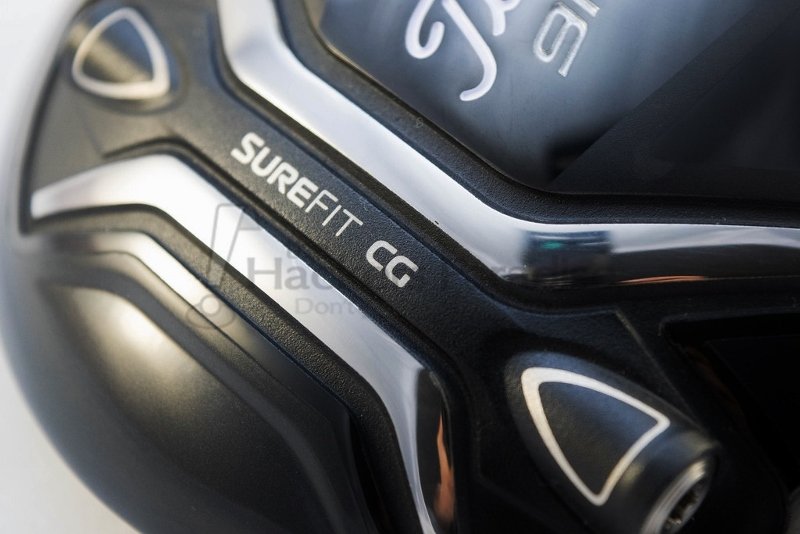 Getting Fit
As one can probably tell, this driver offers a good amount of adjustability. Between the SureFit Hosel, SureFit CG, and six stock shaft offerings, it's certainly a good idea to spend time with a fitter to help get dialed in. While that is true for many of the golf clubs that can be found on the store shelves these days, perhaps it's even more important with the 917 lineup. The reason for that is not only because of the plethora of setups, but because the adjustable technology is perhaps not as user friendly as others. What is meant by that is something discussed earlier, the SureFit CG is concealed, so picking one up off a demo rack in a big box store, users may not know exactly what setup they are hitting. Is it one with an eight-gram weight in the fade setting or a heavier weight in a draw setting?  Combine that with the fact that the SureFit hosel does not directly tell consumers if they are in a neutral, draw, or fade setting, and it can lead to some confusion for those trying to fit themselves. Instead spending time with a fitter can produce a configuration that will lead to more consistency and perhaps a setup that might not have crossed the players mind.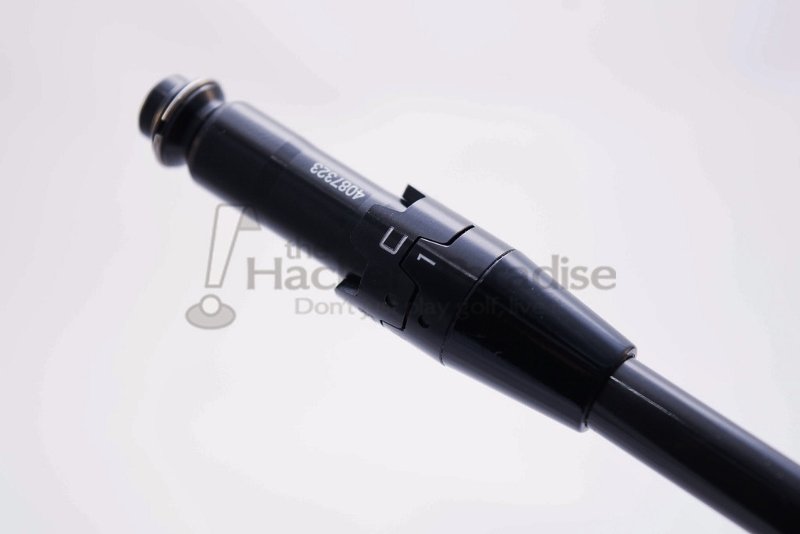 After going through such a fitting process at a Titleist Thursday event, the driver configuration that was used for this review was a 917 D2 8.5 °driver, with the SureFit Hosel set at C1, and SureFit CG with the 16-gram weight in the fade setting. Of the five shafts that were tested during the fitting experience, it was the Mitsubishi Diamana LTD White 70X that was recommended. Circling back to what was said in the previous paragraph, this setup was much different than the one envisioned prior to the fitting session.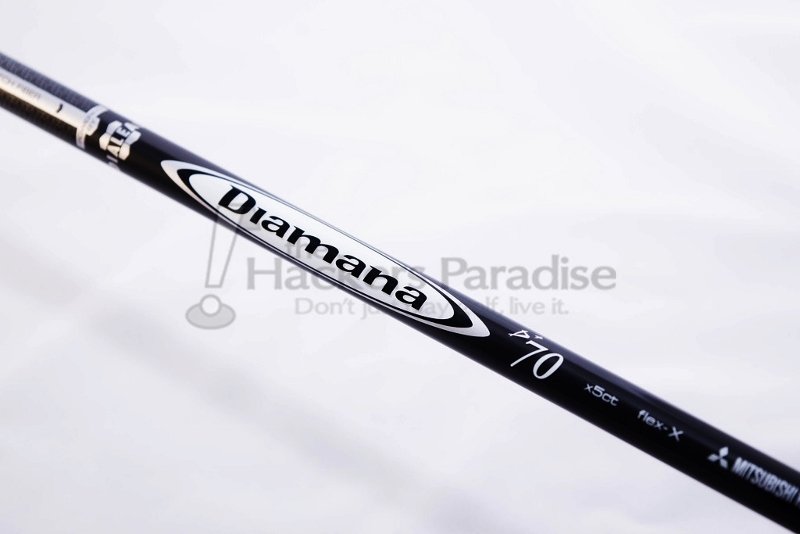 Looks & Performance
Before diving in to the performance of the 917, let's quickly discuss the looks of this new offering. Starting with the crown, Titleist has gone away from the dark black finish and replaced it with a grey coating, which is pulled off quite nicely. It sports a glossy coat, which bucks the trend of matte finishes in the industry. Whereas Titleist made a bit of a change to the alignment aid on the 915 release, they have kept it pretty similar for the 917. Shape wise this driver was built off of a traditional pear shape, however it's been enlarged and stretched back a bit to give the D2 a larger and friendlier appearance.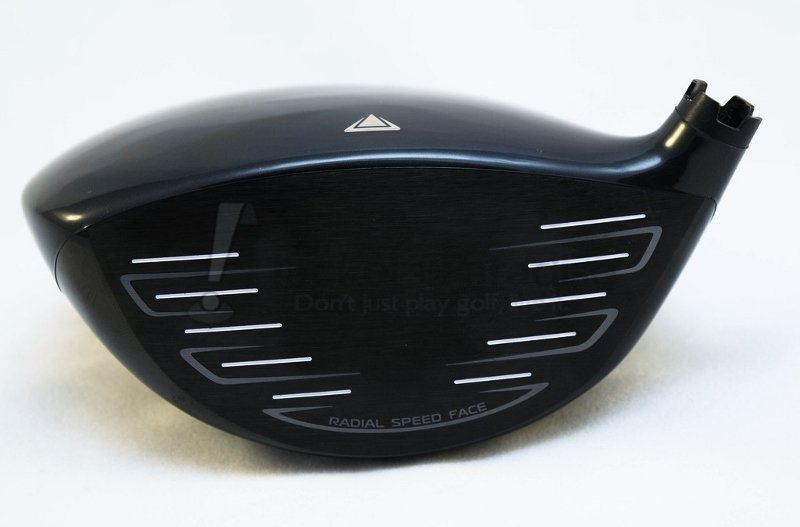 Having spent some time with the 915 D2, there was one area in which improvement was certainly needed, and that was sound. Beyond any of the other technical advances this driver has for Titleist, perhaps the biggest change was the harmonics the 917 carried. While the previous model was a little louder than it was pleasing, the 917 returned to a fuller and slightly deeper sound, which translated in to a very solid feeling driver head.
Using the SureFit CG to dial in ball flight was something that was really evident throughout the fitting session with this driver. Upon receipt, the first change that was made was installing the 16-gram weight in the fade setting. When consumers receive a 917 driver, they will have to specify to Titleist which weight setup they would like to receive, as clubs will be shipped with that weight in both neutral and draw/fade. Throughout testing, including the fitting session, changing the weight from fade to the other two settings really did offer a different feel from the club.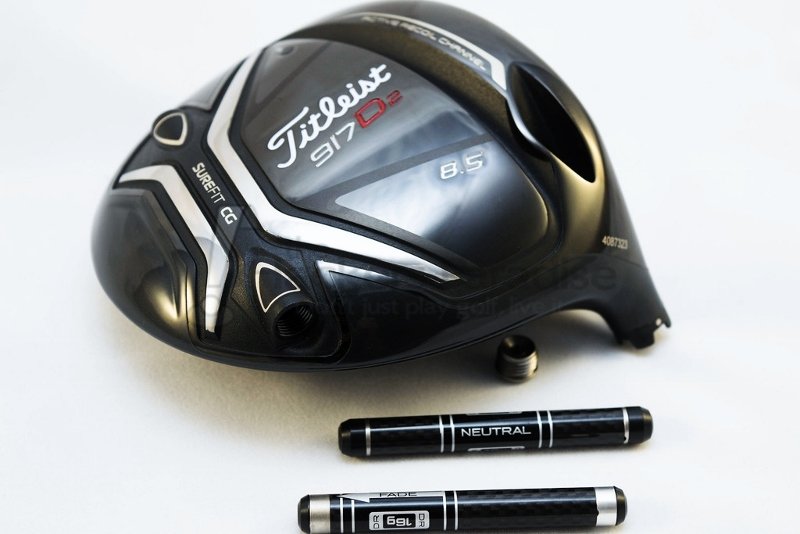 Being that the D2 is said to be the more forgiving option of the 917 driver series, it showed some interesting results. Shots reacted best when they were missed more on the high side of the face as opposed to the lower portion. Ball speed retention was much better on that high miss, while the speed loss was much more prevalent on low contact. Another common miss, the toe-side miss, wasn't as harsh, although keep in mind in this setup the weight was more positioned out towards the toe. When the weight was in the neutral or draw setting, that shot gave off a different sensation, and did not fare as well.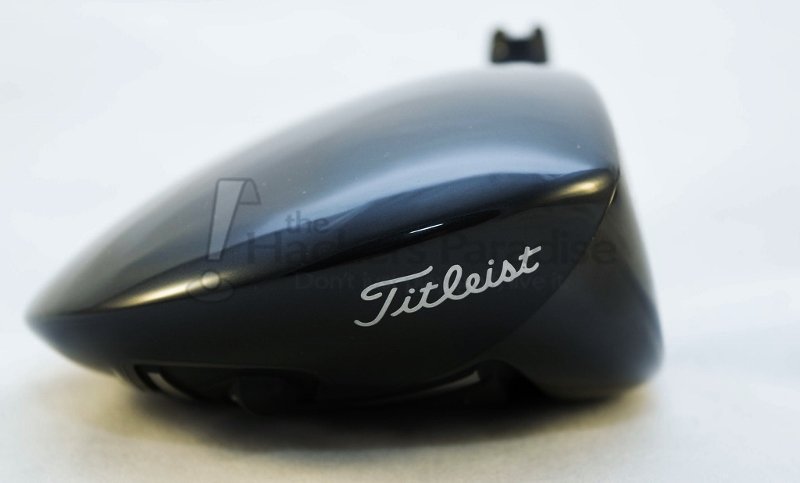 A Sure Thing
With the release of 917, Titleist has its most exciting driver release in quite some time. By covering the manner in which users can alter the swing weight and center of gravity, they have been able to remove any sort of temptation to constantly break out the wrench for tweaking. Without the constant reminder of how the weight configuration is set, it allows for players to truly set it and forget it, which through testing proved to lead to some extremely consistent results. Even though users might end up sacrificing some yards or some forgiveness, there is a well-deserved comfort in knowing what the next shot will bring. Golfers who are looking to add the 917D2 to their bag can do so for a price of $499. For more information, or to find the nearest authorized Titleist fitter, head on over to www.titleist.com.