Life cycles and golf clubs are heavily talked about in the world of internet golf, but one thing is paramount; if a company is on a two year life cycle, it is important that they make a large splash. You could make the case that Titleist has not done that with their last few launches (913, 915 and 917), but with what they dubbed the TS Project, this launch feels different.
The TS Project was a mission to bring speed, and oddly enough TS stood for Titleist Speed, making the Titleist TS lineup translate to Titleist Titleist Speed.  Strange naming aside, the Speed Project was a two year expedition to design FAST. Adding speed into every detail available was the goal, and beginning today you can find out how they did at fitting events nationwide.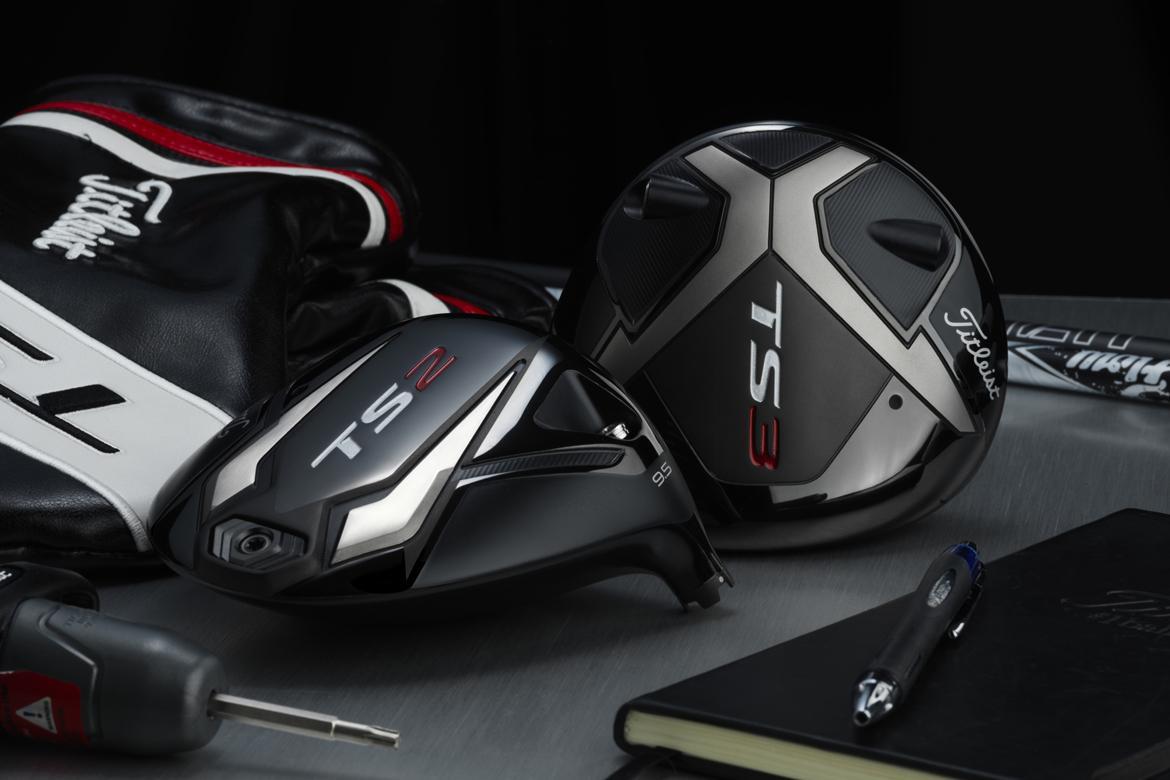 According to Titleist, their engineers did not take the path of least resistance, instead soliciting speed from every gram available in the heads. They believe with TS2 and TS3 they have faster ball speed, higher launch, lower spin and increased MOI creating the total package in metal wood design.
The Tech
The chassis is driven by four key components.
Ultra-Thin Titanium Crown:
Opting not to go with a composite material here for weight was a tad surprising, yet this is the thinnest cast titanium crown on the market and 20% thinner than their previous driver. A lighter weight crown allows for weight to be manipulated lower and deeper, which in many cases promotes launch and increases MOI.
Thinner, Faster Face:
Point blank, this is the fastest face that they have ever made. Variable Face Thickness still exists, and it has been refined to reduce weight by up to 6 grams. Similar to a few other companies now, the face is so thin, score lines must be lasered on rather than etched like their previous lines.
Streamlined Shape:
Reducing drag by up to 20%, the company has reshaped the product, but for those traditionalists that have enjoyed their look in the past, don't sweat this detail because it is subtle and still looks like a Titleist in that regard. The goal here is less drag, which means more speed and more speed equals more distance. You are probably seeing a trend with the word speed here.
Optimized Weight Distribution:
This is less of a component and more of a combination of others, but with the lighter crown and thinner face, weight is shifted as mentioned above. This results in a higher MOI, and according to the company, it is up 12% over the 917.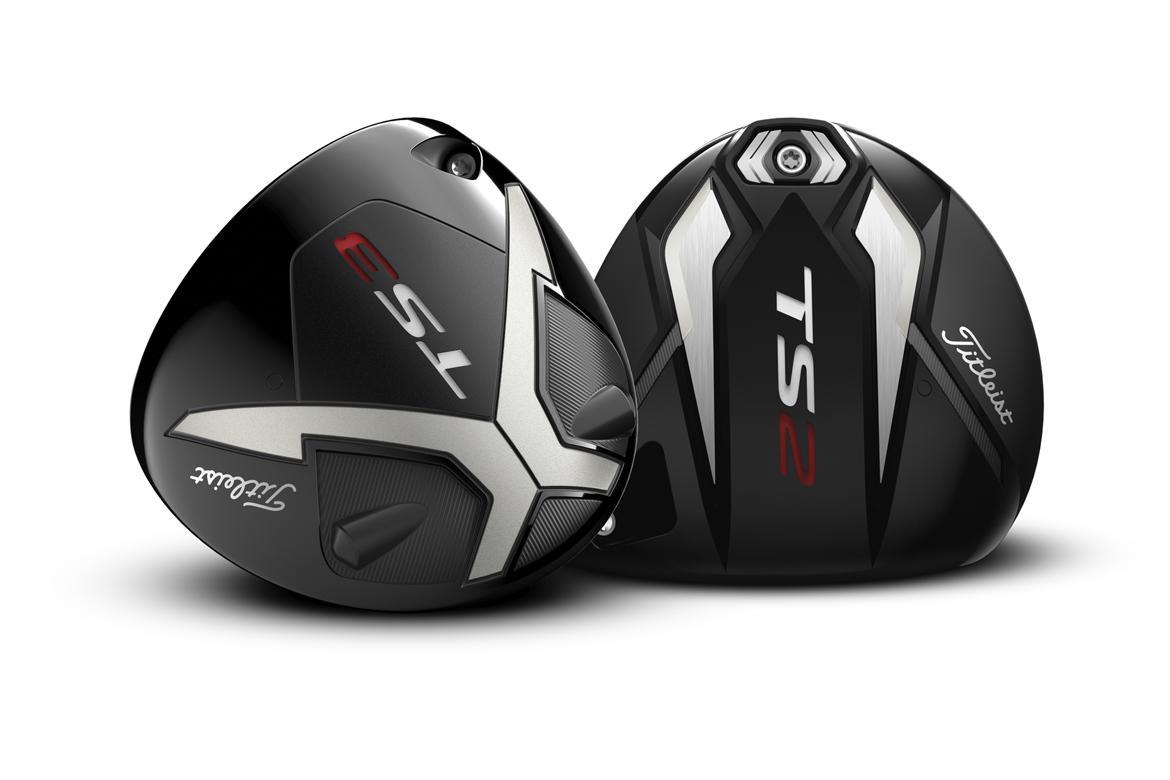 "From start to finish, the TS Project was about driving ball speed and unlocking a level of performance that golfers simply couldn't ignore," said Josh Talge, Vice President, Titleist Golf Club Marketing. "In order to do that, we knew we had to look at things differently. We challenged ourselves to deconstruct the driver and then literally build it back up, piece by piece, to be faster, longer and better in every way possible. R&D had been exploring some unique constructions early on that were really compelling in theory, but they simply couldn't beat the performance of our all-titanium Speed Chassis. We know performance is the story that golfers care about. From the ball speed and distance gains we're seeing both on tour and with amateur golfers, it's clear that TS metals deliver a new level of Titleist Speed."
The Models
Titleist TS has two different models available and this time around the differences are a bit more stark. The new TS2 is the more forgiving of the two heads, while the TS3 offers a bit more fine tuning with their SureFit CG. Both options feature the adjustable hosel (SureFit) with 16 different loft and lie settings to help you get dialed in. Here is a quick chart to show the differences.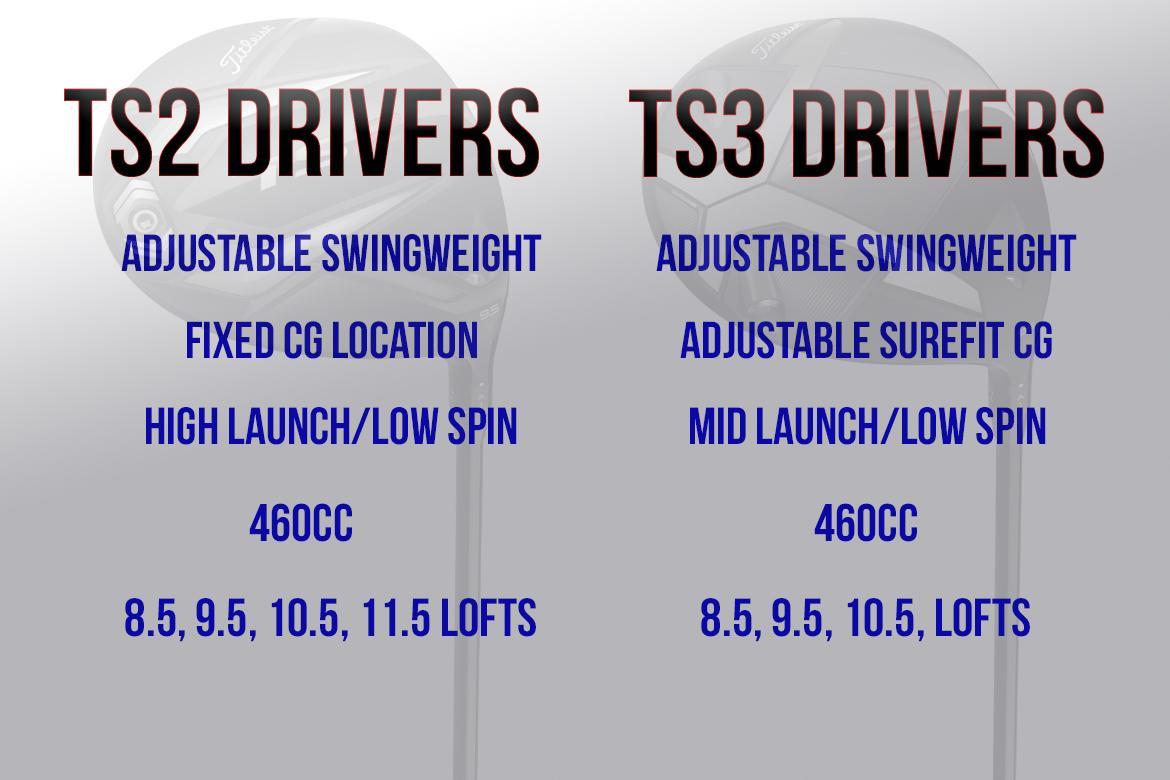 The Shafts
The TS drivers standard shaft lineup features four options, all of which are aftermarket.
Kuro Kage Black Dual Core 50: High Launch and Moderate Spin
Tensei AV Series Blue 55: Mid Launch and Mid Spin
Project X HZRDUS Smoke Black 60: Low/Mid Launch and Low/Mid Spin
Project X Even Flow T1100 White 65: Low Launch and Low Spin
In addition to those, Titleist is offering a large amount of custom choices.
Trial and Fittings
Starting today, golfers can attend a Titleist Fitting Day or Trial event being held at hundreds of locations around the country. To find an event, or book a fitting go to www.titleist.com/fitting/appointments. Make sure to drop by the THP Forum afterwards and tell us your thoughts the clubs and your experience.
Later this month, a group of THP Forum members will be getting fit and testing the new TS lineup of drivers and fairways at a THP Event and will be sharing their thoughts of the entire process on the THP Forum.
Availability
As mentioned above, trials and fittings will begin today, and both TS models will be available in golf shops beginning September 28th, or you can preorder them now from online retailers like Budget Golf. Price is $499 for each model with any of the standard shaft options.