TOMO is an emerging shoe company that features only a few styles of shoes but has a particular focus on creating lightweight, breathable, versatile, and comfortable shoes that you can, but don't necessarily have to, wear on the golf course.  Within the first thirty minutes with the TOMO Volume 2, it was clear that the Volume 2 delivered on this intended purpose – it is an all-purpose shoe that could hold its own on the course even if it wasn't a standout performer.  Although they may lack many of the features that a hardcore golfer may want, the Volume 2 could be a solid option for casual golfers or golfers who frequently need to transition from the course to the street without changing shoes.  Or, as I quickly realized, the Volume 2 could be a great shoe to wear to and from your local driving range or Topgolf.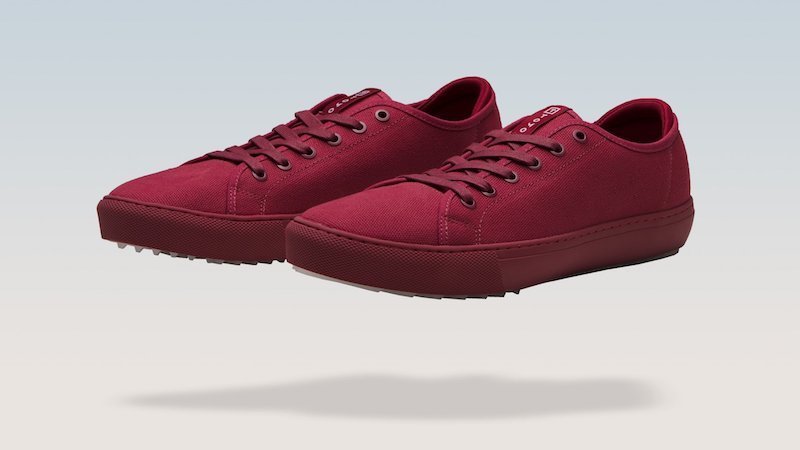 Aesthetically, the TOMO Volume 2 has a divisive appearance, and it has universally elicited strong responses from golfers who saw them for the first time. I encountered a few people who loved the look (and compared them to other shoes on the market) and a few that immediately hated the look for a golf shoe.  The canvas upper might not be everyone's favorite look but thankfully, I'm not here to tell you how to feel about the looks.  But if you like what you see, you may like what you read next because there is plenty to like about the TOMO Volume 2 shoes.
First, and most critically for shoes in my opinion, the Volume 2 shoes are immensely comfortable to wear for several hours.  The design is similar to other casual sneakers from the last century and this design has lasted because it works.  The rubber sole and the very thick insole provide a lot of cushion to your foot with each step.  TOMO calls its insole "Spring Loaded," and while I cannot sign off on that description, the insole does have a lot of cushion throughout and is WAY thicker than a normal insole under your heel to minimize impact forces on each step.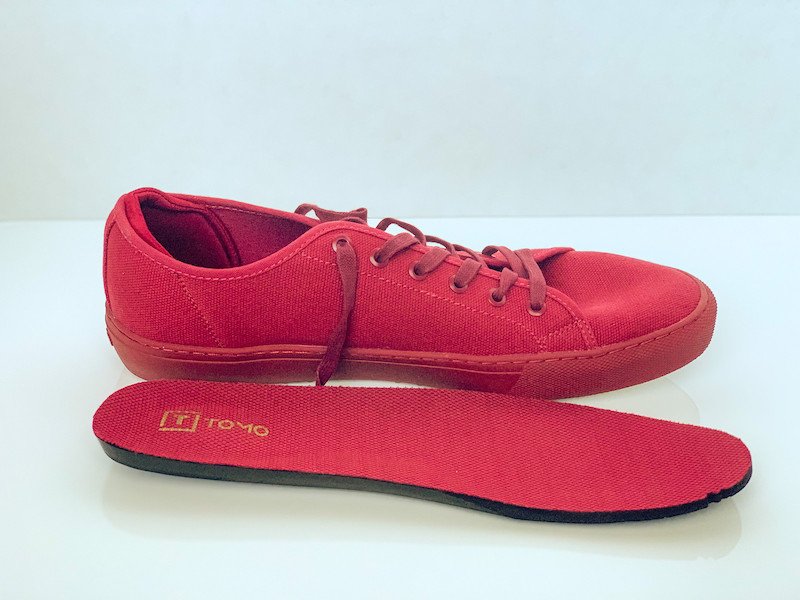 The Volume 2 is also quite versatile and easily transitions from on course to the street.  As I said above, it was designed as an all-purpose shoe that can also hold its own on the golf course and I found this to be pretty true.  When you are off the course, the treads do not interfere with walking on tile, cement, asphalt, etc., and when you are on the grass there is a bit more grip than a normal sneaker would have.  On the course, the Volume 2 has so-called "multidirectional spikes" that are deep treads that run in several directions and provide good, but not great traction.  As a reference point, I would say the on-course traction is on par with (or maybe just a hair below) many spikeless golf shoes.
Finally, the Volume 2 are very lightweight and breathable.  The canvas upper allows plenty of airflow, which is great when its warm and less than ideal when it is cold, but the Volume 2 certainly won't suffocate your feet. And at only twelve ounces, you may not even know you are wearing them at times.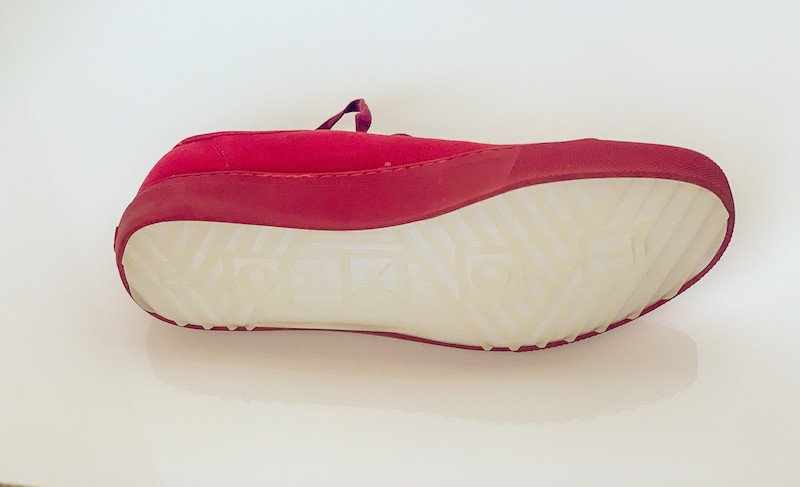 All of the above makes the TOMO Volume 2 a solid all-around option for people who want to have a shoe that can go from the "Driveway to the Fairway."  Of course, there are a few drawbacks that I have to mention.  First, I found the TOMO Volume 2 to run large by at least half a size.  To be sure, I tried on several different brands of shoes and I was the same size in each but that same size in the Tomo Volume 2 was noticeably larger.  Second, the canvas upper stretches a bit during the first wear or two, which compounded my sizing issue.  Neither of these are problems so long as you have the right size or are willing to find the right size.  My biggest complaint with the Volume 2 is that it has no ankle support at all.  This was my first all-canvas upper shoe and taking it on the course and into the hitting bay felt very strange.  If you are someone that likes some ankle support in your golf shoes, these may not be for you outside of the casual rounds.
In sum, I found that the Volume 2 may not excel in any one area but it also offered something different than a lot of the golf shoes I have seen on the market.  Having options is always a good thing and the Volume 2 certainly performs adequately on and off the course, which fills the needs of someone who needs an all-around versatile shoe that can make that transition.  The TOMO Volume 2 is available in both Men's (7-13) and Woman's (6-12) and in several colors: Ivory White, Wolf Grey, Space Black, or Good Luck Red.  The Volume 2 is priced at $95.  Check out the TOMO Volume 2 or either of the Volume 1 offerings at www.tomogolf.com.