The journey continues for Toulon Golf with their monthly Small Batch releases, and this month may just be the most stunning yet. If you have missed the previous releases, this might just be the one to catch your attention. With every single aspect of design and refinement which Sean Toulon has talked about since Toulon Golf has gone on its own, this new "Sea Island" might just be the best culmination of all those things into one putter.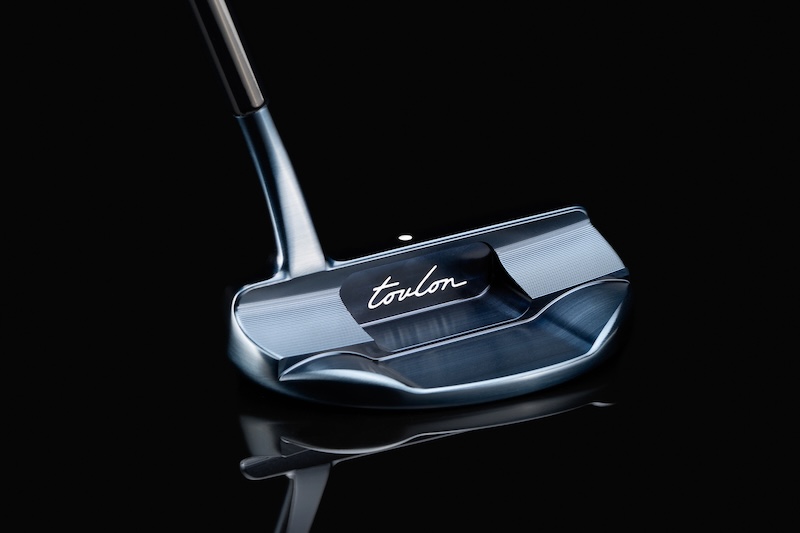 Toulon Golf "Sea Island" Small Batch Putter
When Sean Toulon and company use the word "exquisite", they aren't just blowing smoke. Toulon Golf isn't claiming to re-invent the wheel, but they absolutely are refining it.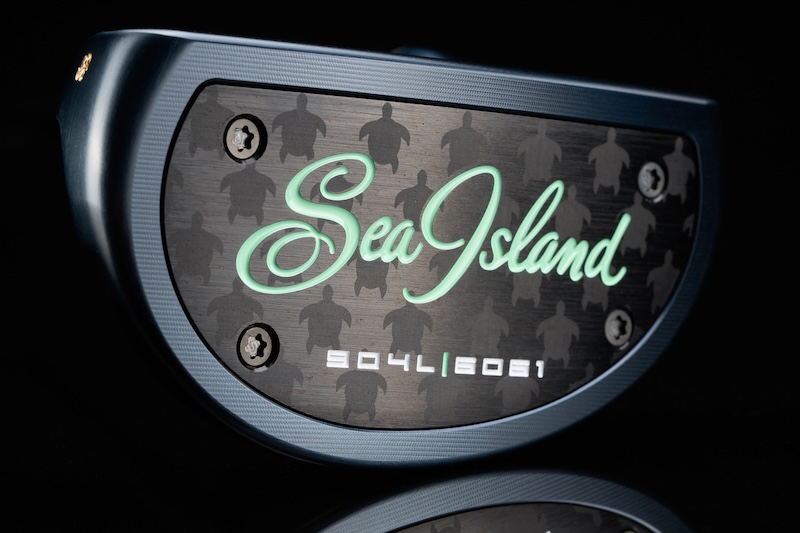 Named after Georgia's legendary Sea Island, it should be no wonder that the descriptions which Toulon is throwing around for this putter center around relaxed elegance and southern charm. That is where the new Sea Island putter gets its roots, but not only did Toulon Golf name it after a place so many professional golfers call home, but they worked in conjunction with many of those minds to carve and shape this one.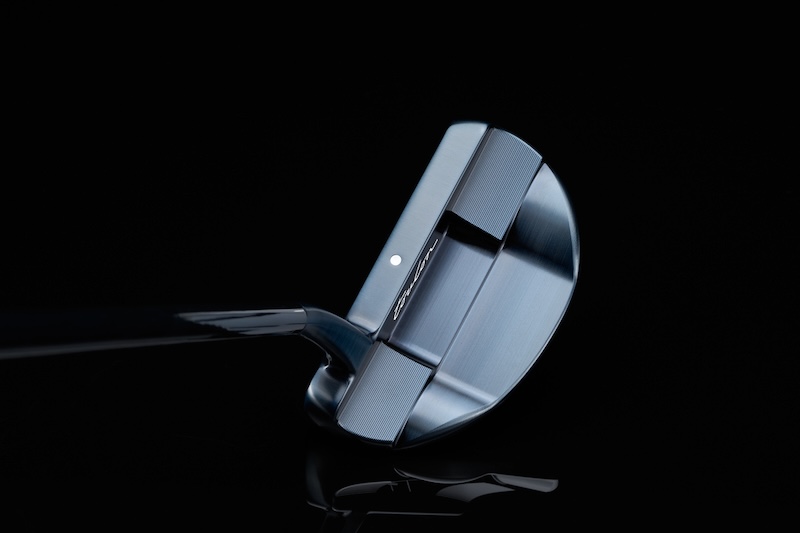 The Sea Island is a mid-mallet with a modern heel-toe weighted design which features similar curves and bumpers to the brands Palm Beach, but with a little more size to it. Just looking at the shaping and flow of the Sea Island you immediately recognize the painstaking focus put onto getting every curve and radius just right to allow the putter design to stand up and stand out.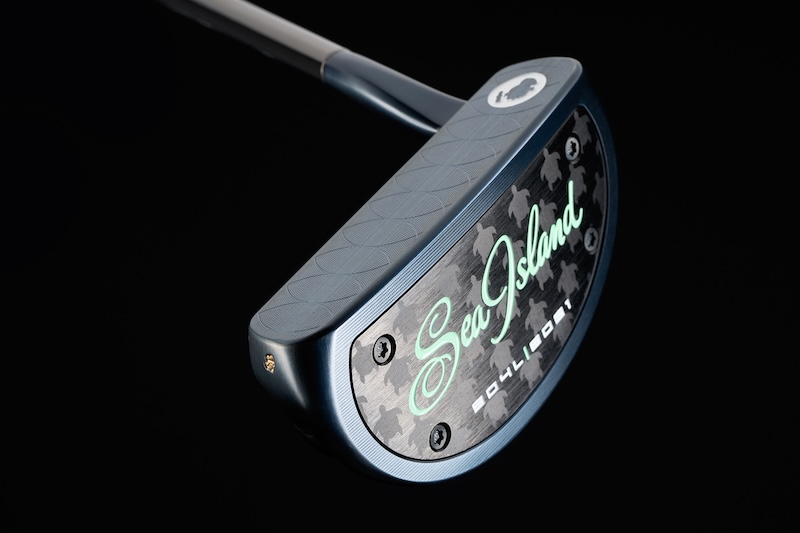 With a newly designed half offset flow neck hosel paired with a single site dot on the topline, this putter has all the old-school allure you could want, but it of course is blended with modern innovation. The sole plate on the Sea Island is made up of 6061 Aluminum, chosen of course to help hit the weighting goals of a mid-mallet design, but also because it machines better than other aluminum types used in some putters, which allowed the black anodized finish to pop.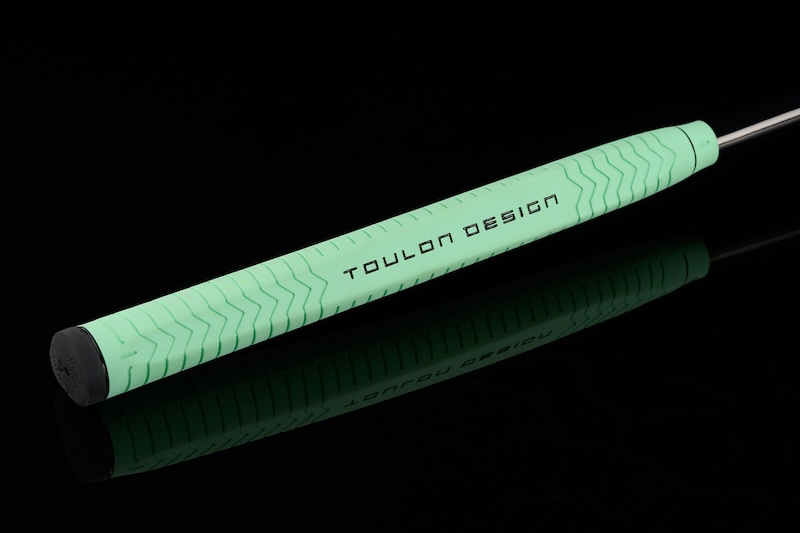 The body of the putter is milled from 904L Stainless Steel, which is used by one of the most prestigious Swiss watch manufacturers in the world. The 904L has a much higher nickel and copper content than traditionally used stainless varieties, which makes it more durable with a better feel, but also more difficult to mill. This time, it is finished with a Midnight Blue PVD finish which showcases the coolest "Toulon" script engraving we have seen to this point in the cavity, and contrasts well with the subtle splashes of teal paint fill.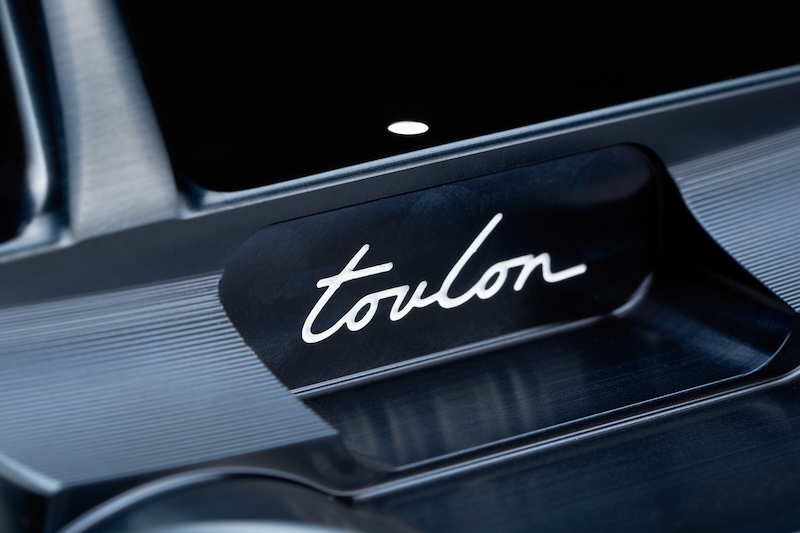 The Details
The Sea Island will release today, 11/16/2023 at 12pm ET and 75 putters will be available on the Toulon website, www.ToulonGolf.com. As has been the case with the other Small Batch releases, the Sea Island will also be priced at a premium $1,800 for the super limited design.