With the latest entry into their Exotics line, Tour Edge is looking to take advantage of two rapidly growing trends, the progressive hybrid iron set as well as the "driving iron". With the introduction of the CB-PROh line of irons they are not only available as a set, but the long irons are also available individually with the intention of fitting into any iron set.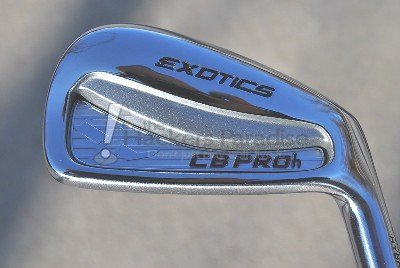 Tour Edge on the Complete CB-PROh Line:
Advanced engineering allowed Exotics to develop a hybrid iron set that combines two distinctive iron designs that deliver tour-caliber distance and consistency. The new CB PROh hybrid iron set delivers a seamless blending of hollow hybrid long, and cavity blade scoring irons for unprecedented playability.
CB PROh long and mid irons (2-7) brings performance technology to the forefront, combining the proven distance and forgiveness of a hybrid with the shot control and workability of long iron. Featuring a full-hollow design combined with a very thin forged face creates an extremely high C.O.R. and a soft, responsive feel at impact. Additionally, the hollow design greatly expands the sweet spot while still allowing players to shape shots superior to traditional cavity-back irons.
CB PROh scoring irons (8-PW) incorporate a cavity blade design for precision and trajectory control. The shallow, traditional design scoring irons are made from soft 431 stainless steel. A multi-material vibration dampening iron plaque is positioned for consistent feel and ball control on approach shots.
The long irons are also available individually; CB PROh hybrid long irons are true long iron replacements designed for tour-caliber performance.
Tour Edge Exotics CB-PROh 2i "Driving Iron":
Although the CB-PROh line is offered as a complete set of irons they are also making the long irons available individually, including a 2i at 18-degrees of loft, which is essentially their offering into the growing trend of "driving irons".
The 2i sent to THP for review was paired with the TEE Fujikura Fuel 60S graphite shaft.
Aesthetics:
From an overall looks perspective the TEE CB-PRO has a unique blend of hybrid and iron to it. The club has a face that is shallower than most traditional long irons. Additionally, because of the hollow cavity within the design it also possesses a larger topline and wider sole. Although the topline is thicker, the club maintains only a slight amount of offset, which should appeal to the eyes of many.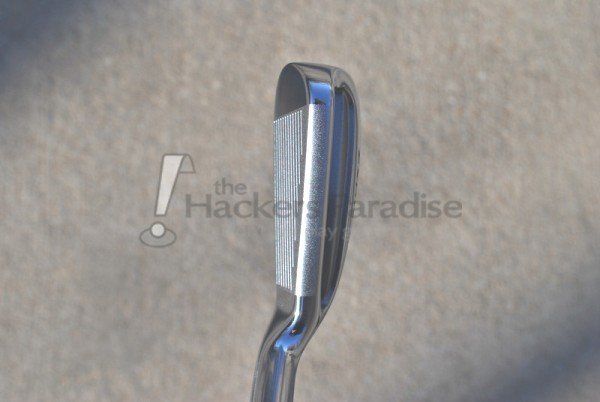 What ties it together though is the combination of polished and brushed chrome finishes on the clubhead. Tour Edge has done a nice job of blending the overall look based on both functionality and simple aesthetics. At address, the face is a satin finish that runs up the topline and is surrounded by the brushed chrome to help minimize glare. This extends down the hosel. When you look at the club from the rear however, the polished chrome shows off a classic look missed with modern badging. Overall it is a very well thought out look that would fit into many bags without a second thought.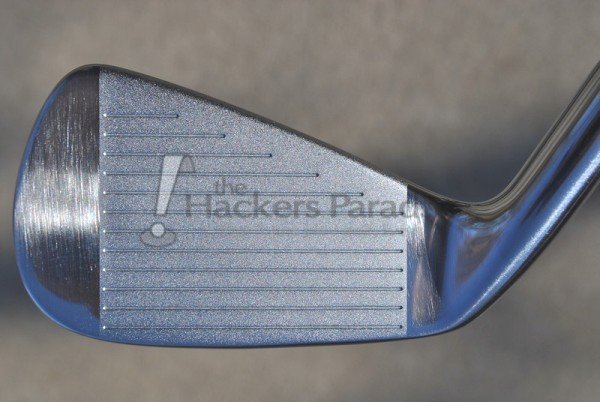 Ball Flight and Trajectory:
Considering that this review is based on the 2i, it was evident that a major focus would be what type of ball flight that it could provide from a variety of lies. The pairing with the 67g TEE Fuel, which is classified as a mid-high shaft, is clearly intent on aiding the launch, which it does a solid job of while staying stable through the swing. Thanks to the full cavity and increase of C.O.R. that it helped to achieve, the CB-PROh put off some very nice ball speeds and maintained a solid mid ball flight during testing. It should be added though, at 18-degrees of loft there is still a level of demand needed to properly elevate the golf ball, but the overall design itself does seem to do its job in aiding the user.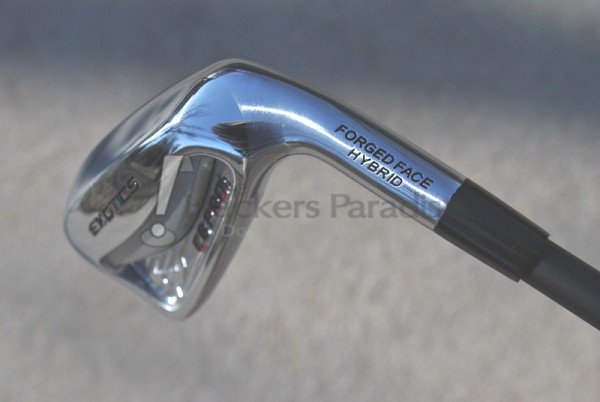 Distance and Forgiveness:
This is the area where the CB-PROh really did impress. The hollow body, shallow face, deep internal undercut, and thin forged face allowed for a significant movement of weight down and outside into the perimeter of the iron, which in turn means not only a nice ball speed ratio but also better retention of that ball speed across the face. Pure shots were rewarded with an ample amount of distance even with its mid trajectory and misses both toe side and heel side managed to stay playable with a very acceptable drop in distance.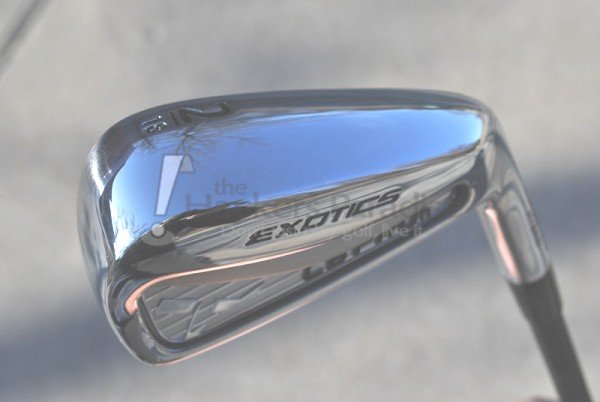 Sound/Feel and Versatility:
The initial thought would be that with the thin forged face and hollow internal design that there could be issues with the sound/feel at impact of the CB-PROh, however that was not the case at all. Instead shots were met with a nice solid sound reminiscent of a solid body iron with no sensation of being metallic or hollow.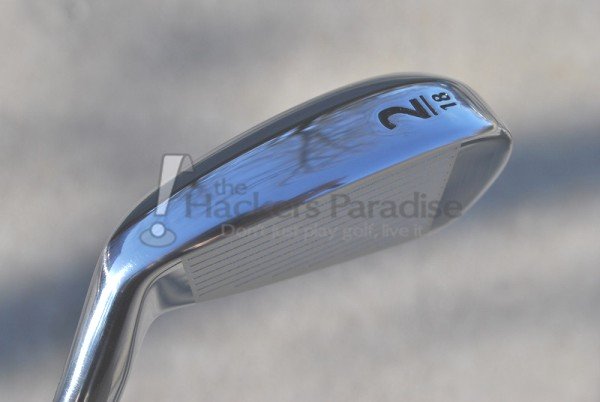 Despite the low loft, the CB-PROh proved to be much more versatile than anticipated. Clearly it could serve a purpose as a driving iron off the tee for many who enjoy long irons but need the additional forgiveness, but with a repeatable swing it showed equal signs of use off the deck. Off of the fairway the turf interaction was better than anticipated and much of this is likely due to the slightly beveled rear section of the wider sole, which still allowed strikes to move down and through.
Parting Thoughts:
For those that enjoy hitting long irons, but perhaps need a little more forgiveness and just aren't comfortable enough to move to a full hybrid, hybrid-irons and "driving irons" are becoming more and more available to consumers. The decision by Tour Edge to offer the CB-PROh not only as a full set of progressive irons but also making the longer irons available to fit this niche within the market  shows that they both grasp the growing trends and also have great confidence that they will perform. The CB-PROh "driving iron" is an interesting club and while it will not fit everyone, for those with swings repeatable enough to get the most out of longer irons it should be a viable performer.
The individual Tour Edge Exotics CB-PROh long irons are available for $99.99 each and more information can be found on their website www.touredge.com.