Thanks to the success of the 721 lineup, Tour Edge has undoubtedly seen an uptick in excitement for the launch of their 2022 products. Last week the world got its first look at Tour Edge Exotics 722 Drivers and Metalwoods which expands upon the design philosophies we saw throughout the 721 release. Today, we get a look at what Tour Edge has planned with their new Exotics 722 iron series, which includes a new utility iron.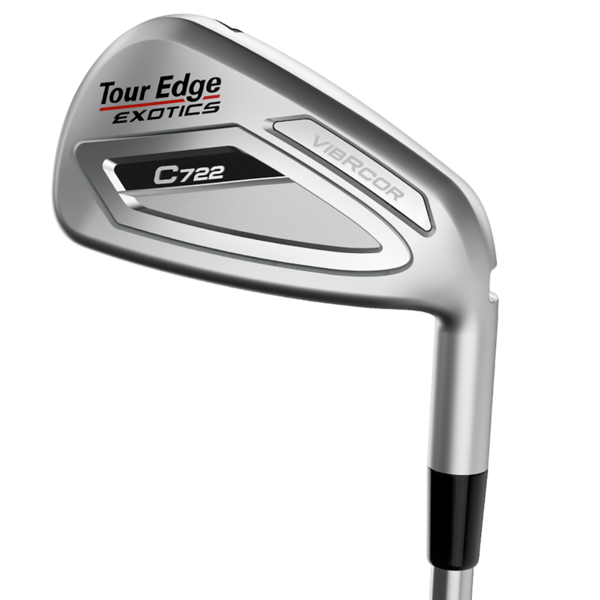 Sticking to a similar strategy to what they have done throughout most of their offerings, the Tour Edge Exotics 722 irons is being released in two different profiles, E and C. E722 is the iron that will offer golfer extreme distance and forgiveness. At the same time, the C722 will fall into their competition range. While these two irons will carry some similarities, their technology has been refined to offer exceptional performance for its targeted golfer demographic.
"We've made the tour-popular C722 Iron 15% smaller than the previous iteration with a thinner top-line and shorter blade length, while raising the launch profile and expanding the sweet spot on the E722 Iron," said Tour Edge founder and President David Glod.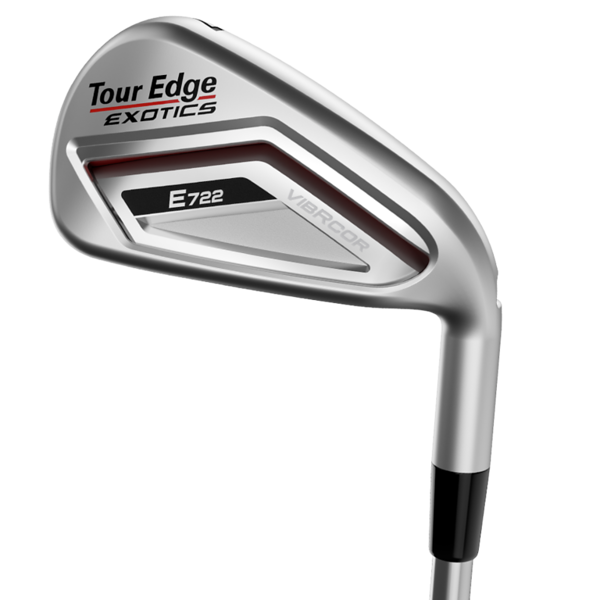 Tour Edge Exotics E722 Irons
As mentioned above, the E722 irons are part of the Extreme family, which promises the more forgiving and longer iron of the two. But don't immediately jump and think that these irons are solely about thicker lines, more offset, and stronger lofts. Sure, they have all those characteristics, but they also have plenty of game improvement technology to help golfers get even more performance out of their game. Two of the main technological attractions include Dual VIBRCOR Technology and the Full-Face Diamond VFT technology.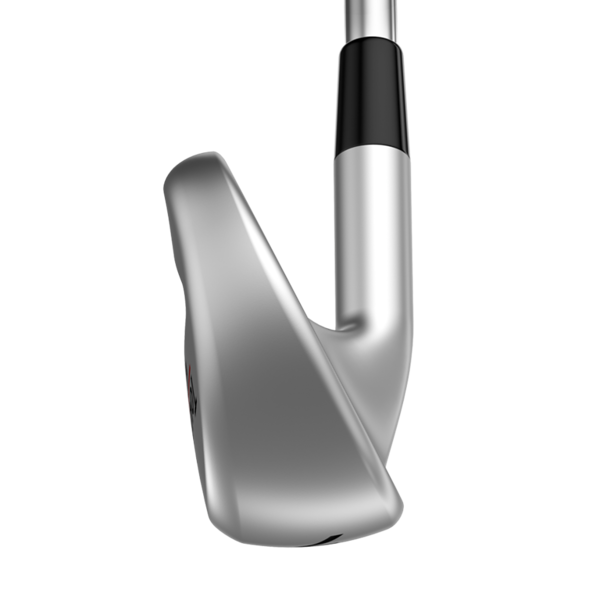 Dual VIBRCOR Technology is a high-grade TPU situated deep inside the 360-degree undercut cavity. Having that TPU material located in that pocket helps bring upon those speed properties that we'd expect to see from the E series. Also present is a thicker TPU within the clubhead to help dull the sound and improve these irons. VIBRCOR helps enhance both speed and feel properties.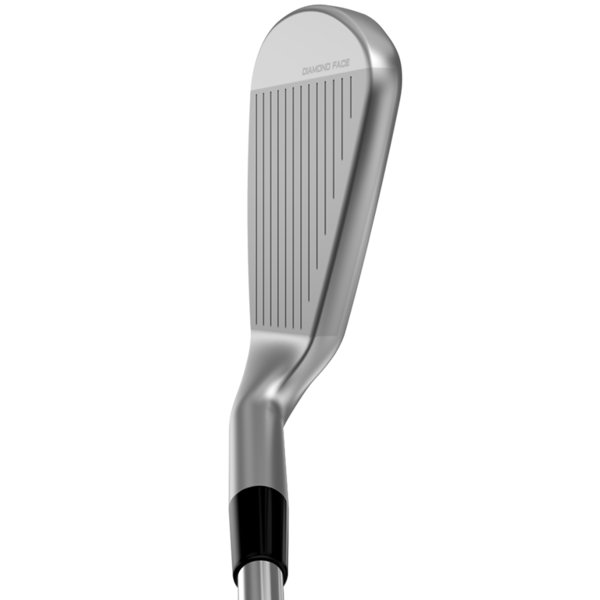 Each Face of the E722 irons takes advantage of Tour Edge's Full-Face Diamond VFT. There are 103 diamond shapes behind the Face of these irons, which help enhance ball speed. The sweet spot is enlarged with so many diamond shapes, and the amount of distance loss on off-center strikes is limited. Add in the extreme toe weighting design, which helps elongate that initial sweet spot, and the E722 iron sets up to give you plenty of pop across the Face.
Now for the lofts, which are definitely on the strong side. Tour Edge refers to the E722 irons as being power lofted. Before everyone gets out the pitchforks, Tour Edge was very conscious of ensuring that these irons meet proper launch conditions and achieve high enough apexes to make them playable.
The Details
Available: March 5, 2022
Price: $99.99 each – Steel, $699 7-piece Steel, $114.99 – Graphite, $799 7-piece Graphite
Tour Edge Exotics C722 Irons
C722 irons are built to be more of a player's distance iron that incorporates many of the same technologies found in the E series, only is a more player preferred shape. Tour Edge believes that they have nailed the shaping on this one that it will blend even more into a true player's iron category. As David Glod mentioned above, the overall club head has shrunk by 15% compared to the C721 irons. Not only did these irons see a size reduction, they saw it in two areas that tend to attract those better golfers. By reducing the blade length and thinning out the top line, these irons may catch the eye of golfers who would otherwise look the other way.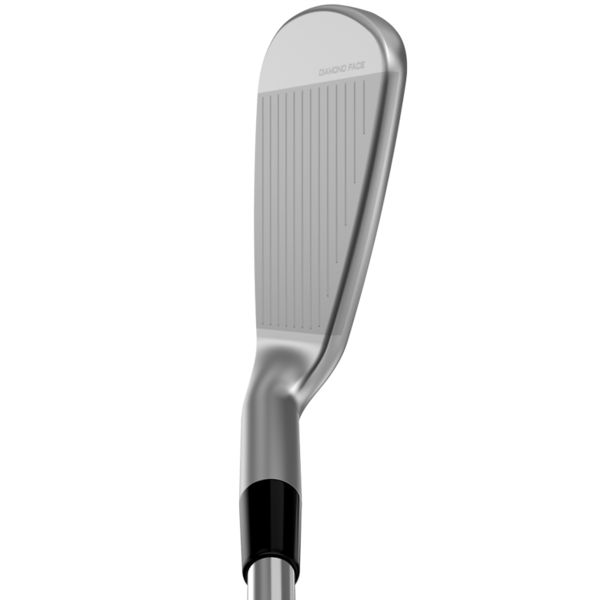 Golfers should be no stranger to hollow body designs these days as they have been around for some time now and seem to be only rising in popularity. C722 irons are a hollow body design that pushes perimeter weighting to the max. Construction-wise, we get a 17-4 stainless steel body with a plasma welded Military Grade Maraging Steel Face. Tour Edge is able to use a significantly thinner face thanks to the high strength-to-weight ratio of this material.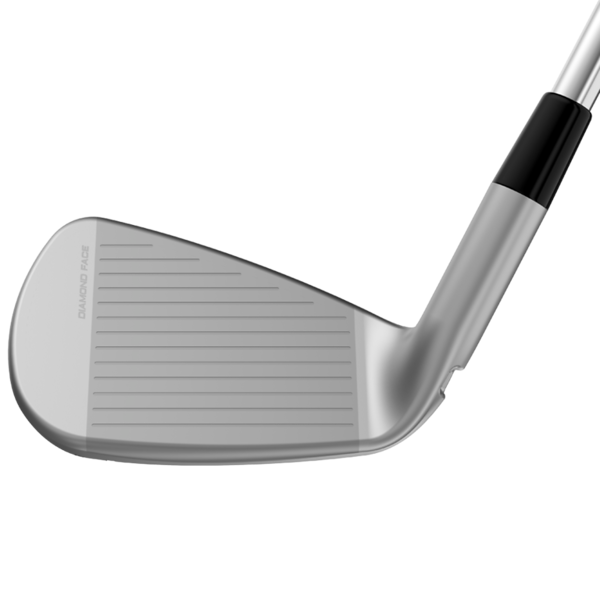 On the back end of that maraging-steel Face is where we find the Full-Face Diamond VFT Technology. Those same principles used in the E series apply here as these diamond shapes act as mini trampolines to generate faster ball speeds and enlarge the sweet spot. Only on the C series, the diamond count is down to 92 from the 103 located within the E series.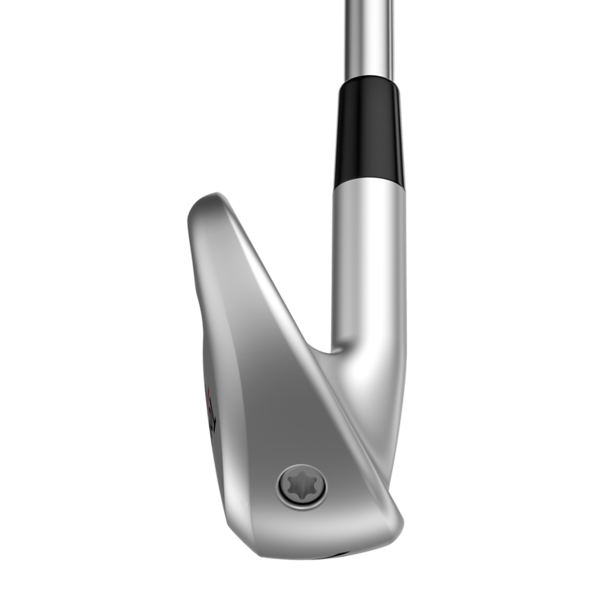 Dual VIBRCOR Technology is not exclusive to the E722 irons as it also makes its presence known in the C722. A high-grade TPU is injected into the hollow body pocket on these irons, which helps act as a speed-inducing agent. There is also an injected VIBRCOR performance gel which helps control the sound and enhance the feel of these irons. Two different irons, two ways of incorporating VIBRCOR, but the same result. Fast irons that are going to feel good.
Loft-wise, the C722 irons have what I would refer to as modern traditional lofts, meaning the 7-iron sits at 30°. C722 irons are indeed a player's distance iron set intended to attract even more golfers based on the look, as well as their performance.
The Details
Available: March 5, 2022
Price: $129.99 each – Steel, $899.99 7-piece – Steel, $144.99 each – Graphite, $999.99 7-piece – Graphite
Tour Edge Exotics C722 Utility Iron
Tour Edge has also included the C722 Ti-Utility Iron as the final piece to the 722 iron lineup. Similar to the shaping changes in the C722 irons, this utility iron also received a thinner topline and a more classic shape.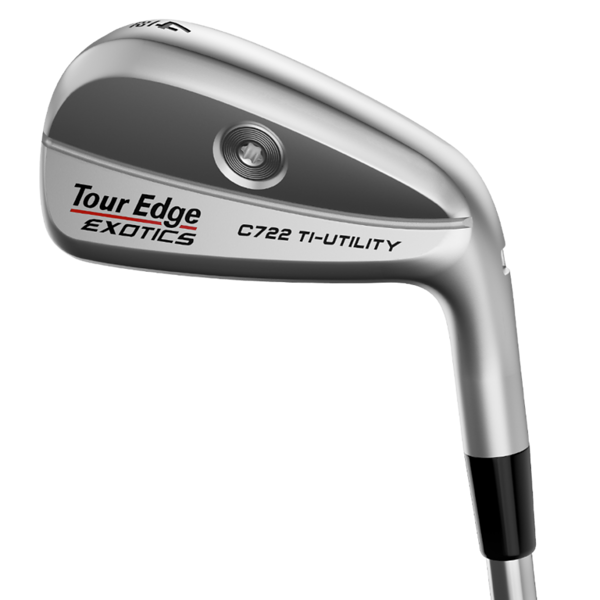 "With the new C722 Ti-Utility, we've taken one of the most played utility irons on the PGA TOUR Champions, thinned out the topline, and added some adjustability, as well as increasing ball speed to make this one of the fastest utilities you will find anywhere."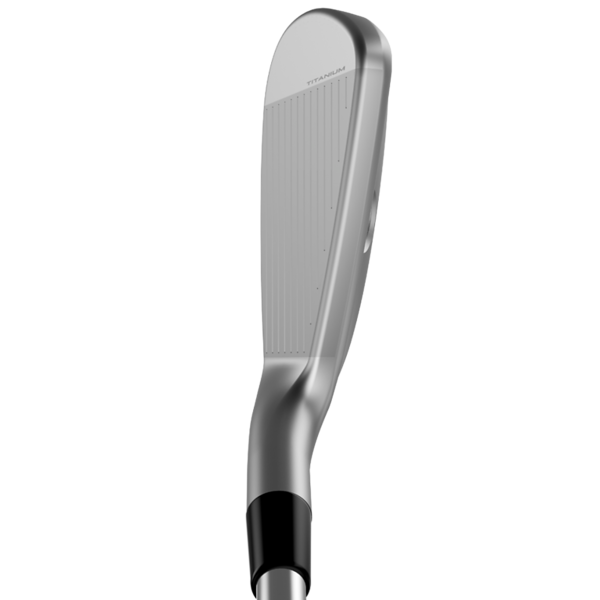 This hollow body utility takes advantage of a Beta Titanium L-Cup Face, which has been combo brazed onto a 431 stainless steel body. Combo-braizing helps boost speed and distance by fusing the two materials instead of welding. By choosing to braze over traditional welding, Tour Edge can save a significant amount of weight, which they can reposition to help optimize that center of gravity. Meanwhile, the L-Cup Face wraps around the leading edge, helping to generate more power and ball speeds on contact across the face.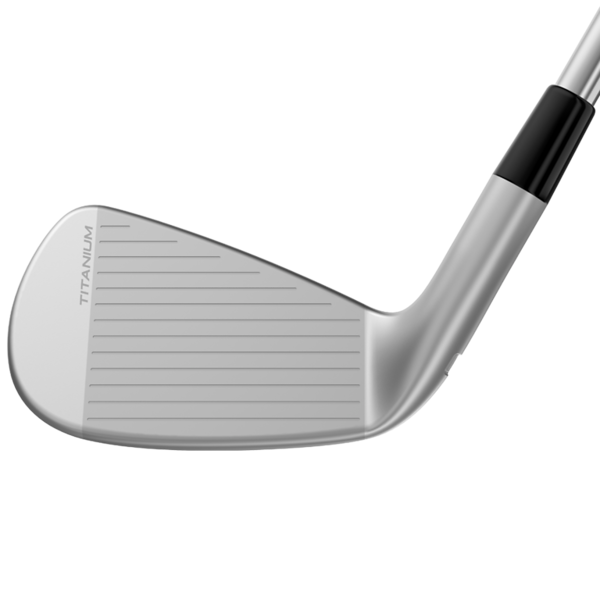 Something new to Tour Edge's utility is the addition of adjustable weighting, which will undoubtedly come in handy in terms of fitting. There is a 10-gram weight in the middle rear of the clubhead at its stock set up.
The Details
Available: March 5, 2022
Lofts:17°, 19°, 22°, 25°
Price: $199.99
Dexterity: RH Only
What of the new 722 iron lineup from Tour Edge excites you the most? Do you plan on being an E player or a C player? Feel free to jump in on the conversation with the rest of the THP Community.
For more information on the Tour Edge Exotics 722 irons, check out their website at www.touredge.com.