If there has been one area consistently nitpicked by golfers when it comes to Tour Edge and the Exotics lineups, it has been irons. Yes, last year they produced some of the most under the radar good players irons ever in the EXS Pro Forged, but the focus on Exotics is always primarily on metalwoods, and rightfully so.
While that trend of fascinating metal woods definitely looks like it will be continuing with the C721 versions dropping, but David Glod and Tour Edge are out to entirely change the dynamic of perception on their Exotics irons with the C721 and E721 releases.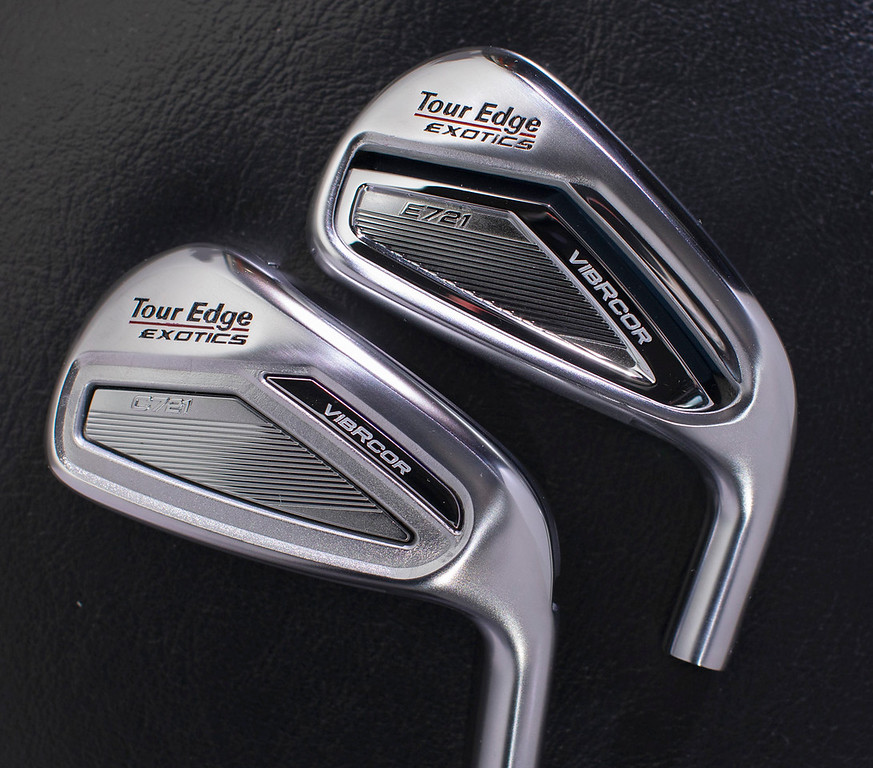 Tour Edge Exotics C721 and E721 Iron Tech Rundown
At their root, both of these irons are built on optimizing distance and feel for two distinct segments, the C721 is presented as a "Players Distance" iron, and the E721 as "Extreme Game Improvement". That said, let it be clear, these are a total departure for Tour Edge and the Exotics line. They are a ground up design with as much heavy tech in them as anything else out there on the market. It is because of that fact that I believe it is worth us talking about the technology first before we dive into the specifics of both models.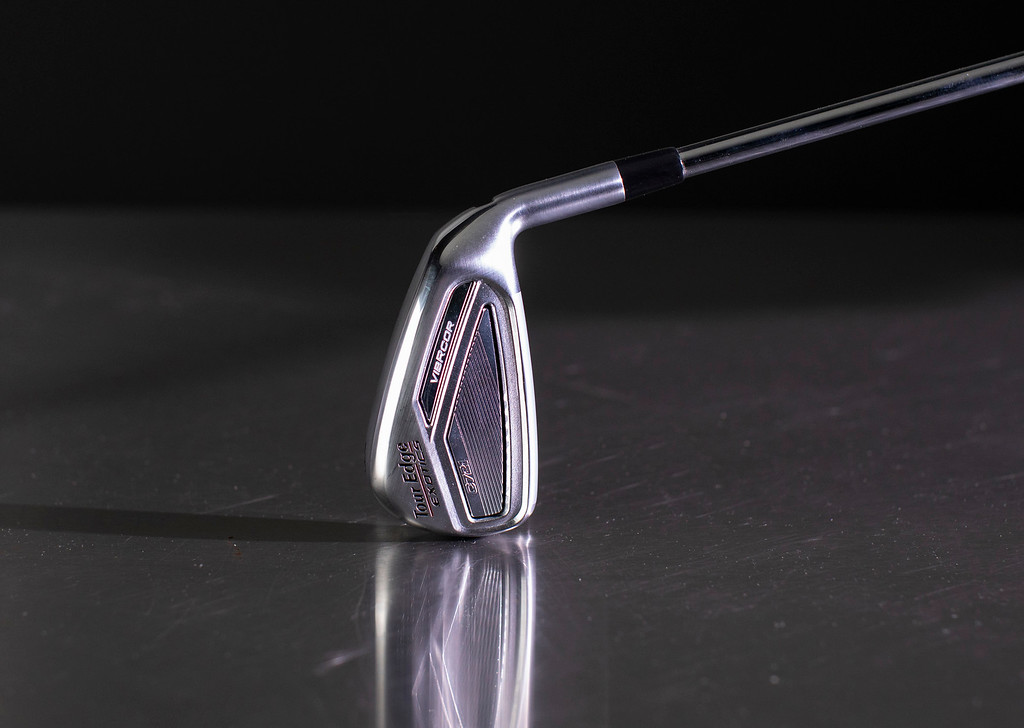 Foremost, one of the two biggest tech stories in both irons sets is what Tour Edge is calling VIBRCOR. As you might have guessed based on the name, this is a dampening material which is applied in two locations within both irons. This is a proprietary TPU (thermoplastic polyurethane) which has the job of helping improve feel while also dampening unwanted audible and tactile feedback at impact. The most head turning claim from Tour Edge here is that it has let them create a powerful, long iron which have the feel of a forged blade. Bold statement that no doubt many will want to see if it holds true after their release.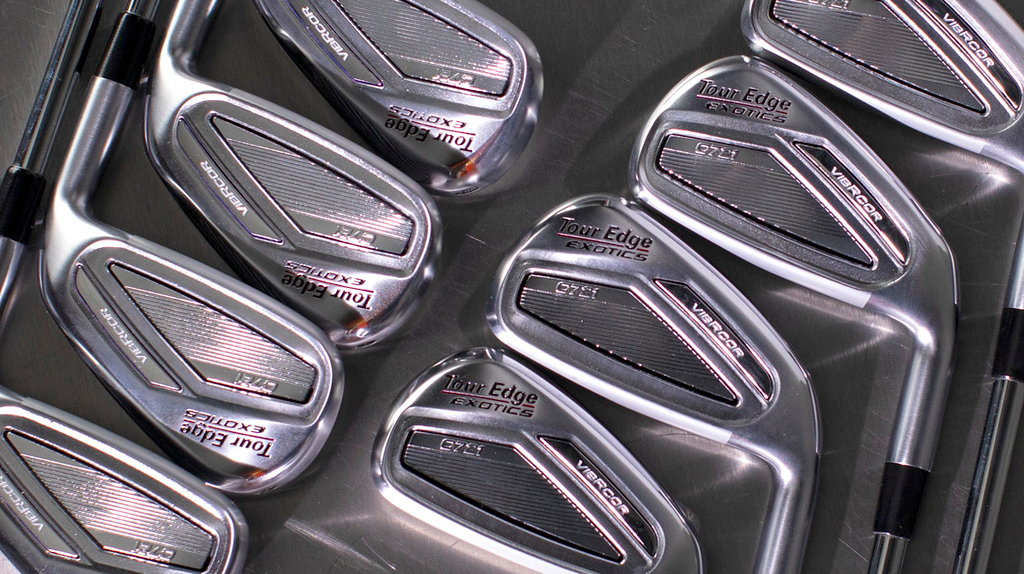 The other big hitter in design is the implementation of the company's Diamond Face 2.0 which is the basis to their variable face thickness application. Versus traditional methods, here Tour Edge uses diamonds of various thicknesses that cover the entire face of the irons, 92 in the C721 and 103 in the bigger E721. These serve to create a broader sweet spot and forgiveness on the perimeters of the irons. This is also the first time that the company has applied this to irons, which is indeed rather exciting.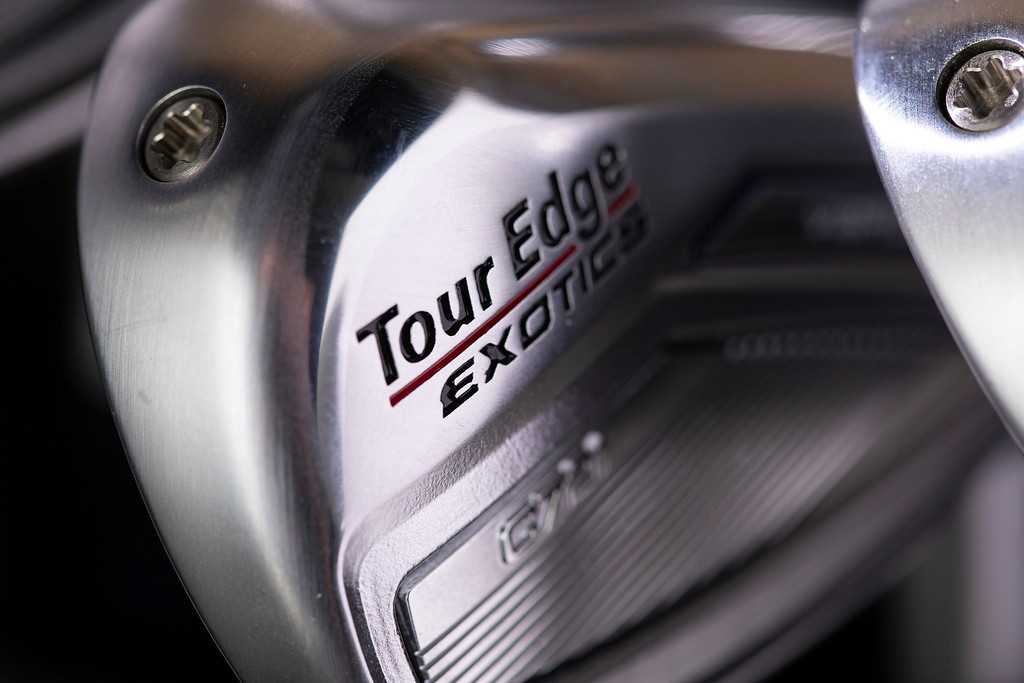 There are a few iron specific design traits I'll touch on in those sections as well, but before that I do want to get into the attention to fitting, which Tour Edge is doing all they can to emphasize its importance. First, each head, although not a forged body, has a Notched Hosel which will allow bending +/- 3°. Also, they are implementing their SpeedTested shaft fitting program where they seek to offer the best performing stock options for three different speed classes.
Now then, lets take a closer look at each iron.
Tour Edge Exotics C721 Irons
The C721 are, as previously mentioned, "Players Distance" irons by design. The "C" in the naming actually stands for "competition spec" and is the basis to these irons having an overall smaller topline in a classic looking shape which should appeal to a broad range of golfers from lower handicaps on up. Additionally, these are hollow body irons which implement VIBRCOR in two different locations, the inner cavity as well as the external one, to ensure the irons don't feel like hollow body clubs.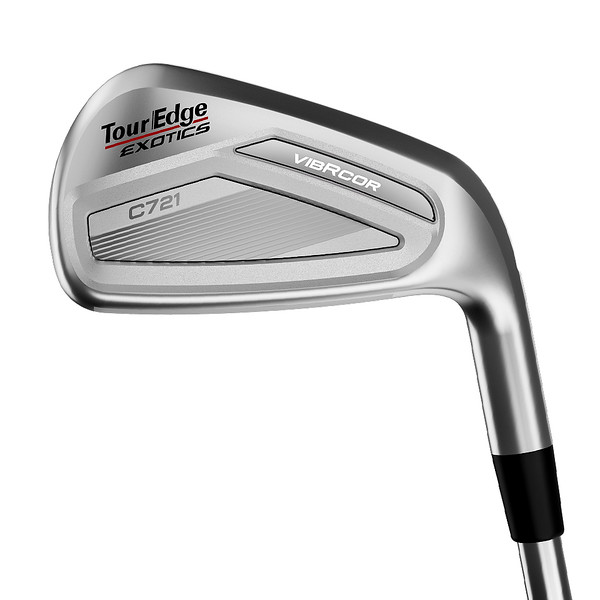 Obviously, the hollow design will allow significant weighting to be shifted to the perimeter, which combined with the forged high strength military grade maraging steel face which is plasma welded to the body, makes for an iron built for easy speed and distance.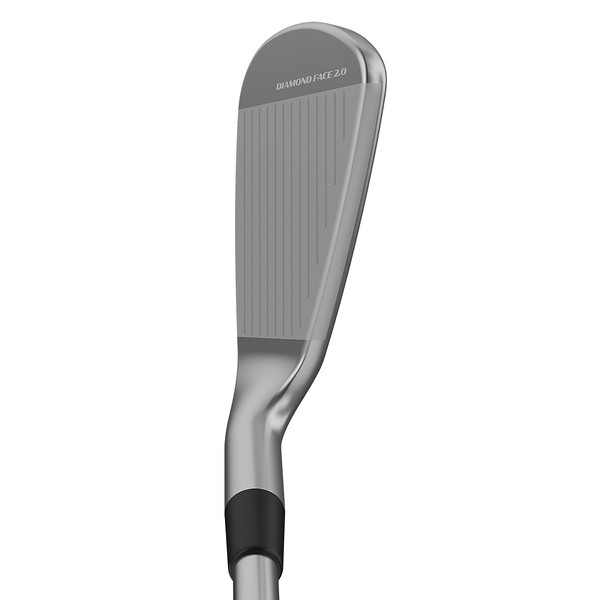 The iron set specifications of the C721's are as follows: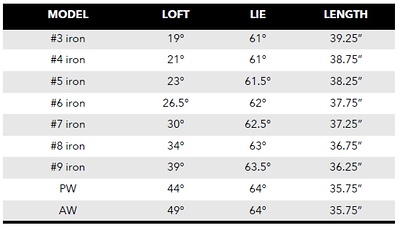 The C721 irons will also have three stock shaft options selected with Tour Edge's SpeedTested custom shaft fitting program. The stock options are as follows:
85 MPH or Below – KBS TGI: [60-gram A], [50-gram L]
85-95 MPH – Project X HZRDUS Smoke Black RDX: [80-gram R/5.5] + True Temper Elevate 95 VSS: [95-gram R]
95 MPH or Above – Project X HZRDUS Smoke Black RDX: [80-gram X/6.5], [80-gram S/6.0] + True Temper Elevate 95 VSS: [95-gram X], [95-gram S]
Tour Edge Exotics E721 Irons
The "E" in the E721 stands for "extreme spec" and these are truly a game improvement Exotics iron design. In terms of footprint, it indeed has a thicker topline and sole, as well as a more forgiving look overall, as it should. The name of the game here is launch with extreme forgiveness and ball speed.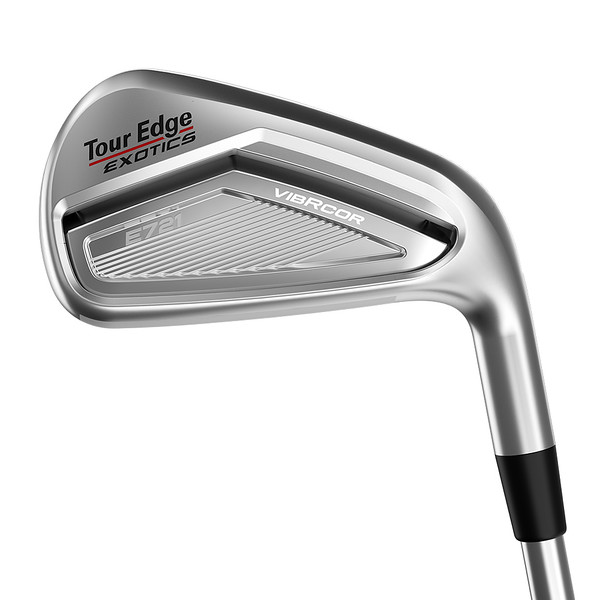 Important to point out, the E721 is not a hollow body iron. Instead, it is an extremely toe weighted profile with a massive 360 undercut which keeps the CG very low in the one-piece design while allowing the face to flex as much as possible. That toe weighting helps to stretch the sweet spot to increase playability. Additionally, 103 diamonds are applied through Diamond Face 2.0 as well as the use of VIBRCOR in both the undercut and behind the face to help ensure a good feel.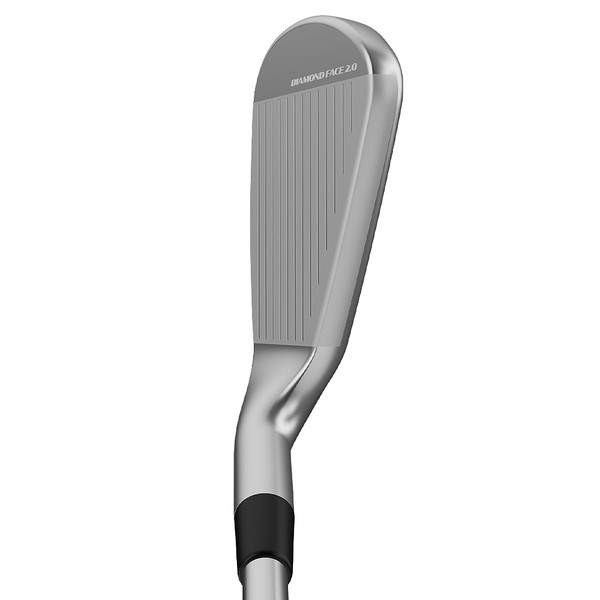 The E721 are also "Power Lofted" because of the deep center of gravity in order to make sure the irons maintain their proper launch parameters. Specifications are as follows: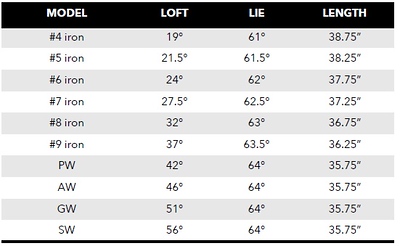 Additionally, the E721 are also part of Tour Edge's SpeedTested program of optimized fitting, the shaft options are below:
85 MPH or Below – KBS TGI: [60-gram A], [50-gram L]
85-95 MPH – KBS TGI: [70-gram R] + True Temper XP85: [85-gram R]
95 MPH or Above – KBS TGI: [80-gram S] + True Temper XP85: [85-gram S]
The Details
Both iron sets will be available starting on 3/10/21 directly from Tour Edge as well as through retailers worldwide. The C721 will come in at $129.99 (steel) or $149.99 (graphite) per iron while the E721 settle in at $99.99 (steel) and $114.99.
THP will have more on these irons as release hits, but until then, what do you think about this direction for Tour Edge and their Exotics irons? Jump into the conversation on the THP Community or below and let us know!