Over the years I have said it hundreds of times in different articles and releases, change is good. I still stand by that, though I will totally admit that after Tour Edge hit grand slams with their EXS, EXS 220, and EXS Pro releases under their Exotics umbrella I thought for sure we would see another evolution. But this, the Tour Edge Exotics C721 driver and metal woods that are being unveiled today, is something totally unexpected.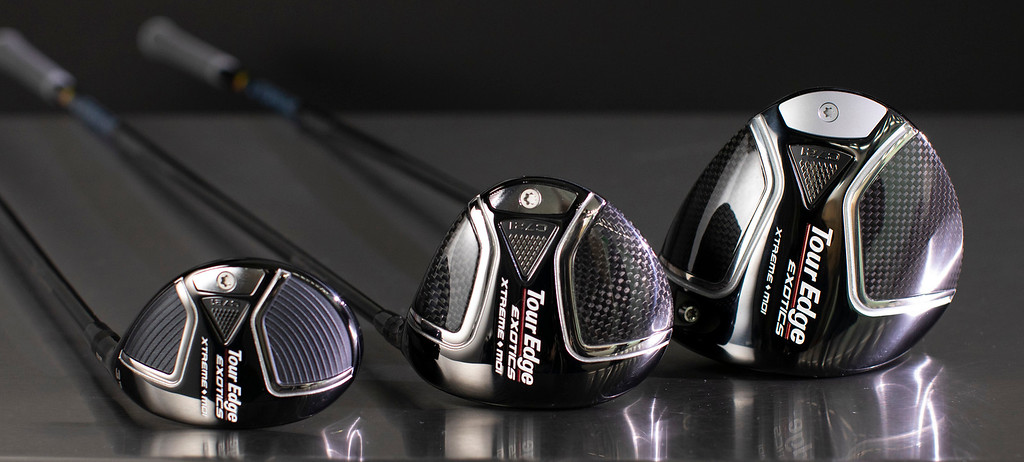 Now some of you are rolling your eyes and thinking I'm here making something bigger than it is, however, I assure you as we dive in you will see that though the building blocks of some of the EXS tech is alive and well, this is a totally new animal. Internally and externally, the Exotics C721 driver, fairway and hybrid line is the most unique release ever from Tour Edge, and right in the middle of their biggest uptick ever.
Curious? Well then, let's dive in.
Tour Edge Exotics C721 Tech Rundown
First thing to make clear if I haven't already, this is a big directional change for Tour Edge with the Exotics line. Yes, there are a few things that have made their way into the design form what they learned with the EXS and EXS 220 releases, but this is essentially a ground up change that the company genuinely believes makes them even more of a competitor than they have shown to be.
If you have been paying any attention, then you know that Tour Edge has been swinging for the fences, and connecting, and they hope the C721's are no different. While I am going to dive into each the driver, fairways, and hybrids, it makes sense to do a broader tech dive and breakdown as all three are implementing much of the same technology.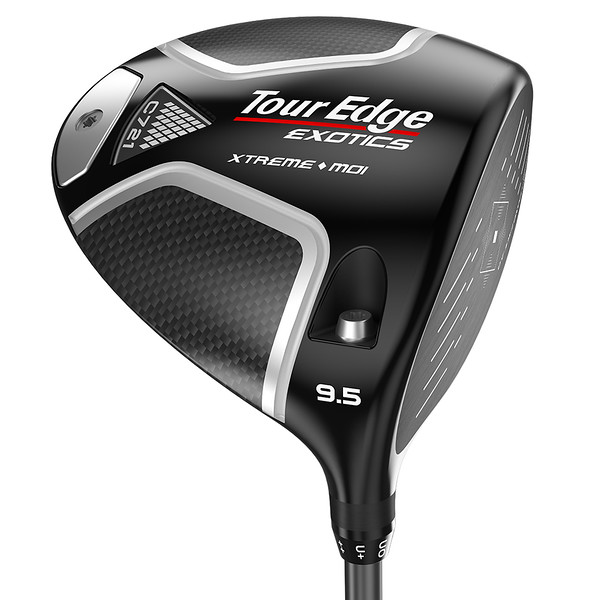 Right out of the gates, the big carryover from the EXS 220 line, an updated Diamond Face 2.0. This time, there are up to 7 different thicknesses being implemented in the diamonds on the backside of the face that create the variable thickness (7 in the driver and hybrid, 5 in the fairway) by interweaving where the first iteration had only three. What this means is Tour Edge has used their testing to optimize the variable thickness locations where golfers need it the most. Most impressive is through material and design changes, Diamond Face 2.0 has actually reduced the perimeter thickness by 20% according to Tour Edge. Reduced thickness means more ball speed potential, and also more forgiveness, particularly at the extremes of the face.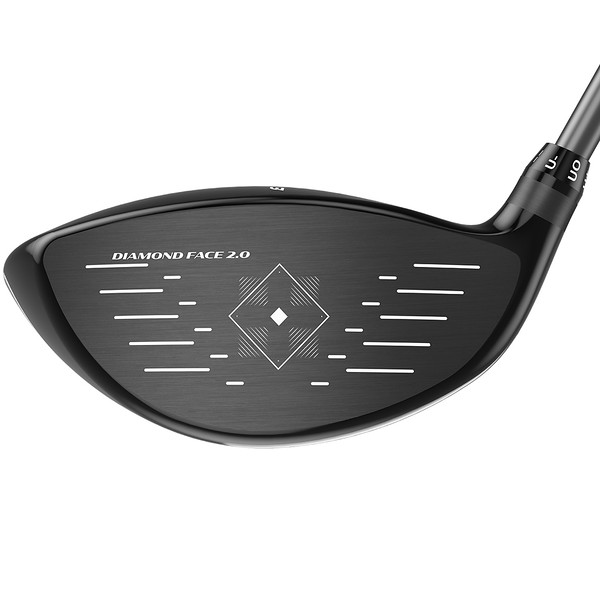 The entire line is also utilizing an Adjustable Rear Backweight which optimizes the Center of Gravity for the head in order to promote an easier launch as well as more stability through the increased M.O.I. The weights can be changed out in all three models to fine tune the fit. The weights will be available in 5g, 10g, 15g, and 18g options with 10g being standard in the driver as well as the fairway, and with 5g being standard in the hybrid.
Another carryover, and one that I was an immense fan of in the EXS 220 releases, all three clubs will also be utilizing Sound Diffusion Panels internally. For me, this is what made Tour Edge one of the best sounding all around lineups last year, and much better than a lot of "big" names out there. Sound is feel, and Tour Edge is committed to getting it right.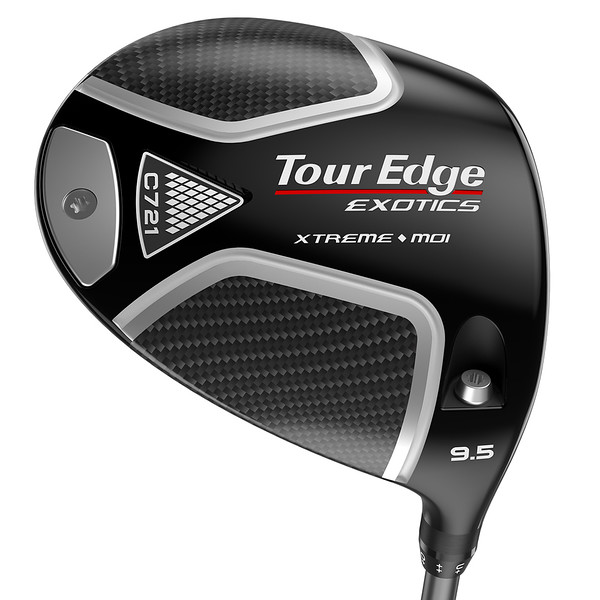 The biggest story in terms of tech has to do with weight savings. It is evident that carbon fiber is the future, and Tour Edge is focused on utilizing it to save every gram they can while maintaining strength, in order to optimize overall performance. In the C721 line, all three club types use carbon fiber, including the hybrid which is a first-time thing for Tour Edge. The most interesting application is in the driver and fairway with what the company is calling their Ridgeback Technology and Dual Carbon Wings. Ridgeback is a titanium spine that goes down the middle of the club connecting behind the top center of the face and running all the way around the head. This is Tour Edge's answer to creating stiffness in the right places to increase ball speed in the middle of the face while allowing the heel and toe sections to flex and maintain more power there as well. The company is also touting this as producing a more enjoyable feedback at impact than a complete carbon design with "crisper and brighter feedback". Encompassing the Ridgeback are the Dual Carbon Wings which wrap all the way around and help shift the weight internally to optimize that low/back CG for launch and stability. Tour Edge has never used this much carbon in their fairways or drivers before, so you see my emphasis on the direction change.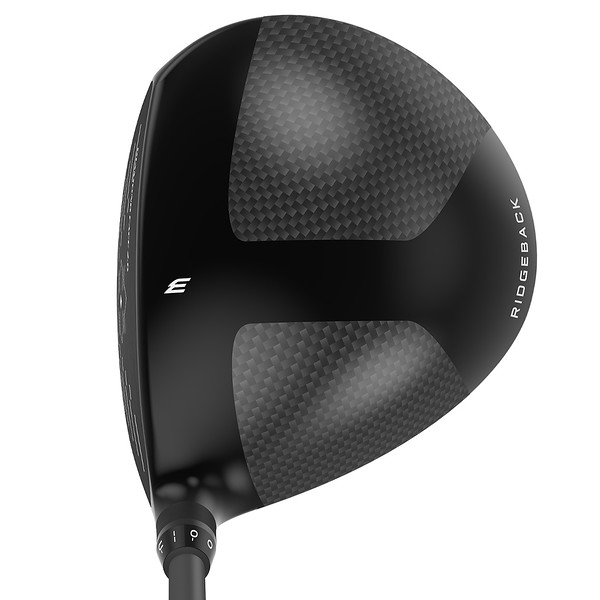 With all that comes new aesthetics as well. While it might take some getting used to as the EXS 220's were so perfect in the eyes of many, Tour Edge has said the feedback from their Tour Staff has been overwhelmingly positive both in looks, as well as the overall performance as they expect to continue on their feverish adoption rate within the PGA Tour Champions ranks.
Now, a closer look as each part of this release.
Tour Edge Exotics C721 Driver
The company is touting the Exotics C721 driver as the most advanced driver they have ever produced, and from a technical application aspect, it looks to be true. All of the aforementioned tech is in the driver with the Diamond Face 2.0 utilizing 43 diamonds at 7 thicknesses which saved 5g of weight on the Beta-Titanium Face that could be shifted elsewhere. The 8-1-1 Titanium used for the Ridgeback design is also lighter and less dense than previous materials which means more energy potential. It is also worth noting that the Dual Carbon Wings mean 19% more carbon fiber was used in the C721 driver than an Exotics driver before it, which also let them lower the CG by 13% comparatively.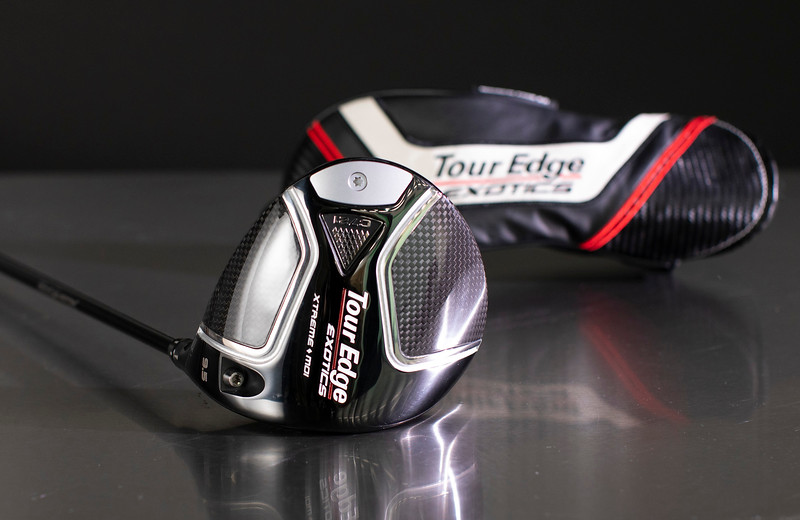 The fitting and adjustability aspect is still very much a focus for Tour Edge and their custom fit, custom build beliefs with the adjustable sole weight and hosel present and there to allow a lot of fine tuning. Additionally, the head will be available in 9.5°, 10.5°, and 12° for RH golfers with the 10.5° also in LH. Tour Edge is also returning their Speed Tested shaft optimization program to the Exotics C721 driver in which their internal testing has helped them select shafts to work with specific speed ranges:
85 MPH or Below – Fujikura Air Speeder: [40-gram R], [40-gram A], [35-gram L]
85-95 MPH – Fujikura Ventus Red 4T Core: [50-gram R]
95-105 MPH – Project X HZRDUS Smoke Blue RDX: [60-gram S/6.0]
105 MPH or Above – Project X HZRDUS Smoke Black RDX: [60-gram X-Stiff/6.5]
Tour Edge Exotics C721 Fairway
Long known for their fairways, you had better believe that Tour Edge wasn't about to drop the ball on that with their newest release. Like the driver, the fairway uses all of the previously mentioned technology in its design and makes for the most carbon fiber the company has ever used as well as increased variable thickness in the Diamond Face 2.0. One thing people will notice immediately is the absence of the Slip Stream sole on the fairways, but with the advent of Ridgeback they do believe they have engineered a sole contour that will work well from both the tee and the turf. The club also has the 12th iteration of their renowned and massively imitated Hyper-Steel Cup Face that has moved to a lighter material letting weight be moved elsewhere while still generating high ball speeds that the Exotics fairways are known for.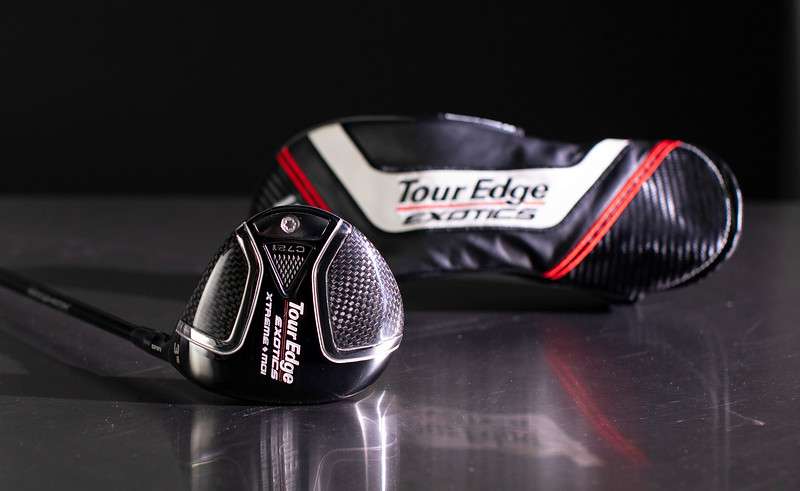 The C721 Fairway is a bonded design offering an adjustable rear weight for fine tuning. The head will be offered in 13.5°, 15°, 16.5°, 18°, and 21° with the 15° being the left-handed option. Like the drivers, Tour Edge has implemented their internal Speed Tested shaft optimization to provide what they believe to be the best choices for each speed range, those are listed below:
85 MPH or Below – Fujikura Air Speeder: [40-gram R], [40-gram A], [35-gram L]
85-95 MPH – Fujikura Ventus Red 4T Core: [50-gram R]
95-105 MPH – Project X HZRDUS Smoke Blue RDX: [60-gram S/6.0]
105 MPH or Above – Project X HZRDUS Smoke Black RDX: [60-gram X-Stiff/6.5]
Tour Edge Exotics C721 Hybrids
By far and away, in my opinion at least, the most overlooked club from Tour Edge Exotics has been their hybrid releases. They have historically been some of the easiest to hit and most playable out there as they don't neglect accuracy for distance. This release, they are implementing carbon fiber for the first time in the company's history, a big deal for what it is allowing in weight placement to optimize the CG and increase stability. No, it doesn't use Ridgeback or the Dual Carbon Wings, but the head is much too small for that. What it does do is take the Diamond Face 2.0 and have it in a full application of increased thicknesses to hopefully make them even more playable than in the past.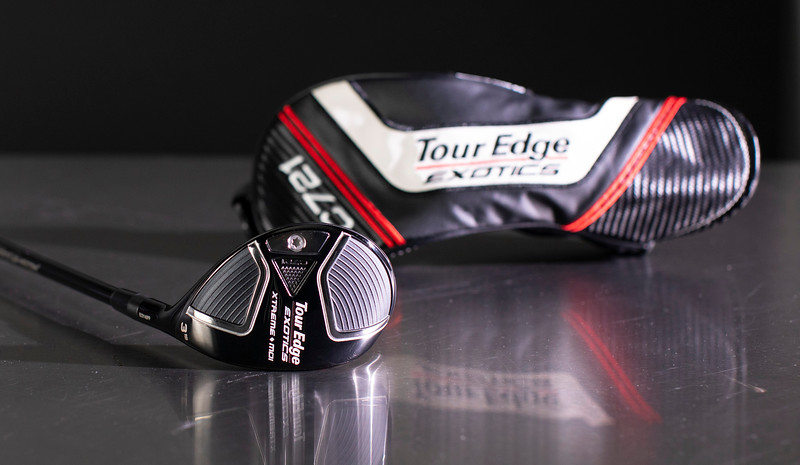 Like the fairway, the Exotics C721 hybrids are bonded hosels but still offer an adjustable back weight in the design for fine tuning. Tour Edge is offering 2 through 5 hybrids here (17°, 19°, 22°, 25°) that are RH only for the time being. As with the rest of the C721 release, Tour Edge did their internal work and created a list of Speed Testedshaft choices to offer something for every single speed level:
85 MPH or Below – KBS TGI Tour Graphite: [70-gram R], [60-gram A], [50-gram L]
85-95 MPH – KBS TGI Tour Graphite: [80-gram S], [70-gram R]
95 MPH or Above – Project X HZRDUS Smoke Black RDX: [80-gram X/6.5], [80-gram S/6.0]
The Details
Tour Edge's new Exotics C721 driver, fairways and hybrids will be available for order on 2/15/21 both from Tour Edge as well as retailers and fitters worldwide. As has been the case, they are not only implementing a ton of tech, but doing it at some of the most competitive prices out there with the driver, fairway, and hybrid coming in at $399.99, $249.99, and $219.99 respectively.
What are your thoughts on the new direction from Tour Edge with the Exotics lineup of metalwoods? Be sure to let us know below.