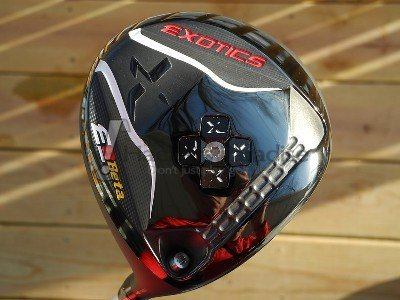 Showcasing all that the Tour Edge Exotics name stands for, the E8 Beta driver is packed with technology and high-end materials to deliver distance. One of two drivers sharing the E8 name, the Beta is designed with a more compact head and deeper face to produce lower spin.
Technology Information from Tour Edge

The new E8 Beta adjustable driver features a 440cc low-spin, deeper-faced head that produces a slightly lower, more penetrating trajectory. The driver's Beta titanium face delivers Exotics legendary power and feel. To deliver elite performance for players with faster swing speeds, the Beta utilizes a higher, more forward center of gravity position to produce a powerful launch with less spin.
The E8 Beta features one head with adjustable loft options from 8.5 to 12 degrees in ½ degree increments. This advanced versatility gives players the ultimate control in achieving optimal distance and accuracy.
The Power Grid on the Beta model is strategically narrower than on the E8. This allows the center of gravity to be positioned closer to the face in the Beta, creating a powerful launch with minimal spin. The Power Grid cells are aligned in offsetting rows, strengthening the design and allowing the cells to be made thinner for added flexibility and a more powerful launch.
Variable face thickness technology offers multiple levels of thickness that maximize the spring-like effect from more points on the face, especially in the heel and toe areas.
The Beta includes an added adjustability option by incorporating an interchangeable sole weight. The driver comes standard with a 7-gram weight in the sole, but can be changed with the purchase of an optional weight kit. The three-piece weight kit includes a 5-gram, 10-gram, and a 12-gram weight.

Specifications
HOSEL SETTING
LOFT
LIE
GRAPHITE LENGTH
FLEX

8.5

8.5°

57°

45″

R,S,X

9U

9.0°

58°

45″

R,S,X

9.5

9.5°

57°

45″

R,S,X

10U

10.0°

58°

45″

R,S,X

10.5

10.5°

57°

45″

R,S,X

11U

11.0°

59°

45″

R,S,X

11.5

11.5°

58°

45″

R,S,X

12

12.0°

59°

45″

R,S,X

Available in men's right hand. Standard stock grip option is Lamkin Exotics R.E.L. grip.
440cc head

Stock shafts – Aldila Rogue Silver 60 (R,S) and 70 (X), Aldila Rogue Black 60 (R,S)

$399.99
Aesthetics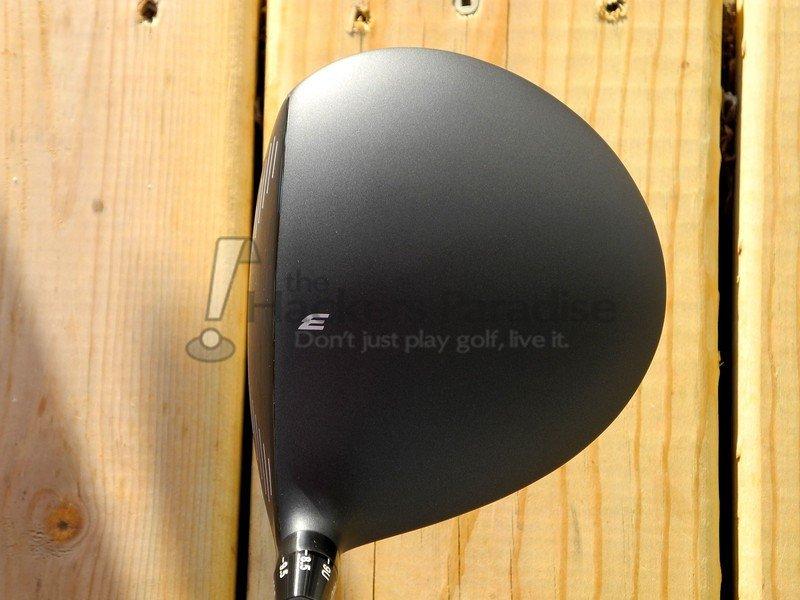 The E8 Beta utilizes an increasingly popular matte black finish that will undoubtedly be a hit with consumers, and to go along with it is a nondescript "E" alignment aid. Fairly typical in shape, the head appears nicely mid-sized at address, even with lower volume and a deeper face. While TEE does say the face is the deeper of the two E8 drivers, it's nothing shocking at first glance compared to others that have come out in recent years.  From approaching a variety of golfers, it appears the shape is very comfortable to better player and hack alike.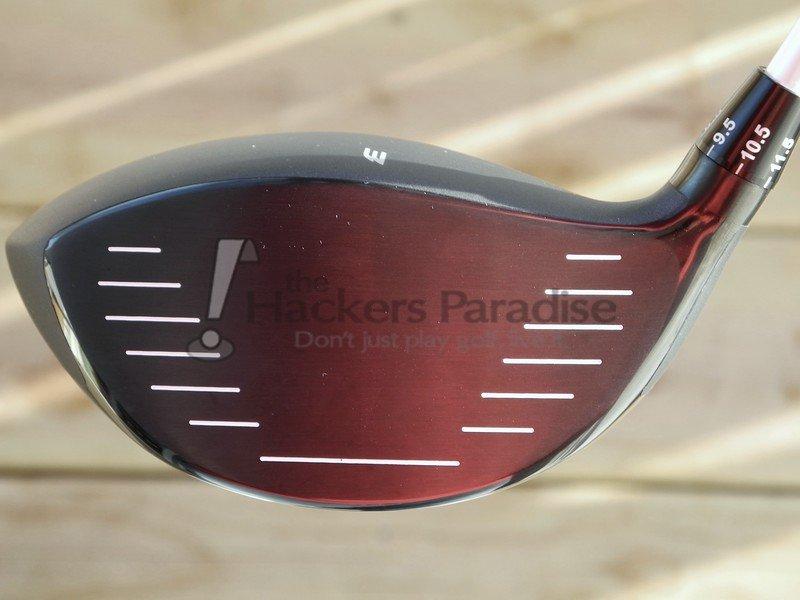 Turning the club over reveals an extremely techy looking sole that fits in perfectly with what Tour Edge was trying to accomplish with the E8 Beta. Everywhere we look, there seems to be reminders that they've tossed the kitchen sink into this golf club, whether it's the aerodynamic lines, X-shaped removable weight, or the Power Grid positioned towards the leading edge. Replacement weights can be purchased in a set (5g, 10g, 15g) for $40 or individually for $20, giving a variety of swing weight options to the consumer.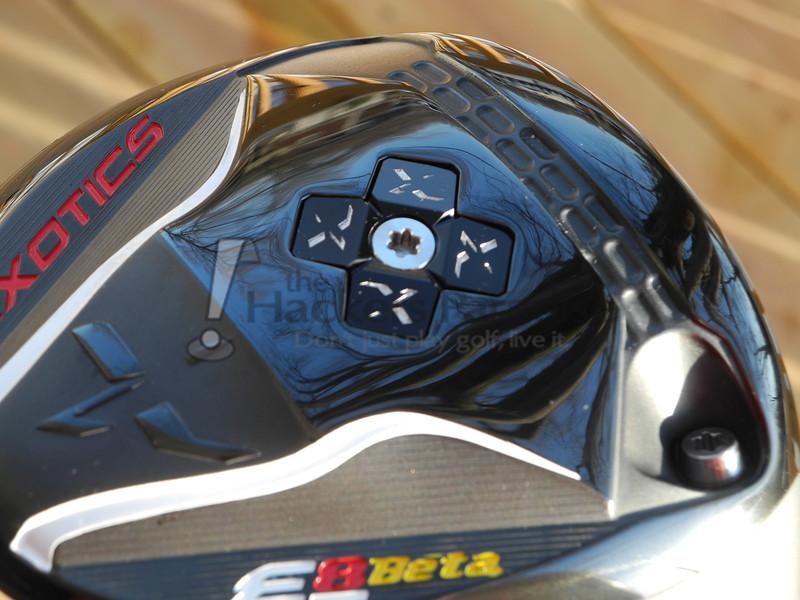 The adjustable hosel allows for 8 different settings ranging from 8.5° to 12° and a variety of lie angles (57° to 59°). It blends in well at address and doesn't draw too much attention to a sensitive area of the club, but does leave a little to be desired. In the age of adjustability that doesn't alter (or at least masks) face angle, a single head platform that introduces face angle changes is a little behind the times. A better option in this situation is to offer at least a couple different lofts to start with, allowing the consumer to dial in a face angle of choice as well.
Better players and stronger swingers will be thrilled to see the Aldila Rogue stock shaft option, as it's been a huge hit since its release. With two models (Silver and Black) and three different flex options, a number of player types should find a comfortable fit, though it should be noted that it's known for being very stable and (depending on the player's preferences) quite stout.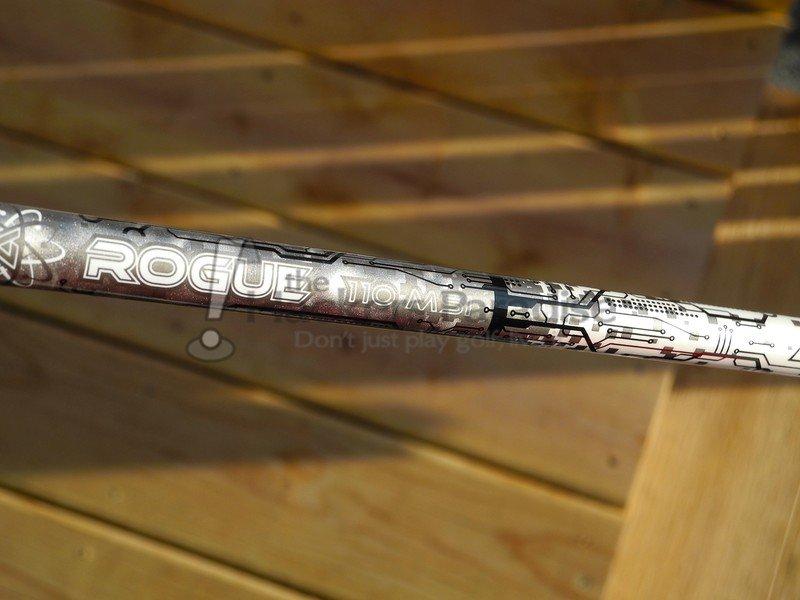 Impact with the E8 Beta is hard to fully describe in words, but the most basic descriptor would be that it's loud. It's among the loudest drivers we've tested in 2015 and it will be hard to blend in on the driving range with it in the bag. Center hits are high-pitched, high in volume, and undeniably powerful sounding, especially when combined with a high swing speed.
Performance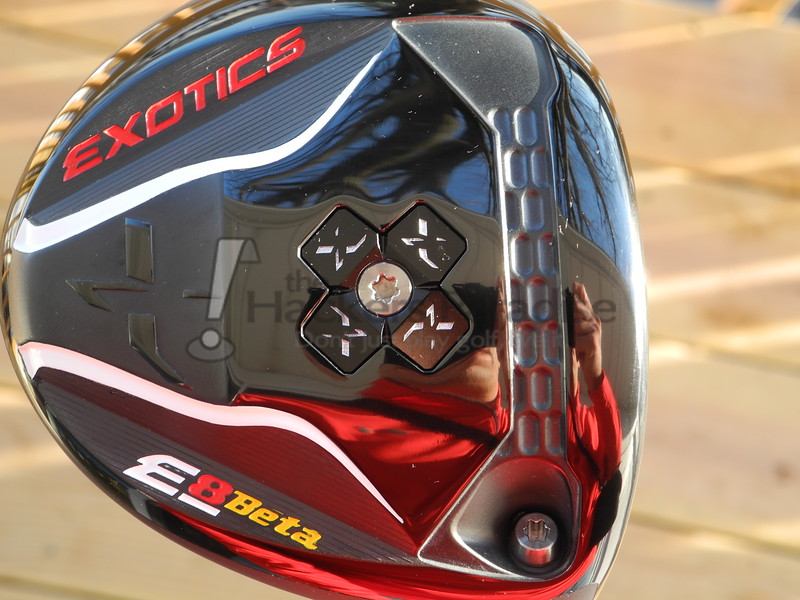 The E8 Beta was tested both indoors and outdoors in a number of loft configurations using the Rogue 60 shaft in S flex.
The Beta's forward-oriented center-of-gravity is designed to lower spin rates and launch angle, which can be an issue of concern for both fast and slow swingers, so to say it's only for the long-hitting golfer is a misnomer. However, its lower-than-average trajectory will work best for a player that wants to bring his or her ball flight down, or at the least someone that plays in area in which they can benefit from added roll out. While not the absolute lowest spinning driver encountered over the years, launch data did indicate that it is on the low end and this fact didn't do much for players that needed the highest trajectory possible to obtain maximum carry distance. Hosel adjustments to higher loft settings did seem to help raise trajectory slightly, but it wasn't always enough for some players.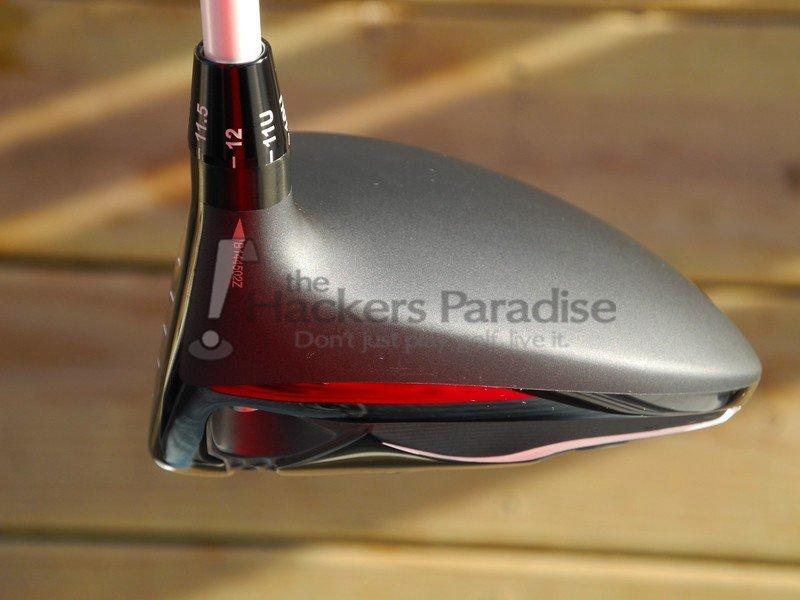 Regardless of one's swing speed, the Beta is going to be the best match for a player that stays around the sweet spot more often than not. While miss-hits didn't seem to suffer to the same degree as some better players' drivers, they were punished more than recently tested game improvement designs. This shouldn't be a surprise based on who this driver is geared towards. Despite this slightly higher loss of ball speed, the E8 provided exceptional dispersion on both well struck and not-so-well-struck shots for the reviewer. It appears to have at least a neutral bias, if not a fade bias based on face angle at impact readings. In fact, even the 12° setting, which creates what appears to be a closed face, didn't seem to increase the severity of misses to the left.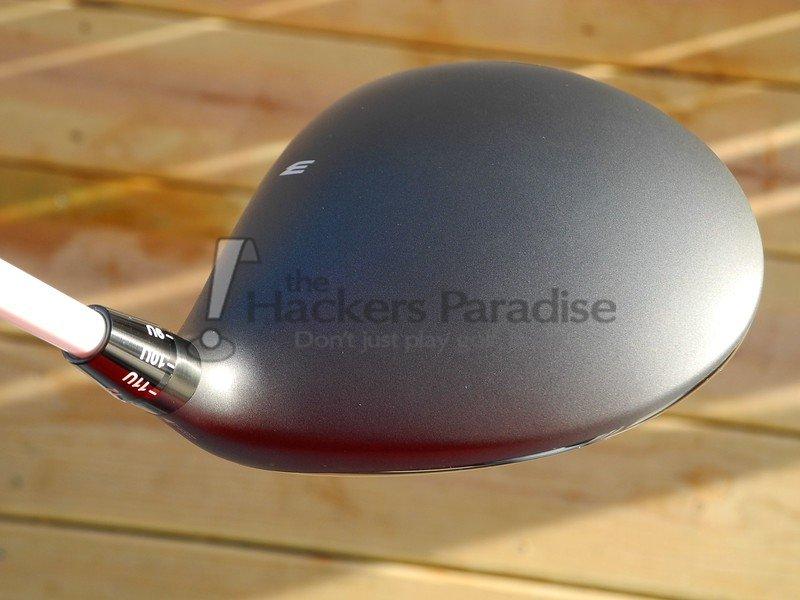 No appreciable ball speed gains were noted during testing, but the potential for distance is certainly there with this driver, especially for the player types mentioned earlier. One tester in particular that possesses a 115-120mph, high-backspin driver swing saw vast improvements (even with the S flex Rogue shaft) over his RAZR Fit/Matrix Black Tie (X flex) setup, both in carry distance and total distance due much in part to spin rates that were much lower. As opposed to a trajectory that took the typical ballooning path of a steep ascent and steep descent with his driver, the E8 seemed to hang in the air for an extended period of time and took him well into the 300 yard range without any fitting or adjustments. This is a positive sign that Tour Edge accomplished exactly what they set out to when designing the E8.
Final Thoughts
By combining the high end Beta Titanium face, premium shaft offerings, and a forward CG location, Tour Edge's E8 Beta driver delivers the potential for exceptional distance when matched to the right player. Everything about the Beta is bold and it is a driver that easily personifies the Tour Edge Exotics name. Though it may shock some ears and the adjustable hosel could use a little more attention, the Beta should sit firmly among the best in class for the type of driver it is. More information on the E8 Beta is available on Tour Edge's website, www.touredge.com.