You might have seen the teaser put out last week by Tour Edge about the Exotics EXS driver as it hit social media as well as the THP Forum. The picture showed off a small portion of a metal wood with the words Dual Carbon on it. We are going to dive into what dual carbon actually is, as well as all of the new tech of this driver which is hitting stores on November 1st.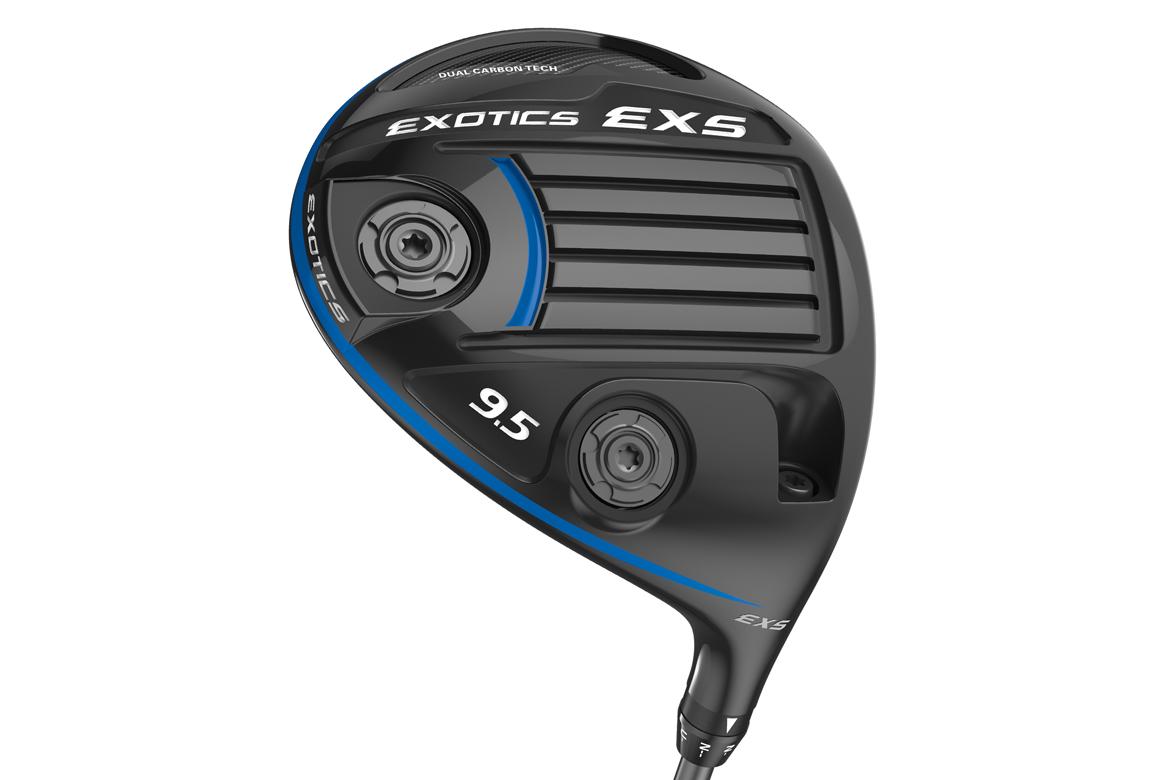 Tour Edge is using the tagline for the EXS driver, "Pound for Pound, Nothing Else Comes Close". Whether you believe that or not, will be up to you and your testing, but one thing we can tell you is from a tech stand point, this driver is loaded.
"The EXS driver is absolutely loaded with technology," said Tour Edge President and Master Club Designer David Glod. "This is the most technology we've ever been able to fit into a design and each one works in concert with one another to provide the best performing driver possible. The shapes are beautiful and we utilized only the finest in materials and components. I believe that at the aggressive price point that we are offering, the EXS driver will have its highest impact on the driver market over any other previous Exotics release."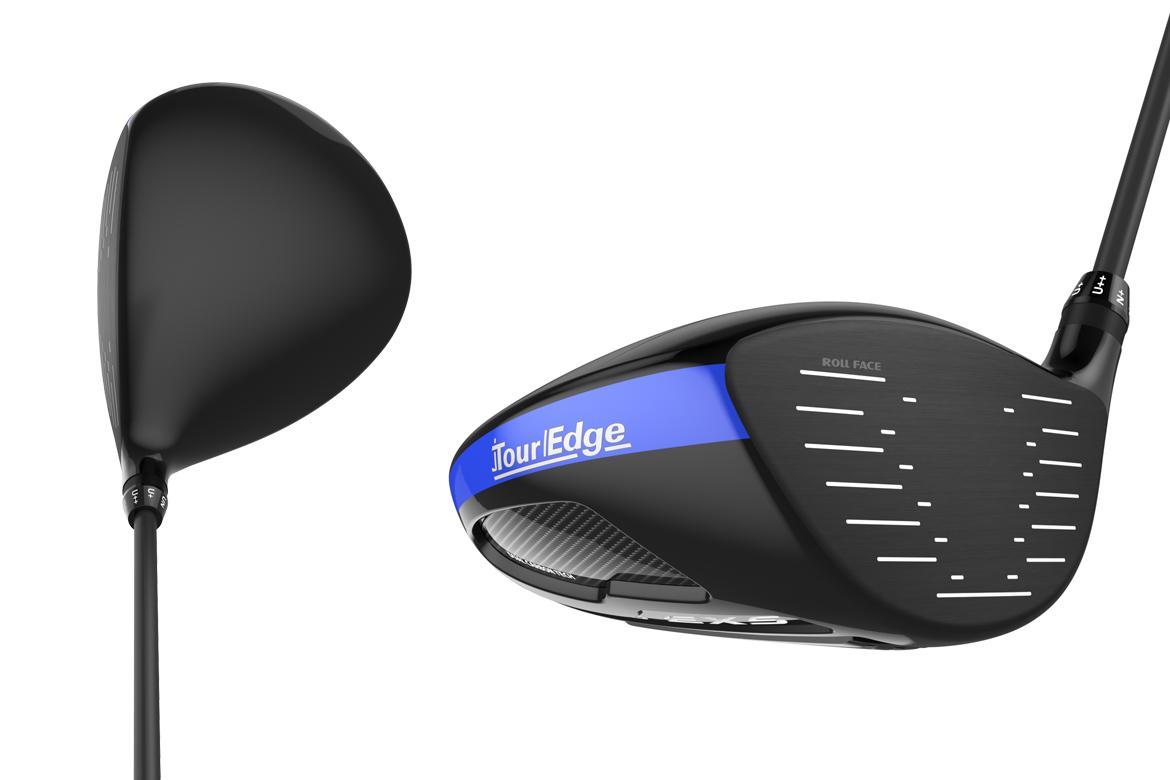 The Adjustability
The Exotics EXS comes with something they call Flight Tuning System (FTS) that includes interchangeable weights and an adjustable hosel. Not revolutionary, but when you combine these features and a price point of $299, it's a package that should not be overlooked.
FTS features a number of different ways to accomplish spin and ball flight adjustments. Place the 9 gram weight in the heel and 3 gram weight in the back and you will lower spin and bring in some draw bias. Switch those two and you grab a higher ball flight with mid-launch and more MOI. Want more weight? Tour Edge is making 6, 11 and 14 gram weight kits available for purchase.
The adjustable hosel has 16 different settings when combined with the 2 FTS weights and 8 different loft and lie changes that can be made. Loft can be altered 2 degrees either way, making a 10.5 degree head work all the way down to 8.5 degrees or as high as 12.5 degrees. The driver is available in both 9.5 and 10.5 degrees meaning the gamut is covered to just about any loft desired. The settings do not stop with loft as 3 different lie angles are there to dial you in even further and the company is providing a wrench with purchase.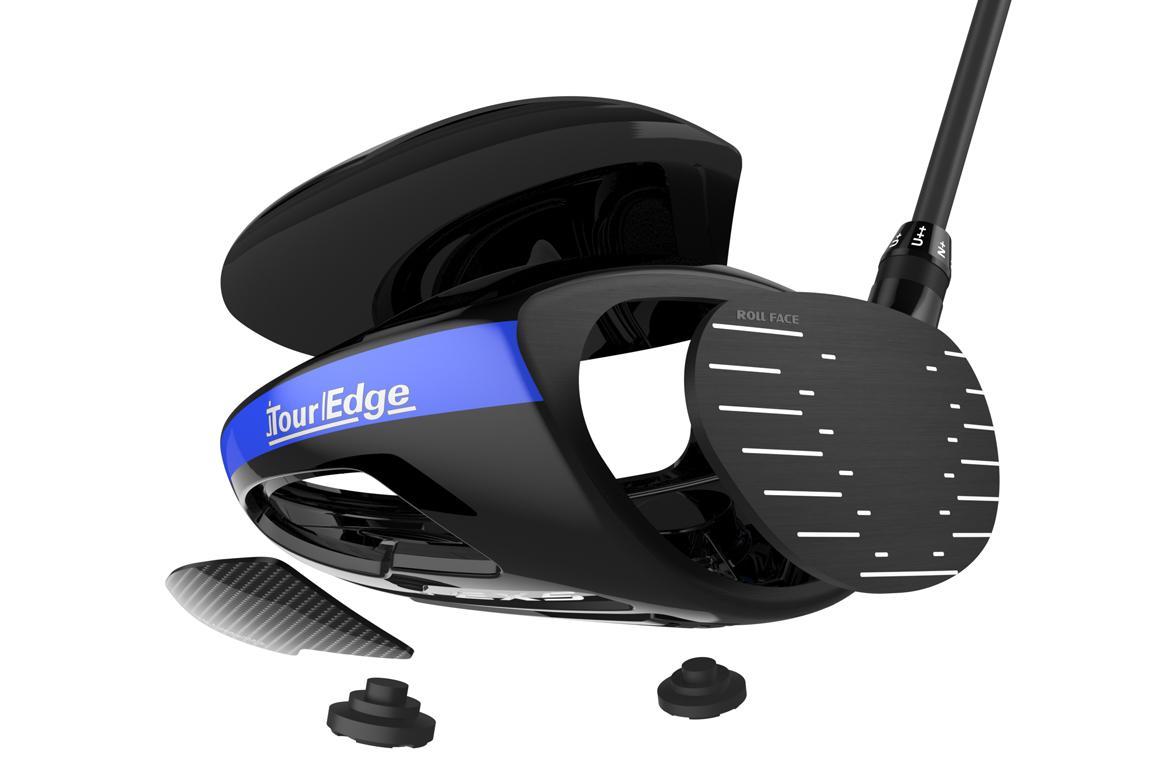 The Materials
When discussing Exotics clubs, materials are usually going to be part of the equation and the new EXS is no exception. The teaser talked about Dual Carbon and we will get to that in a second, but first, let's talk about the face. The 460cc driver has a face plate that uses TSP 910 Beta Titanium that has been made thinner and lighter than any previous Exotics driver. Tour Edge looked at the golfer and found that most misses occur on the toe, so they modified the bulge and roll design with what they call RollFace (yes that is real) and this is the most forgiving driver the company has ever produced.
So what does Dual Carbon mean? Well, it means exactly what it sounds like in all honesty. Moving from the Titanium Crown to a composite material means extreme weight savings according to the company. By bringing that same material to the toe area, it takes away even more. This weight can be repositioned elsewhere to bring in higher moment of inertia (MOI), better performance and improved acoustics.
Speed
As if all of the above were not enough changes, Tour Edge continued the modifications with this release. The aerodynamics have changed pretty dramatically with a more sloping crown which could deliver faster speed, and if you have been following THP New Gear Alerts as of late, we know speed wins. The speed enhancements did not stop with the crown however. New wider speed channels on the SlipStream sole are designed to make the club even faster, regardless of who is swinging it.
The Details
Shaft: Mitsubishi Tensei Blue CK
Cost: $299
In Stores: November 1st, 2018
Warranty: Every Tour Edge Club comes with a lifetime warranty and 30 day play guarantee.