Last week we introduced you to the new Tour Edge Exotics EXS driver and if you missed that New Gear Alert, you can find it here.  Following up on that, today Tour Edge is continuing the EXS line with the launch of the EXS Fairway Wood and EXS hybrid.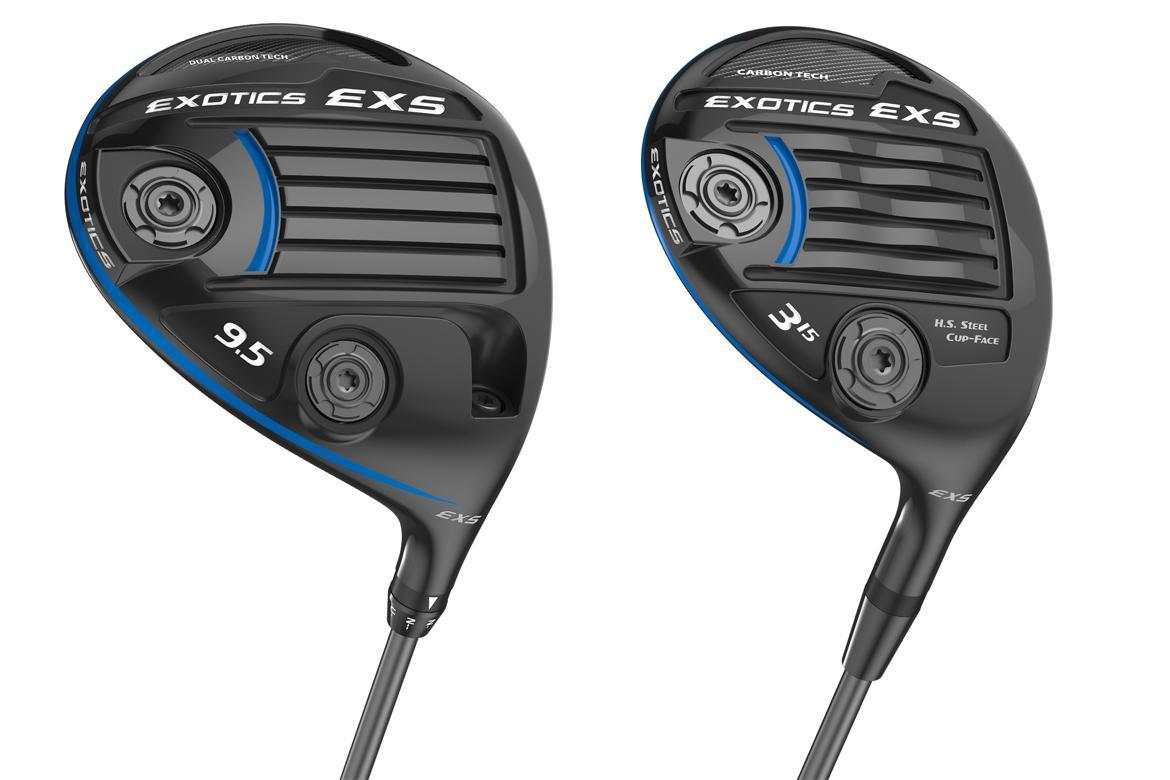 The Fairway Metals
If you read about the EXS driver last week, you got a chance to learn about Flight Tuning System (FTS) that let's you dial in your ball flight with moveable weights. That continues with the fairway metal lineup that includes an 11 gram and a 3 gram weight that are interchangeable, and Tour Edge also has an additional kit that includes a 6, 9 and 14 gram weights to get exactly what you are looking for.
"The EXS fairway metal is a beautiful and traditional pear shape that we've been able to combine with five different integrated technologies," said Tour Edge President and Master Club Designer David Glod. "Exotics fairways have always been known for its superior performance characteristics and the EXS is no different. In fact, in the independent tests we've conducted, it's going to provide a ton of distance gain and less dispersion to a wider variety of skill levels than ever before."
If you follow Exotics metal woods, you know they have used high end materials in the past and that does not change here. The fairway is created with US manufactured Carpenter steel that goes through a special heating process that takes 750 degrees to allow for extreme strength, while still providing a very thin face. In fact, the face is thinner than any previous Exotics metal wood and with the cup face design, stays thin to the edges. The entire face is designed to give extreme forgiveness on all areas of impact.
In Stores: 11/1
Cost: $229
Shaft: Mitsubishi Tensei CK Blue 2G
Lofts: 13, 15, 17 for 3 Woods. 18 and 21 for 5 and 7 woods
Dexterity: All available for RH and 3 wood available for LH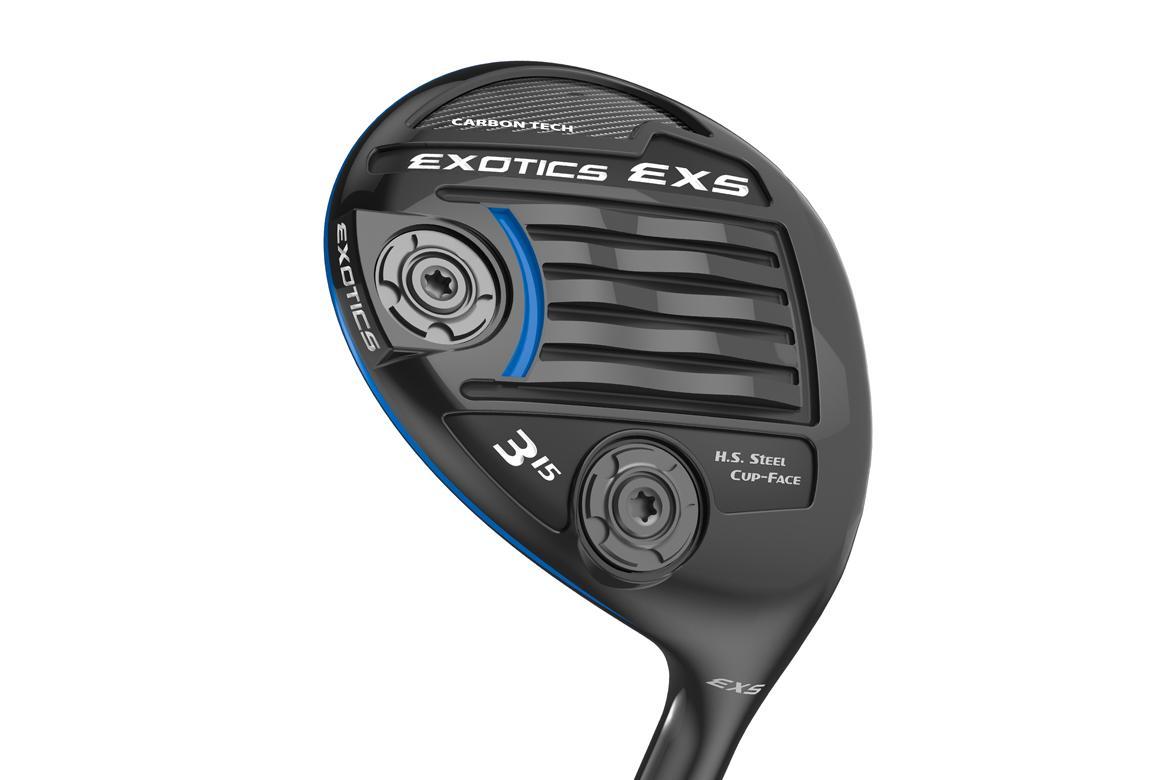 The Hybrids
Taking a cue right from the rest of the line, the EXS hybrids feature an interchangeable sole plate, Cup Face tech and an expanded sweet spot.
"We've really been able to perfect the hybrid over the past couple of seasons," said Tour Edge President and Master Club Designer David Glod. "I think one of the main reasons some people went away from replacing their long irons with a traditional hybrid was because they were just experiencing too much spin into the wind. With the EXS hybrid, we have a club that sets up beautifully that is going to be our longest distance hybrid for players below 105 MPH swing speed due to a slightly forward CG that produces less spin and due to this tour-preferred, genuine Tensei CK Blue 2G shaft. This is the ultimate in long iron replacement for the majority of golfers."
The hybrid is definitely a smaller and more compact design that uses Japanese HT980 steel in the face. Going through the same process as the fairway wood, the cup face allows for that same super thin design. Moving the CG location closer to the face, the EXS has reduced spin and created a club designed for penetrating trajectory.
Coming with a 4 gram weight in the sole, golfers will be able to purchase the EXS weight kit specifically for the hybrid that includes 7 and 10 gram weights to alter trajectory. While looking at the weight, you will see a new version of what Tour Edge calls the SlipStream Sole with wider speed channels which create an even faster clubhead speed by minimizing turf interaction.
In Stores: 11/1
Cost: $199
Shaft: Mitsubishi Tensei CK Blue 2G (60-80 grams)
Lofts: (2-6) 17, 19, 22, 25 and 28 degrees