Tour Edge has seen plenty of success with their lines of Wingman putters over the previous few years. Wingman has helped golfers achieve more confidence on the greens thanks to its high MOI designs and Lock-On Technology. Today, Tour Edge is expanding the Wingman lineup to incorporate another area of the short game as they unveil the new Wingman Wedges.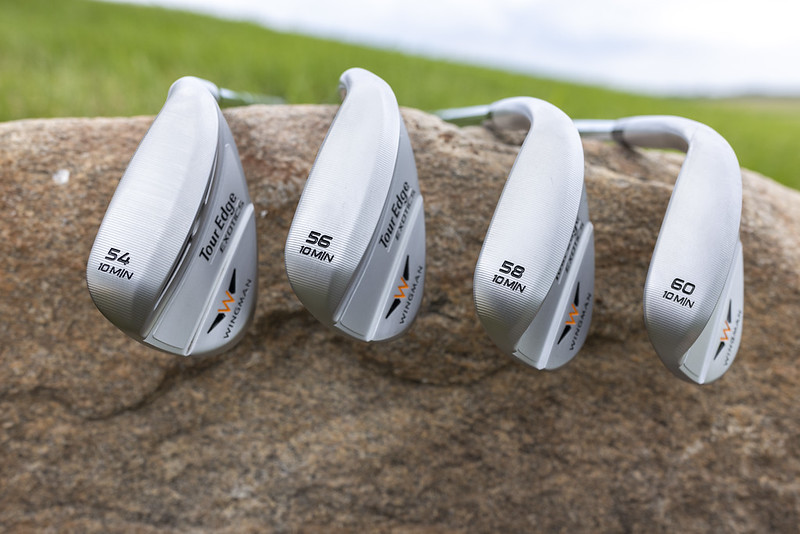 "The forged Wingman Wedge is all about performance and feel," said Tour Edge President and Master Club Designer, David Glod. "In order to match our game-changing Wingman Putter Series and how they have made putting easier for golfers since we first launched the Wingman brand in 2020, we wanted to focus on creating a wedge deserving of the Wingman name that moves the needle as far as playability and overall consistency for every level of player."
It took Tour Edge two years to develop a wedge design that would deliver elevated performance, and one worthy of the Wingman name. Since it happens to be part of the Wingman family, you know these wedges must have plenty of tech to talk about.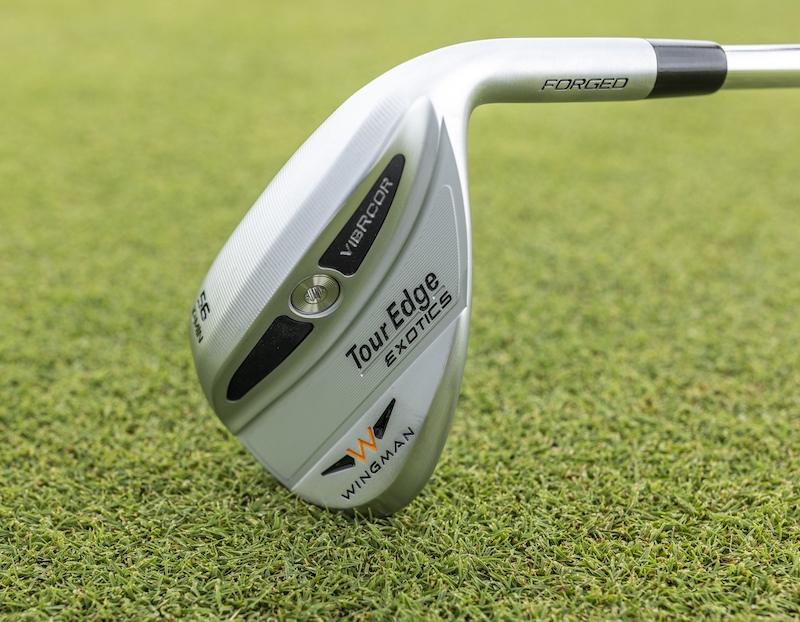 One of the most prominent characteristics golfers talk about when speaking of wedges is how they feel, particularly their softness. For the Wingman Wedges, the head is a forged construction that houses two undercut pockets on the heel and toe sections. Those cavities help create perimeter weighting and are filled with Tour Edge's VIBRCOR TPU. VIBRCOR is used heavily in the 723 iron series, and we've seen it become more prevalent over the last few release cycles. VIBCOR helps remove unwanted vibrations, dampen the sound, and aid in a more solid feeling clubhead. With its forged design and the addition of this TPU, there should be little doubt that the Wingman wedges will hold up in the feel department.
One of the trends that has been happening in the wedge industry for years now is finding a way to raise the center of gravity to control launch and spin. Tour Edge has milled a high-toe pad, which they call their "winged" weight pad. These pads also help boost forgiveness, especially when opening the face and contact strays out toward that high toe area.
Tour Edge's new Triple-Traction Face delivers three separate milled areas, including milled groves, milled micro grooves, and some milling out on the toe. Another trend in the industry has been to go with a full-face groove design. For the Wingman, Tour Edge didn't stretch those grooves out, but they did expand the scoring section by 10%, providing a slightly larger hitting area while still keeping a more traditional appearance.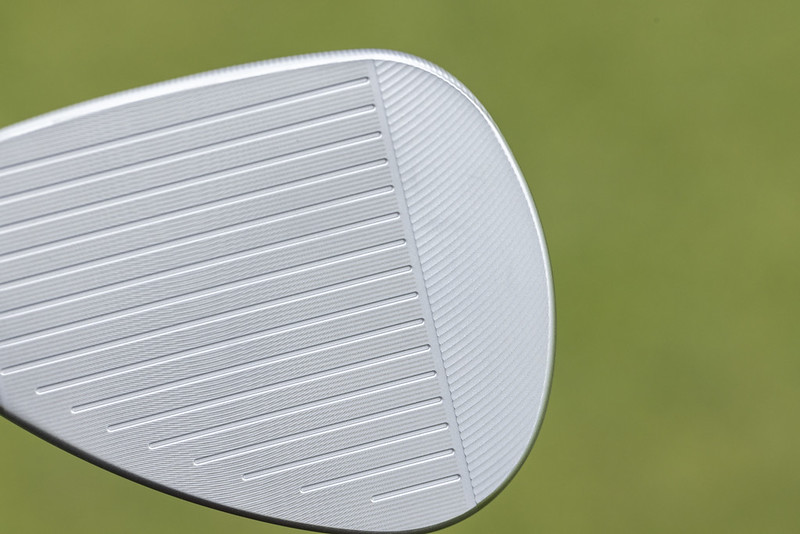 Wingman Wedges also benefit from what I call The Langer Effect. Bernhard Langer's resume speaks for itself. He's a two-time Masters champion (1985 & 1993), has the 2nd most wins (42) in the history of the European Tour, and was the inaugural golfer atop the Official World Golf Rankings. If you haven't noticed, he's also been a dominant force on the PGA Tour Champions, where earlier this season, he set the mark for most career victories on tour (46). Langer is also a Tour Edge staff member and played an instrumental role in designing the new Wingman wedges. Getting back to The Langer Effect, when it comes to these Wingman wedges, there was something specific he wanted, and that was to ensure these wedges had a consistent and perfect amount of offset. While offset may not be a specification that generally comes to mind when talking about wedges, it was important to Langer, and he was impressed with the performance of the Wingman wedges in this regard.
"I am always looking for a forged wedge with the right amount of offset and eventually started to ask the R&D team at Tour Edge what they thought they could come up with," said Langer. "What came back has astounded me with its performance. I put one prototype right into play the week I tested it because I could just tell that the design was just plain easier to hit and far more consistent than my other wedges."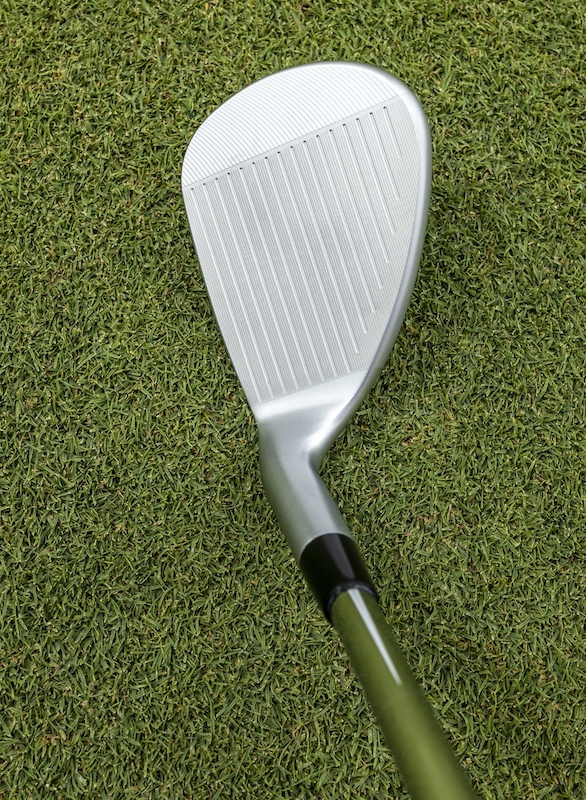 Offset in wedges, like mentioned above, is likely something you have yet to put too much thought into, but it does have some benefits that could help golfers improve their short game. For starters, having some additional offset in wedges helps golfers get their hands more in front of the leading edge, which helps promote a downward strike. On these Wingman wedges, the offset design also helps place the bounce in a more optimal position, which should help lead to more consistency via cleaner contact. The benefits above are why the Wingman Wedges have a consistent 3.0mm offset throughout. It works for Langer, and it could work for you.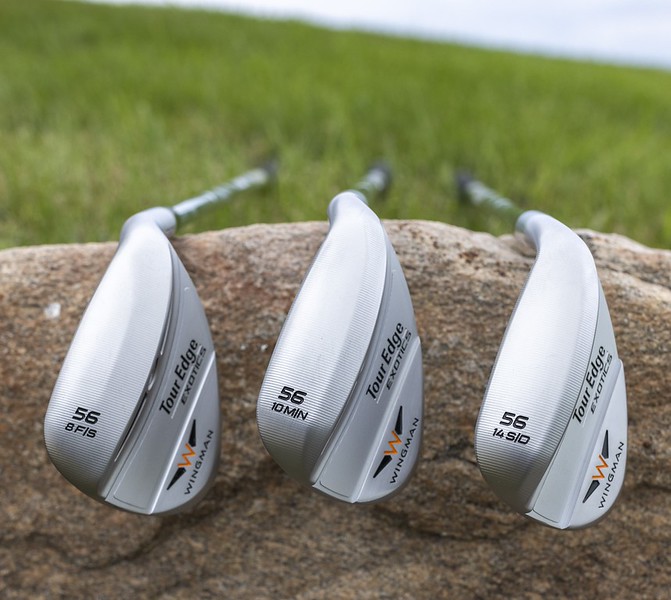 Wingman wedges come in three unique grind options that incorporate five different bounces. Below is a quick synopsis of each model.
F/S Grind: F/S stands for Firm Sweeper and targets golfers who play in firm conditions and the golfer looking for less bounce due to a shallower angle of attack.
Lofts: 54°/8°, 56°/8°, 58°/6°, 60°/6°
M/N Grind: M/N, or Mid Neutral, is the all-around wedge and will cover a broad segment of golfers. Unlike the other two grinds, this wedge has a consistent 10° of bounce throughout.
Lofts: 50°/10°, 52°/10°, 54°/10°, 56°/10°, 58°/10°, 60°/10°
S/D Grind: Featuring the highest bounce of all the lines, the S/D, or Soft Digger, is for players who play in softer conditions or tend to get steep with their angle of attack. Play in soft/fluffy bunkers? Look no further.
Lofts: 50°/12°, 52°/12°, 54°/14°, 56°/14°, 58°/12°, 60°/12°
In addition to the different loft and grind options, each wedge features a replaceable weight on the back between the VIBRCOR pockets. The stock weight is 5 grams, but golfers can choose from other weight options such as 2.5 grams, 7.5 grams, 10 grams, and 12.5 grams to further fine-tune their clubs. With these weight options, golfers can adjust the feel and performance of their wedges to better suit their swing and playing style.
It's no secret that Tour Edge offers some of the best values in golf, and the new Wingman Wedges are no exception. These forged wedges are priced very competitively at $139.99, making them a more affordable option for golfers looking to improve their short game.
The Details
Available: October 2, 2023
Price: $139.99
Shaft: Dynamic Gold 115 Wedge
Lofts: 50°,52°,54°,56°,58°,60°