Never an apparel company to rest on their design laurels, Travis Mathew is always evolving their clothing while still maintaining an all-around look and style that will appeal to a broad range of golfers both on the course and off. The specific catch-line for Travis Mathew on this release is that "This collection solidifies the notion that while trends come and go, we remain true. We create timeless style". It's a bold statement, but after getting pieces from the line in hand, it is clear that with their 2015 spring release the company has definitely backed it up.
Jean Debeaux "Brilliant Blue" Shirt:
This shirt is composed of Travis Mathew's "Performance Interlock" fabric that they bill as being "Traditional in design, our performance interlock fabric may look traditional, but it performs like nothing you've ever seen before". It is a 60% Pima Cotton and 40% Poly blend, which is lightweight while still providing wicking capabilities and a clean overall look.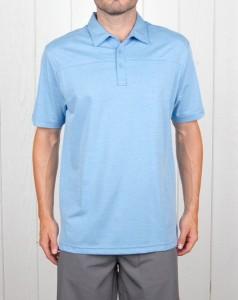 Aesthetically the shirt has the 3-button placket and a "cut and sew" chest panel that gives it a dividing look from the shoulders to the core while still being the same brilliant blue color. Overall it is a very simple but effective design. The cut and the material give it a nice look while the chest panel separation breaks it up enough to keep it from falling into the realm of being too plain. It's straight forward Travis Mathew style and hits their goal for this line dead on.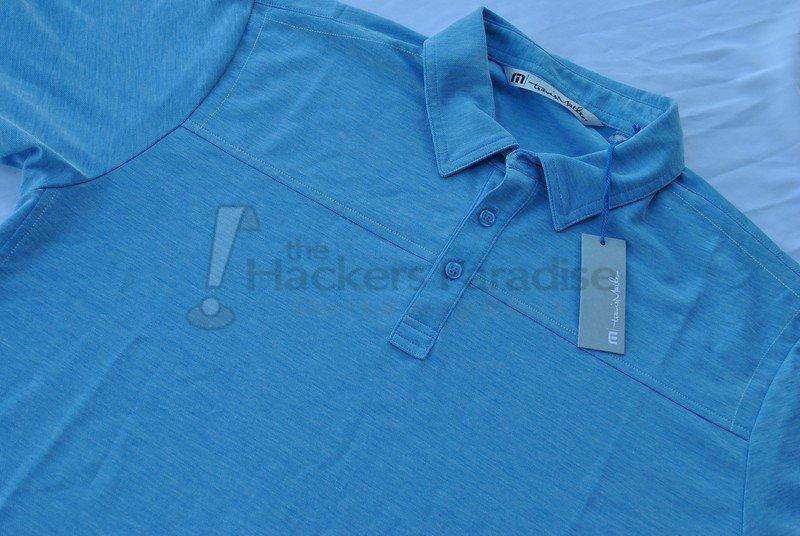 From a fit standpoint, the Jean Debeaux fits true to size and is more of a standard as opposed to the more tapered Euro cut of some companies. The material of this one is extremely comfortable and as with most Pima-blend shirts it is quite breathable. Additionally, this one works well with a lot of different short and pant options, both on and off the course. Stitching quality is very good, and the shirt has had no washing issues with the collar either.
The Jean Debeaux carries a price of $84.95
The Cunningham shirt uses Travis Mathew's "Athletic Pique" fabric in a different blend that is predominantly polyester at 96% and also 4% elastane. This material is ultra-moisture wicking, breathable, and designed to give more stretch to wearer for a comfortable fit anytime. Travis Mathew calls this one their "most technical fabrication" and it definitely has a more textured feel to it than the performance interlock.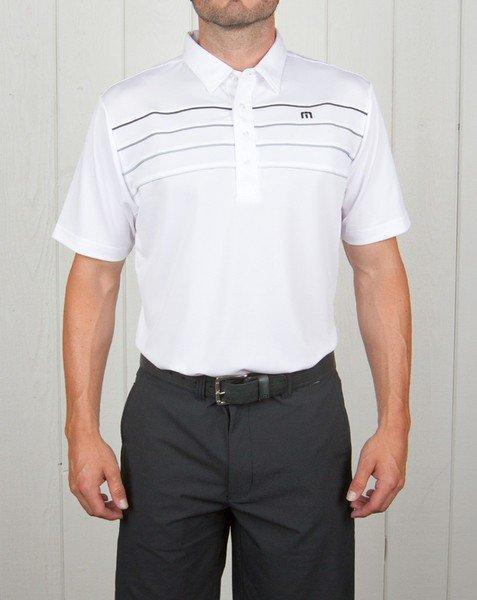 The Cunningham shows off the traditional 4-button placket we have seen so long from TM and uses black and a variety of grey piling across the chest to give contrast and break up the design. Aesthetically it is a very straight forward design with an unassuming look that works with a lot of different pant/short options. Additionally, this one has the Travis Mathew signature logo on the back, which is always cool to see, as in the opinion of this reviewer it is one of the cooler apparel logo's out there.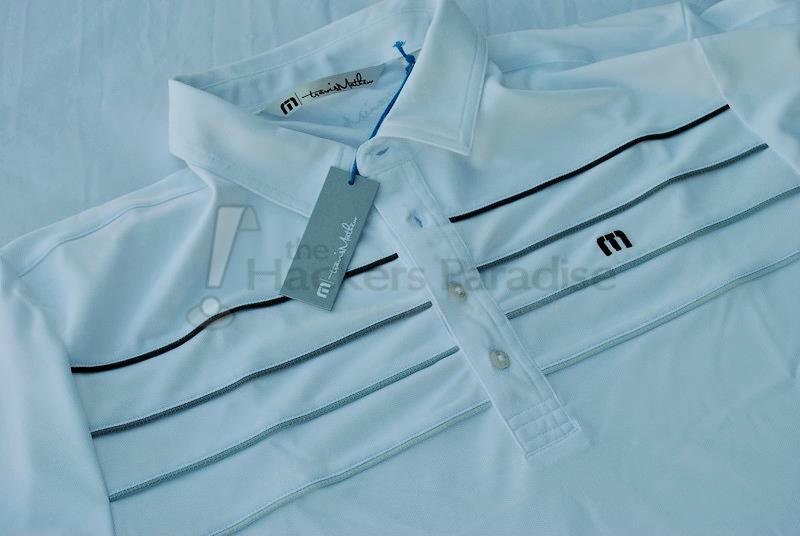 The Cunningham also fits true to size with a standard style taper – again, none of the Euro cut issues here. However, it does seem that the "Athletic Pique" shirts do fit a slight bit more loosely than the "Performance Interlock". The "Athletic Pique" material is also going to have a slightly coarser texture to it than the Pima blends of the other designs, but even then it wicks excellently and wears quite well. No issues with durability in stitching through wash and wear were seen – its typical Travis Mathew quality for sure.
The Cunningham is priced at $74.95
These are Travis Mathew's "day-to-day" shorts made up of what they call their "Majestic" material, which is an ultra-light, water-repellant, wrinkle resistant, 4-way stretch material that is also billed as being quick drying and incredibly durable. The idea according to TM is that they are "walk-short, board-short"; meaning that they can be worn in the water like swim shorts while the black color can go with anything from t-shirts to polo's. In typical TM fashion this one has a twist to it – a bottle opener is attached to the front belt loop.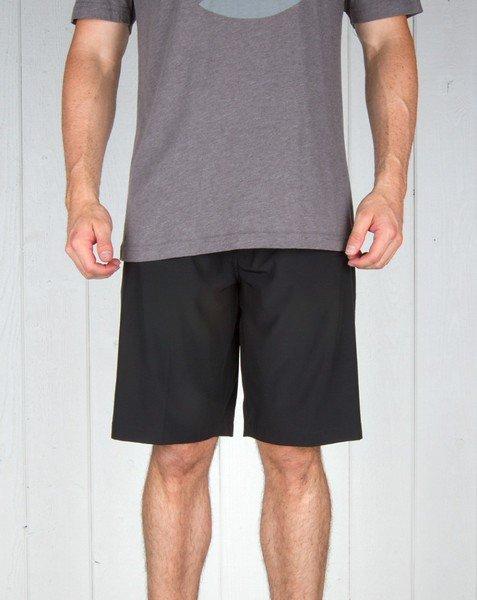 The material here is extremely light yet proved to be very durable. Overall, it is very reminiscent of some of the other "dri-fit" style materials out there. It is a very interesting feeling; super soft and really comfortable overall. Waist fit was slightly smaller than the same size in their golf shorts and blends really well with polo's and t-shirts making them extremely versatile. Plus, the ability to wear them in and out of the water is a fun twist.
The Spicoli shorts have a suggested price of $84.95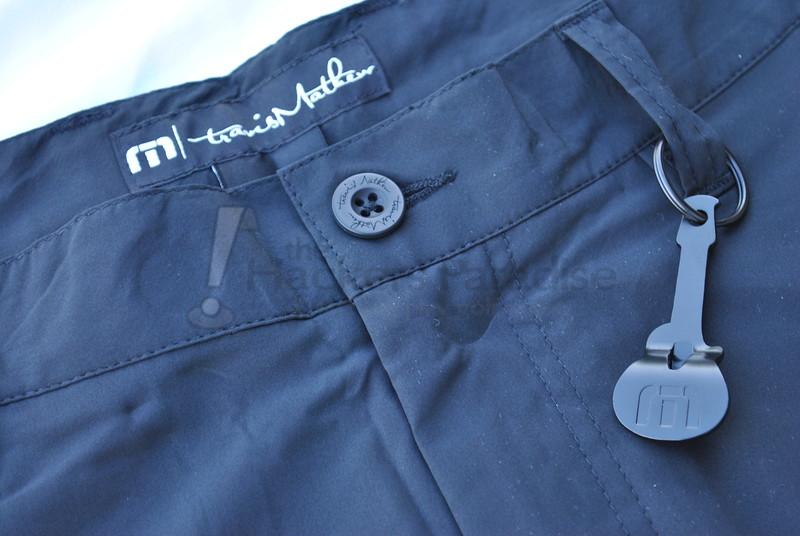 Jordan Flex-Fit Hat:
This Jordan is a really clean-looking flex-fit hat that comes in the typical S/M and L/XL sizing options. The design features a white front with a grey bill and mesh back all the way around. It's a solid quality hat, good fit, blends well with a lot of the different options from the Spring '15 Travis Mathew line as well as keeping with the emphasis on being an on and off the course option.
The Jordan hat has a pretty standard $29.95 price point.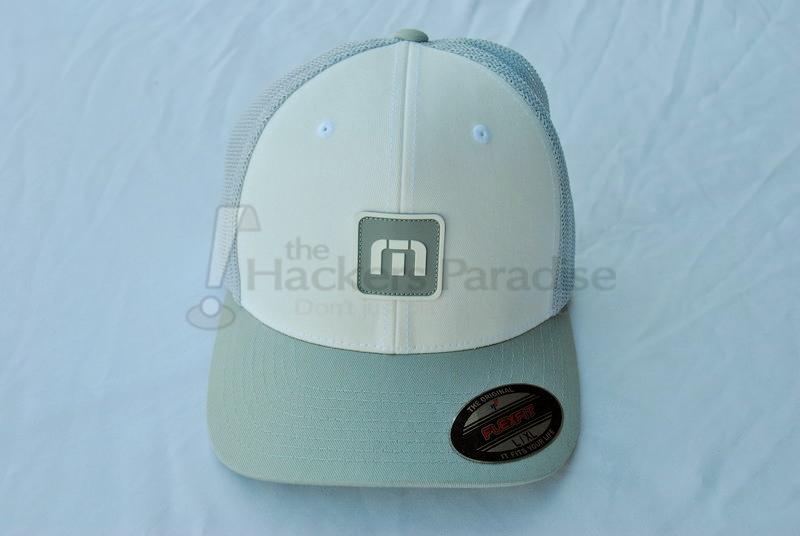 Parting Thoughts:
Travis Mathew continues to grow its following thanks to their adaptation to modern styles and the emphasis of producing articles that are dual purpose clothes instead of just being for the course. It is nice to see their 2015 push to go "back-to-basics" if you will, because in the opinion of this reviewer it is where they tend to excel. In the end, the spring line is likely to have something for everyone in it, and that is never a bad thing.
For more information on this portion of the Spring 2015 line of apparel as well as all of their other offerings, check out their website at www.TravisMathew.com.