At THP, we believe that testing should be done not only by us, but also by the golfers just like you. One of the cool features about being an active member of the THP Forum is that we look to you guys/gals, the consumers, to give feedback on equipment to golfers all around the world. Each month we send out iron sets, drivers, hybrids, putters, trainings aids and golf balls to our active members to be a part of the THP Forum Member testing.
Standing in a category of its own since day one

Introducing #HeLIUM– a lightweight structure with MAJOR stability https://t.co/M50oDLaear pic.twitter.com/OShUNunktE

— UST Mamiya Shafts (@USTMamiya) April 11, 2017
LOW RESIN CARBON FIBER
Reducing additional weight by using 25% less resin. Lowering the weight but also adding stiffness for stability.
COUNTERBALANCED DESIGN
The shaft is counterbalanced to work well with today's heavier driver heads.
IMPROVED STIFFNESS PROFILE
Increasing stiffness without sacrificing feel for all swingers. In addition to using lower resin carbon fiber material, UST Mamiya added more carbon fiber in key areas for additional stability and improved shot dispersion.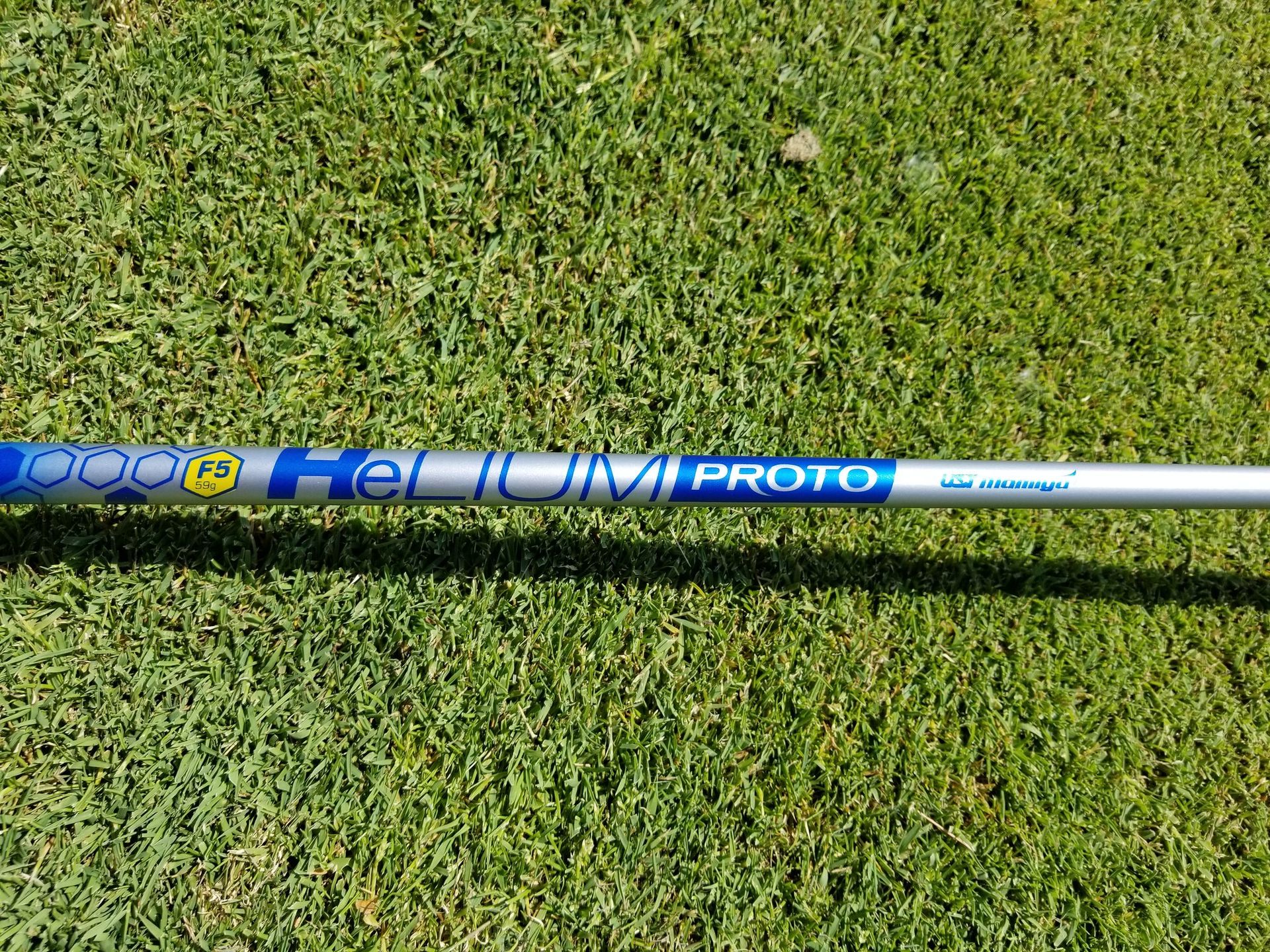 A couple of weeks ago, we asked forum members who wanted to review the shaft and sent six of them out for long term review. Their job is to put them in their current driver, test them out on the range and course and update the review thread with information. Those reviews are starting to come in and you can find them all on the THP Forum here.
Have you tested out the UST Mamiya Helium Prototype shaft yet? If so, let us know your thoughts in the comments below or join us in the review thread here and jump into the conversation.