The most popular graphite iron shafts among THP readers undoubtedly comes from the UST Mamiya Recoil lineup. While the line is vast with new iterations coming out, including SmacWrap earlier this year, the one question that seems to come quite often in association is, "what about custom colors". Previously that was only available for special occasions such as contests or events, until now.
UST Mamiya Recoil Customs are here and that means you will now be able to order a set directly from their vast network of TSPX Dealers in the color of your choosing. Have a hankering for some THP Green? Want to go bold, with gold? No problem. Lot's of choices are available as you can see from the picture below.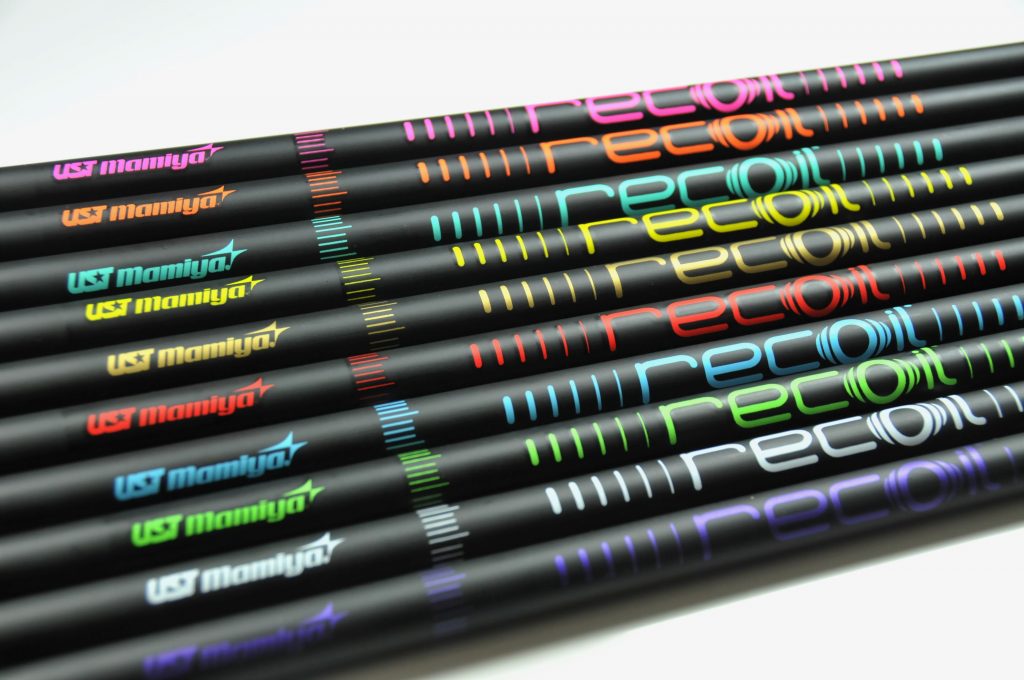 One important note is that the custom line for now exists for the UST Mamiya Recoil Prototype shafts. These are available in 95, 110 and 125 iron shafts and for those looking at wedges, the Recoil WEDGE PROTO will be available in F3, F4 and F5 models. The Proto line of shafts received rave reviews when THPers tested them out and continue to find their ways into the clubs of many.
The new custom offering will come with a price tag of $120 per shaft, which might sound high at first glance, but keep in mind the Proto shaft lineup starts at $80 with the IP Finish already. Turn around time on the customs is an incredibly quick 7-10 days. The options will start out with 10 colors available and the UST Mamiya website will have all of the details coming soon.
What color would you choose?