There are a couple different schools of thought when it comes to the GPS device people opt for. On one end of the spectrum there are the folks that need to know the distance to every bush, bunker and water hazard on the course. No detail is too minor for these guys, and they need it all and with a full color HD display too. Then you have the people that just need the basics. Give them a yardage to the center of the green and they are more than ready to pull the trigger on their shot. Neither side is right or wrong. They are just different in what they feel they need in order to execute shots throughout their round of golf.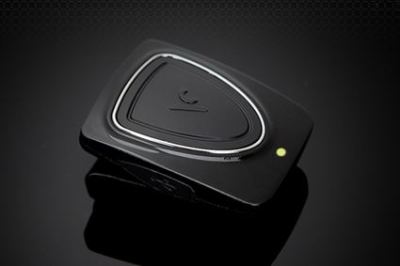 Recently, THP received a new golf GPS unit called Voice Caddie for review. Voice Caddie is a small, lightweight GPS device that speaks the yardage to the center of the green when a button is pushed. Here is more information about Voice Caddie from the company.
2012 a brand new, smarter Voice Caddie VC200 Golf GPS Rangefinder

Supports over 30,000 golf courses internationally

No annual subscription fee, No additional fee

The ultra-light 24g design eliminates discomfort when fastened to a cap or belt!

Improve both your concentration and your confidence with the 2012 edition of Voice Caddie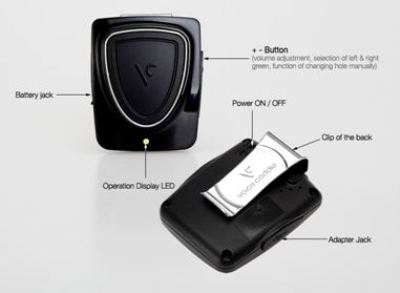 My first impression of Voice Caddie was that it truly was very small and lightweight. It has a clip that attaches just about anywhere on your body or easily and securely attaches to a golf bag. The unit came with an instruction manual, a cable to connect to your PC for charging and loading courses, and a ball marker that attaches magnetically to the clip. THP received a white Voice Caddie for review and I liked the look. Its sleek design and light weight made it very easy to use.
Using Voice Caddie was very simple. The first thing I did was plug it into my PC where it was immediately detected without the installation of any driver. A USB driver is available on the website if needed. Then I downloaded the VC Manager program to upload the courses I needed. That was simply done by going to www.voicecaddie.com, choosing 'download', and clicking on my selection. The interface of the VC Manager is simple and it was very easy to find both the region I live in and the courses I play.
Once the courses were uploaded, I was ready to go. The first decision I had to make was how I would carry or wear Voice Caddie. First, I chose to attach the device to my cap, but while it is small, it wasn't quite small enough for me to want to wear it there. It didn't bother me in terms of how it felt, but I just thought it looked silly there. I found that I liked it best either inside my pocket with it clipped to my shorts, clipped to a pocket on my golf bag, or attached right onto my push cart. All three options left it very accessible and never in the way.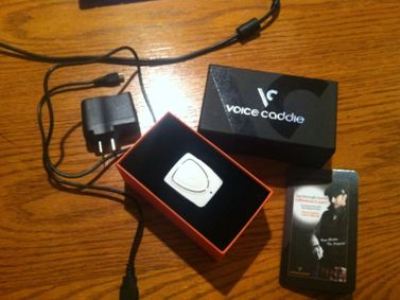 After powering on Voice Caddie, it took about 30 seconds or so for the voice to come back with a message of 'golf course detected'. Then it directed me to proceed to a tee box. In my weekly men's league we play a shotgun start. Each time I arrived at my tee box, Voice Caddie knew where I was and had my yardage ready for me. In side-by-side comparisons with another GPS unit and a laser range finder, Voice Caddie proved to be quite accurate every single time. That immediately gave me a sense of confidence in the numbers I was given.
On my home course we have a couple of holes that run in opposite directions; almost exactly parallel to one another. The first time I used Voice Caddie, the device seemed to get lost trying to figure out which hole I was playing. Simply pressing the volume up and down buttons at the same time to activate the "changing holes" function quickly and easily got me to where I needed to be. Other than this single issue, I never had a problem with Voice Caddie not knowing exactly where I was on the course. I was quite impressed with that. Voice Caddie also has the capability to measure and save shots. I did test this functionality, and similar to everything else, it was very easy to use and seemed to be very accurate.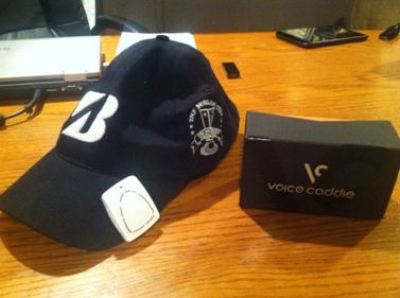 Battery life was outstanding with the Voice Caddie. You are greeted by the voice telling you the remaining battery life immediately after powering the unit on. After having it fully charged and playing multiple 18 hole rounds with it, I still had over 40% battery life left before deciding to charge the unit again. I do have a minor complaint, but I really don't feel right even calling it a complaint. It's more like a request or suggestion. I would like to see the Voice Caddie have a power saver feature. I forgot to power off the unit right before putting it away in my valuables pocket of my golf bag multiple times in my testing. I came back to use it and on each occasion the battery was completely dead. I realize that it might not be all that simple to have this feature with a hard power switch, but I think it would be a big benefit to many people. I certainly cannot fault the product for this. After all, I'm the one who forgot to turn it off twice in my time using it.
Overall
I look for two things from a golf GPS device. First I need it to be easy to use. As you can see Voice Caddie is definitely very easy to use. You just turn it on and press the button and you're ready for action. The other thing I absolutely demand is accuracy. As I mentioned, the distances you get from Voice Caddie are to the center of the green. Each time I compared yardages with another type of GPS unit it was spot on. Some people that were around while I was using Voice Caddie didn't like the voice. Personally, the higher-pitched, female voice didn't bother me at all. There is a volume control on Voice Caddie so it's easy to keep it down to a level that isn't distracting to anyone else on the golf course. The VC200 Voice Caddie is available in black or white and can be purchased directly from the company at www.voicecaddie.com for $139. If you are a golfer that would benefit from having yardages to the center of the green without all the bells and whistles of an expensive full color display, I definitely recommend taking a closer look at Voice Caddie.