Voice Caddie is absolutely on a heater right now. If you have had the chance to check out THP's reviews on their TL1 and more recently L6 rangefinders then you already know they have committed themselves perhaps more than any other brand to offering an option for everyone.
However, we shouldn't forget the SL series from Voice Caddie, as the third generation entry into that lineup, the SL3 takes premium to an entirely different level than anyone else on the market.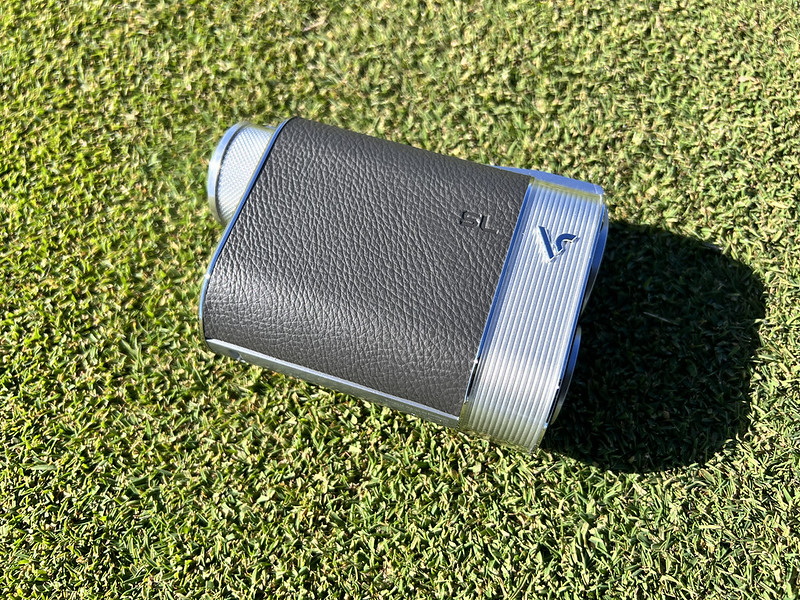 Quick Take
This is the Rolls Royce of rangefinders. Not only is it top of the class in terms of technology with absolutely blazing speed and accuracy, which has become Voice Caddie's staple, as well as a seamless integration of an intuitive color GPS. But it is also impeccable in terms of build quality and materials used. Sure, it may not have a magnet feature, but it looks so good I would almost be afraid to use that anyhow.
Voice Caddie SL3 Rangefinder
After reviewing the TL1 rangefinder I will fully admit to having every single one of my preconceptions about Voice Caddie stripped away forever. This most definitely isn't the same brand which I first got to experience over a decade ago, no, this is a company which proudly and deservedly boasts that they are indeed the official rangefinder of the LPGA. Voice Caddie is making precision distance finding devices, with their L6 shows price conscientiousness, and the TL1 shows cutting edge, the SL3 boasts all of the precision alongside premium components to be a bit of a technological marvel.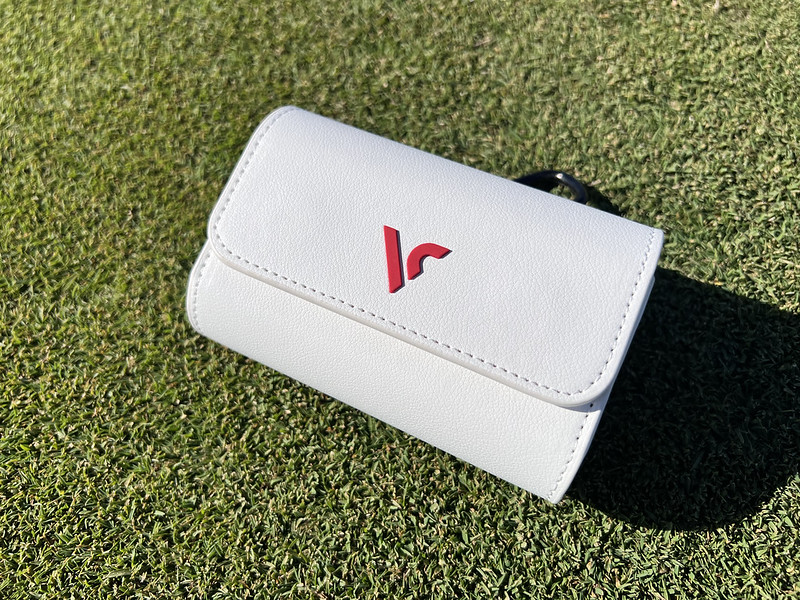 In hand the SL3 is unlike anything I have used before, every single material and application stands out. From the premium leather around the body to the high quality polished metal used to comprise both the optical sides of the device, it is eye opening. With such materials it also manages to avoid being heavy and cumbersome, and the profile is not at all oversized working well for everyone of different hand sizes I had give it a go. Sure, there is no magnet to attach to the cart, and that likely keeps the weight down given the GPS application internally already, but with the quality here I'm not sure I would want to stick it to a post in a travelling cart and hope it doesn't fall.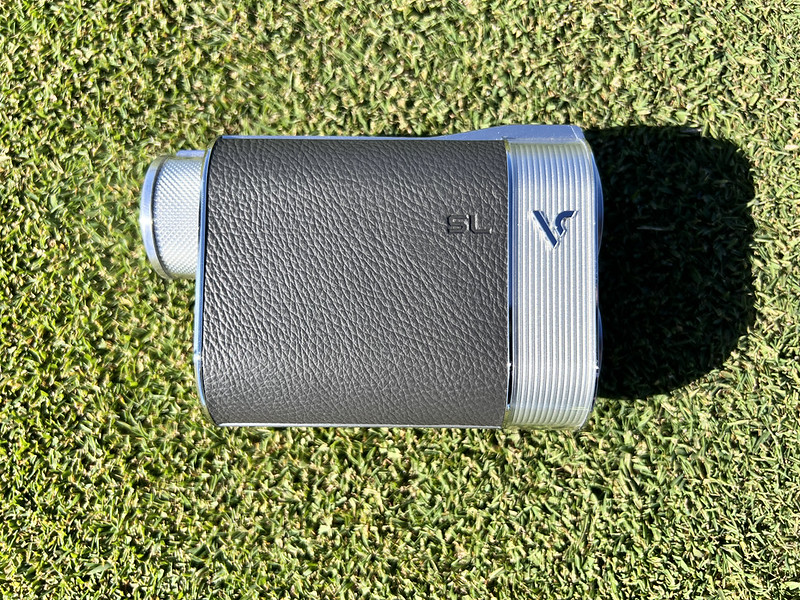 The thing here is, the SL3 checks every single other box in what makes a rangefinder exceptional. The optics like the TL1 I reviewed are superior to anything I have used. The 6x aspect may not be exciting to some, but the OLED display makes the visuals crystal clear while the decision to use a green and red combo display makes reading the different displayed information a breeze compared to all red or black models out there.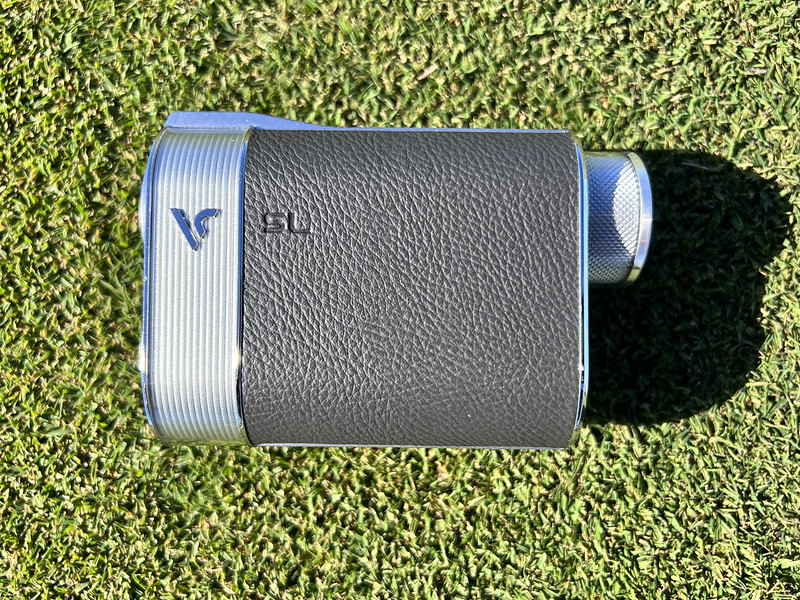 Unsurprisingly, the unit also shines when it comes to the internal programing and algorithms. The speed of the SL3 is one-tenth of a second and in VC's testing it was not only fastest, but more accurate than other popular brands as well. That accuracy is thanks to "PIN TRACER" technology which allows the unit to hit ALL parts of the flag/flagstick accurately with no dead-zones that even the other big brands suffer from. Better yet, its single press or scan modes worked in testing even with shakier players. On top of that, the "V-Algorithm" continues to let Voice Caddie units boast extreme accuracy in its slope calculations.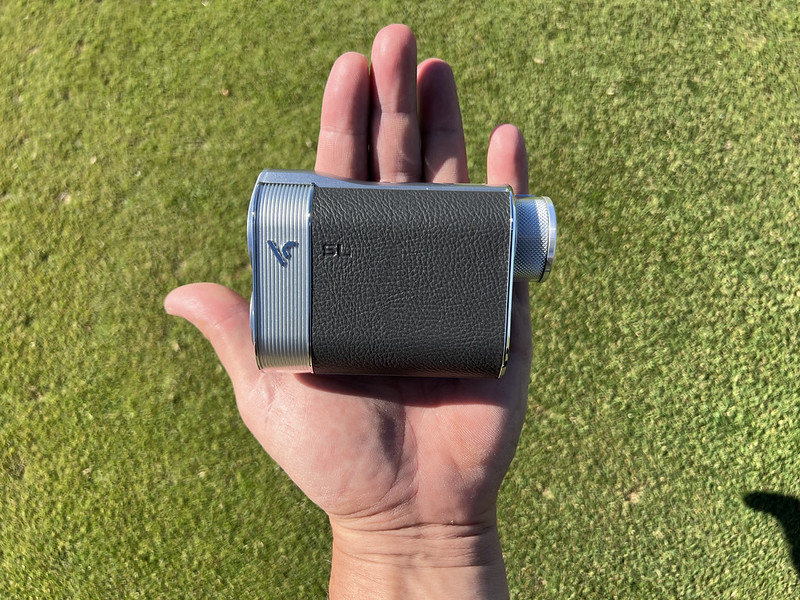 The biggest bell and whistle for the SL3 is the built in GPS touch screen. More than the screen though, the GPS application also aids the device in filtering out background noise (think, trees behind greens or on adjacent holes) to ensure even more pin locking accuracy. That GPS screen has historically had me pessimistic when it comes to looking at the SL units from afar, even as well as previous versions tested here on THP, we have also seen other bands half-effort the implementation of GPS into a rangefinder. This definitely isn't that.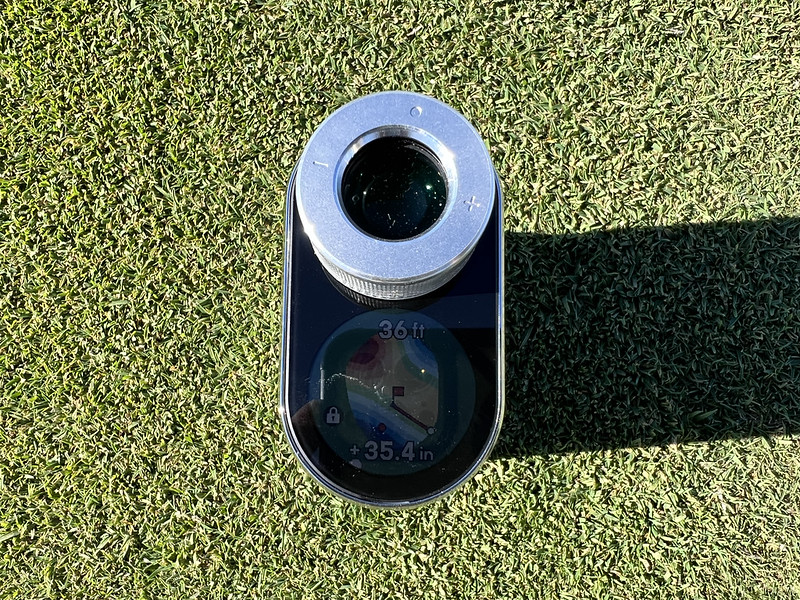 The unit uses "Smart Course View" on the round full color high definition GPS screen at the bottom rear of the SL3. Not only did it connect to satellites easily during testing, after you look at the guide it is intuitive in a way I didn't think possible for such a small screen. The GPS offers all sorts of features around the standard front, back, middle distances including a "flyby" button on the screen that will show you the orientation/flow of the golf hole that is useful on new courses.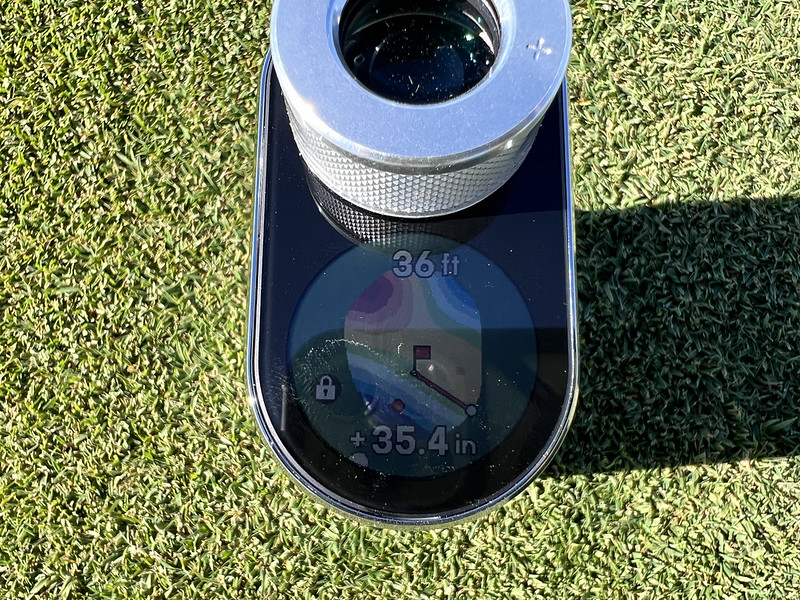 Additionally, you can upload into the SL3's settings your driver distance (internet golfer average or real average, your choice) and the GPS will display your landing area for that club on all holes. With multiple views available from pure GPS mode to the Smart Course View, the coolest aspect is still on the greens where "Smart Green View" displays a heat/elevation map for the putting surface that was shockingly accurate for me on two courses I have played hundreds of rounds at each and know inside-out. The screen also allows via two simple displayed buttons a quick and foolproof method to mark the pin and cup as you stand at each spot respectively. From there, the GPS orients the screen to what direction you are facing allowing you to get distance to cup as well as the change in elevation.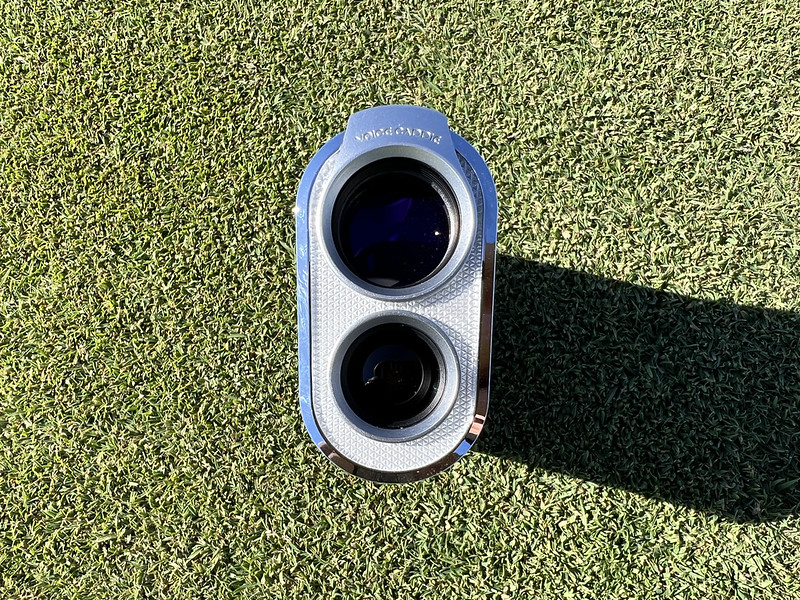 The SL3 is a rechargeable device this time around, and that makes sense to allow for updates to the GPS aspect of the device in the event that they are needed. According to Voice Caddie, you can get 25 hours of time when using it in GPS mode, or 45 hours in laser only. During my extended review period with it, using during my rounds and while I was coaching my high school teams in tournaments, I actually found this to be pretty spot on through three different full charge periods.
The Details
The SL3 is everything anyone could ask for in a premium rangefinder. This is the type of device which will please the technology nerds like me as well as the crowd who lean more bespoke in their tastes. Not only is Voice Caddie doing premium, but I also believe in my heart they are at the forefront of it when it comes to rangefinder and distance devices. The SL3 does also carry a premium price at $599.99, but that shouldn't surprise anyone for what is packed into this one. The SL3 rangefinder is available right now directly from Voice Caddie as well as retailers worldwide.