In the eyes of many, one of the best things any golfer can do for his or her game is to better know their distances. Traditionally in order to do this the only course of action has been either through laser rangefinders or standalone GPS units. However, as technology continues to evolve around us, the options we are presented with in all areas of life do as well, golf included. One such example is the company Voice Caddie and their voice GPS rangefinders. THP has put Voice Caddie's VC200 through its paces in the past, but this year they are releasing their newest version the VC300 and we were lucky enough to get one in for review.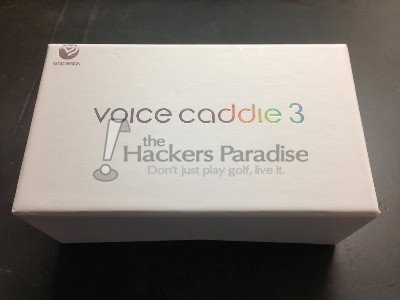 From Voice Caddie about the VC300:
Audio Distance Information by Voice, from the ball point to the center/front/back of the green
• Intuitive key operation
• Automatic course and hole recognition
• Unique swing tempo function for better swing rhythm (Golf Metronome system)
• Shot distance measurement
• Lightest and smallest among GPS Rangefinders
• Choice of 8 different spoken languages (English, Spanish, German, Italian, French, Japanese,
Chinese, Korean, Swedish)
• 30,000 courses preloaded & 40,000 + courses available worldwide
• Clipping it onto a visor or belt (Hands free operation)
• Volume control
• Rechargeable battery provides 8 hours of continuous use
• Sleek, ultra-light golf GPS: 1 oz, ultra-small: 1.8″x 1.5″
• No downloading fees, no annual fees
• No hidden cost
• It comes in two colors, black and white
• Package includes: USB cable, Quick manual, ball marker / Power adapter, Cigar Jack as optional
Initial Thoughts:
Voice automation is all around us today, and as the technology improves so too do the various applications. In recent years we have seen this begin to take hold in the golf industry. Simplified and streamlined GPS distances in a small package with very little user activity required? Now that is interesting.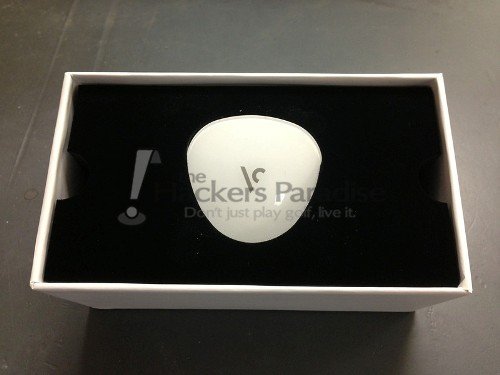 Upon receiving the Voice Caddie VC300 for review there were a lot of questions that I had rolling around in my head as far as just how in the heck this could work. How does the VC300 just know what course and hole you are on? How it is possible that you really don't have to do any extensive user setup? Just how in the heck can a GPS where you cannot see a screen give you accurate numbers? All questions that would come into the mind of practically any potential user and the only way to answer would be to put the VC300 through its paces on the course.
Setup/Ease-of-use:
Voice Caddie stresses being intuitive, streamlined, and simple with their entire line of products and right out of the box it becomes evident the VC300 is no different. The package contents are the Voice Caddie VC300, magnetic ball marker, and the USB charging cable.  Initial setup is actually no more detailed than checking the site to see if your course is listed among the 30,000 preloaded (and if it is not you can add from 40,000 others through a free PC program) and plugging the unit in so that it can receive a full charge. Once the unit is charged it is ready to go. Upon arriving to the course you simply press the power button, clip it on your hat or belt, and the unit does the rest.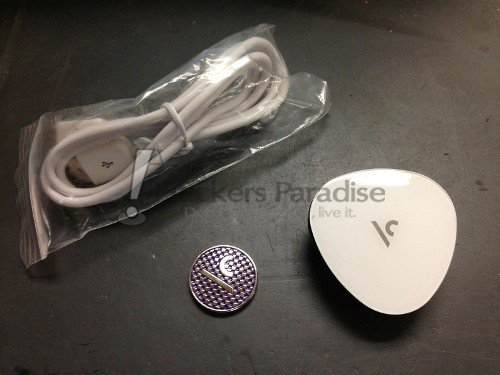 The VC300 utilizes a voice tone that announces automatically the hole the user is on and what par is upon reaching each teebox. Although some may be concerned about the automated voice disturbing others, even when turned up all the way the voice is not loud or distracting. In fact, it would be surprising if anyone a more than ten feet away could even notice it. Off of the teebox the unit only speaks when the user interacts to get the distances that they want into the green by swiping a finger across the unit one of two directions (front or back distances) or clicking (distance to the center).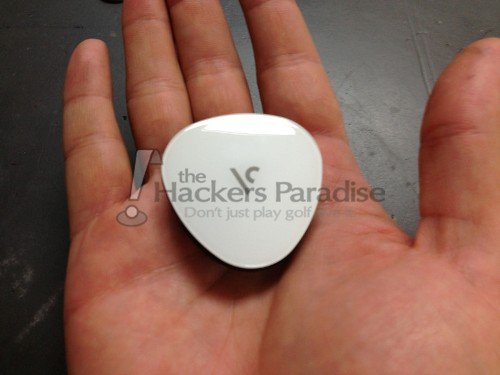 In terms of battery life, Voice Caddie claims that the battery will last 8 hours of on course time, something I found to be completely accurate. During review the device lasted two four-hour rounds as well as four two-hour rounds on full charges. A handy feature pertaining to the battery life is that when you power on/off the device or when it begins to get low you are notified aloud.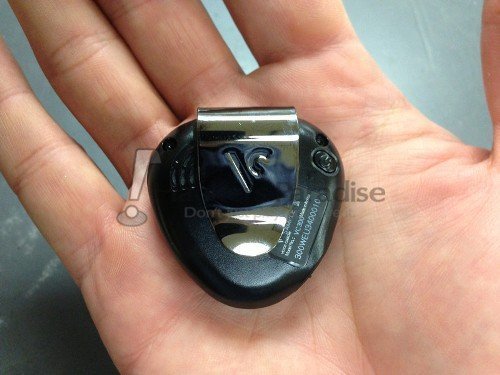 Voice Caddie achieved what they set out to do, as the VC300 was incredibly easy to use right out of the box with no real opportunities for confusion. Additionally, the speaker setup maintains balance of allowing the user to clearly hear the device at all times while not being so loud that it could serve as a distraction to others. One would be hard pressed to find ways to improve the VC300 as far as ease of use is concerned.  
Accuracy:
Easy to use is nice, but in any GPS unit accuracy is clearly what matters the most. In order to put the VC300 to the test, the distances it gave were compared both to a laser rangefinder as well as a standalone traditional golf GPS unit. In terms of accuracy, time and time again the numbers when compared were very impressive with at most a 1 yard difference for the courses that were played. It is also worth mentioning that the unit will only switch holes upon arriving at the next teebox, so in the case of the golfer who likes to play holes from different fairways, you do not have to worry about faltering accuracy by possibly getting distances to an incorrect green.
Additional Features:
Interestingly enough, outside of the main GPS feature, Voice Caddie has also added in a distance tracking as well as a swing tempo function. Shot distance can be measured from the tee with a click before the shot (voice prompt will be given that it is recording and then and additional click where the ball came to rest will result in the VC300 giving you your total distance). Swing tempo may be the surprise of the device for me, as it is simple and effective for someone who battles tempo issues. After entering the mode you have the choice of a single action (one time) or a continuous action (repeats nonstop) for both the full swing count (1-2-3) and even a putting tempo (ready-1-2). This is undoubtedly a feature that could fly under the radar but should not; it is great on the range during practice time because it is just a simple and effective thing that so many golfers could benefit from.
Parting Thoughts:
It is amazing just how things in the golf industry even beyond the clubs themselves continue to evolve with such a feverish and innovative pace. The Voice Caddie VC300 is yet another example of this very thing, as the company has continued to evolve the technology that they believe in.  In the end that belief comes through as the VC300 is a very effective and innovative GPS that does everything that it claims while sticking to path of simplicity for users of all skill levels. 
The Voice Caddie VC300 comes in either white or black and has an MSRP of $169.00. More information on this and their full line of products can be found at www.voicecaddie.com.