Walk18 Golf Harness System Review
Golf, in my opinion it is all about the chase of the score as well as enjoying the trek through the middle of nature. While many out there are fine with taking motorized golf carts on their rounds or play a course that flat out necessitates it design wise, the believers in a "good walk" remain as devout and vocal as ever.
However, physical limitations are a real consideration for a great many who want to kick the golf cart to the curb, but their bodies just won't let them. While push/pull carts offer on opportunity to do just that, there are many, myself included, who just prefer to carry. So how do you significantly alleviate the stress of carrying a bag full of clubs while keeping the carry in the equation?
Enter Walk18 Golf and its outside the box golf harness system.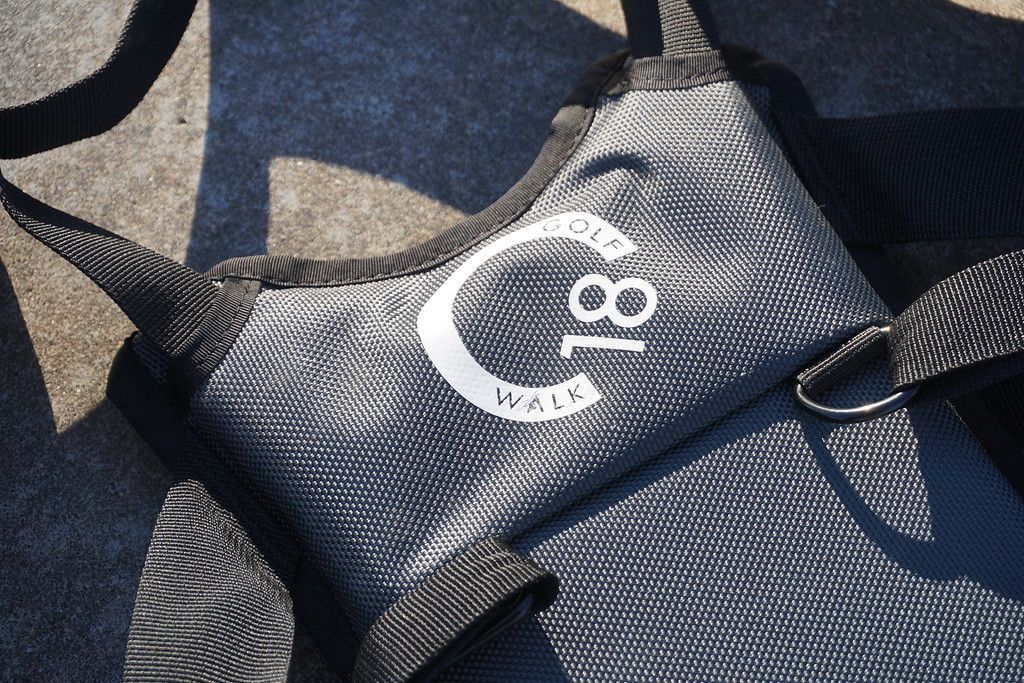 Quick Take
A clever design making use of tried and true weight distribution techniques all with the goal of allowing those who want to carry their clubs for a round but may not physically be able to because of the weight a chance to do just that. While it won't be something everyone can get their heads around given its outside the box look, the Walk18 does exactly what it claims.
The Name Tells the Game
The name says it all here, a product with the sole focus of making walking 18 holes of golf an option for more who want to do it but may have some type of physical limitation. The product itself was designed by the owner because he was ordered by doctors to increase exercise by doing something he loved, which for him was golf. After trying to walk 18 holes, it was clear his back just couldn't take it, and so the harness was invented. He believed in it so much, he has brought it to market under the Walk18 name.
Walk18 Harness
When one pictures the word "harness" what you are visualizing is pretty much what you get here with the Walk18. The goal with a device like this is to take the weight distribution off of your back and into the core/trunk which has the most strength and durability anyway. To do that, the solid backed harness piece is necessary as it distributes the weight into the waist harness, those who backpack will be familiar with this type of design. The buckle on the waist is also a Fidlock mechanism and as such a super strong magnetic attachment. There are two sizes available in the standard harness (M and L) which weigh in at 2.9 lbs, additionally according to the owner, they have a version specifically for Tour staff bags, something I find very cool.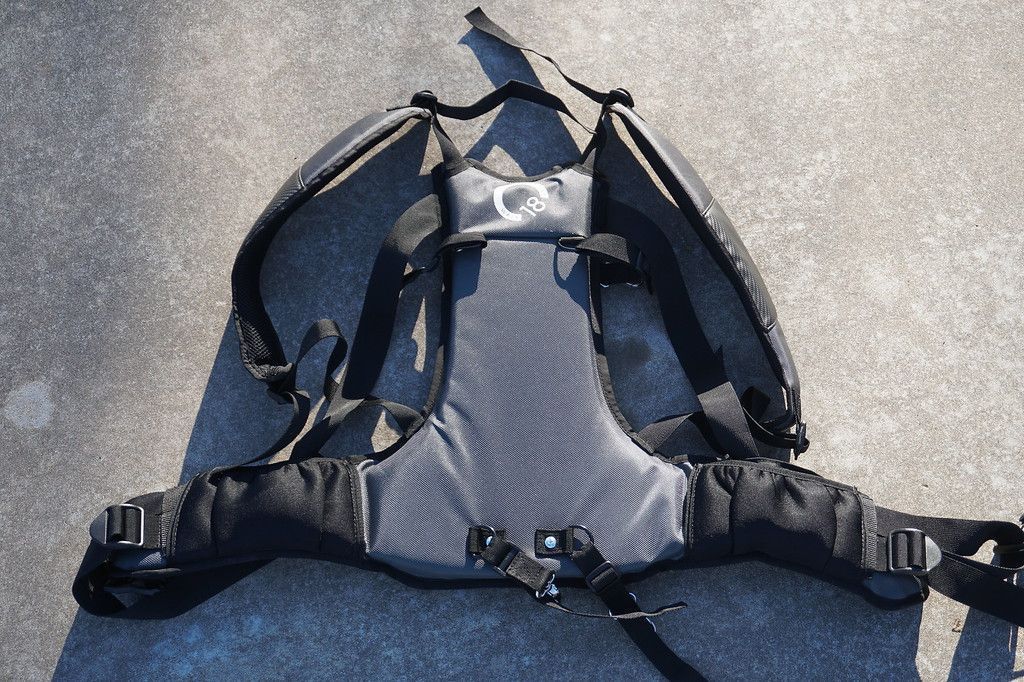 Installation was a curiosity of mine entering the review because as a high school golf coach who walks holes daily, I'm very particular about how my bag is balanced and adjusted. With the Walk18 the installation onto the bag was much more streamlined than I expected as I used it on three different golf bags during the review and each time the different installation videos on the website made it straightforward (really does install to practically every bag design out there). The only area of install I found tedious is the same as with any new carry setup I get, adjusting the strap length if having to do it solo, it's a lot of on and off to get it right, the Walk18 is the same, though maybe slightly more time consuming only because of the devices overall size as well as rigidity and not being accustomed to that.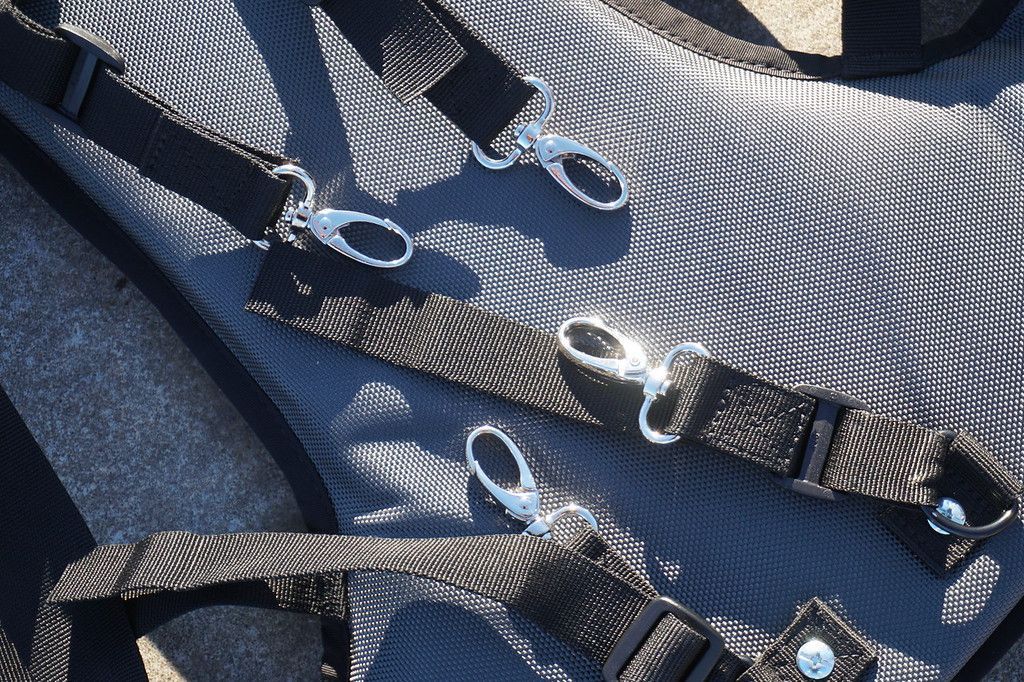 Bottom line, after 8 full rounds walking with the Walk18 harness I can say it does what it claims. As mentioned, I used it on three different golf bags and every single time the weight re-distribution from standard carrying setups was noticed. Some on our forum voiced concerns of the weight of the harness as well as the on/off time compared to a standard setup, but both were non-issues. Does it take some getting used to with the Fidlock buckle? Sure, but within a few holes it was second nature. As to the weight, yes, its heavier than the stock strap systems but you do not notice it because it's distributed to the hips/core just like the weight of the bag itself.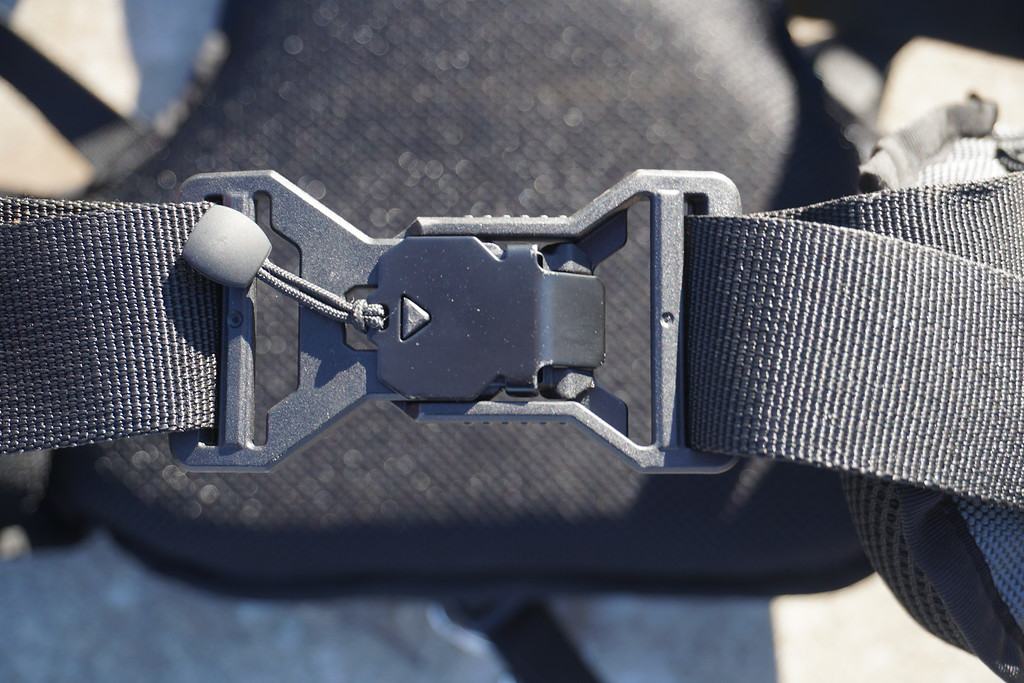 The strap and padding setups are overall quite comfortable. It's ample through the shoulders and the front portion also keeps a nice width to them. One thing I can't touch on at the time of this review, but wish I could, is how the solid back harness will perform with those who tend to live on the side of heavy perspiration. Because it is winter here, my rounds were in low temps and it was a non-issue. That said, I am curious about it, because though the material is ventilated heavily with the same material design as a lot of backpacks out there, it is still a solid piece across the back. I will say, this is my first foray with Fidlock and that buckle system is pretty incredible.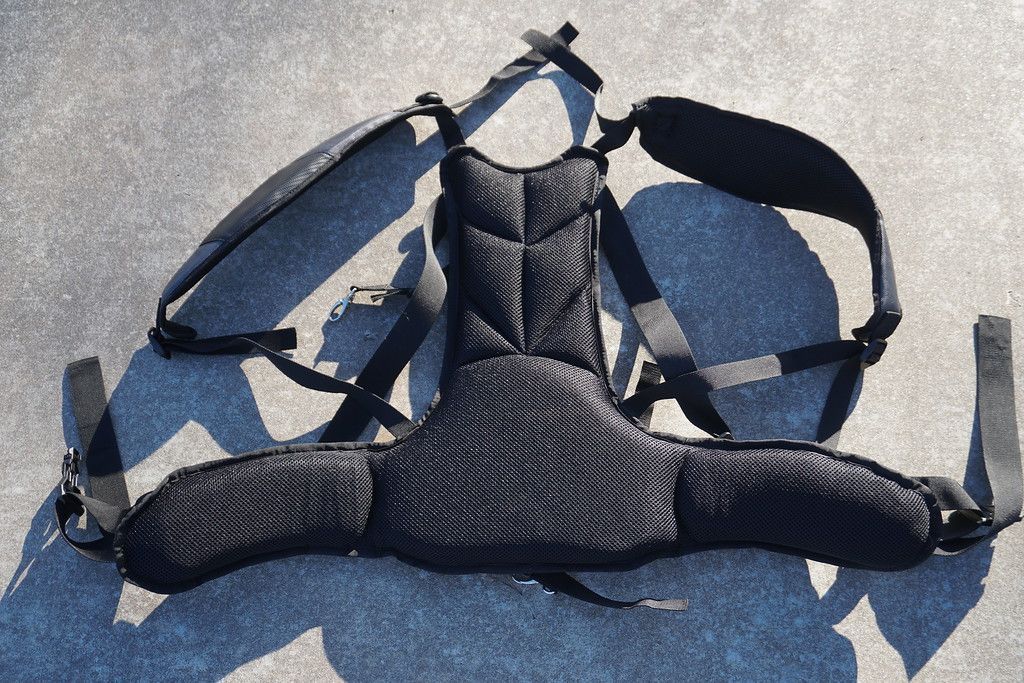 You can indeed use the Walk18 while riding on a cart as well, it's a little strange looking at first because of the size and rigidity of the harness, but it works just fine. I will say, as someone who loads and unloads their golf bag through the rear glass of my Tahoe, it did take a little angular manipulation a couple of times.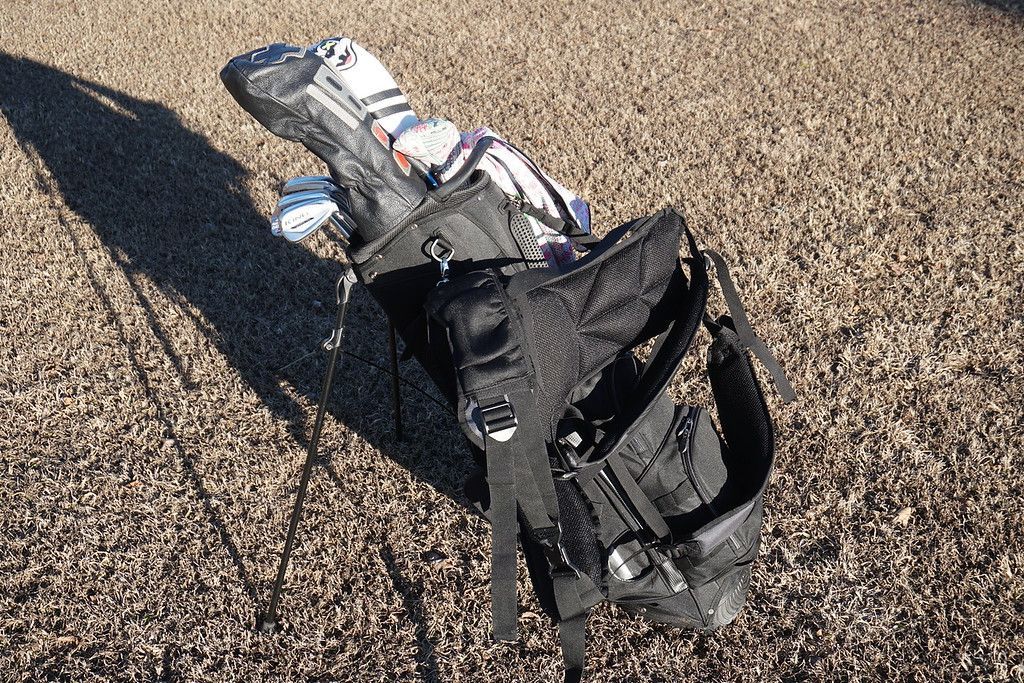 Bottom line, does it work? Yes. I believe the Walk18 does exactly what it claims and does so quite well. Is it better than a pushcart? Yes, if your desire is to carry, otherwise that will be individual preference. The other hurdle for it to overcome is likely the price, at $179.99 it is as much as several new bags, some with some pretty comfortable strap mechanisms. This will absolutely be more effective to most than those straps, but the price still makes it a discussion that will have to be had on an individual basis.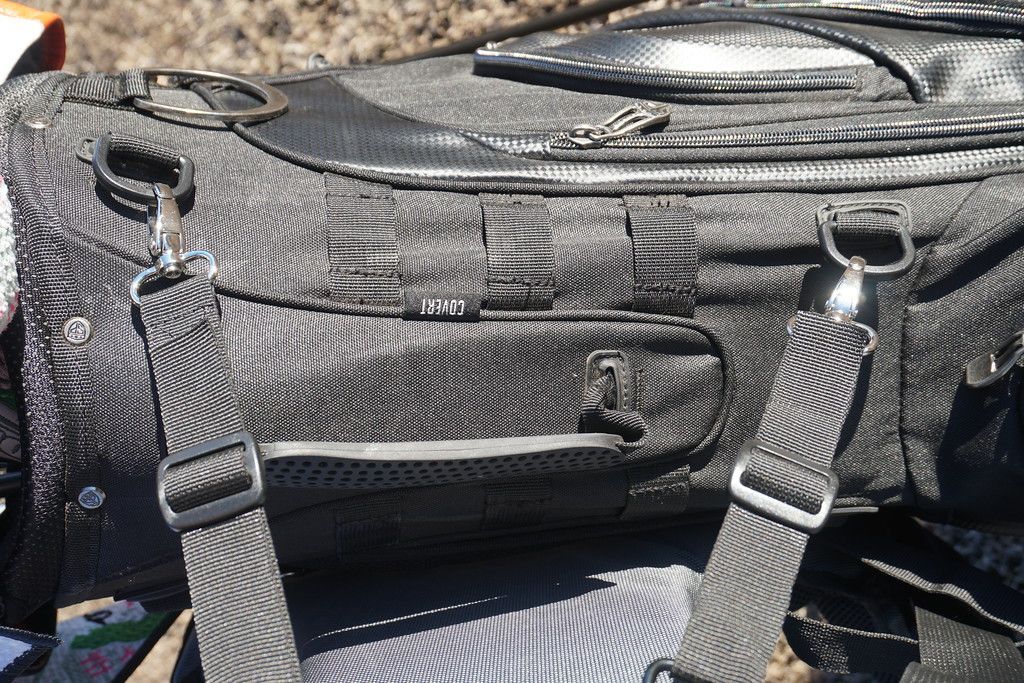 Personally, I always love outside the box ideas and I know that THP'ers do as well. This is just that, but its outside the box that works for what its intended. I look forward to seeing just how the company gets on with the Walk18.
The Details
Availability: Now – www.walk18golf.com
Price: $179.99
Sizes: Medium and Large
Fits: Practically every stand bag design on the market.