THP has a full schedule of events setup for 2017 and in case you missed it, the calendar can be found on the THP Forum. This year the Morgan Cup returns and with it, only one iconic question has to be asked.
Do You Want to be a Tour Player?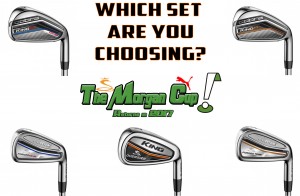 Format
The Morgan Cup is about taking THPers and making them tour players for a weekend of team golf. Two 8 man teams captained by Jose Miraflor and Mike Yagley from Cobra Golf will battle at out on two special golf courses and a weekend at FlyingTee to find out who will be champions!
Swag & Prizes
Each participant will receive a brand new set of Cobra Irons (of their choice)
Scripted Apparel for both rounds of golf
Golf Bags featuring your sponsors logo and THP
PUMA Hats and Shoes for the tournament
Accessories
And much more
Signing Up
Signup is as easy as sending in an email and taking your shot at all of the glory of being a THP Champion and having your name in the THP Events Hall of Fame.
Head over to the THP Forum for all of the details on how to sign up for this special event.