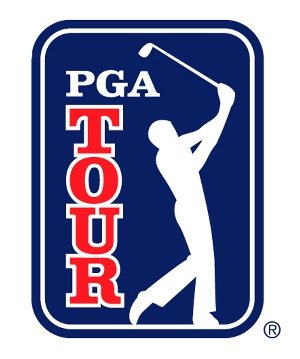 2014 was, without a doubt, the year of the youngster.  Rory dominated across the board and on multiple continents.  Rickie Fowler contended at every major championship.  Jordan Spieth even showed glimpses of greatness at times.  And even on the LPGA Tour 17-year old Lydia Ko picked up three victories, including the Tour Championship.  Meanwhile, veterans like Tiger and Phil posted underwhelming results and walked away winless on the year.  No doubt the return of Tiger at this week's Hero World Challenge will bring with it more media attention and controversy than a Kardashian wedding.  However, his potential to continue to win is still very much up in the air. If 2014 was any indication of things to come then we might see a lot more Orange and Neon than Victory Red on Sunday afternoons.
It really goes without saying that 2014 was the "Rory Show".  McIlroy played in 17 PGA events in 2014, making every cut while finishing in the top-10 in twelve of those events.  He picked up three consecutive victories, two of which were major championships (The Open Championship and PGA Championship).  He also came in 2nd in the Tour Championship, 3rd in the FedEx Cup standings and claimed the top spot in the OWGR rankings.  And that was just on the PGA Tour.  He also dominated the field across the pond on the European Tour and won the Race to Dubai before even stepping foot on the course for the Final Series.  As we turn the corner in 2015 you'd be crazy to bet against Rory in any event, particularly a major tournament.  But with all his success can he really be placed in the same circle as Tiger and other PGA legends?  By comparison, Rory has picked up four major wins in his first five years as a pro.  Tiger won five majors in the same period and now sits just four shy of matching Jack Nicklaus all-time major record.  That statistic alone easily places Rory amongst golf's elite and he's still got a lot of great golf ahead of him.  The one thing he has yet to do in his career, however, is slip on the green jacket.  With his best ever finish at The Masters in 2014 (T-8) you can bet that all eyes will be on Rory in April and throughout 2015.
To every yin there must be a yang, and so it is with some of the great rivalries throughout the history of the Tour.  Jones and Hagen.  Snead and Hogan.  Palmer and Nicklaus.  Tiger and Phil.  Adam Scott and the belly-putter ban.  In 2014 we witnessed the birth of a new rivalry – Rory and Rickie.  While Rickie has only one win on Tour since he turned pro, 2014 was by far his most successful to date.  He finished in the top-5 in all four major championships and posted ten top-10 finishes throughout the year, landing him at #8 on the tour earnings list and #9 on the OWGR rankings.  Undoubtedly his new partnership with coach Butch Harmon was the spark he needed to jumpstart his recent success and it looks as if Rickie isn't letting off the gas.  He started off the 2014-15 wrap-around season with a T-3 finish at the WGC-HSBC Championship.  Unfortunately, Rory won't be in the field at the Hero World Challenge this week so the rivalry will have to take a back seat to the media that will surround Tiger's return.  Nevertheless, Rickie has already signed on to meet McIlroy on his home turf in the Irish Open in May 2015, an event that Rickie has never played in previously.  Rory vs. Rickie will be a major talking point throughout 2015 as this newly formed rivalry continues to unfold and it should provide no shortage of excitement for fans.
While Rory and Rickie garnered their fair share of the spotlight in 2014 another young star began to blossom in front of our eyes.  Jordan Spieth showed flashes of some great golf in 2014, namely at The Masters where he finished tied for 2nd place behind Bubba Watson.  He also posted eight top-10 finishes in 2014 and currently sits in the number 11 spot on the OWGR rankings.  In only his second year on the PGA Tour, Spieth flirted with victory at several top Tour events, namely at this years' Players Championship and the BMW Championship where he finished T-4 and T-8, respectively.  And while much of the country took a break this past weekend to enjoy family, friends, football and copious amounts of turkey and fixings, Spieth went down under and recorded a career best and course record 63 on Sunday at the Emirates Australian Open.  That score on Sunday was more than sufficient to help him pick up his second Tour win of his young career.  Expect Spieth to take a back seat to Rory and Rickie in 2015, but his presence will no doubt be felt and we could see the young Texan contend once again in a major championship.
Of course we can't completely sideline the "old guys".  Tour vets like Matt Kuchar and Jim Furyk continued to show signs of greatness in 2014.  As did Bubba Watson, who has proved for a second time that he looks good in a green jacket.  In fact, Bubba kicked off the wrap-around schedule with a solid win at the WGC-HSBC Championship, his first win outside of the US.  Despite his knack to hit some remarkable shots and crazy long drives, Bubba has remained healthy and is as passionate in his game as ever before.  As the Hero World Challenge comes into focus this week we'll get a glimpse into how these giants of the game, namely Tiger, will look in 2015.  Last year he and Zach Johnson went down to the wire, although ZJ eventually walked away with the win.  Regardless, that and all of Tiger's injury-laden 2014 are in the rearview mirror now and he is clearly looking down the road.  Although Tiger is still very much a namesake on Tour it's going to be difficult to place a lot of bets on him in the coming year simply because the odds are stacked against him.  In the last five years Tiger recorded the lowest earnings of his career.  He hasn't won a major since 2008 and has only recorded eight wins on Tour since 2009.  To put that in perspective, Tiger has won eight or more tournaments in a calendar year on three different occasions throughout his career.  That said, Tiger has a new coach, new equipment and looks to be in the best physical condition of his career while coming off rehab from back surgery.  2015 will be a better year for Tiger simply because it can't get much worse.  Just don't hold your breathe if you think Tiger will be slipping on another green jacket or hoisting the Wannamaker trophy in 2015.