It's the launch of our new forum and we want to celebrate, so welcome to Paradise Week! Every day this week we will have a new contest right in the THP Forum and throughout the week, we will have some fun and special announcements coming. For those that have been on the last few days, you have probably noticed more features, more speed and more fun than ever before. Welcome to Paradise Week!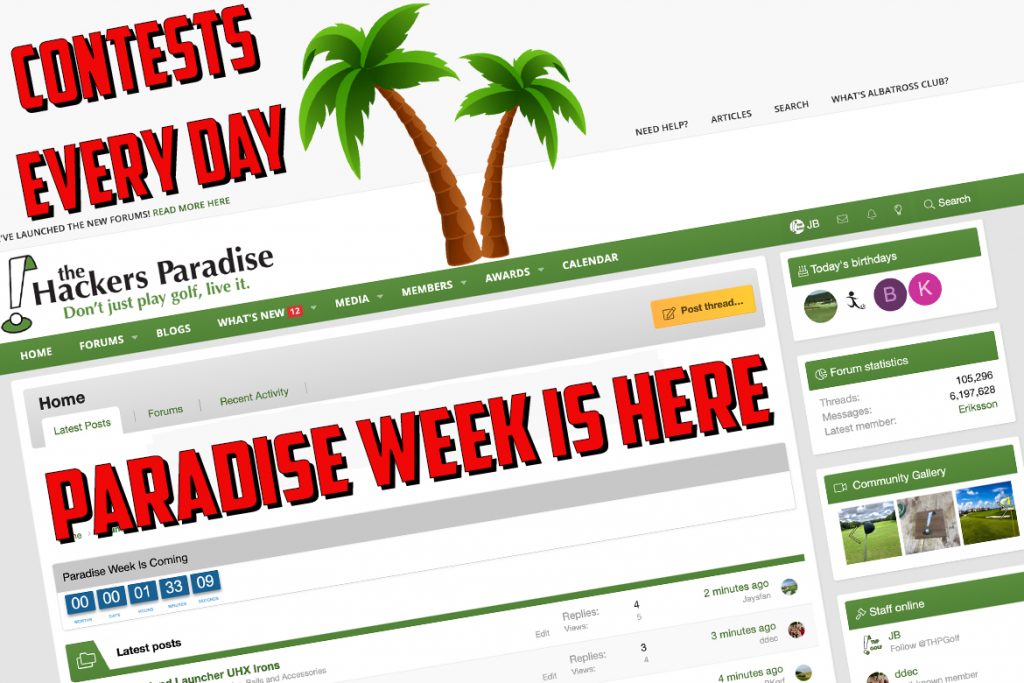 Day 1 was yesterday and with that we kicked off the contest by giving away a new putter. Day 2 is today and we are giving away a brand new Mizuno ST190 fairway wood. Check back every day of the week for more fun, including drivers, bags and a whole lot more.
It's a celebration of the most feature rich online golf community out there, so come join the fun with thousands of others every day and check out Paradise Week on the THP Forum.