What Is Club Clash
Since its inception, THP has strived to be the most innovative media outlet in the world of golf. Starting with a consumer-centric demo day in 2010 that evolved into an event that was live-broadcast to the world, we've constantly strived to bring consumers closer to the industry and improve how we share information on the latest golf equipment.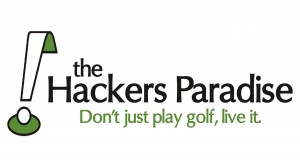 While we've written a massive number of reviews and held more events than any other golf website, we know that this community is filled with knowledgable golfers of all skill levels. We also know that dictating what club is right for them is a fool's errand. Instead, we want golfers to see, in person in a variety of ways, what really is the best for them and then share that so golfers of similar skill levels across the world can learn from it.
And with that Club Clash was born. No simulators and closed door meetings. Club Clash is golf testing outside on both the range and course. It's done for the people, by the people.
The NEW GOLD STANDARD of club testing will be done for golfers all over the world by this great THP Community and this thread will serve as a place for them to post their live updates.
24 Regular Golfers
4 Different Handicap Groups
5+ Hours on the Range with Launch Monitors
54 Holes at Hammock Beach Golf Resort
Launch Monitor on Course Testing
The link below will be filled with launch monitor data from all handicap groups.
On course testing with all handicaps through multiple rounds.
Product Pictures and descriptions.
Long hand thoughts on performance, forgiveness and subjective categories.
Screen Shots of Driver Cards & Launch Monitor Information
Live, as it happens, you can follow along as 24 regular golfers test out every new driver on the market over the next 72 hours. Click here to follow along and find out, which drivers in 2016 reign supreme.