A few months ago, a group of forum members got a chance to head to California and more specifically Callaway Golf HQ for a trip of a lifetime. During that visit, they learned about the new Chrome Soft line of golf balls and immediately put them into play. Since that time the reviews have been posted on the THP Forum and you can read all of those here.
The Chrome Soft hits retail today and we wanted to dive in a little deeper to not only the technology that makes them different, but also what golfers should expect to see on the golf course. We chatted with Jason Finley, Director of Brand and Product Management about the specs, the story and most importantly the expectations of performance.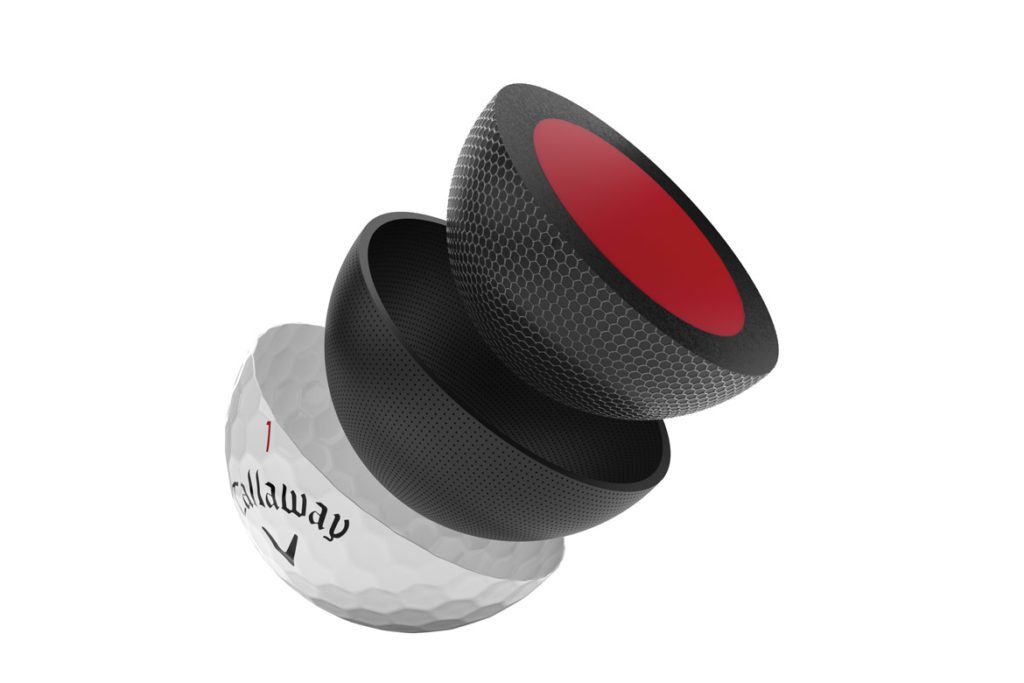 THP: Chrome Soft has been a huge success over the last few years for Callaway. 2020 is a fairly large change to the product, can you summarize some of the biggest differences people will see over the previous generation?
Jason Finley: What is so exciting with the new Chrome Soft in particular is that we have taken a product that golfers love and made everything about it better. We have taken all that everyone loves and improved upon it by making it longer, more consistent and higher quality. The big key to this that made it all possible is the investment we have made in our Chicopee ball plant. We would not be able to make the balls we are in 2020 without the improvements we have done in Chicopee.
THP: Both core and mantle have been redesigned, but for a lot of golfers, those changes are going to be seen rather than heard. What will they see from the new core and mantle while playing?
Jason Finley: The biggest key is that both balls will be faster but also each of the balls is designed to fit different types of golfers with more differentiation between our two balls than we have ever had. The different construction of having the mantle and core working together is what is going to drive not only the ball speed gains but also the total performance the two balls are providing.
THP: More spin around the green and less spin on full shots is the unicorn in some ways. Early testing by forum members says that Callaway has in fact nailed this. How different is it than previous offerings?
Jason Finley: This is all part of the optimization process that we are going through. Certain variables are so important to this – like the Larger inner core in the CS golf ball which is really helpful for that player type and the Dual Mantle working with the large single core in the CSX. It is also a part of our design philosophy for the Chrome Soft family of golf balls where we take more of an approach of stroked gain and how golfers who play each ball actually play the game and what they are looking for out of a golf ball.
THP: Recently a documentary aired on Callaway Golf and the Golf Channel talking bout the Chiopee plant. Learning about the investment being made over the last few years (yes years) has been staggering. How will this bring innovation and quality that is different than before?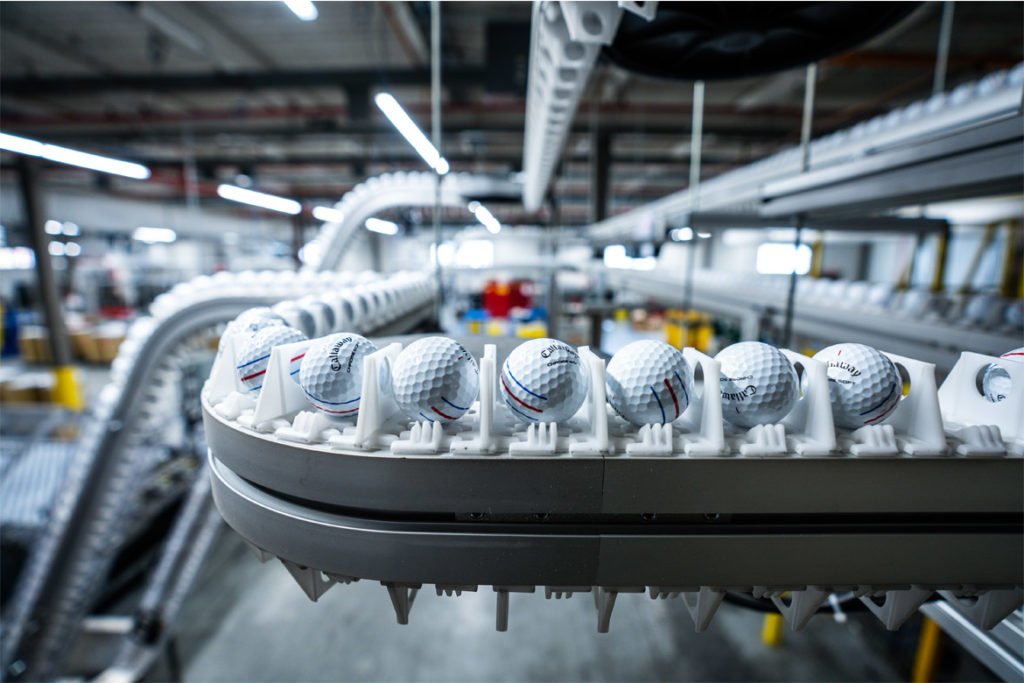 Jason Finley: As we talked about before, all of these changes are not only allowing us to make a ball we have never been able to make before, but also dramatically improves the quality and consistency we are able to deliver in our golf balls.
THP: Callaway offers a lot of golf balls. Who do you think the Chrome Soft is best for?
Jason Finley: The vast majority of those who are BUYING golf balls are going to benefit most from Chrome Soft. It is going to be longer all around the golf course and provide tremendous spin and control around the green. The Chrome Soft and its lower compression will also be a more forgiving golf ball which will help to be longer around the golf course as a result of losing less speed on mishits.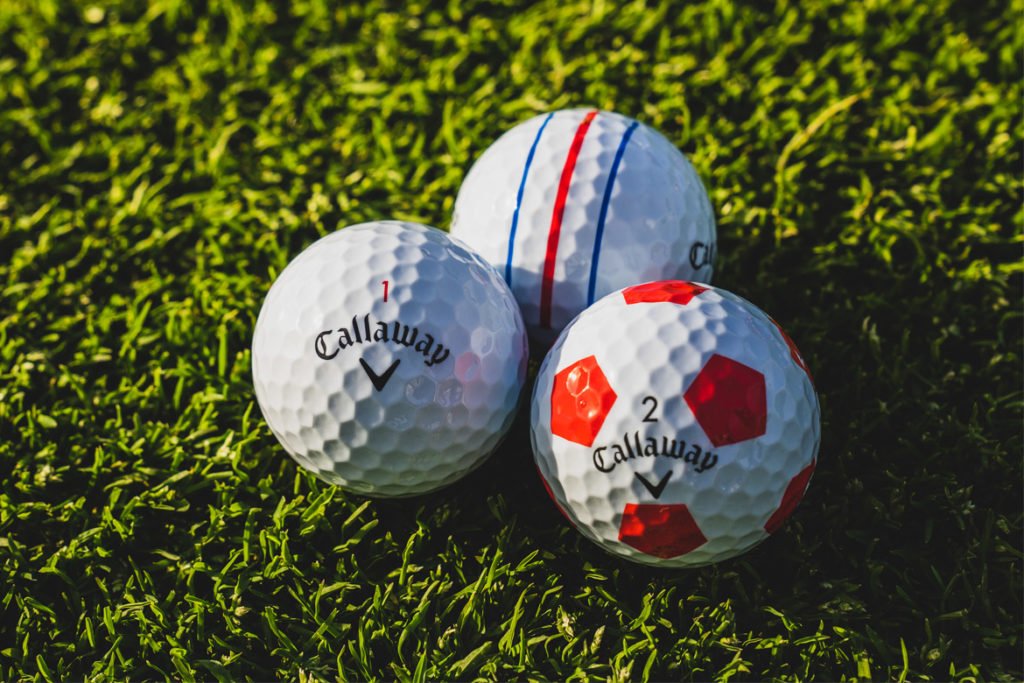 THP: Triple Track, Truvis, White. How many choices exist for our readers?
Jason Finley: Depending on the ball, there are a lot of choices and we think that is good for golfers. Leading the way is Triple Track which is rooted in the science of Hyper Acuity and how our eyes work. This is aimed for the player to look for help with improving alignment. Truvis provides a unique visual alignment option for players looking for better focus and visibility and also some unique color combinations.
The new Callaway Chrome Soft hits retail stores today. Pricing is $47.99 per dozen. Are you going to try them? Have you tried them? Drop a note in the comments below and let us know your thoughts.