Few would refute the resurgence that Wilson-Staff has been achieving over the last few years, from breaking the misconceptions as to the quality of clubs they are producing to the outside the box ideas like Driver vs. Driver, they have been all in on getting the right kind of attention for the brand. However, unlike other companies, W/S has not made the headway they have by simply going crazy with releases, rather, they have been calculated and collected.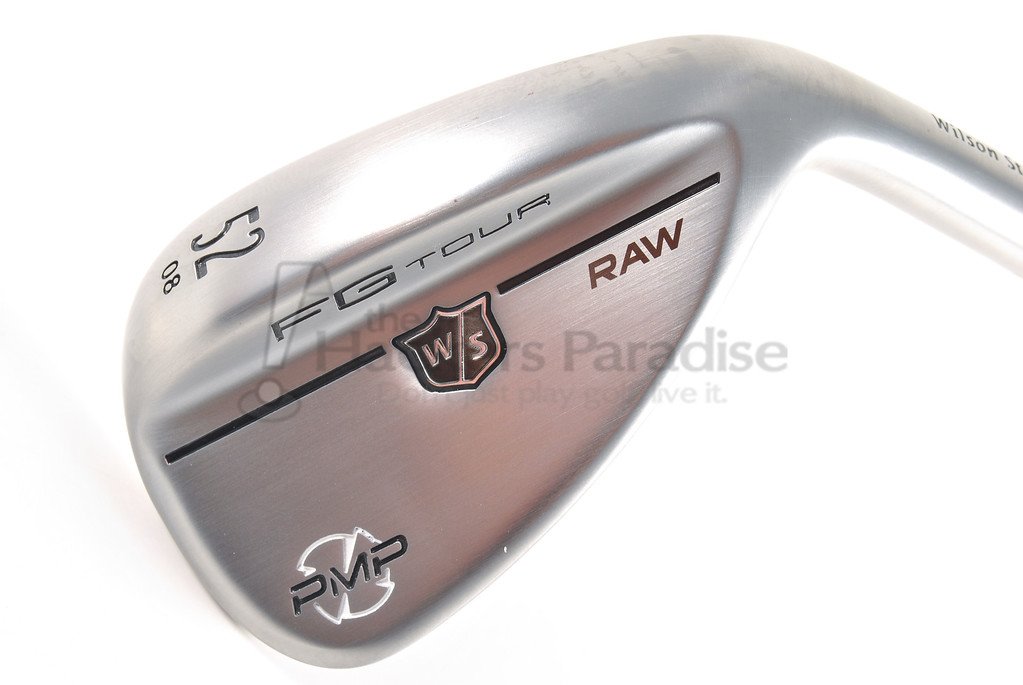 This year Wilson-Staff is adding a Raw finish into the already successful Tour PMP wedge lineup and THP was able to get the 52-08° in for a closer look.
Key Information from Wilson Staff:
Precision Milled Performance – Maximum volume HM grooves for spin on full shots, laser etched Micro Spin Lines for increased spin on partial shots on a perfectly flat milled face for consistency.
Performance Options – Traditional, Tour Grind, or Wide Sole Designs, plus three finish options – Tour Frosted, Oil Can, and Raw allow for a huge number of possible combinations with numerous loft and bounce variables and custom fitting.
KBS HI-REV 2.0 Shaft – Delivers a higher ball launch angle with increased spin for added stopping power, control, and accuracy.
Specifications:
Traditional Sole

Tour Grind Sole

Wide Sole

What's New for the Tour PMP in 2018:
As alluded to in the introduction to this review, Wilson-Staff has taken a different approach when it comes to their Tour PMP wedge line. Rather than trying to pump out a new wedge every year, they understand that wedges aren't necessarily their sales-wheelhouse so when you have a really solid wedge like the Tour PMP have proven to be over a couple of cycles now, you can keep them around at a much more attractive price-point while giving the people what they clamor for, previously the Oil Can finish and now the new Raw finish.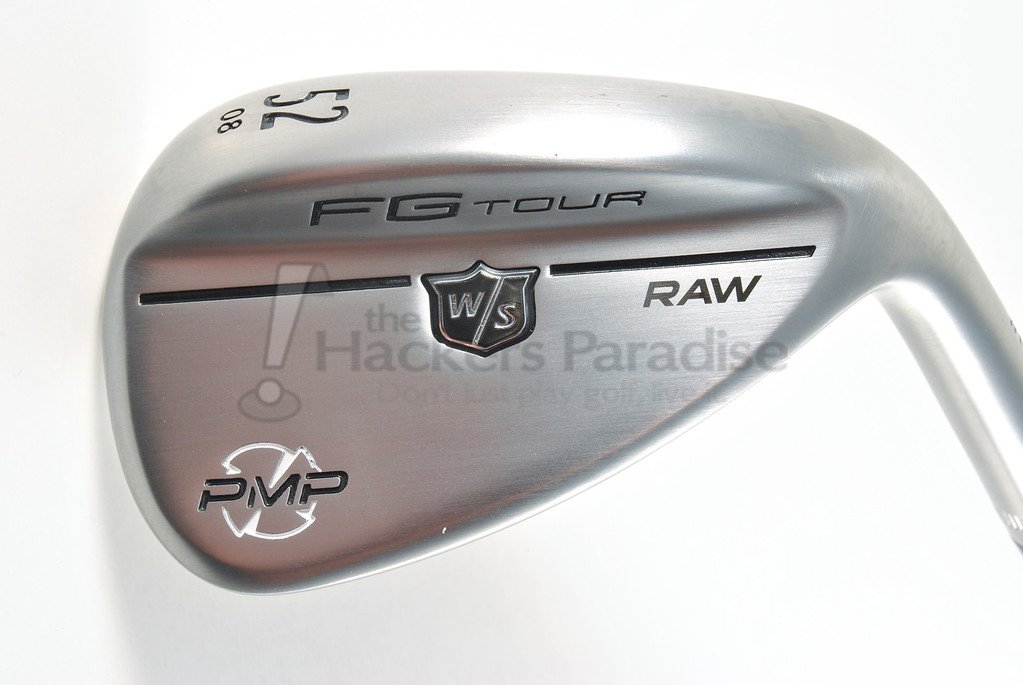 Why Raw though? For some, it's the fact that tour players prefer raw wedges, some may still believe the myth that they create more spin, but honestly, they're just really cool. The way that a raw finish patinas is as unique as the golfer who plays them, some go for the gusto as much as possible, while others keep them clean and let it develop slowly. In the end, it's another option that will draw eyes to a very good wedge at an affordable price point of $119.99. That said, it is worth noting that the new Raw finish is only available in five of the fifteen available loft/grind options, but, they're the lofts that will get the most play so it's a smart move by W/S.
In-Hand Thoughts:
Since their initial release, the Tour PMP wedges have been some of the best looking wedges out there. The wedges blend new-school and old together as the shape is very traditional, and the decision to place the Wilson-Staff shield logo front and center is perhaps the smartest move of the whole aesthetic design. Why you might ask? Because that shield is golf royalty and history, more than that even, it is an instant differentiator from Wilson-Staff and the shameful delusion that some have continued to decry of Wilson as being nothing more than big-box brand. Make no mistake, there is nothing low-end here, quality is the name of the game.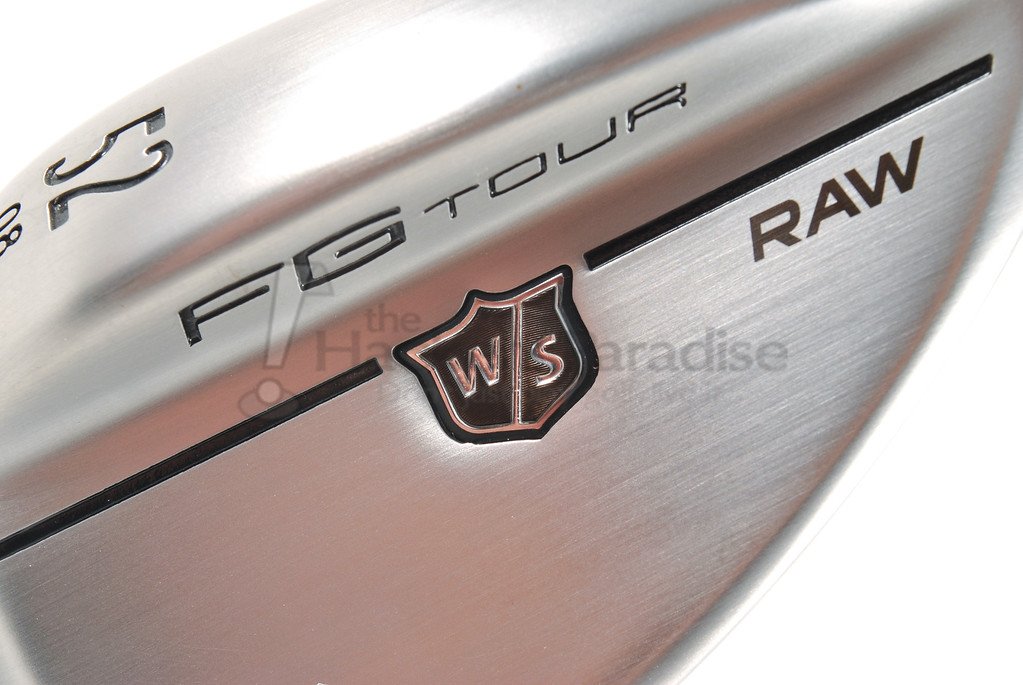 Beyond the shape, Wilson-Staff took a page out of some other brands and have begun to utilize laser etched "Micro Spin Lines" between the grooves that essentially pre-rough the face and ensure that all means of maximizing spin have been exhausted by Wilson. Combine that with a classy Frosted PVD, Oil Can PVD or the new Raw finish THP got in for this review, and you have a package that looks as good as anything else out there. The Raw finish in particular wore EXTREMELY well during the review, even in wet conditions it didn't rust all the way overnight, rather it grew patina over time that just gives a workhorse look.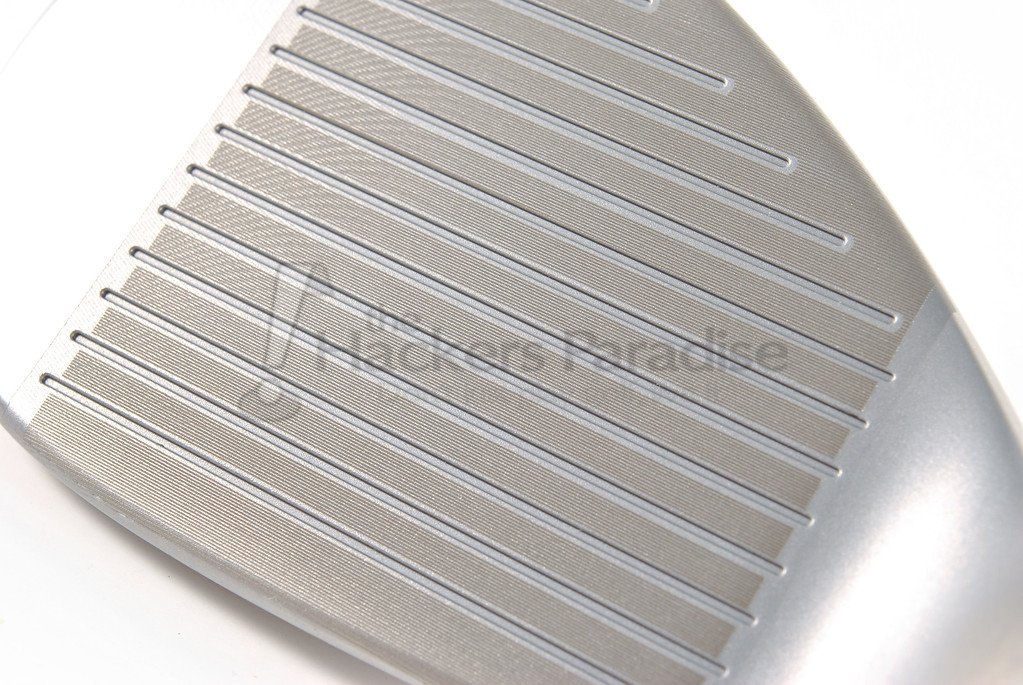 Performance:
The PMP Tour Raw wedge received was of the 52-8° Traditional sole design, as such though testing was done in a variety of settings and situations, this particular loft did not allow for a lot of face manipulation on touch shots, rather it was utilized in a much more straight forward manner. As far as that goes, the PMP Tour took everything that was thrown at it, in both partial swings and full, the data pulled from the Foresight GC2 put it right in the thick of things for overall RPM generation. In fact, it was tried next to three other recent releases in the 50-52° range and fell directly in the middle of them. When it comes to spin, the PMP Tour is not leaving anything behind due to affordability, this performs as well there as any other wedge on the market.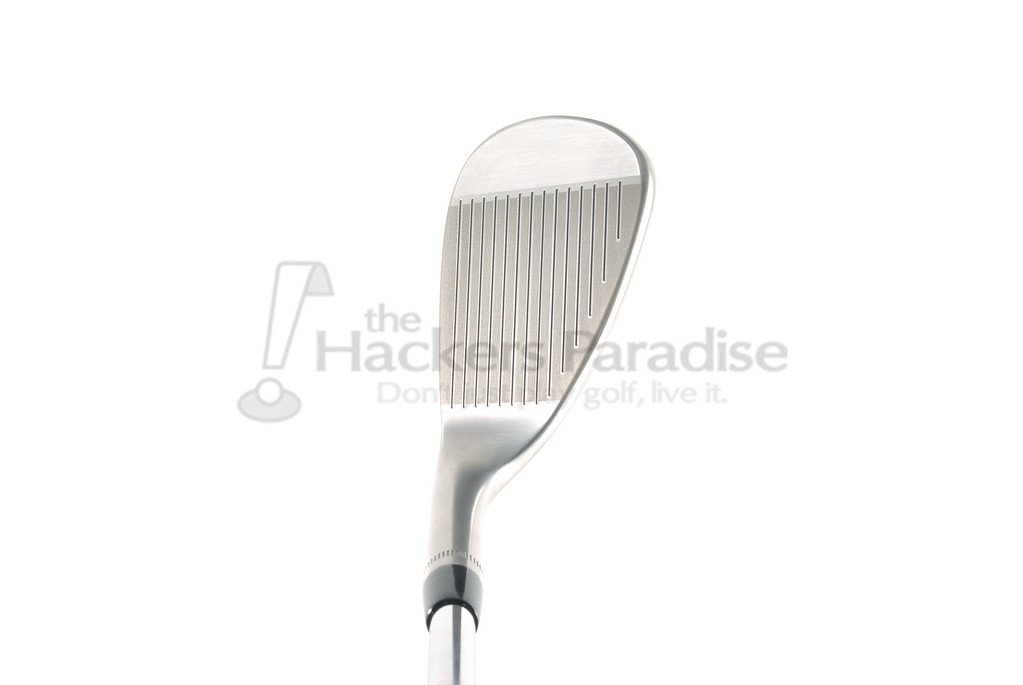 The rest of the story was that the feel/sound surprised everyone whose hand's it was put into.  The majority expected a certain harshness, what they got was a much more dense impact sound/feel that is at times addicting. More interestingly, the Tour PMP is one of the higher launching wedges that this reviewer has put into play, while no doubt some of that is CG design, the decision to utilize the KBS HI-REV 2.0 shaft certainly plays a role here. While it did launch higher, there was not any fear of ballooning in full swings, although this reviewer is a lower launch player by nature, so the added peak height was a welcome sight. Through the turf and on tight lies, the Traditional sole served admirably, it was what one would expect and the bounce is enough that diffing was not an issue even when getting a touch steep.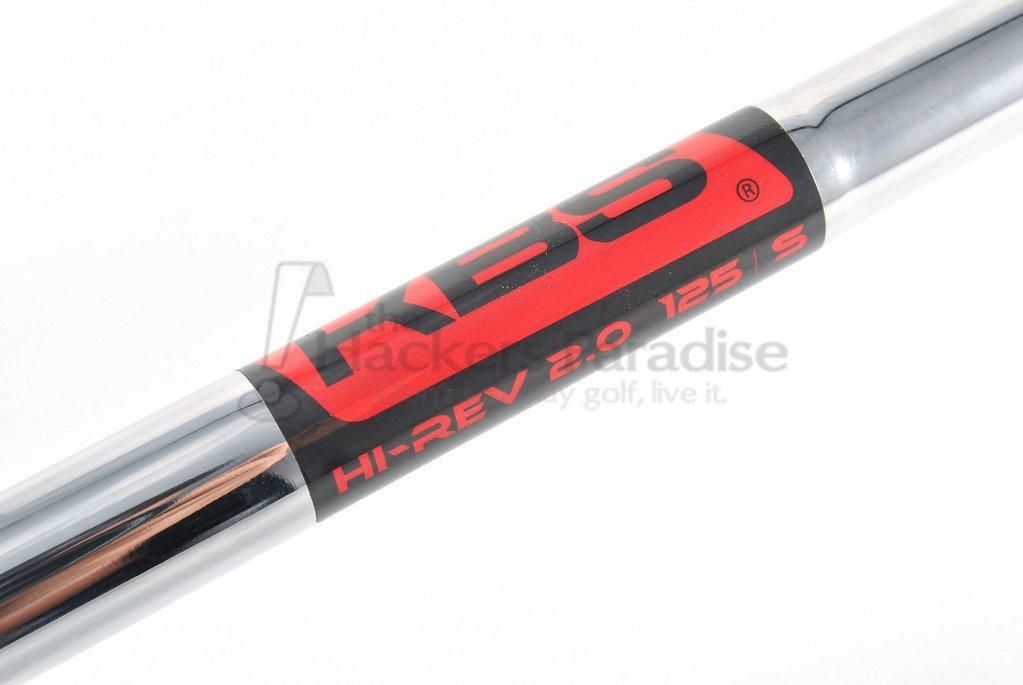 Although the new Raw finish was showcased specifically for this review, the finish really doesn't have any applicable performance attribute outside of reducing glare in the higher lofts for those who like to lay the face wide open. That said, OPTIONS are the name of the game here with Wilson Staff, and frankly that aspect is going a bit under the radar because of the finishes. There are fifteen different lofts here, including three different sole types, from 48° to 62° there is a ton of versatility for fine tuning a bag setup, add in the finish options (Oil Can and Raw only on five of those, for full disclosure) and W/S has produced a wedge offering as comprehensive as any other on the market.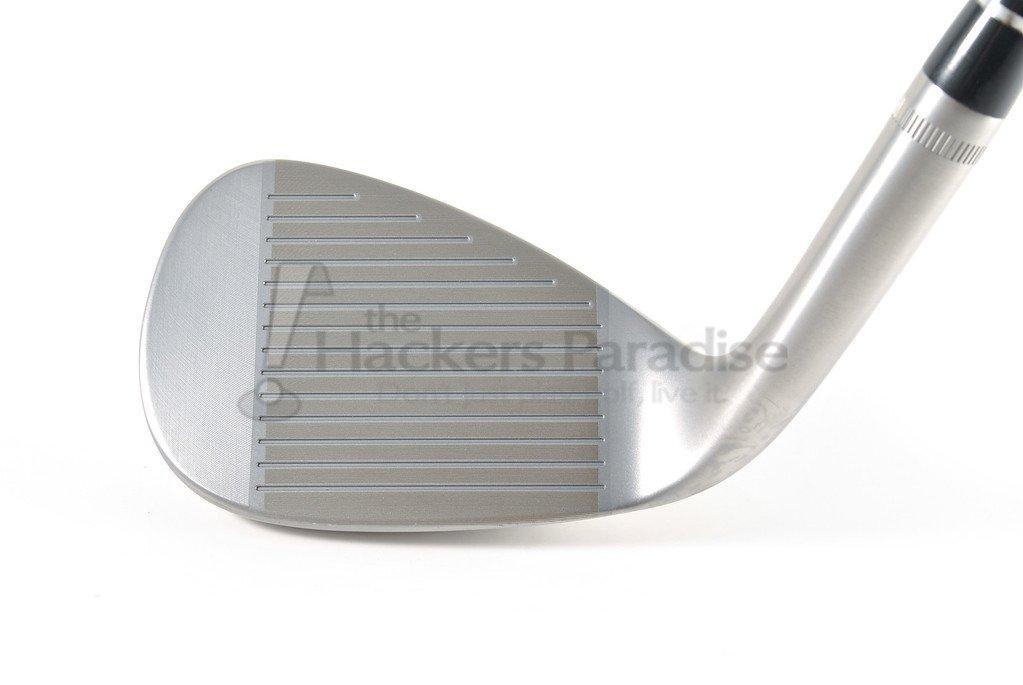 Parting Thoughts:
The bottom line is Wilson Staff might know they aren't going to become the top selling wedge in golf, but they have still managed to produce a vastly underappreciated option that looks good, feels good, and plays as well as anything else out there when the user has selected the proper lofts/soles for their game. Add into it all, they have two finishes that golfers clamor for in Raw and Oil Can at a price of $119.99 and then beyond that the classic Tour Frosted finish at a staggering $99.99 you have an option that checks a lot of boxes.
More information on the Tour PMP wedges and everything else that Wilson Staff is offering can be found at their website, www.Wilson.com.