A couple of years ago, Wilson Staff released the FG Tour V6 irons and you can read our review on them here. As the Travelers Championship approaches, a new limited edition V6 is hitting Wilson's online store. The FG Tour V6 Raw irons came about from the tour player acceptance of their PMP wedges and the overall popularity of the PMP Raw PVD wedge.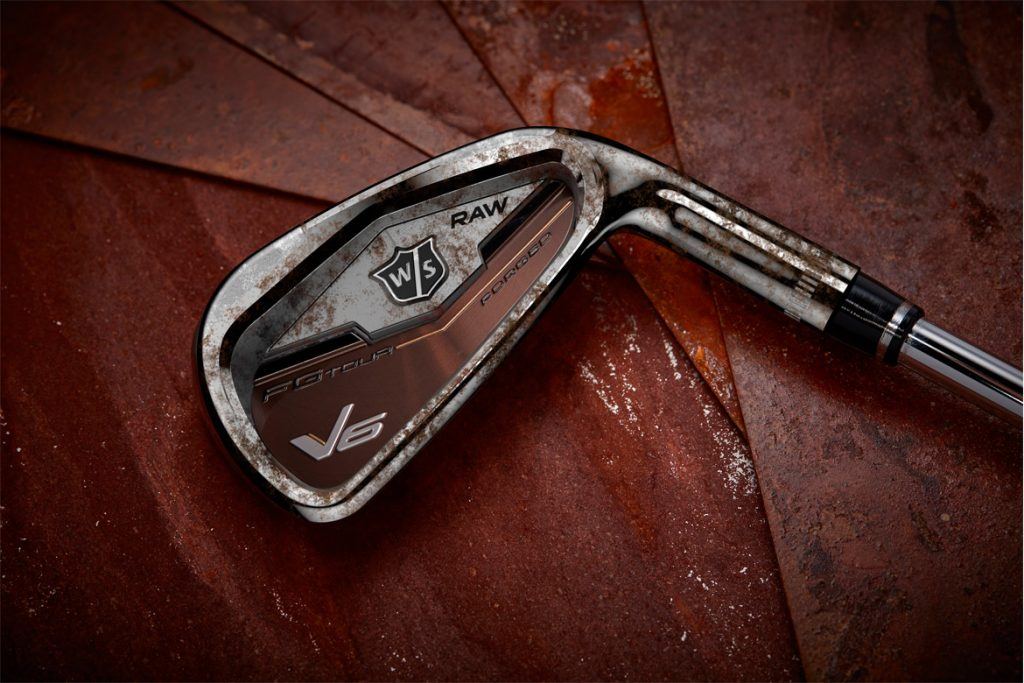 "I work closely with the Wilson R&D team and when they approached me about creating some RAW-finished irons, I was really intrigued. I have become very comfortable with my V6 irons and thought this new look would be an excellent addition to my bag on Tour", said Troy Merritt, who will immediately be putting these in play this week on the PGA Tour.
Raw as a finish is actually a lack of finish. Where chrome and other options can add an elegant appeal and the ability to keep rusting and degradation away, many purists swear by the rustic look in both aesthetics and the thought of a better feel. It has become increasingly popular at the highest level in wedges, where rust will also keep much of the glare away the same way a darker finish does.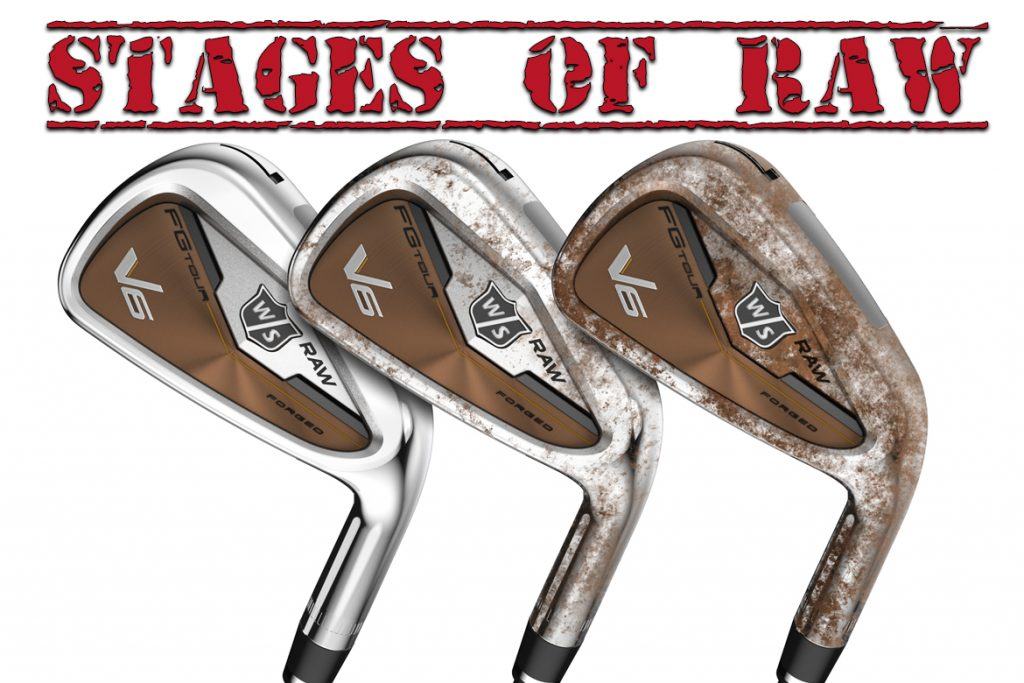 The same key technologies that made the original V6 such a solid performer are still here. The most noticeable being the Tungsten weighting, where 20 grams is split heel and toe in the long irons and centered on the mid irons, lower the center of gravity and provide optimal forgiveness across the iron set. A quick note to those that love the rusting that RAW brings, is that Tungsten will not rust like the rest of the set, but outside of that and the beautiful new copper badge, the set will develop over time as illustrated in the image above.
The Wilson V6 RAW is being released in very limited fashion with less than 100 sets being available for purchase. Every set will be custom built and that means a plethora of shaft choices for you to pick from. Each set will only be available on their website and can be found at www.wilson.com/golf with a starting price of $1099.
What do you think of this type of finish in irons? Join us in the THP forum right now and share your thoughts here.