It really is interesting how time changes perceptions. At one point, if you were to mention putters, Wilson Staff would have been at the top of the list not just for perception, but overall number of clubs in play as well. With one of the most iconic designs (8802) of all time, it's no wonder that they garnered such success and made such an impact.
Fast forward to 2022 and the discussion isn't quite the same. While the Wilson Staff Infinite lineup did have some very good success among THP'ers and was extremely competitive in price point, there was still something missing. A sensation of the company trying to show off their Chicago Roots with the naming conventions, but at the same time almost hoping it would stick. Well, today Wilson hopes to correct course on that, while seeking to dig in among a competitive putter segment by going all in on premium materials, refined designs, and a timeless, albeit understated, look aimed at standing out on merit rather than flash.
This is the Wilson Staff Model Collection of putters.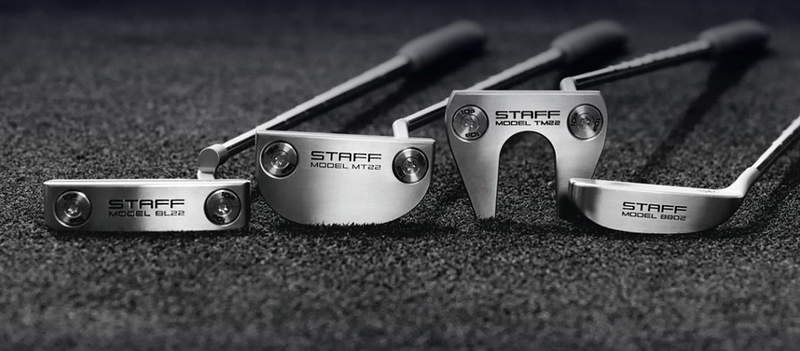 Wilson Staff Model Collection
Jumping right into this release and what has been revealed about them, it is very nice to see Wilson embracing both the standard brand name, as well as bolstering the Wilson Staff moniker at the same time. In recent years, there has been a bit of muddling in their message, but the Staff Model line at initial outset looks to remedy that a fair amount.
This release will consist of four different models which upon closer inspection is quite possibly the most complete and well-rounded shape lineup we have seen from Wilson in putters, well, ever. However, before we dive into each of those it is important to mention that while many manufacturers have and continue to use 303 Stainless Steel in their designs, Wilson is utilizing 304 Stainless here with the sole purpose of offering softer feedback through impact to impart a more "premium" sensation for the user. Also, the putters are entirely milled to ensure precise specifications, a departure from what we saw in the Infinite putters. Each Staff Model, aside from one, utilizes precision sole weights in the heel and toes.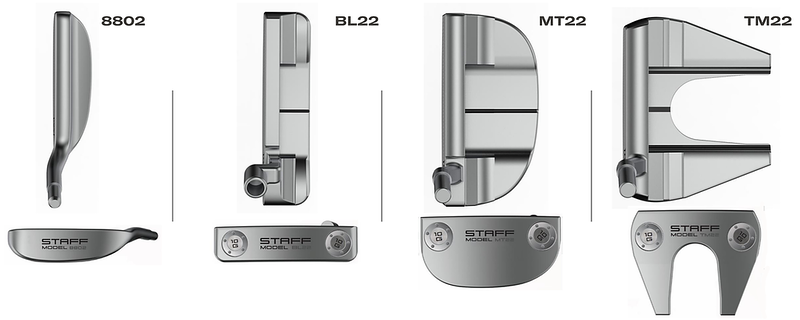 First off, putter connoisseurs and historians rejoice, because the 8802 is back and based on the initial release pictures, it really looks like Wilson stayed out of their own way and let one of the greatest shapes of all time show out. This is of course a full toe-hang putter with a half-shaft offset over-hosel neck design that is all about flow, both in shape as well as the stroke.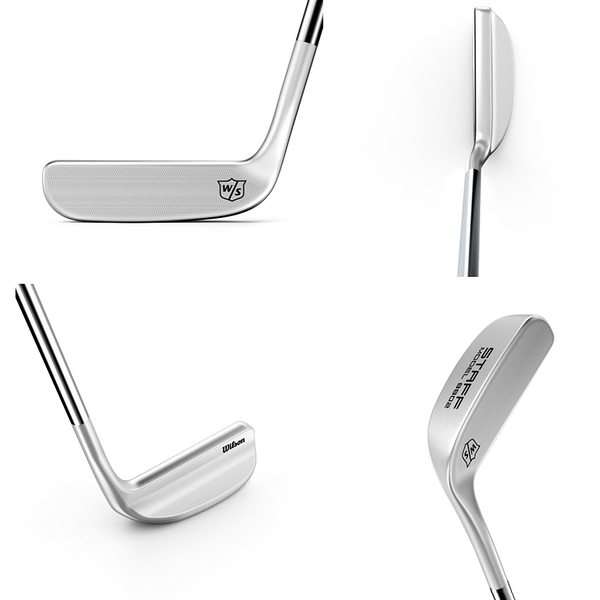 Next, a must have for any company wanting to be taken seriously in milled putters, what the Staff Model Collection is calling the BL22, a Tour Proven Blade. It is an Anser/Newport shape which features soft lines and flowing balance in a plumber's neck with full shaft offset and a medium toe hang.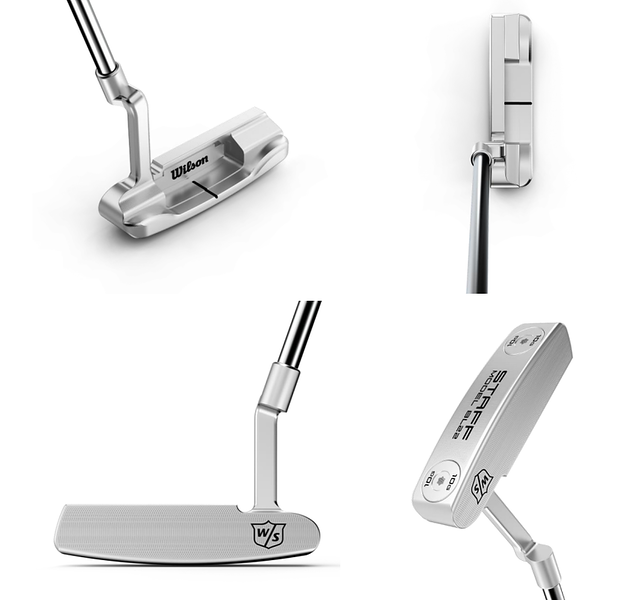 The MT22 represents the mid-mallet option in the Staff Model Collection. Utilizing a slant-neck over-hosel design, it gives the clean rounded flange appearance which has remained as relevant today as it ever has been. This is a ¾ offset look at setup and provides medium toe-hang for golfers.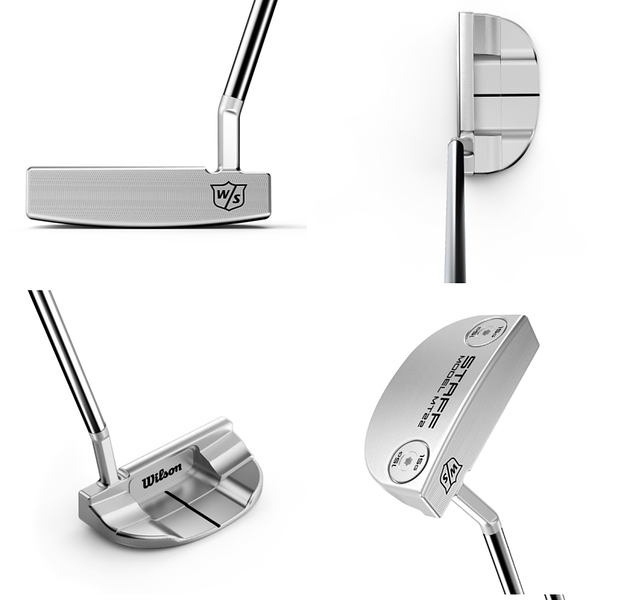 Finally, the biggest surprise of this release, no pun intended, the TM22. This is the fully milled full-mallet design, if it looks as clean in-hand as it does in the release images from Wilson, then it could certainly turn some heads. Clearly based upon another legendary putter shape, this fanged mallet which Wilson is calling "twin-tailed" is a higher MOI design with a ¾ offset over-hosel slant neck setup. Because of the shape and its placement of weight, it aims to be a more moderate, but not face-balanced, toe-hang option.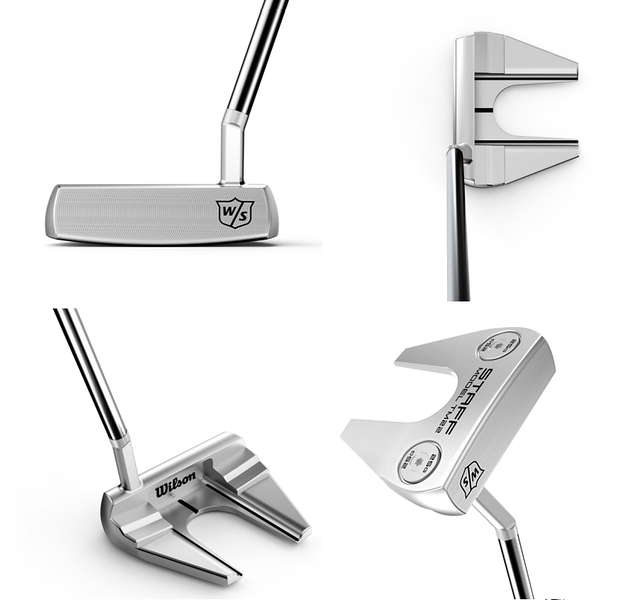 The Details
As you can see, Wilson has potentially snuck up and dropped a very interesting release on the golf world. While it will be interesting to hear everyone's feedback on the much cleaner and more subtle looks of the new Staff Model Collection, it will be the in-hand looks which tell the tale on what this lineup could be at its $349.99 price point. We here at THP should be getting them in soon to help answer those very questions. The 8802 will weigh a true to history 325g with the other three models being adjustable from 340g to 380g, however it is not clear as of yet if the weight kit is included or not.
What do you think? Is Wilson on the right path with the Staff Model Collection? Is the messaging clear? Jump in and let us know your thoughts either on the THP Community or in the comments below!
This is a 2023 release, but they will hit some stores on November 1st and for those that cannot wait and want to pre-order, that will be available in early October from Wilson.