If you have read many of my previous putter reviews, you know that as an addict, I am always fascinated when a company who isn't prevalent either in recent years or maybe even ever decides to jump into the deep end of the "premium" segment. That fascination admittedly comes from one of two places, either total intrigue, or waiting to see the aftermath. With the new Staff Model lineup from Wilson Golf, it just so happens to be a lot of both.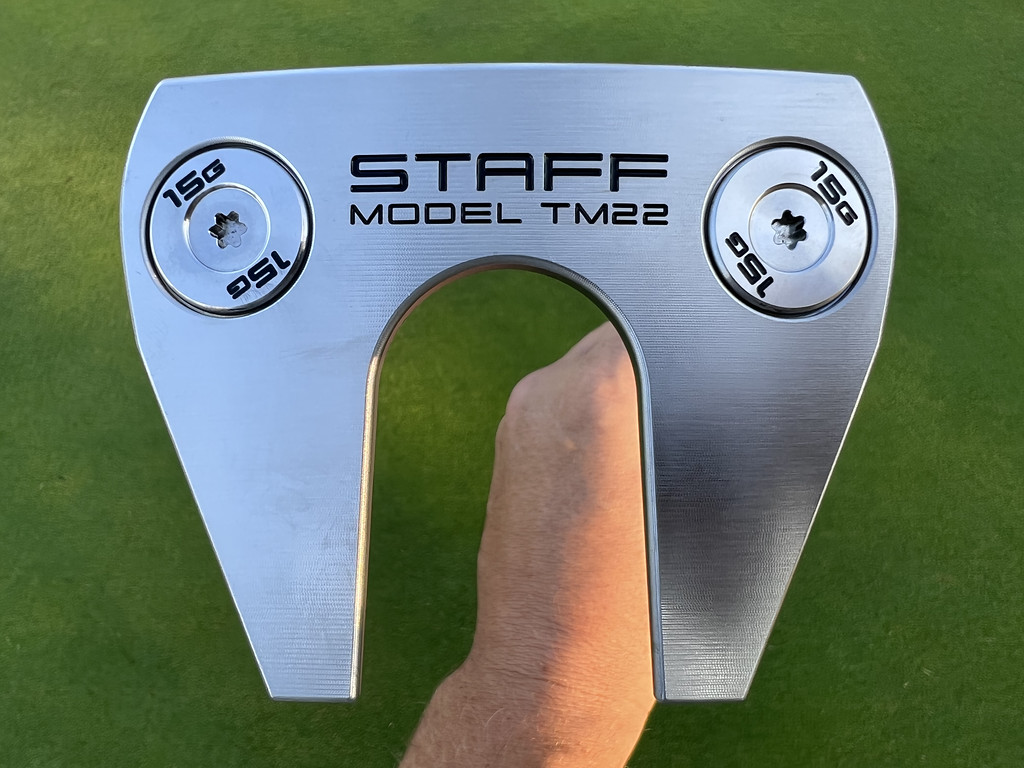 Quick Take
The Staff Model putters are impressive in terms of feel, finish, and performance. However, it truly does seem like a lot of that has been achieved in spite of Wilson Golf as a whole. Little decisions could have taken an impressive lineup, and given them the chance to differentiate, instead there is a feeling of incomplete marketing giving up on a curious release, and the product standing out in spite of it.
Wilson Meets Premium Putters
Before we delve into the TM22 which I received for review, I wanted to talk more about Staff Model lineup as a whole, as well as these decisions made here by Wilson Golf.
The Staff Model line is certainly a departure for Wilson Golf from what we have seen in previous release cycles. The company has actually had a decent amount of success with their previous Infinite lineups (THP Review here: Wilson Staff Infinite Putter Line Review – The Hackers Paradise), however, those had an entirely different target audience and messaging. Where Infinite was about affordability meeting performance, the Staff Model release is absolutely a premium tier offering, and if the materials and milling doesn't prove that then the $349.99 price tag will.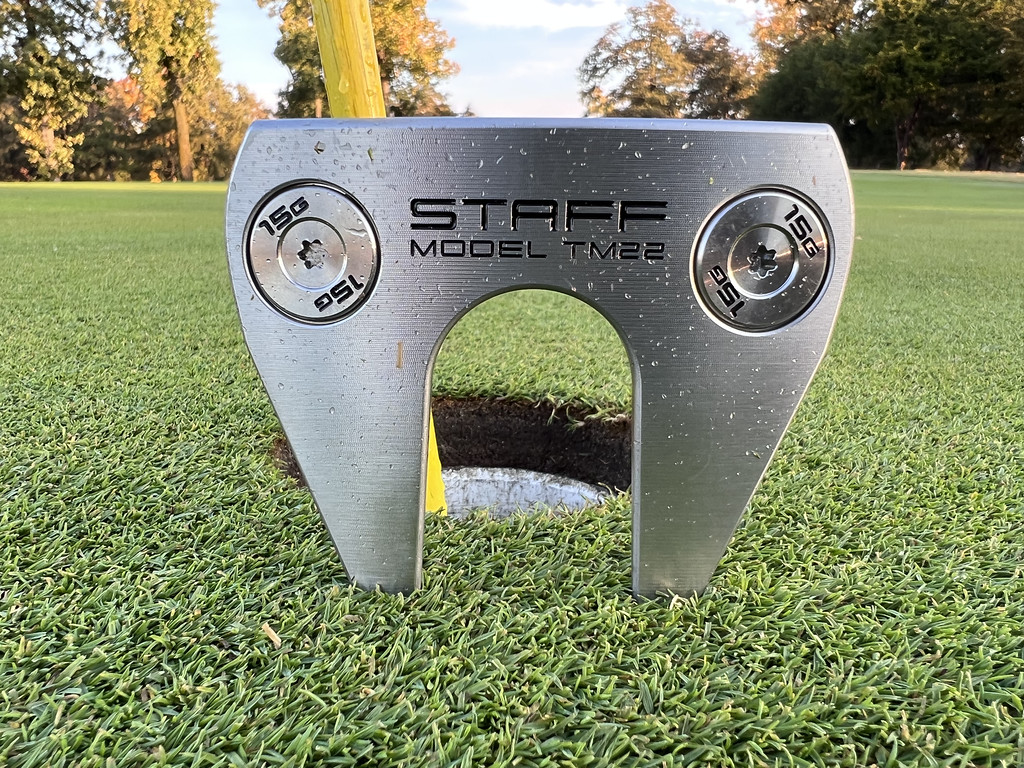 In all, the lineup consists of four different shapes, the BL22 (plumber's neck blade), MT22 (mid-mallet flow), TM22 (flow neck fanged mallet), and the legendary 8802. Each putter is designed from 304 Stainless Steel and features precision focused milling, weighting, and shaping that quite frankly would cause jaws to drop if a different name was engraved upon them. Therein lies some of the curiosity, and issue, of this release for me. While I will get into the performance of the TM22 which I spent time with specifically, I want to go into the whole premise and package of the Staff Model putter release first. This line has the foundation of something significant, but Wilson seems to be getting in their own way once again.
For example, the use of 304 Stainless Steel is worth talking about, especially with the upper tier pricing that these putters are carrying. Most stainless putters are 303 Stainless, and the main reason for that is it being easier to machine than 304. However, that ease also brings a bit more firmness in feedback than 304 Stainless does. This decision is absolutely premium and should be marketed as such, not with just a simple blurb here or there.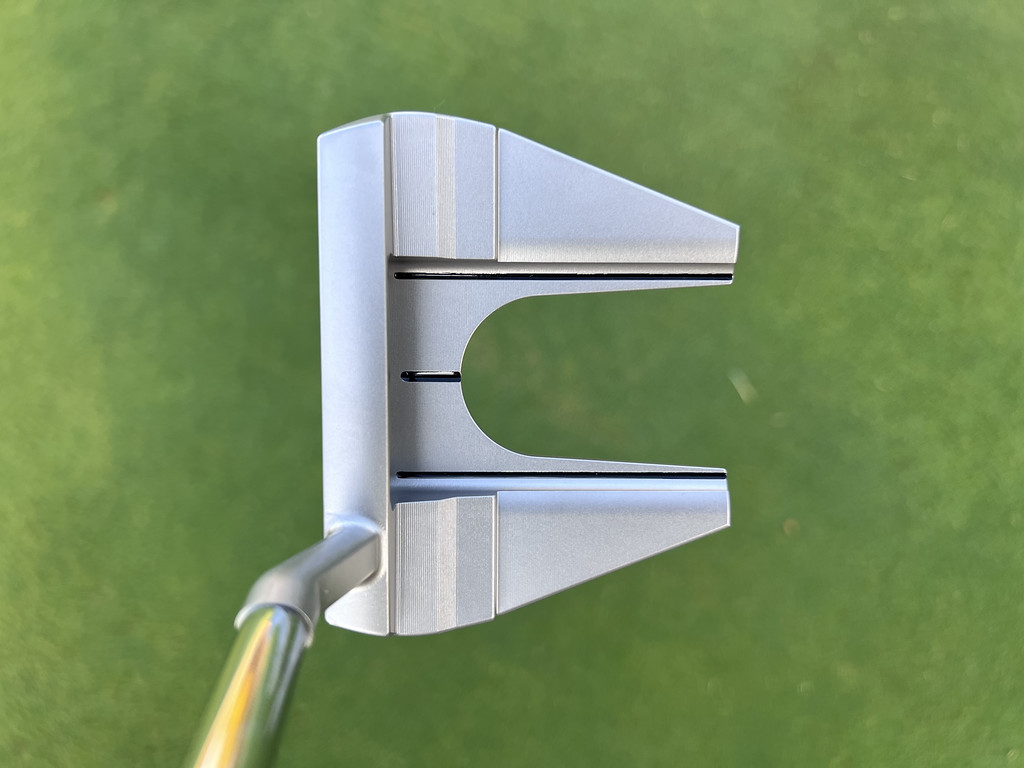 Bigger though is in the designs themselves. Premium milled putter nerds like myself love a design story, it is practically our lifeblood. At first glance, looking at the way these are being introduced one would be led to believe that other than the 8802 (which is undeniably present on the Mount Rushmore of Putter designs) there is no real story. To that I have one name for you all, Clay Long. If you know, then you know, but if you don't then a simple search will show you that Mr. Long is a legend in club and putter design, and I mean legend. Thanks to a post on his personal Instagram, we now know that his hands were all over the TM22, BL22, and MT22 designs. This explains why they look so impressive in hand, but it also boggles the mind as to why it isn't being mentioned on Wilson's end. That is a big miss.
Add in the strange decision to utilize the Wilson script in the cavities which, right or wrong, is for many current generations of golfers synonymous with the big-box store ideology Wilson Golf continues to struggle to separate themselves from, and there is every reason for things to be underwhelming. However, as I said earlier, the putter performance stands out in spite of all those things.
Wilson Staff Model TM22 Putter
While the inner putter nerd in me was hoping to see the 8802 arrive for review from THP HQ, the TM22 was admittedly the perfect putter to get up close and personal with to better witness and experience the Staff Model putter lineup.
The TM22 is essentially the Wilson Staff take on a #7, and while we have seen some companies take on a fully milled version of it, they don't always capture the shape as flattering as it should be. Here, the TM22 nails it. While mallets may not be for everyone, they are for a lot of people, and this is as clean as I have seen from a fully milled variation.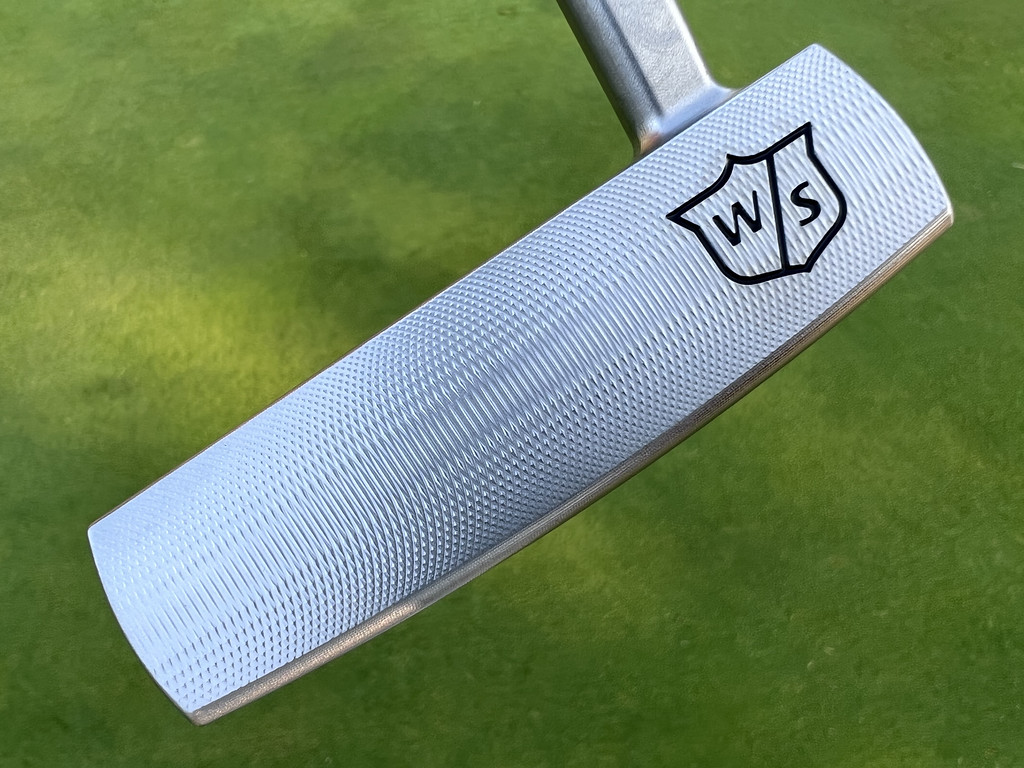 Speaking of that milling, the work done from the solid block of 304SS is worthy of way more attention than this line has thus far received. I'll admit, I didn't expect the cleanliness and detail which is present here. While the face milling will stand out most for some, and it is indeed a nice blend of visual beauty with a moderately aggressive depth, the standout for me personally is the entire rest of the putter head. The mill marks are stunning, and more importantly there are no hard edges to take away from the shape, instead everything has a flow and symmetry to it which is excellent. You can absolutely tell that the fingerprints of a designer well versed in the industry, like Clay Long, are all over the design.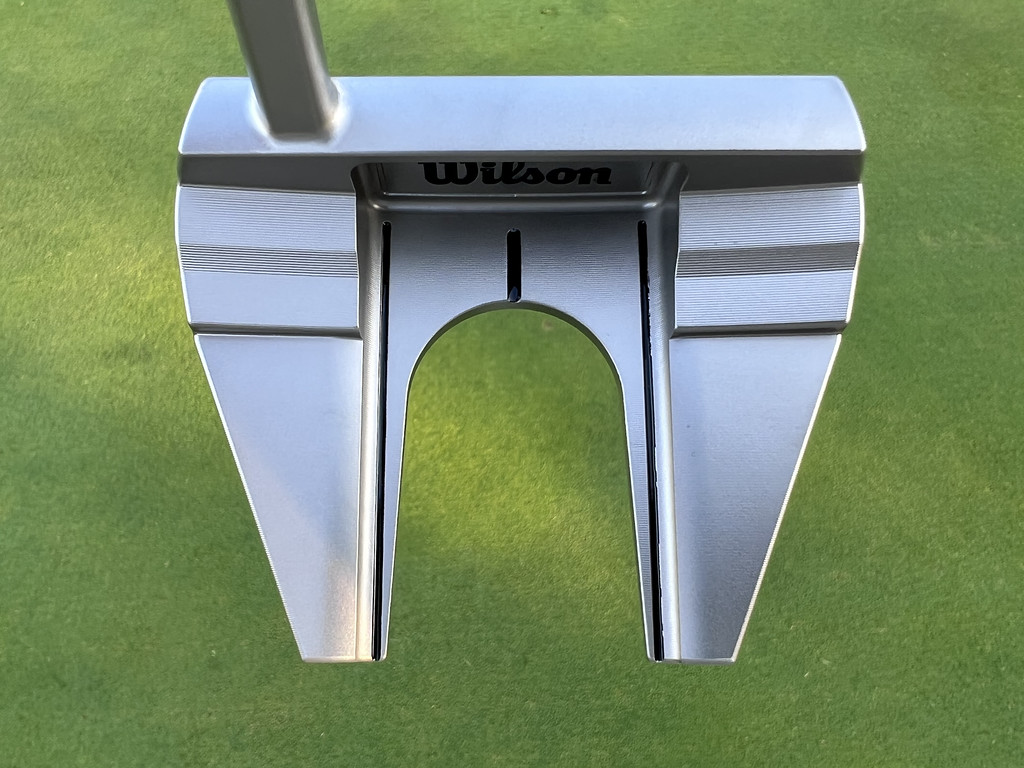 Before I get into the feel and performance, I want to applaud Wilson Golf for the clean satin finish used here which lets all of the aforementioned milling show. I also think they deserve a lot of positive feedback for the chosen engraving on most of the putter heads in the Staff Model line. The fonts on the sole are clean and crisp, modern without being busy, and the use of the W/S Shield on the face is sure to illicit a lot of nostalgia. However, they should have used it in the cavity as well in place of the script Wilson logo. I say that knowing the history that logo has, but also as a high school golf coach I know that the younger generations link it instead to big-box store releases. Is that fair? No, but it is reality and a little thing which could be a big one when it comes to acceptance in the premium putter segment.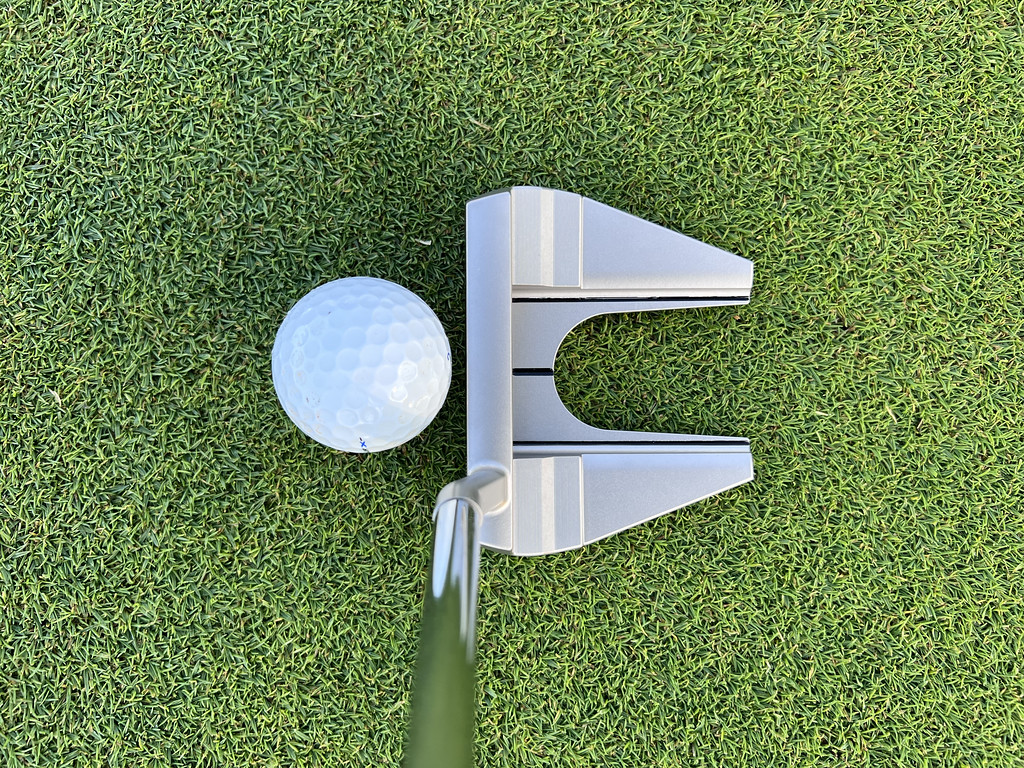 Now, with all of that said, the TM22 is a fantastic putter, which for me makes all of the little hiccups that much more frustrating. The sound (feel) off of the 304SS with the selected face milling is absolutely rewarding, there is a deep, plush, 'tock" at impact which is in-line with some of the most popular, and expensive, milled putters on the planet. The black alignment lines on the flange/fangs of the TM22 contrast well against the satin finish but keep things business and not busy. Most of all, the weighting and balance of the TM22 is stellar, and with the flow/slant neck it will work well for a wide range of golfers.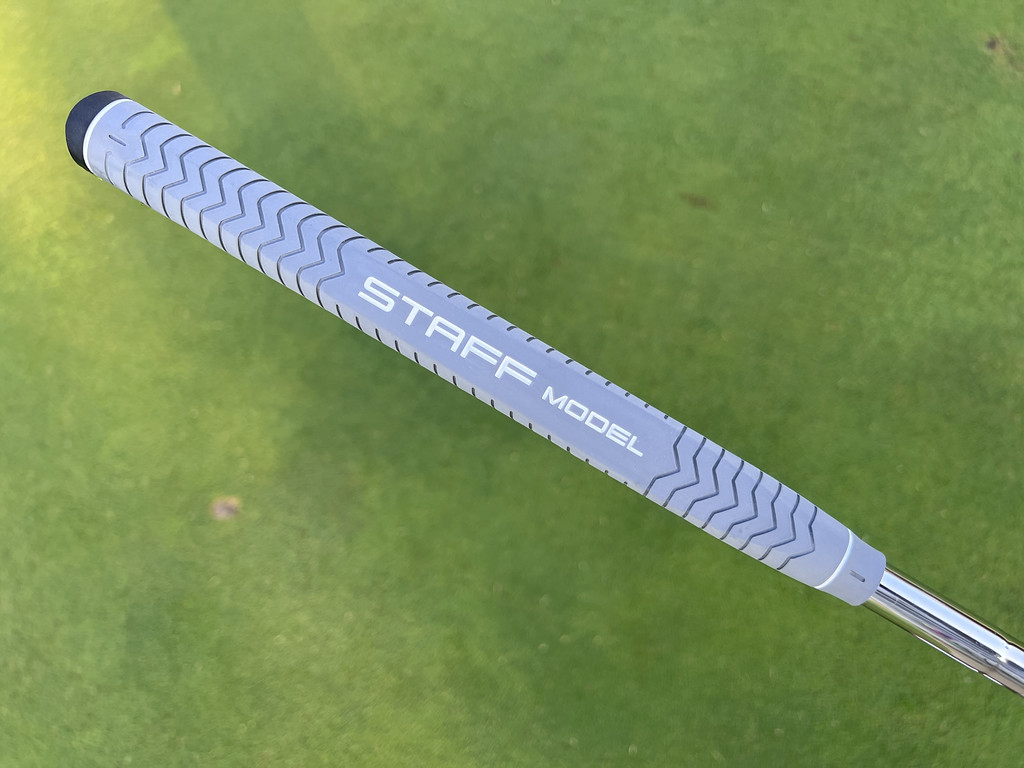 The Wilson Staff Model TM22, and the rest of that line for that matter, are an impressive package. From the material to the milling, to the finish, there is a lot to like about these, particularly when you get to roll them. However, my fear is that the $349.99 price tag could potentially serve as a deterrent without the proper push from Wilson Golf as a whole. It is a segment where you cannot just decide to enter, drop a 300+ dollar putter, and expect it to succeed. The designs are legitimate, they are amply capable of delivering an experience worthy of the price, but not without the right message and support. Time will tell if Wilson Golf takes that ball and runs with it.
What are your thoughts? Is the Staff Model line something that catches your curiosity? Let us know on the THP Community or in the comments below!