Quick Take
The Wilson Staff Model Wedges are more workhorse than one trick pony. While they are likely to grab your attention with their clean looks, they will keep your attention with the performance. Also available in a high-toe design, Wilson has released a quality update to its tour wedge line that is worthy of a swing.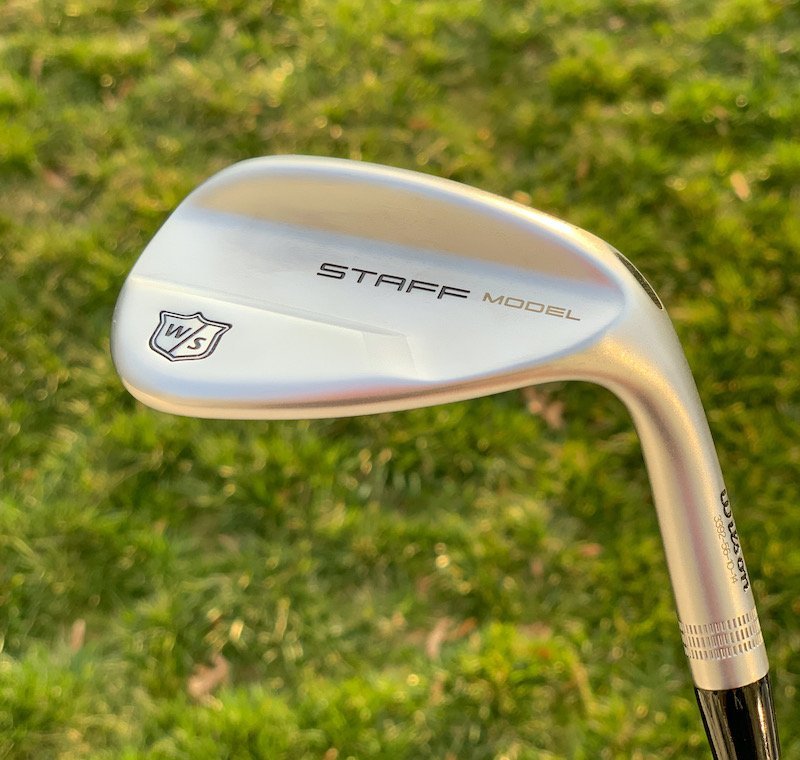 It has been several years since Wilson last updated its tour wedges, and by the looks of things, Wilson got it dead right, mostly. The Staff Model Wedges are stunning, clean, and a number of other superlatives, and whoever designed them deserves (in my humble opinion) some recognition. But do the aesthetics translate into performance on the course? I spent more than a month testing one to find that out.
I want to give a bit of background on my history with Wilson wedges to color this review a bit. I spent about half a season playing an FG Tour Traction Control wedge and then a full year with a few PMP wedges. As much as I liked each one, I never truly loved them. While I cannot explain exactly why, they just never felt right and never gave me the confidence I wanted. I think those concerns are a thing of the past and Wilson has a great wedge on its hands with the Staff Model Wedges, although they are not without short comings (more on that later).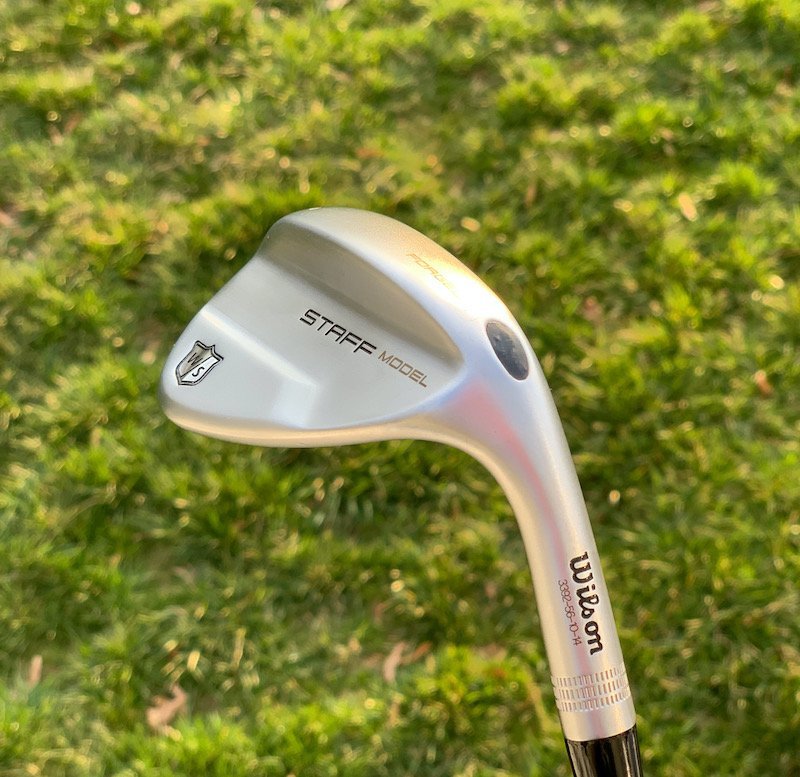 The performance and feel of the Wilson Staff Model Wedges are fantastic. Honestly, I was seeing very high spin numbers on full shots (over 10,000 rpms), which delivered consistent carry distance and a lot of stopping power. The quality spin numbers carried over on more finesse, partial swing shots (although obviously much lower) thanks in part to the machine-engraved scorelines on the precision milled face. Best of all, I had surprisingly high confidence in full swings despite using a 56-degree wedge for the review, which is typically not a full swing club for me. Most importantly, I was able to easily flight shots and move the launch window up and down with ease. If you can do it, these wedges can deliver.
I also thought the changes to the stock shaft offerings were for the better, as I felt like the new stock setup (with True Temper Dynamic Gold 120 shafts) was incredibly easy to square. It could be that the change to the DG 120 shaft is a better pairing for me but I found myself hitting the Staff Model Wedges much closer to pins (and yes, I brought the PMP out for some head-to-head comparisons). I never felt like I was fighting the club and it just seemed to square up at impact better.
So yeah, like I said, the Wilson Staff Model Wedges are workhorse wedges that deliver the performance in a compact, beautiful package. The sound and feel at impact are also pleasing – both crisp and soft thanks to the forged 8620 carbon steel. There isn't much to dislike as long as you like the single grind option. I think that is where Wilson sold itself a little short.
With only a few lofts (and even fewer if you are a lefty), a single grind option, and a single finish, the Staff Model Wedges do not have many of the options that golfers using other brands have grown accustom to seeing. Whether it is trying to match up the wedge to playing conditions or giving a little sole relief to open the face around the greens, there are other options that many people might want or need to see.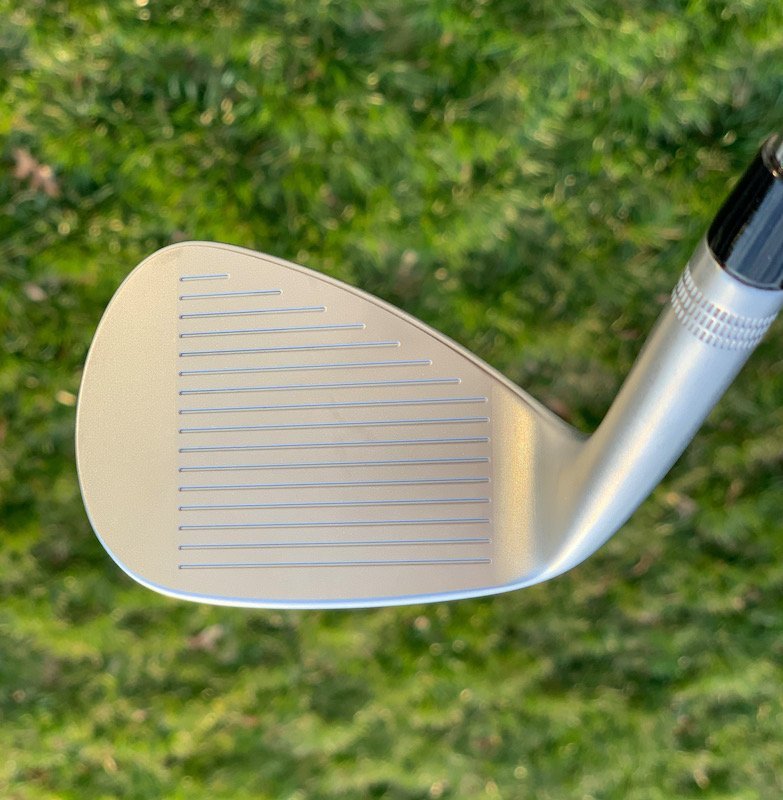 That said, if you are someone who likes the standard grind that Wilson is offering, the Wilson Staff Model Wedges are fantastic all around and I would strongly suggest you give them a try if you are in the market. Ultimately, it comes down to each individual golfer (and perhaps their fitter) to decide if the one-grind-fits-all Wilson Staff Model Wedge is right for them. And for what it is worth, I plan to have one or two lower lofted wedges in the bag at some point this year in the PW or GW spot.
Although they are a bit outside of the scope of this review, Wilson also expanded its wedge offerings by releasing its first high lofted, high-toe wedge in the Wilson Staff Model Wedge HT. Although we did not receive one for review, the High-Toe design may provide the additional option for some golfers if the standard Staff Model Wedges lacks the versatility needed to show off your creativity around the greens.
In sum, Wilson's Staff Model Wedges are simply fantastic at what they do and should appeal to a majority of golfers. Great looking, great feeling, and great performing wedges but with a lack of options to customize them to your game and not the other way around. You can learn more about the Wilson Staff Model Wedges here, or join the conversation in the forum.
The Details
Available: In stores and online now
Price: $129.99
Shaft: True Temper Dynamic Gold 120 steel shafts
Grip: Golf Pride Tour Velvet
Lofts: Staff Model Wedges – RH: 50, 52, 54, 56, 58, and 60-degree; LH: 52, 56, and 60-degree
Staff Model High-Toe: 56, 60, and 64-degree