One of the hottest new golf balls coming out this year is the Callaway Hex Black Tour and after testing them out, I have to say they are living up to the hype. Well, THP wants to give a year's supply to a lucky forum member in this contest that should be a lot of fun.
The Prize
A year's supply of Callaway Hex Black Tour golf balls. The winner will get 12 full dozen personalized for you by a Callaway Staff Pro at the Players Championship.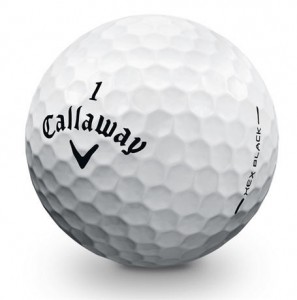 The Contest
You. A Callaway golf ball. Your Camera. A strange place.
The good folks at Callaway have donated 12 dozen HEX Black Tour golf balls to THP for us to do what we please with them. Since we had so much fun with the recent RAZR Fit Driver contest, we're going to do something similar.
We want you to submit a photo of you and a Callaway golf ball in the most unique place you can imagine. The winner wins all 12 dozen of the newest Tour ball now being played by Callaway staff members on Tour. So blow our mind. Rock our world. Make it funny. Make it interesting. Make it a photo of you on the Great Wall of China. Put your ball under your drink umbrella. Whatever. Please remember that THP is a family friendly community.
We'll give the winner's name to Callaway and one of their staff pros will sit down and decide how your 12 dozen HEX Black Tours will be personalized. And if 12 dozen isn't a year's supply, there are two possibilities: 1. you play WAY too much golf; 2. you play too much bad golf.
To Learn the Rules & Enter, Click Here