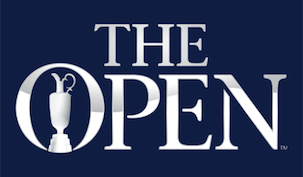 This week Jordan Spieth steps on to the hallowed grounds of golf's beginnings with the opportunity to do what only one other golfer has ever done in the history of the game – win the first three majors of the year.  If Spieth were to pull off the victory at St. Andrews this week he would enter the PGA Championship as the only player ever to stare down the single season grand slam.  However, he has a few contenders in his path this week that have different plans.
When the news hit social media that Rory McIlroy had sustained a leg injury that would put him out of The Open it seemed like smooth waters lie ahead of Spieth.  Then Rickie Fowler stepped back into the spotlight with a big win last week at the Scottish Open.
Fowler won earlier this season at The Players in historic fashion.  He'll no doubt lean on that experience and the momentum from the Scottish Open victory to challenge Spieth's run at history this week.
In his young career, Fowler has shown critics and fans alike that he has a solid presence on links style courses.  At The Open he has finished in the top 5 twice in five events played, with his best performance yet coming last year where he finished tied for 2nd place at Royal Liverpool.  In his first ever Open Championship appearance he finished T-14, which happened to be at St. Andrews.  Had it not been for a 79 in his final round Fowler would have been in contention for the Claret Jug.
This week Rickie enters with multiple victories in one season under his belt, a first in his career, and a ton of confidence from his recent performances.  He'll need to muster everything he's got to challenge Spieth, who has already shown twice that he can charge quickly and leave others in the dust when the pressure mounts.
Spieth, too, is coming off a win last week at the John Deere Classic.  After a lackluster first round he surged to the top of the leaderboard entering Sunday's final round.  And while it seemed that Tom Gillis had the tournament wrapped up, Spieth steadily charged in the final holes to force a playoff with Gillis, which he won after the first hole.
While it's unfortunate that Rory is out this week there will be no shortage of excitement coming from the other young guns on Tour in Spieth and Fowler.  However, don't count out the rest of the field this week.
Tiger Woods makes his return to St. Andrews where he earned two of his three Open wins.  Although Tiger got off to a rough start this season he had a solid showing at The Greenbrier Classic, finishing T-32 and only six strokes back from the leader.  Tiger made it clear this week in his press conference that he has no plans to leave the game and has plenty of golf ahead of him.
Dustin Johnson also has his focus firmly set on the Claret Jug.  Johnson looks to correct the miss from the US Open this week and he certainly has a game that matches up well with St. Andrews.  DJ was mere inches away from winning the US Open a few weeks ago, but he hasn't let that soften his demeanor.
Johnson entered the season coming off a suspension issued by the PGA Tour with a renewed sense of confidence and focus.  That immediately translated on the course as he finished with three top-5 finishes in his first five starts, including a victory at the WGC-Cadillac Championship.  He also followed that up with a T-6 finish at The Masters.  Johnson looks poised to make a big move this week and should be as high on everyone's radar as Spieth and Fowler.
There's always something special about The Open Championship being played at St. Andrews.  Unpredictable conditions, historic shots that have led to victory and defeat, as well as the legacy left behind by legends of the game.  One such legend – Tom Watson – makes his final appearance this week at The Open and it couldn't come at a more appropriate venue.  As Watson closes this chapter in his career a new one opens and the torch is passed to the next generation.  As Spieth and Fowler look to etch their names into the Claret Jug, so do many aspiring golfers in the field.  Everyone will bring their best to St. Andrews and golf fans everywhere will undoubtedly be treated this weekend to some memorable golf at The Old Course.