Robin Arthur helped make a significant impact on the graphite shaft industry in the 90's with the creation of the Grafalloy Pro Lite series shafts. After spending eight years at Grafalloy, Robin moved on to some other projects before developing Arthur Xtreme Engineering, where the XCaliber shafts were born. When these shafts first hit the market, they received plenty of strong reviews as they offered a sub $100 product that performed quite well. It has been some time since the XCaliber received a refresh, but at long last, they are here. With three new releases, THP was able to spend some quality time with the XCaliber Superlite 45 driver shaft.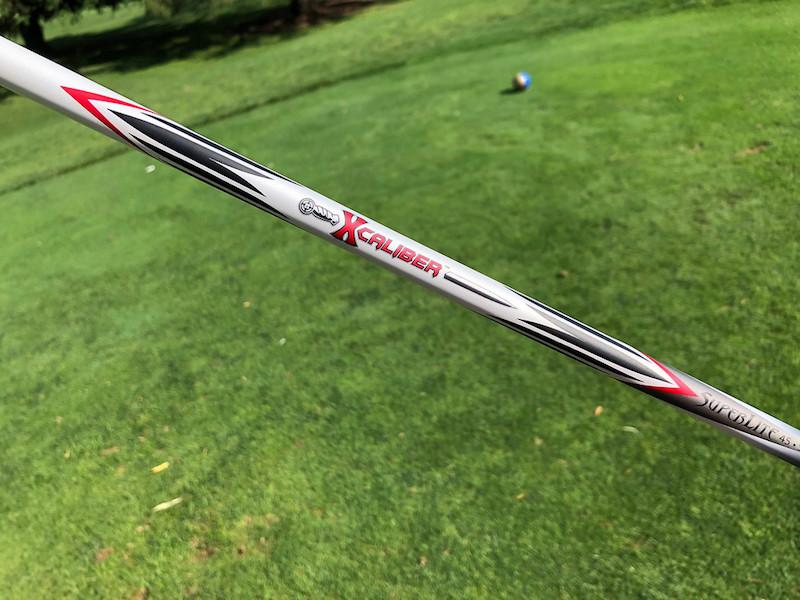 Having earned a strong reputation for creating lightweight shafts, perhaps the SuperLite series is the most exciting release in this cycle. Robin aimed to design a lightweight shaft that is not going exclusively crafted for slow swingers only. He says that these shafts are the most unique and consistent super-lightweight shafts in the world. For the Superlite 45 to hold up to swings that can range up to 105 MPH, Robin used ultra-strong and thin materials, so that players can still take advantage of this lightweight design without having to dial down their swing speed. When it comes to the stiffness profile of this 45-gram shaft, it mirrors some of those that weigh in the typical 65-gram class. All in all, that is pretty impressive because there are times where we have seen manufacturers go light but consequently weakening the stiffness, causing many stronger swingers to ignore a lightweight option. When it comes to the on-paper performance, the XCaliber Superlite profiles out to be a mid launch option that keeps the spin low to help golfers achieve consistent results.
| | | | | | | |
| --- | --- | --- | --- | --- | --- | --- |
| Flex | Weight | Length | Torque | Trajectory | Butt Diameter | Tip Diameter |
| Ladies | 42g | 46" | 5.4 | Mid/High | .600" | .335" |
| Senior | 43g | 46" | 5.3 | Mid | .600" | .335" |
| Regular | 44g | 46" | 5.2 | Mid | .600" | .335" |
| Stiff | 45g | 46" | 5.1 | Mid | .600" | .335" |
For testing purposes, this XCaliber shaft was paired with a Ping G400 driver head and used on the range and the course. During play, several characteristics stood out about using this combination. First things first, with the lightweight setup, having a solid tempo became a big priority to see positive results. Being a golfer who fights the quick transition, this was a bit of a struggle during the first session, but it got better from there on out. When my transition or swing got quick, the results were less than stellar, but how much of that can be blamed on the shaft, when I am the one causing the issue? So yes, I will gladly take the blame for my quickness which produced some undesirable snap hooks. With tempo issues under control, this shaft had a definite "kick" to it at impact which gave the shaft a more powerful feel. Taking a look at the spec sheet above, one can see that the torque comes in at a 5.1, which is considerably higher than my regular driver shaft, and that is where a lot of the feel comes from with the Superlite. However, don't be fooled by the high torque or the simple graphics, as this shaft offers plenty of punch.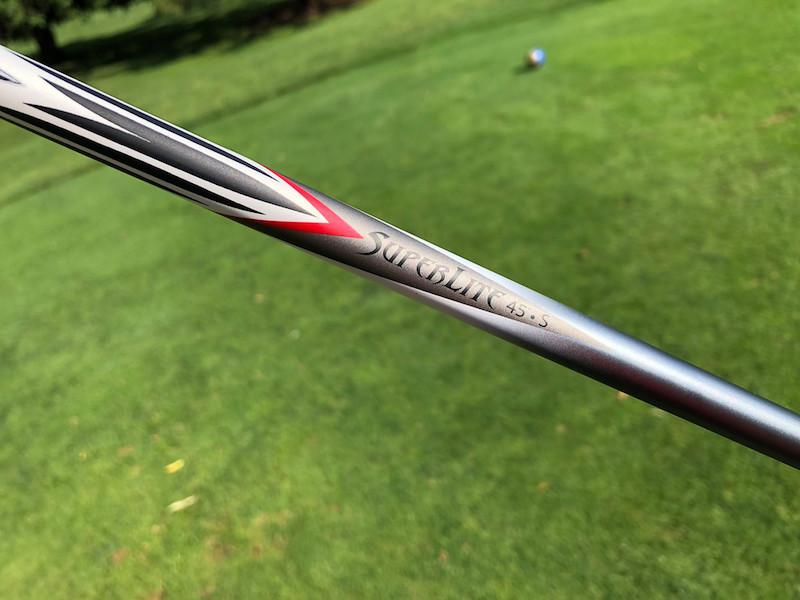 Perhaps the most interesting observation of this driver shaft came while I wasn't the one taking the swing. An opportunity presented itself to give several other golfers a chance to see what they could accomplish with this combination. Call it a stress test as some of these golfers harness swing speeds that are a few ticks below 120 MPH, and this shaft held up reasonably well for them. There were not real big hooks, high spinners, or balls lost way right, which considering this shaft weighs 44 grams after being cut down, is impressive. Those golfers are not the target demographic for this line, as they would fall more in line with the new Pro Series, but the fact that they were able to see some success with this shaft speaks volumes for it not being a weak design.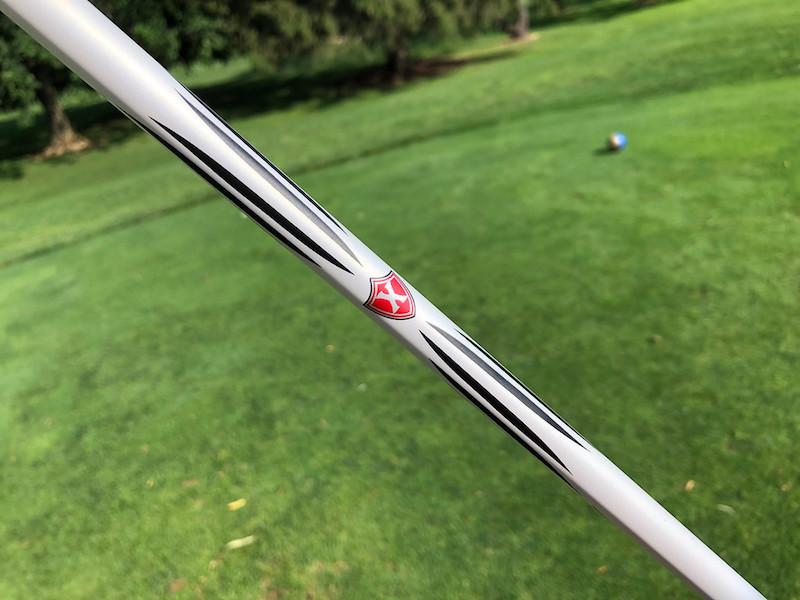 When it comes to personal performance, this shaft is not what I would typically consider a good fit for my game, as I mentioned I suffer from tempo issues and I have no problems launching the ball high. With all of that said, the on-course results made this shaft an intriguing option because there were times where the high ball just seemed to produce good carry yardages (for me). With the help of a Foresight GC2, data backs up what I saw during regular play, which was a high launch with a low spin combination. It has been said many times, but I can't stress it enough, with the proper tempo, this combination indeed came to life.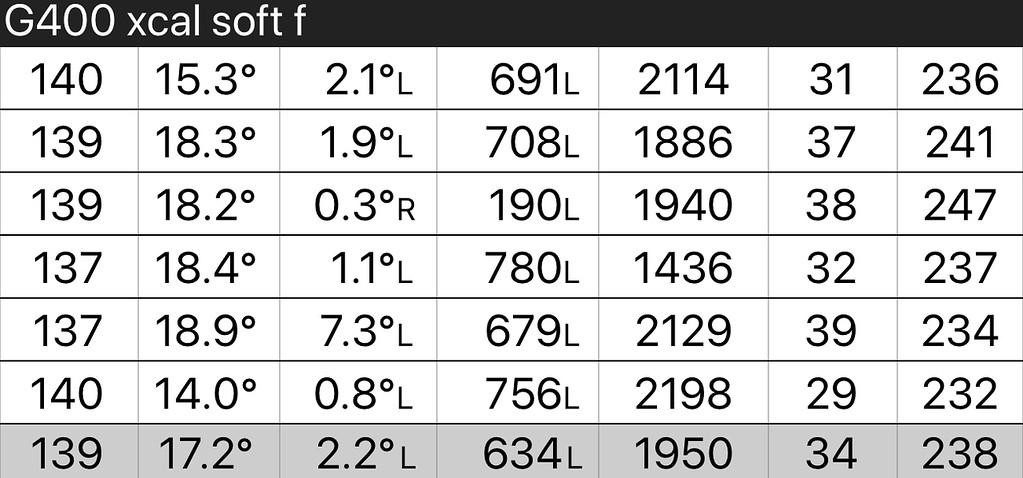 After going solo, Robin Arthur was keen on one thing, and that was spreading some of the truths of the golf shaft industry. One of those truths was that shafts don't need to cost $400 to use advanced materials and achieve optimal performance. It is part of the reason the budget clubmaker has been fond of the past XCaliber lines, and there is no reason why that should change with the Superlite Series. Any golfer who is looking for a quality shaft that comes from one of the well-respected minds of the industry should give the XCaliber line a serious look. For pricing and availability information, check out their website www.xcalibershafts.com.