The Xcaliber shaft company has a vision moving forward, and that centers around expanding their products into a wide range of high-end options that have something for everyone, which they are calling Xclusiv. One of the two major lines under the Xclusiv umbrella for them this year is named Avalon, which according to the tales is where King Arthur's sword Excalibur was forged.
Xcaliber sent into THP one of their graphite irons shafts within the Avalon lineup, the I9, for review and as such we put it through its paces to see how it stacks up.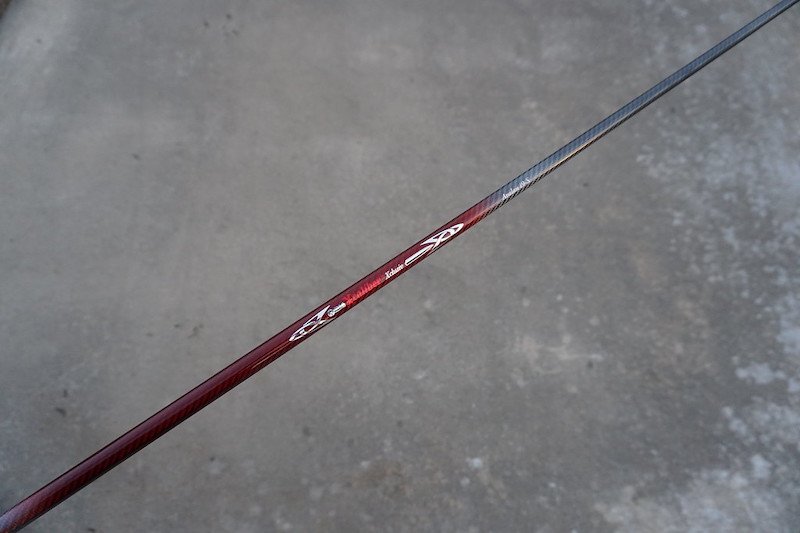 Quick Take
The I9 is an option that should appeal to many with its 95g design, a weight range we are seeing more and more golfers begin to try. The impressive visible filament wound design of the I9 makes it stand out unlike any other graphite iron shaft on the market, even more than that, it offers consistency and a familiar feel.
The Avalon I9 Iron Shaft
The Avalon iron shafts are actually built in two designs, the I9 (95g) we will talk about here, as well as the I8 (85g). Both are designed to be mid-launch iron shafts with the I9 coming in at 2.9° of torque which I will touch on a little more when we get to performance. The shaft is also available in A, R, and S flexes with a recommendation of swing speeds up to 105 MPH.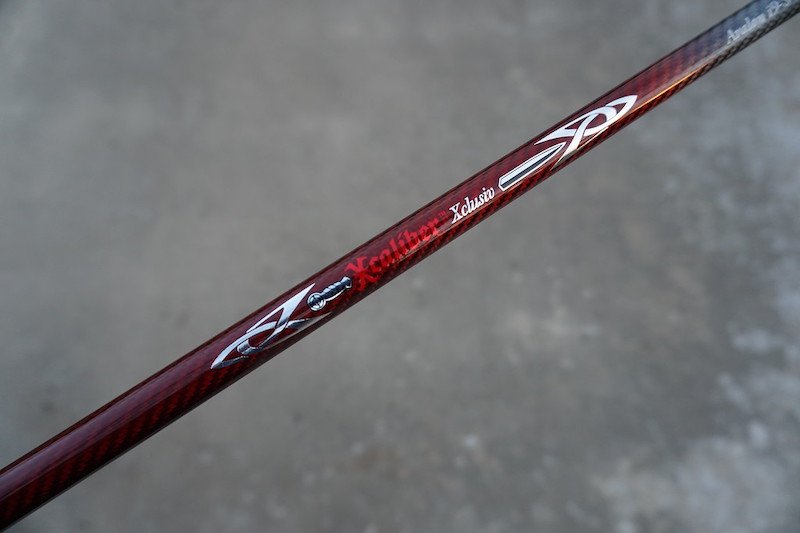 The main story here lies in the design being filament wound for increased structural stability, and a pretty fantastic look as well with the fiber showing through which might make for one of the best-looking graphite iron shafts on the market. Because of the stability the design process offers, the Avalon I9 and I8 will, according to Xcaliber, work with swings with tempos across the spectrum.
Graphite Performance – Steel Feel
For this review I actually elected to do something a little different in terms of what club it would be tested in. Since I was also working with Xcaliber's Rapid Taper iron design during this article as well, I installed each into adapters for the new Cobra Forged Tec 4-Utility irons lofted at 22.5°, in my mind it was the best of both worlds to show the versatility of the design.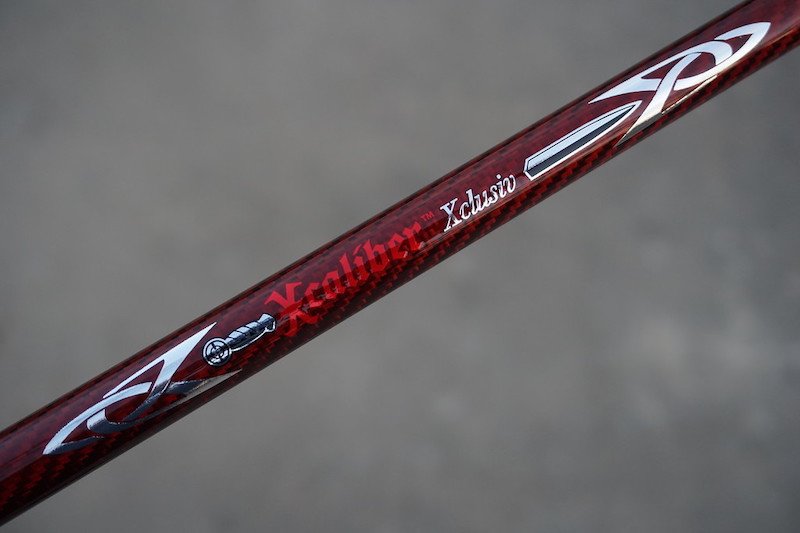 I touched on it before, but aesthetically this one is well beyond slick. I'm not new to the way Xcaliber's iron shafts look due to the overview of the brands previous releases I wrote last year, which can be found here, where the iron shaft there had a small exposed section of fiber mesh. Here though, it shows through the entirety of the shaft with the translucent red to gunmetal grey finish over the top. Installed, though red may not be everyone's ticket, it will go well with pretty much any head. However, we all know performance is what matters most.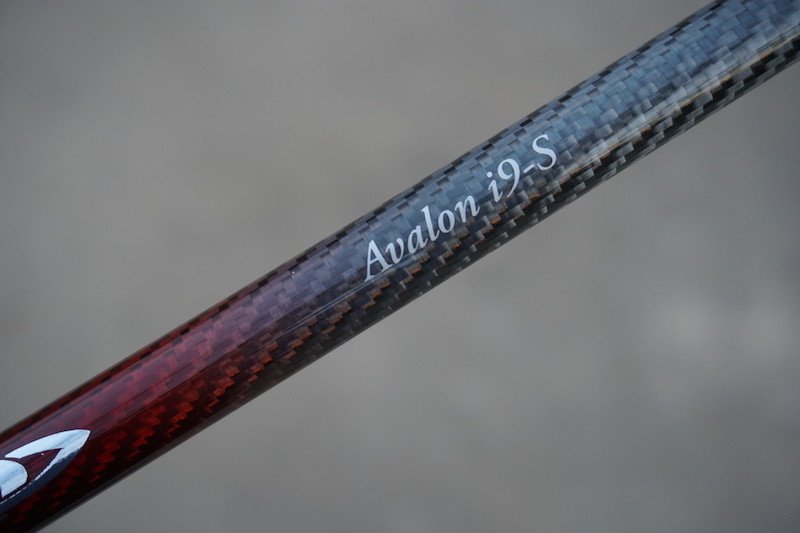 Graphite iron shafts remain an interesting segment to discuss and review, by now for most of us the preconceptions surrounding graphite have died off, but whether due to lingering beliefs or cost, they still have not fully taken hold. The I9 is the heaviest of the iron shaft options in the Xcaliber Xclusiv array at 95g, and for me it has always been an interesting weight as one who settles in more to the 110g realm.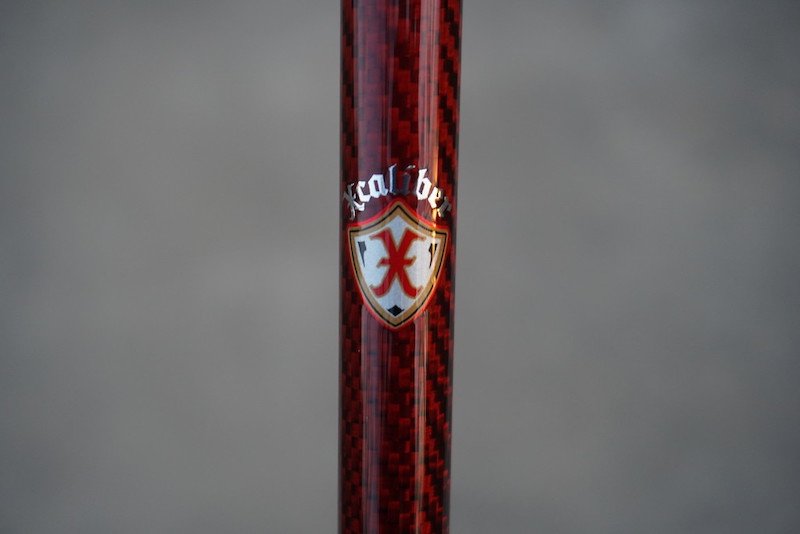 A big reason for that is stability, and to this point there was only two graphite offerings in this weight class that I felt held up to my more aggressive move and swing speed. This is why the 2.9° torque rating and filament wound construction caught my interest, because both should mean more stability, and that is exactly what I got. Regardless of what I threw at the 4U setup, the data captured on the Foresight GC2 launch monitor and displayed below this section will show that launch, spin, peak height, and ball speed generation was pretty consistent. More than that though, in such a low lofted club for me to get height (30-yard peak) out of a design while not feeling like the shaft is all over the place is impressive. Not to mention, the descent angle makes it surprisingly playable for me personally beyond just being a tee club.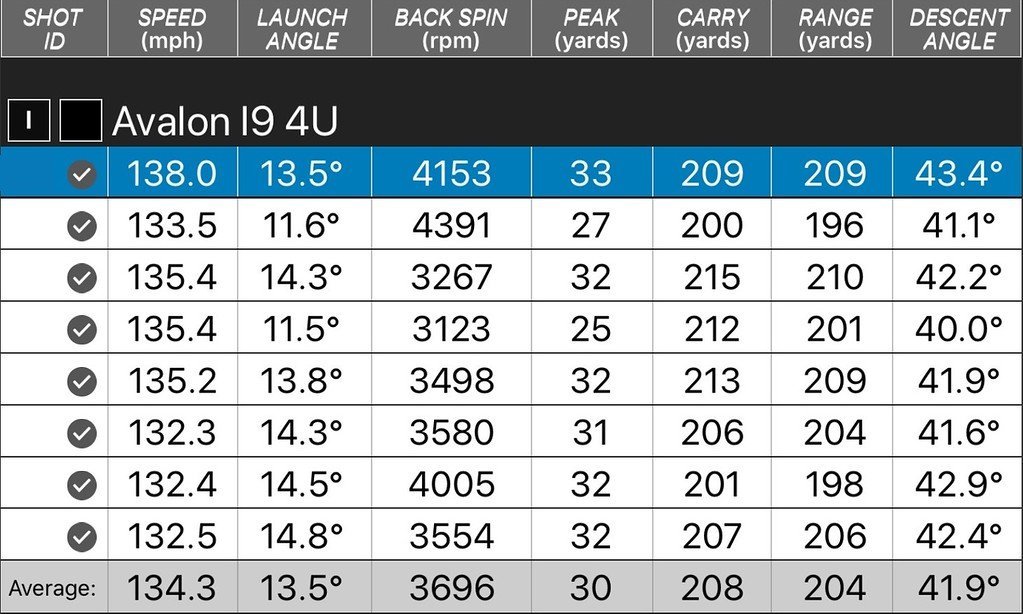 While it is hard to do a super in-depth review on a single iron shaft, it does allow a picture to be painted of potential, and as has been the case with the other Xcaliber shafts I have worked with in the past, the design seems truly well done. An interesting thing to keep an eye on with the Xclusiv line of shafts is that we don't know the price as those will all be dealer determined, though with an increase of quality there is likely to be an increase in price, it is a delicate position for Xcaliber to be in.
The Details
Available: Summer/Fall 2020
Price: Dealer Set
Options: Xcaliber Xclusiv Avalon I8 (A,R) and I9 (A,R,S)