The Xcaliber shaft company has a vision moving forward, and that centers around expanding their products into a wide range of high-end options that have something for everyone, which they are calling Xclusiv. One of the two major lines under the Xclusiv umbrella for them this year is named Avalon, which according to legend is where King Arthur's sword Excalibur was forged.
The Avalon driver shafts feature one of the slickest ion finishes out there and come in three different weight options (50g, 60g, 70g). I was able to spend some time with the 5-S and 6-S options in order to get a better understanding for what this new company paradigm is potentially offering consumers.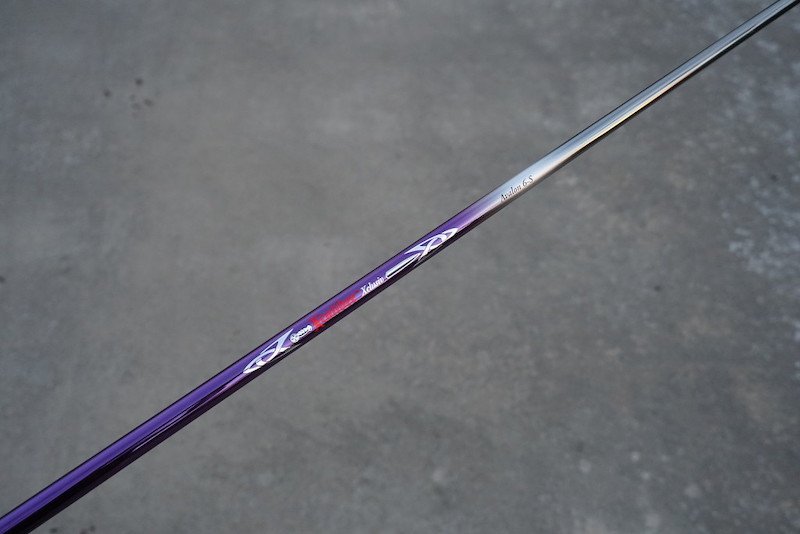 Quick Take
One of the best-looking driver shafts maybe ever with its purple and gun-metal ion fade finish. Considerably lower spinning than anticipated, the company isn't lying when they mention these should appeal to stronger swingers.
The Avalon Story
No, I'm not talking the one from the legends of King Arthur Pendragon.
The Avalon wood shafts are set to be a lynchpin of the new Xclusiv lineup for Xcaliber, and the three different weight offerings aim to give a range of launch options from mid-high (Avalon 5) to low (Avalon 7). These are designs that offer minimal flexes with S and TS across all three and R available only in the 50g option. This falls very much in line with the company stating that the Avalon series will appeal most to the stronger swingers of the world. In fact, the top end of the swing speed spectrum for these shafts is 115-120 MPH. That's pretty beastly for us mere mortals.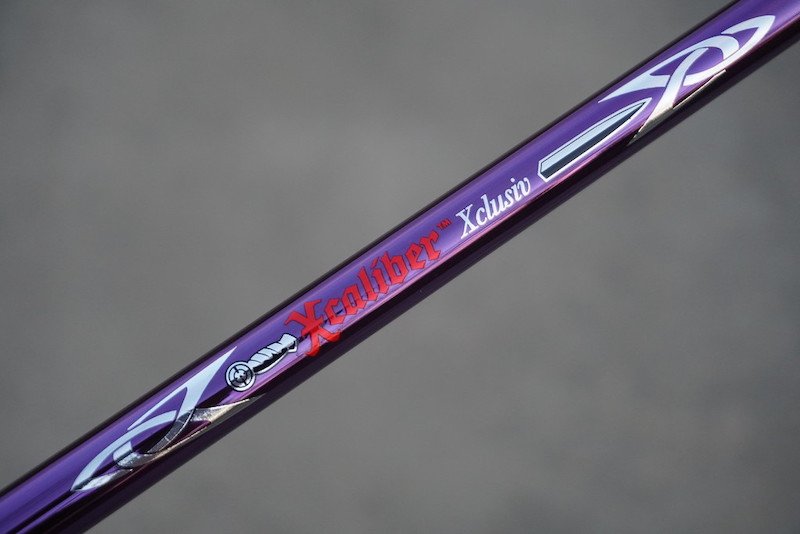 Something to keep in mind is that these are not just re-hashes of the previous offerings, and Robin Arthur, the man behind the brand, is adamant in that fact. Regarding design, the shafts of the Xclusiv line feature high quality ion finishes, not just plain old paint. The Avalon wood shafts in particular feature a two-tone faded ion finish that starts with a deep purple under the hands and blends into a gun-metal grey at the tip.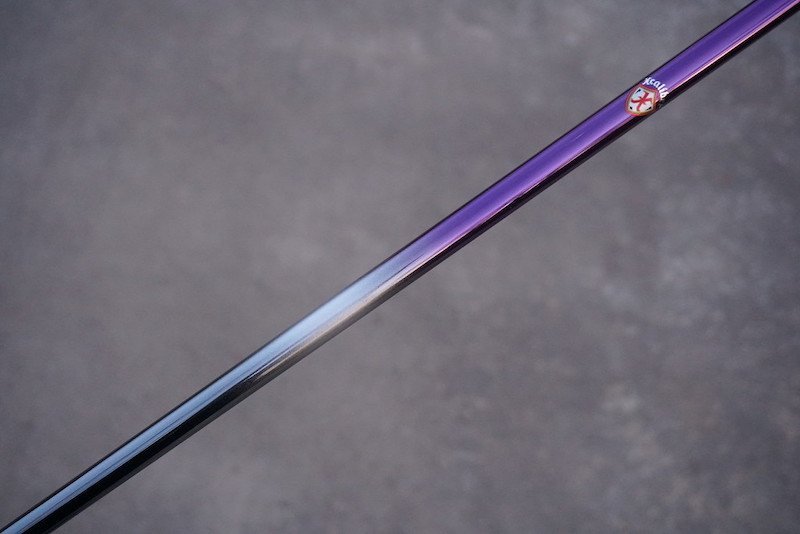 Xcaliber Xclusiv Avalon Wood Shafts
As mentioned, I worked with the Avalon 5-S and Avalon 6-S for this review. All testing was done in a Cobra SpeedZone head set to 9.5° and playing at my preferred 44.75" length and a D4 swing weight.
In-hand, these are with 100% honesty, amazing looking golf shafts. I'm not a fan of purple personally, but as a history teacher I recognize its tradition as the color of "royalty" and as such it makes perfect sense to have been used for the Avalon series. Realistically, ion finishes on golf shafts are just drop dead gorgeous, the mirrored/reflective look pops and though aesthetics on shafts aren't the key factor for people, they definitely don't hurt. Durability wise, after testing there was some light brushing/scratching from going in and out of the bag, but it was nothing too unexpected. I do also want to give a nod to the inclusion of a "crest" logo on the opposite side of the shaft as the full branding logo, it's pretty slick.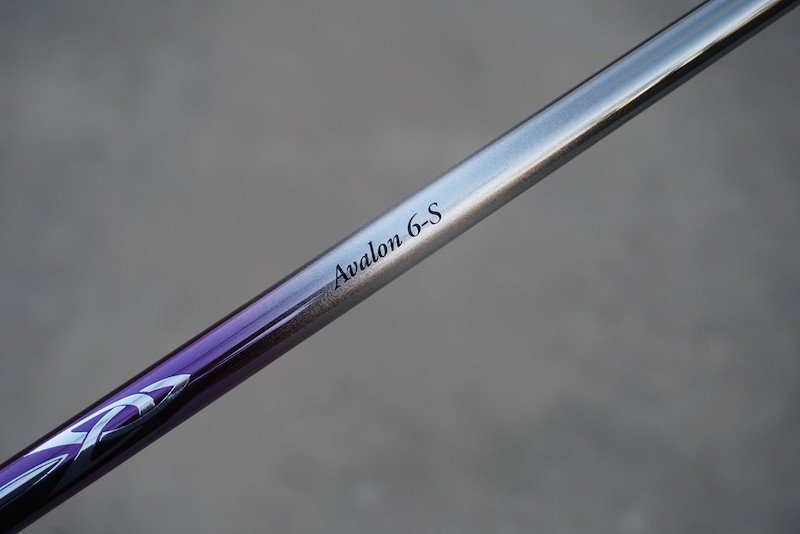 To the performance, I want to remind everyone that swings and their nuances matter when it comes to reviewing shafts, as such what I saw data wise isn't likely to be the hard and fast of what everyone will see. I did my work with the two Avalon shafts on the Foresight GC2 and the data tells the story of a setup much stouter than I had anticipated. Paired with the Cobra SpeedZone driver, averages were as follows:
Avalon 5-S: 157.6 Ball Speed, 11.1 Launch, 2068 RPM, 29 Yard Peak
Avalon 6-S: 157.2 Ball Speed, 10.6 Launch, 1896 RPM, 28 Yard Peak
What does all of this mean? Well, though the SpeedZone head is a lower spinning head for me by nature, my other setups with that head have settled into the 2300-2400 RPM range, in this regard the Avalon shafts really did surprise me. Though the ball speed stayed solid for where I am in the year right now, the lower peaks were definitely the result of a setup that is lower spin than expected. Plenty playable, and not a detraction of the shafts at all, in fact I'm betting those numbers perk up some eyes and ears of the higher spinning golfers out there that read this one.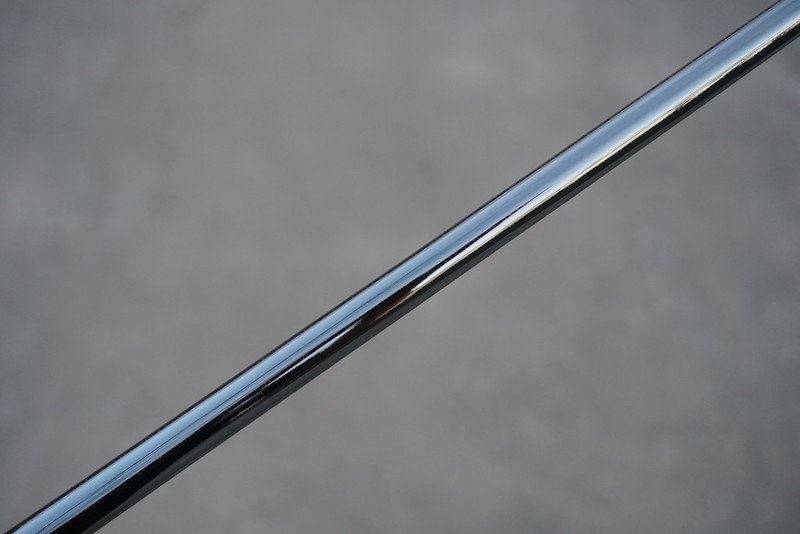 Interestingly, as stout as they both played numbers wise, the feel wasn't something I anticipated. When Xcaliber referenced these being for stronger swingers, I expected the super-boardy trait that often accompanies such claims. While the 6-S was the most "all there" of the two, even then it was never where I felt like I was having to really throw everything I had at it to get it to work, which given the 3.3 torque rating on it makes sense. The 5-S was the more active feeling of the two from start to finish, and with the 4.4 torque rating this was the one I felt the most load/unload. Where dispersion goes, I had better luck with the 6-S, but that is more my standard fare and something I usually see on a personal level anyways. More than that, I saw no more propensity for a fade or draw, rather as expected the swing you bring is going to impart the directional flight you see more than anything.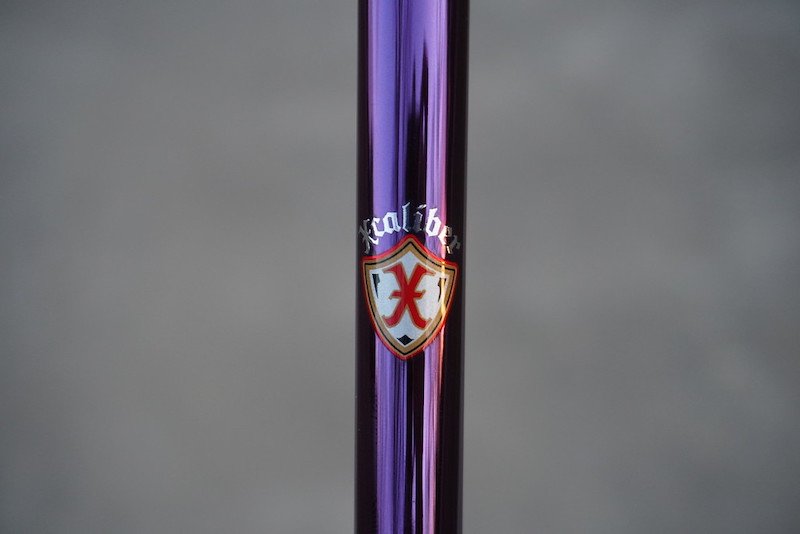 When it comes to driver/fairway shafts, we all know by now the key is that you need to get fit or have a very clear understanding in terms of your specific needs as to what works and what doesn't. In my eyes, the Avalon shafts are legitimate performers in all facets, but again, that is me. There are two things here that Xcaliber has to address, first is that this new Xclusiv line is just that, new, and not intended to undermine their initial message of how prices in the shaft industry are out of control. Second, availability and pricing will be everything. Being present in fitting studios is the plan and would be a massive step in relevance for the lineup, but with that as well as the fact that pricing will be set by the dealers is going to be the ultimate wildcard for the company, and I look forward to seeing how they manage that.
The Details
Available: Summer/Fall 2020
Price: Dealer Set
Options: Xcaliber Xclusiv Avalon 5 (50g – R, S, TS), Avalon 6 (60g – S, TS), Avalon 7 (70g – S, TS)