As hopelessly addicted golfers we give thought to all sorts of things that normal human beings likely wouldn't dream. In apparel alone, there are all sorts of styles, trends, materials, designs, and countless other aspects that some of us (I will raise my hand here) get hopelessly hyper fixated on.
But what about base layers?
If you are like me, your reaction was likely, "wait, what?". However, if you already know the magic of the base layer, you were likely instead saying "preach!". The base layer isn't your grandpa's long underwear or a random turtleneck anymore, it is science based and made for performance. One company in the thick of that is Zerofit, and they sent one of their shirts in for us to get a closer look.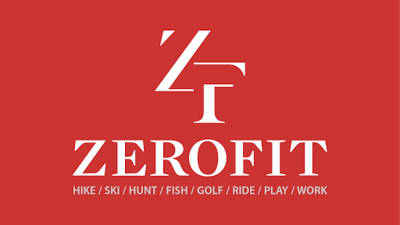 Zerofit Cold Skin Base Layer
As a brand, Zerofit is not at all a newcomer. The brand was founded in Japan in 2005 and later launched in the UK in 2018 before finally coming stateside to the U.S. in 2020. The brands founder, Mr. Higashi, was an avid golfer who believed there was a way to continue playing even when the weather turned too cold. That brought him to go into development in finding a design that would bring temperature regulation to the masses, allowing their season to continue past the norm.
While things started with the Zerofit Heatrub base layer, it has since seen expansion into a plethora of other products, including their Cold Skin base layer which I was fortunate enough to get in hand for this review. As important as it was for the brand to address cold weather golf, they found that the heat provided even more of a challenge.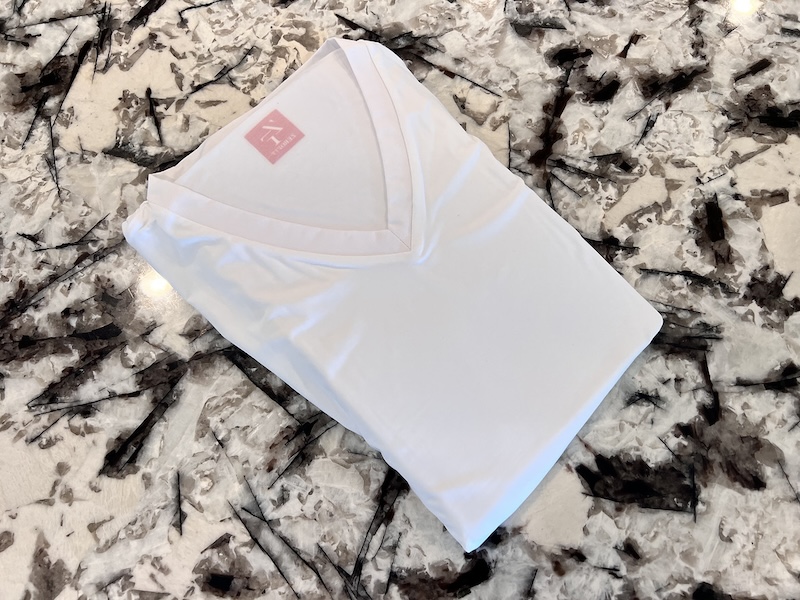 Heat is a multi-faceted issue for golfers in that the heat itself is a massive issue, but then so too is hydration, sweat, and even UV protection. With all those things in mind, Zerofit has utilized a material that they believe addresses it all. It starts with the fibers themselves that when coming into contact with your skin absorb the heat up to 40 degrees Celsius (104 Fahrenheit). This means not only does the material disperse the sweat you produce, but it also dries quicker compared to other "popular" base layer brands out there.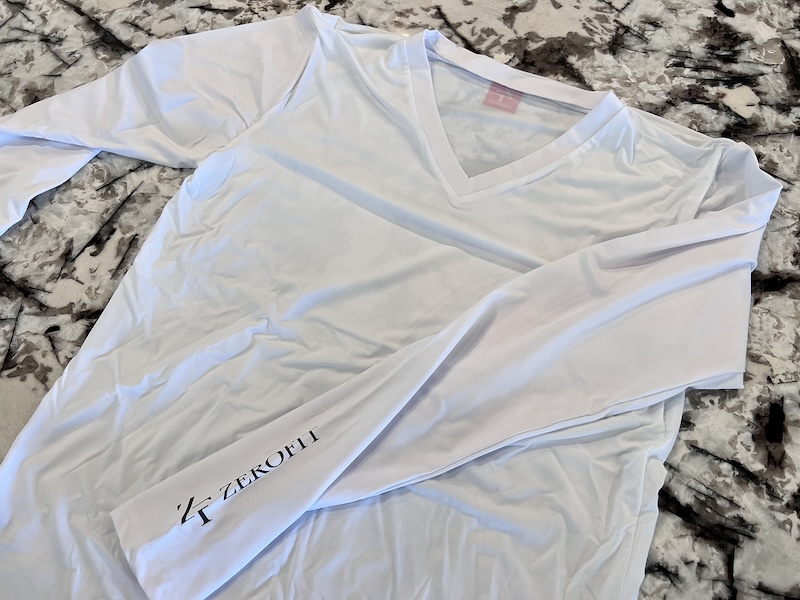 The shirt is, of course, a compression like design, but the material makeup is different in the core than it is the collar and sleeves. In the body, things are 77% Nylon and 23% Polyurethane, while the collar and sleeves are an 82%/28% blend of the same materials. Why? To ensure the most effectiveness possible in performance while still allowing the range of motion necessary for the motion of the golf swing. Additionally, the base layer is rated to UPF50+ for sun protection, seemingly addressing all the things a golfer could need in the summer.
Fortunately, after getting the Cold Skin in hand we got some significant heat for a while. So, for the sake of testing, I went out and carried rounds in the late afternoon to see exactly how it performed. Quite literally the only thing I can nitpick about is the fact that I don't care for V-Neck's, which this is. As for performance, I came away pretty blown away.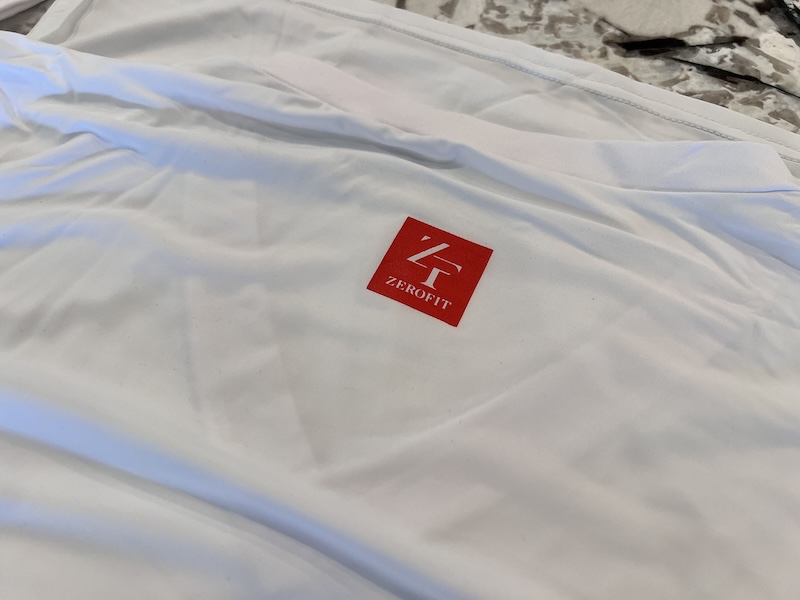 I have begun using UV sleeves here and there in the summer as I get older and more cognizant of long term sun effects, but not a full shirt. Here, not only was the level of fit/stretch surprising in the range of motion I kept, but the way it interacted with sweat and heat broke my mind. With even the slightest bit of breeze, things felt notably cooler during my walk and benefited my rounds in terms of physical durability. There was certainly enough here that I now want to look into their heat apparel as the season has begun to turn.
The Details
The Zerofit Cold Skin base layer is currently available directly from Zerofit USA (www.ZerofitUSA.com) and is priced at $70.00. The shirt is offered in Small, Medium, Large, XL, and XXL in both white as well as black. If you are someone who has been sitting on the fence about utilizing base layers, what Zerofit is offering is certainly well worth the look, and at a price that is not outrageous.