2017 THP Holiday Cheer continues today with Day 2 and what a prize we are giving away today. This is the annual contest event that is the celebration of the THP online community. Eight years ago, THP hosted its first Holiday Cheer event, and it was a contest unlike any other and this year the week long event continues with amazing prizes.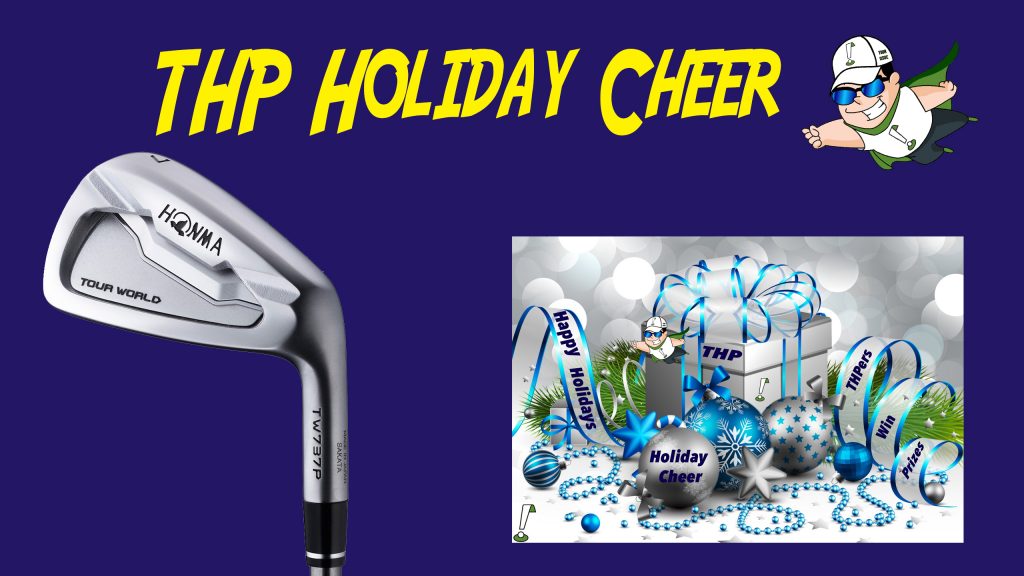 The 2017 THP Holiday Cheer will run for the entire week with a new prize every single day. If you do not see it on this home page, do not forget to check the forum each day for a chance to win a spectacular prize.
Honma TW737 P Irons
The Day 2 prize is being called Give Your Game the Honma Precision.
The winner will receive a brand new set of Honma TW737 P irons that have received rave reviews from everybody on THP that has tried them out.
Entering is as easy as following these instructions.
Step 1 – Leave a comment below on why you want to win the prize pack.
Step 2 – Sit back and see if you won when the winners are announced later this week.
BONUS ENTRY – Leaving a comment below gives you a chance to win the irons, but if you want a second chance at making it happen, all you have to do is follow @HONMAGOLFUSA on Twitter and Tweet to them and include @THPGolf and #THPHolidayCheer for a bonus entry.
That's it. It's that time of year where we celebrate the wonderful THP Community and the people that make it great.
Good luck everybody.
Have you downloaded the THP Mobile App? Available now for iOS and Android devices everywhere and is 100% free. The easiest way to enjoy all of the THP content, right in the palm of your hand. You can find it in the Google Play Store or the App Store right now.