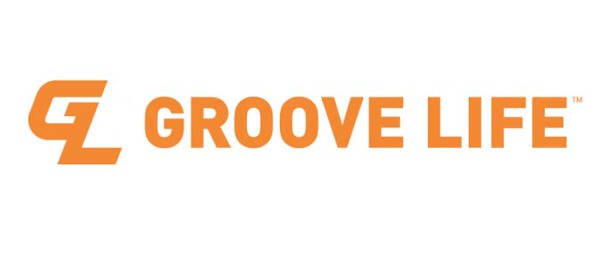 Lifestyle brands are no stranger to us here at THP, although most of the ones introduced here are strictly along the golf apparel side. While he was a hunting, fishing, and bush pilot up in Alaska, Peter Goodwin created Groove Life. For safety reasons, he did not wear his wedding ring. After trying a silicone ring that his wife purchased, Peter thought of improving silicone rings' current market. After a successful launch on Kickstarter, Groove Life was born. Nowadays, Groove Life is headquartered in Tennessee, and they offer various products, of which we got to spend a little bit of time with.
Groove Ring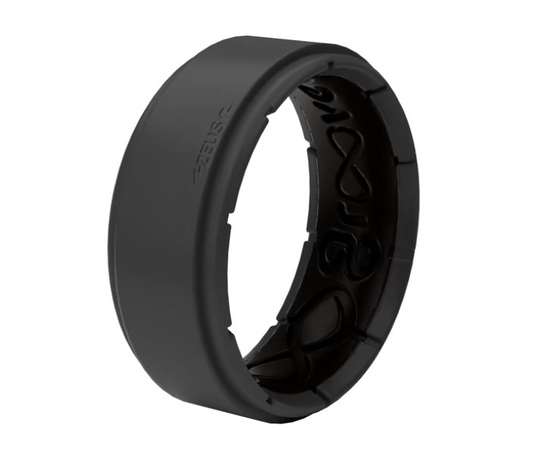 Believe it or not, the Groove Ring concept was drawn on a sheet of paper on the side of an Alaskan river. The intent was to make a ring that would allow more airflow and move moisture out. That's why the inside of every Groove ring has grooves or channels. Currently, there is a wide variety of Groove rings offered, and we got to spend some time with the Zeus model. Zeus features a triple-layer construction, with increased airports on the side, anti-stretch technology, and the Groove inner band. This ring is comfortable to wear day in and day out and offers a quality alternative to those who don't like to golf while wearing their wedding bands. The fact that this ring won't stretch or become loose over time is a big selling point. Not to mention there are plenty of styles to choose from so you can find one that suits your personality.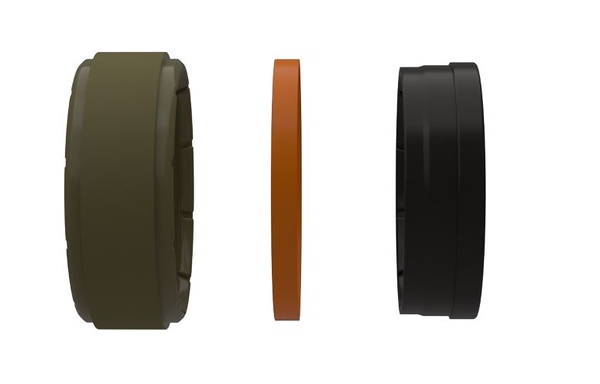 There are three ways for users to find out what ring size is the one that will fit them best. One option is to print out a sizing chart and measure to see which ring size fits best. There is also an option to answer a few questions on their website, which results in a size recommendation. Hilariously enough, the questions lead to finding out if you have sausage links for fingers or not. The most impressive part is that the recommendation matched my ring size perfectly after completing the simple questionnaire. Finally, the third, and my favorite option, is downloading the Groove Life app. When opening the app, users can place their current ring on their phone screen and compare the Groove ring sizes to their own. If you happen to order the wrong size, don't fret, Groove has a very easy-going approach to exchanges. After all, they want you to love your ring.
Groove ring prices range from $29.95 to $49.95.
Groove Watch Bands
Sticking with their active and adventure-seeking profile, Groove Life produces watch bands that work with various smartwatches such as Apple Watch, Fitbit, and Samsung Galaxy Watches. These watches can be expensive, but the standard bands they come with aren't anything to rave about. We got to spend time with Groove's Solid Black Band for the Apple Watch and came away impressed. Paired with my watch, it looks exactly like the basic sport band one would get from apple from the outside. It's clean, it's classic, and it seems like it's ready for either a workout or a day at the office. The band's inner side features the same grooves found on their rings, which help with airflow and make the band more breathable. In early testing, this strap did seem to prevent a little bit of moisture buildup when out on the course or cycling.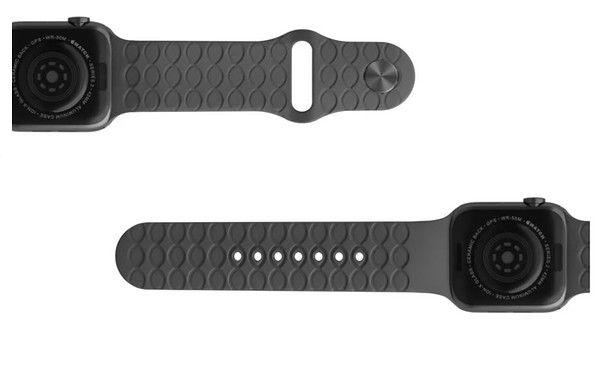 Groove Watch Bands range from $39.95 to $69.95.
Groove Belt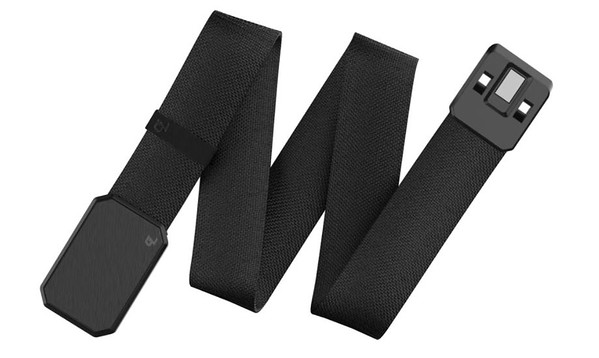 Of all the Groove Life products that I got to spend time with, hands down, my favorite was the Groove Belt. They bill it as the best belt ever, and while I hesitate to go that far, it has been making its way into my daily wardrobe. These aren't leather belts, but they are a web-style belt that includes a 5% elastic blend. This combination makes this belt one that offers enough stretch throughout the day so there is no constricting feeling you might get from wearing a traditional or ratchet belt. Instead of a conventional buckle, the two ends of the belt lock together with neodymium magnets' help. One of the benefits of using the magnetic clasp is that you don't have to adjust it again once you have correctly sized your belt. Sizing for these belts is pretty straightforward as well. Commonly with belt sizes, it's recommended to order up one waist size to ensure proper comfort, however, with these belts it is not required. These come in five different sizes covering waistlines from 28″ to 51″. Head to the website and find which size will work best for you.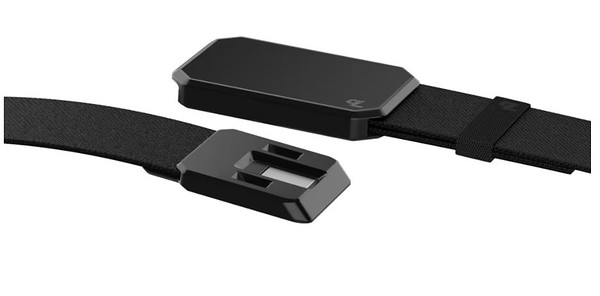 Groove Belts prices range from $59.95 to $64.95.
How confident is Groove Life in their product? Well, they offer a 94 year "No BS" warranty. That's right, 94 years. This warranty is pretty darn impressive, not because of the whole 94 year part, but because of how practical it is. When we talk about things like a silicone ring, belt, or watchband, as consumers, we want to make sure they don't stretch over time and become loose. This warranty covers that. If you end up damaging your product, they want to hear the exciting story about how it happened, and then they will replace it. They will even pay the shipping for you the first time around while charging you $5 to ship a replacement after the 2nd incident. Even if you were to lose your ring, watch, or belt, one could still tap into this warranty replacement by paying $5 for a lost ring or watchband and $15 for a lost belt. Groove Life believes in its products, and they expect you to do the same.
Groove Life offers quality accessories to those who want to go out and seek adventure. To find more information on all of Groove's products, check out their website at www.groovelife.com.