The golf glove might be the final frontier in golf fashion, and it is getting plenty of attention recently. However, outside of a few professional golfers that regularly don colorful gloves, the overwhelming majority of gloves on tour and at local courses are still basic; either solid white or black. Just because the glove has been historically utilitarian and bland doesn't mean they have to stay that way and Aiden Ross Golf has some options that might just ease you into the fashionable glove market.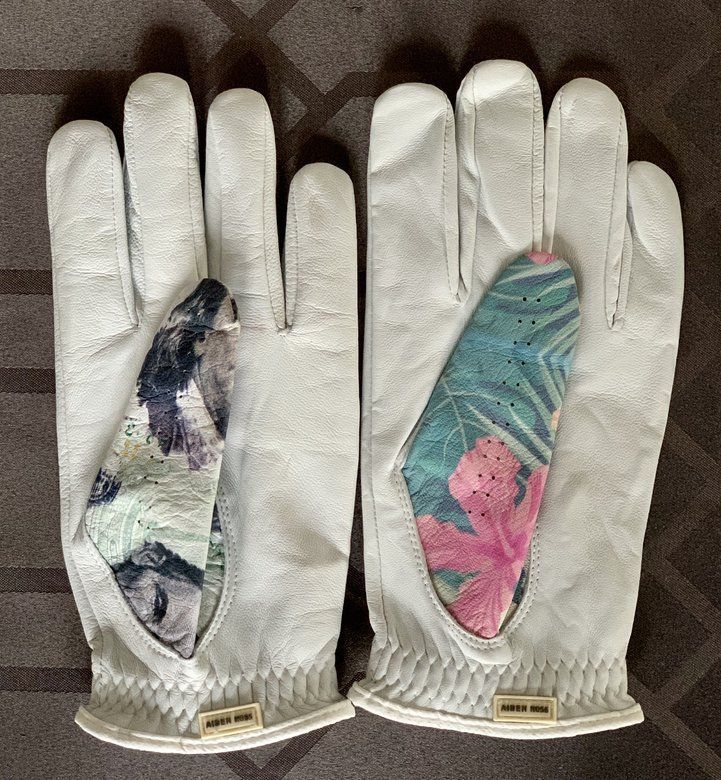 Aiden Ross Golf wants to change the bland perception and transform your golf glove into an outlet for your personality and style. Unlike many competitors in this growing market who make bright, solid-colored gloves, Aiden Ross Golf adds a touch of design, flare, and fun without being overtly flashy or distracting at address. Its subtle flare comes from blending a classic white glove with a designed, often subtly colorful thumb. And because the design is limited to the thumb, it is noticeable during the social aspects of your round but is not distracting when you address the ball because your dominant hand grip will cover most of the design. It is a perfect blend of traditional and bold – classic in play but fun any other time.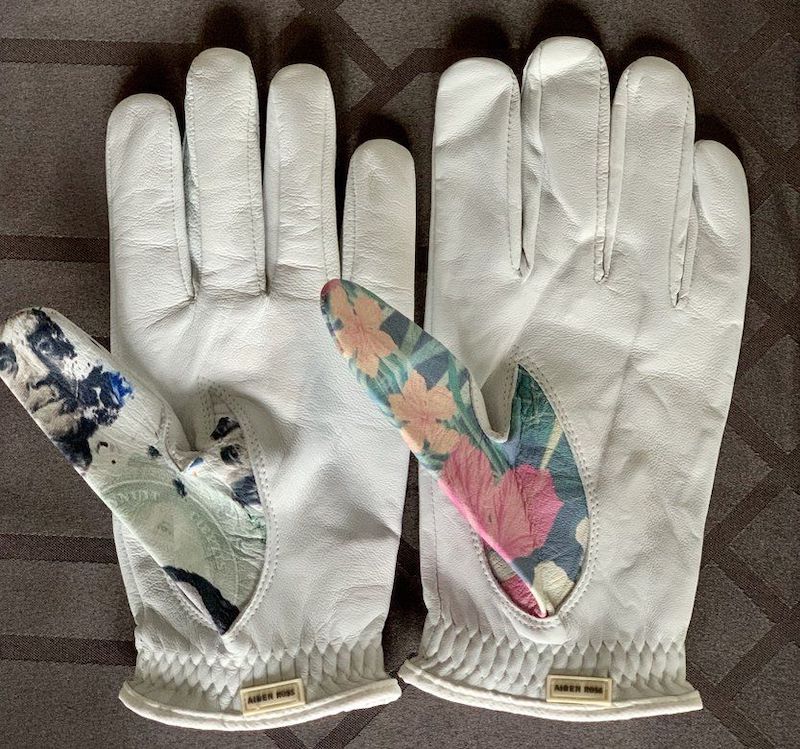 Fashion and design aside, a golf glove has to be well-made to be worth buying, and the Aiden Ross gloves check a lot of the boxes that its premium price tag demands. Each glove is made of a soft, 100% Cabretta leather that forms to your hand and is surprisingly durable. Part of that leather durability might come from the fact that they are a bit thicker than other premium gloves, but not to an extreme. The leather did not wear quickly and the grip remained fantastic over many uses – in fact, the leather still does not show many signs of wear after several rounds and a few hundred balls on the range. I will admit that the Aiden Ross gloves exceeded my expectations and I have already put my money where my mouth is by ordering 3 more. Heck, if I cannot be in Hawaii then my glove might as well remind me of paradise.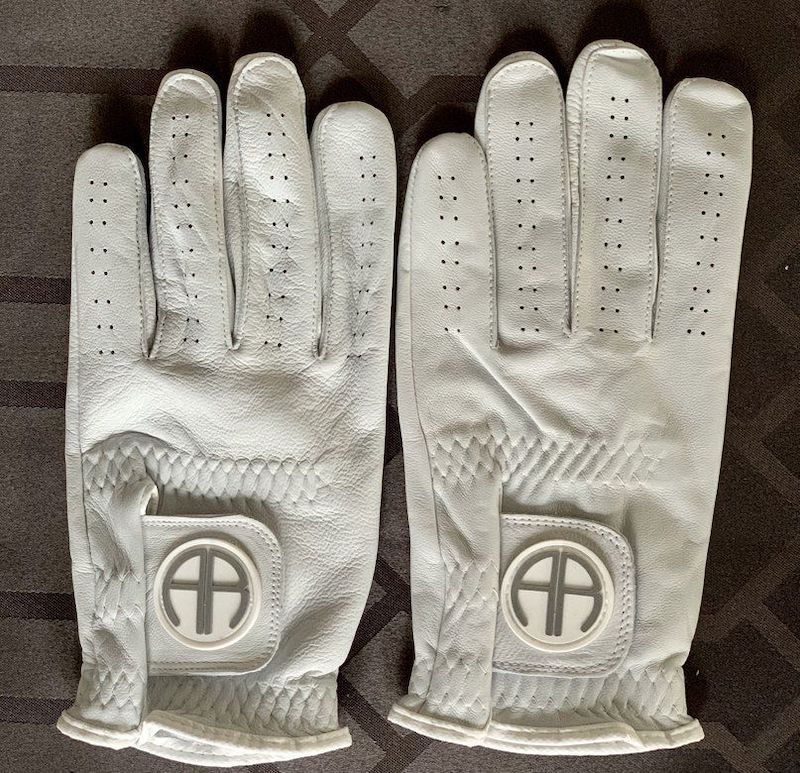 Aiden Ross Golf was launched in 2019 and is very active on social medial. It is likely that you have seen something from the company, even if you aren't aware of it yet. Their offerings continue to expand through frequent collaborations and custom design options. At present, Aiden Ross Golf offers 14 unique designs and a classic plain white glove for you to choose from in four sizes (sorry, no cadet sizes). Each model is currently priced at $26 per glove, which is a premium price tag, but if you keep up with their social media you just might come across some promotions that can drop that price considerably.
If you are looking to add some more flare to your apparel without sacrificing quality in your glove, then Aiden Ross Golf might be just what you are looking for. You can see plenty of photos by checking out @thegolfglove on Instagram or by visiting www.aidenrossgolf.com.