Layers are crucial to be able to continue the golf season in cooler and even cold climates. Finding the right outerwear that will not only keep you warmer, but still offer the flexibility of the golf swing is not as easy as picking up the first thing you might find on the rack.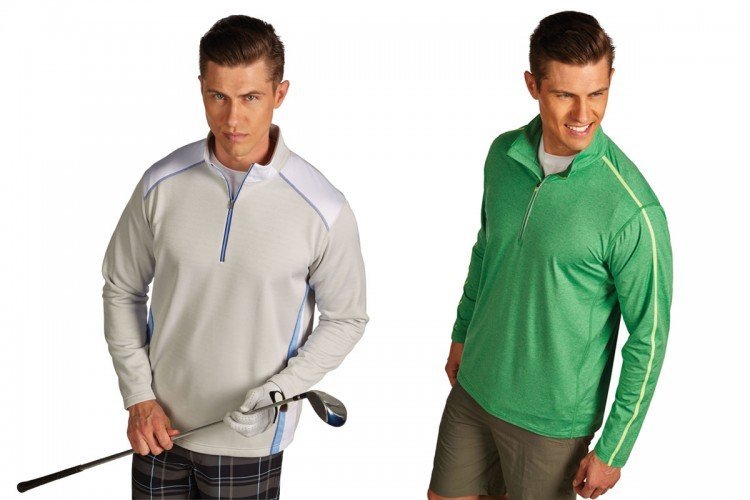 What Antigua Says
"The Spring 2015 Men's Golf Outerwear Collection is the focal point of Antigua's ever-expanding lightweight golf outerwear," says Ron McPherson, President and CEO of Antigua. "Technology advancements have included new lightweight functional fabrics, making the design potential limitless. And golf outerwear has been crossing over to daily wear use, which has helped grow the category."
For 2015, half-zip pullovers like Asset are available in a range of deep-yet-colorful heather shades complemented with brighter tonal sleeve taping and contrasting placket zippers. It can easily become a cool weather everyday wear garment, given its wide range of color options.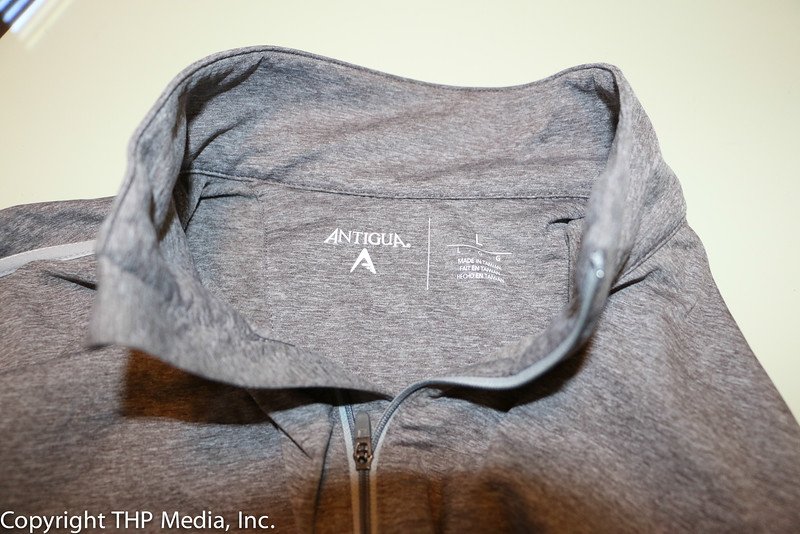 What THP Says
At first glance, the Asset pullover looks like many others in the category, but the similarities appear to stop there. The material is thin enough at touch to wear on a spring or fall day and yet the inside is soft and warm enough to keep you ready for the drop in temperatures as the sun sets on your round. What draws you in are the modern looks and sleek design, but as soon as you put the garment on you realize you have something quite special here. The best description heard during testing was that the inside felt like that softest t-shirt in your dresser, while the outside offered the material to work against the elements.
The Asset piece is made of 100% technical materials which will assist in wicking away the moisture. The blend is 92% polyester with 8% spandex to give it a nice stretch, and while no natural fibers exist, the jacket is very soft both inside and out. In fact more so than most technical material layer pieces that have come in recently.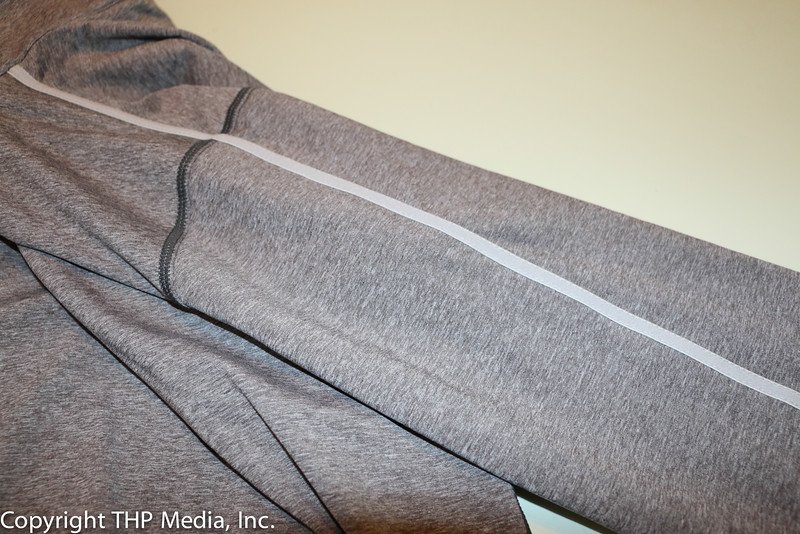 Finding a versatile piece is an important addition for the golfer and the Asset from Antigua offers both the performance and materials that are sought after.
What's Available
Antigua's new 2015 Spring Colection of outerwear is as complete as they come in the industry. With so many different colors and styles available and reasonable price points across the entire line, there is no question that Antigua knows what the golfer wants and is creating it incredibly well with this collection of lighter gear.
This Antigua line fits true to size and in testing of multiple golfers and sizes, there was no reason to size up or down with multiple models. Hitting stores soon, the 2015 Spring Collection has garments and price points to fit just about any golfer. For more information on Antigua's other lines, check out their website at www.antigua.com.