There is no denying that Callaway Golf has been on a roll in recent years when it comes to providing technology aimed to help players seek out the very best performance that they possibly can. Thanks to all of the talk about Jailbreak and it is easy to associate this brand with ball speed and distance, however, with the release of the Mack Daddy 4 (MD4), Callaway is taking dead aim on stopping-power and short game proficiency.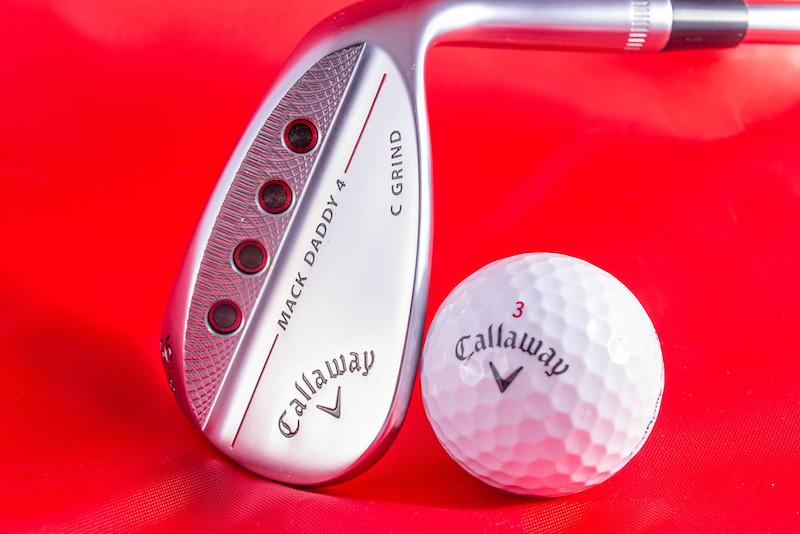 Groovy Tech!
Headlining the tech story on the Mack Daddy 4 wedges is what Roger Cleveland and Callaway have done with the grooves. In the lower lofted wedges, which are considered those 52° and lower, 20D grooves reign supreme. Since wedges in this loft range are often used for full swings, this type of groove will help provide the ideal amount of spin and consistency from longer distances. Starting with the 54° and going all the way up to 64°, a 5D groove is used. Generally speaking, these lofts are used for more shots under 100 yards, where a full swing is not required. By utilizing a wider and more aggressive groove cut, it aids in maximizing the amount of spin on a shorter swing, while making sure debris such as rough or sand, is properly channeled away at that moment just before impact.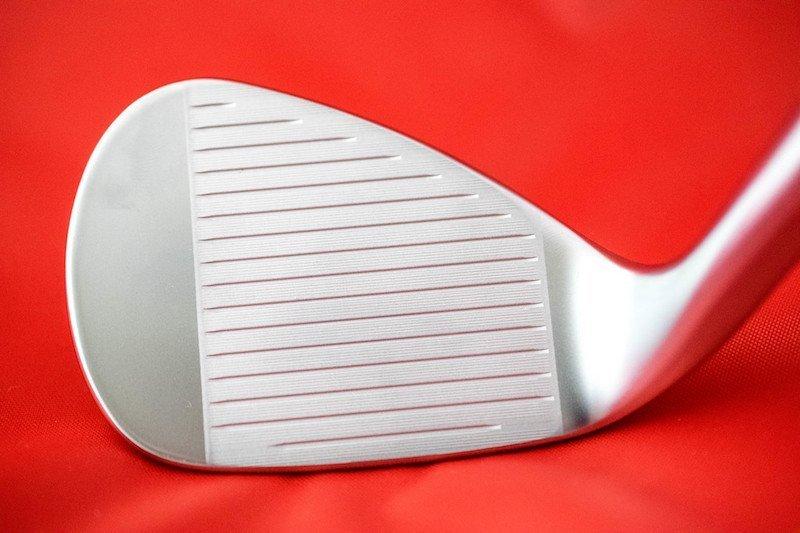 Having two different styles of grooves on wedges is not something that is completely unheard of, nor is it all that unique. But take a closer look at the face on the Mack Daddy 4, and between the 16 grooves, one will see a new Micro-Positive surface texture that has been cut, not laser etched, into those spaces. Last etching extra surface roughness has been done before, but one of the downsides is that those impressions tend to wear rather quickly. Therefore, by going with this design, Callaway is reporting that this effect will last longer, but also have more of an impact on the overall spin these wedges will produce. Thanks to the addition of these micro grooves, the MD4 wedges are presented with 84 contact-points that should help grab the ball, prevent it from sliding up the face, and generate more spin.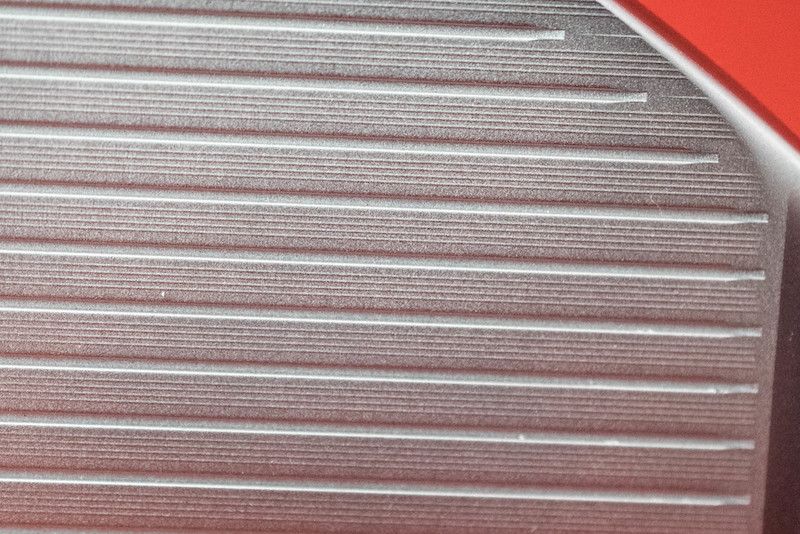 To cap off Callaway's Groove-in-Groove technology is the one groove that sits at the very bottom of the wedge face, which is referred to as the "Nip-It" groove. This is the second go-round for this groove, as it was introduced last year on the Mack Daddy Forged wedge. For those who might catch the ball a bit thin, this groove might become a favorite feature. Pushed down closer to the leading edge, it offers a bit of protection from that thin shot, especially when hitting short chips and pitch shots, but aiming to still help manufacture some spin when contact is not pure. Let's see a show of hands for all who have struggled with a thin shot in these situations. Believe me, that response is noted, understandable, and shared by a plethora of golfers around the world.
Decisions, Decisions
With wedges, there is certainly no one size fits all option. Due to the many variations of turf and sand conditions, coupled with the different tendencies of a players swing, having multiple soles, grind, and bounce options are a benefit to the golfer. Perhaps it is an area where Callaway might have lacked some options compared to other companies, but with the MD4, that is no longer an issue thanks to the inclusion of four different grinds. Below is a quick synopsis from Callaway about each of these grinds.
C-Grind: Increased relief, especially at the heel, makes it easier to play a variety of shots with the face open. Ideal for medium-to-shallow attack angles and/or firm course conditions. 8° bounce.

S-Grind: Medium-width sole with slight ribbon at the back and moderate heel relief to keep the leading edge low through impact, promoting solid contact on open-faced shots. 10° bounce.

W-Grind: Sole is wider at the center and toe and narrower at the heel, with moderate heel relief and generous front-to-back camber. That prevents digging without increasing bounce and keeps the leading edge close to the turf at impact. More versatile than our previous W-Grind. 12° bounce.

X-Grind: This new grind features a narrow, high-bounce crescent sole, with the low point near the front. Excellent for moderate-to-steep attack angles and medium-to-soft course conditions. 12° bounce.
It goes without saying that taking the time to either get fit or at least hit some practice shots with multiple grinds would be a wise move. With nine different loft options, starting at 46° and spanning all the way up to 64° (minus an option for 62°), and the four different sole designs, Callaway has pushed out 21 different loft-bounce combinations. Even without including the two different finishes, Platinum Chrome and Black Matte, there are a large variety of choices that face a golfer.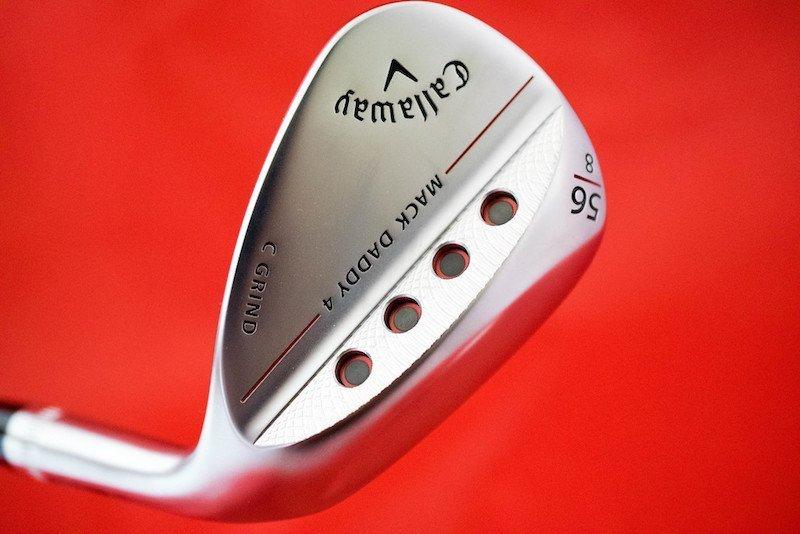 In the Bag
As part of the review process, THP was able to spend some time with the 56° C-grind wedge in the Platinum Chrome finish. As mentioned above, there are two different finish options on the Mack Daddy 4 wedges, and just like when deciding on the lofts and grinds, picking a color is also a personal choice. Normally when facing this option, the darker wedge tends to make it in the bag, however, in this instance, the chrome really does look rather nice and is likely to retain its new look a bit longer.
Anyone who has spent time with past Callaway wedges knows that their shape has really evolved over the years. In fact, for a while, it seemed as if they struggled to find a consistent look. After getting a lot of feedback from their tour staff, Roger Cleveland took a few design elements from the Mack Daddy 2 wedges, which were very popular on tour, and the Mack Daddy 3 wedges to form a shape that will suit both tour players as well as the amateur golfer.   Better players might notice the slightly increased offset or the tighter leading-edge radius compared the MD3, and while that sentence alone might scare off some, it shouldn't. Behind the ball, the wedge shape hits on so many strong points. Going off of the C-grind that was in hand, there was plenty of room to open or close the face down if need be, without bringing that trailing edge into play. Out towards the toe, the Mack Daddy 4 is certainly a bit more rounded to the eye.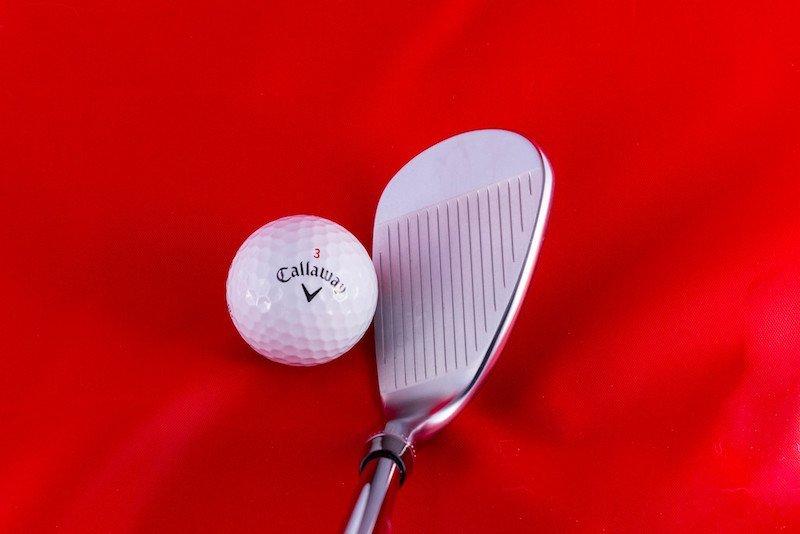 Constructed of 8020 Carbon Steel, the Mack Daddy 4 wedges really try to hit that sweet spot between firm and soft when it comes to feel. Perhaps it's a combination of the materials and the extra grooves, but the word responsive just seems to come in to play here. With brand new grooves, it felt like that ball was really staying on the face a bit longer as those grooves took over. In fact, there were times when testing a mid-range pitch shot that as soon as contact was made the feeling of "that's got to spin" was translated from the clubhead to hands, to the head, and for the most part, the ball did show good spin numbers. One of the downsides of being up in the northeast is that actually seeing how that spin translates on the greens is something that will just have to wait.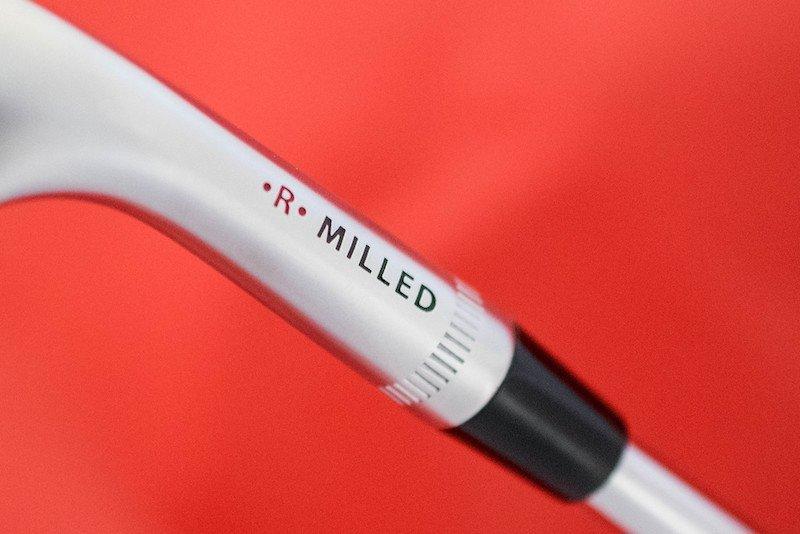 Most wedge shafts don't garner a lot of attention, but the decision to go with a lighter weight Dynamic Gold 115-gram shaft as the stock option is a move that plays nicely with the growing trend of these lighter weight shafts expanding to many iron sets.  Within their own 2018 lineup, the newly released Rogue and Rogue Pro irons come with shafts that weigh in at 95 and 105 grams. Consequently, a player who wants to add some MD4 wedges to the bag and use them as a full swing club can do so without skipping a beat. Even though the shaft is a bit lighter, the swing weight still comes in at D3(lower lofted) and D4(higher lofted), maintaining that extra feeling of heft and control will still be there.
Conclusion
It really doesn't feel like it was all that long ago when the wedge market was dominated primarily by two brands. What Callaway has done in that time is revamp their wedge release to become a major player in this category. By having 21 different options available, they will be able to provide a good fit for just about any golfer, and with their groove-in-groove technology, players who give these a try should see some nice spin numbers that will make short game practice, just a bit more fun. From top to bottom this is without a doubt the most thorough wedge lineup that Callaway has produced. On top of all of that, most golfers would probably agree that they look pretty darn good too. These Mack Daddy 4 wedges are available now for a price of $149. More information can be found on www.callawaygolf.com.