Last year THP introduced Indi Golf to the world with a line of wedges that were unmatched in creating spin around the greens. While the original StingRay was a non-conforming product, the company delivered with a unique club head that increased spin like nothing else on the market today and in our testing, was extremely well liked by everybody that got a chance to test it.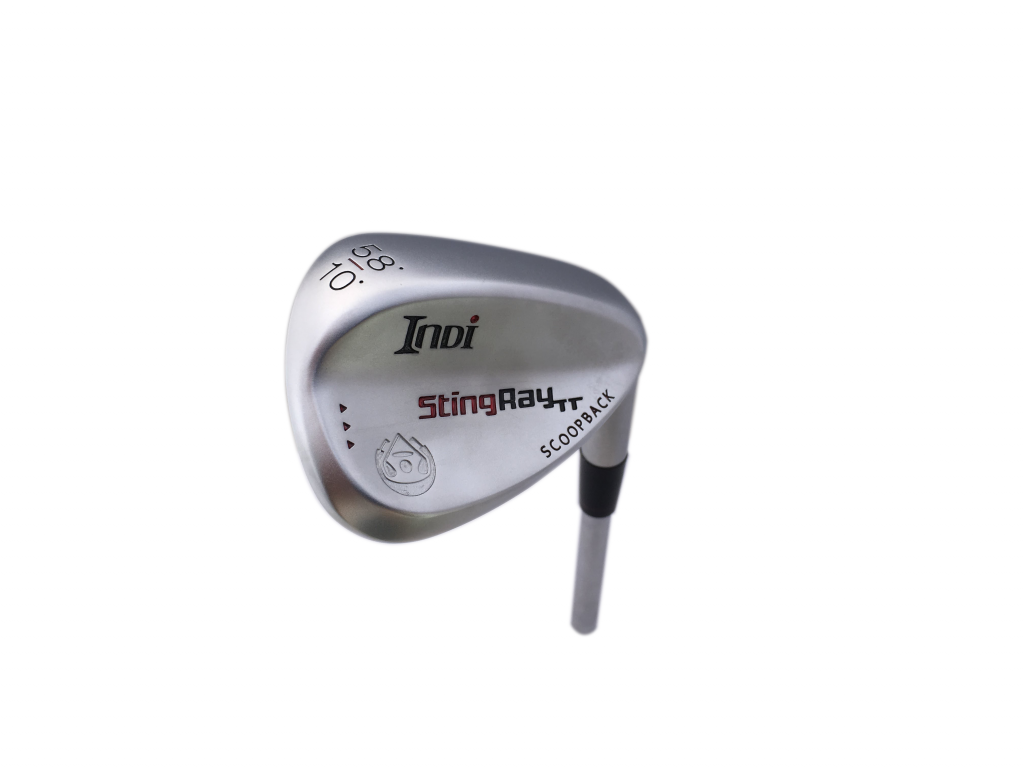 Indi Golf came with a wedge that delivered on gimmick like spin, without the gimmick if that makes sense? The look was that of a traditional wedge and the technologies such as the ScoopBack design, worked to create forgiveness by combining both muscle back and cavity back (more on that below). It is/was a product that continues to be well received by those that try it, so much so that the users have been asking the company to create a conforming product with similar traits.
Enter the new StingRay TT from Indi Golf. The new model features optimal spin, control and forgiveness while conforming to be able to be used in competition.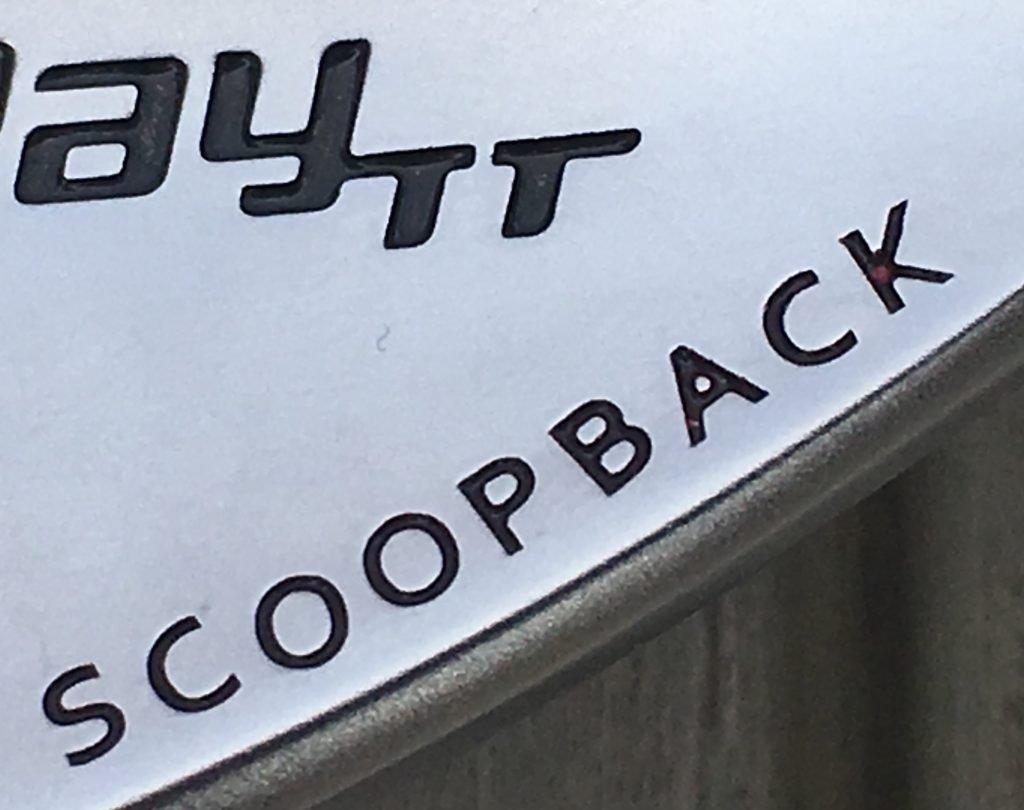 "Our new StingRay TT wedge is designed with conforming grooves, yet it still spins 25% more than competitive wedges," said Rob Lang, General Manager, Indi Golf. "Our design team has taken our forgiving ScoopBack technology and combined it with highly engineered grooves to create the optimal wedge for golfers looking to add more backspin around the green and lower their tournament scores."
One of the first things noticed is that the grooves run along the entire face to improve control and spin. In their testing, this increased spin by as much as 25% on full swings using the Foresight GCQuad (same device THP uses for its incredible accuracy). "After designing our original StingRay wedges that spin 50% more than competitor wedges, our challenge was to design grooves within the Rules of Golf that would still create optimal spin and outperform the competition and we successfully achieved that goal," added Lang.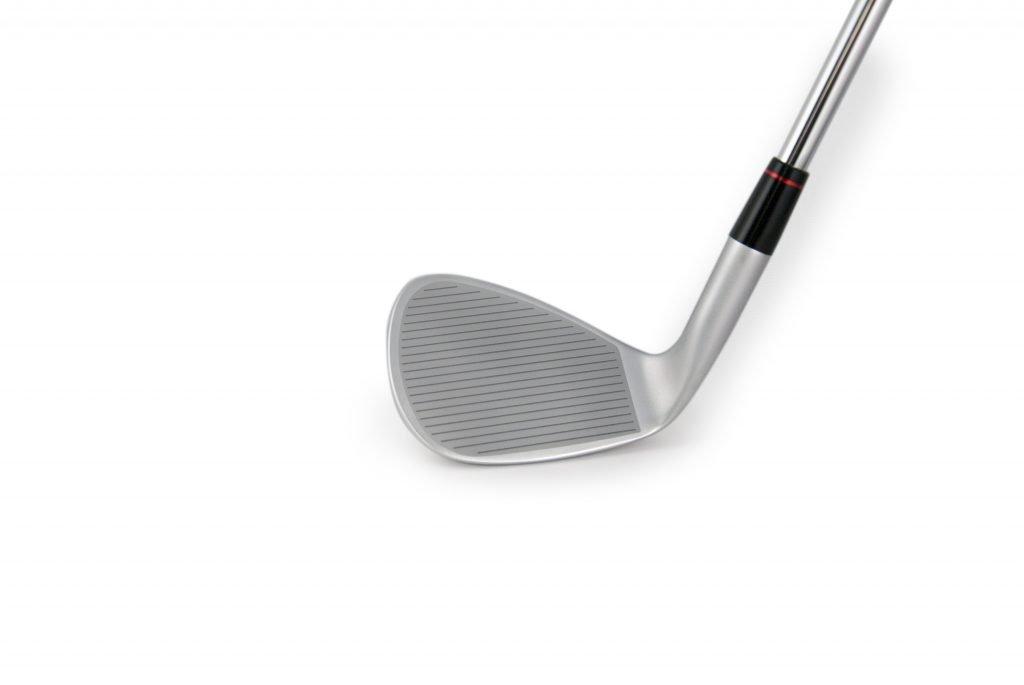 The design of the TT did not stop with a spin increase however. Their proprietary ScoopBack design, which has been so well received in the original wedge is back. This creates a forgiveness by moving mass higher and having it more centered in the club head. This makes the entire wedge more stable and offers a higher MOI, all the while helping shots feel better at impact. The ScoopBack design is not a muscle back or perimeter-weighted design but rather a combination that brings the player the best elements from each.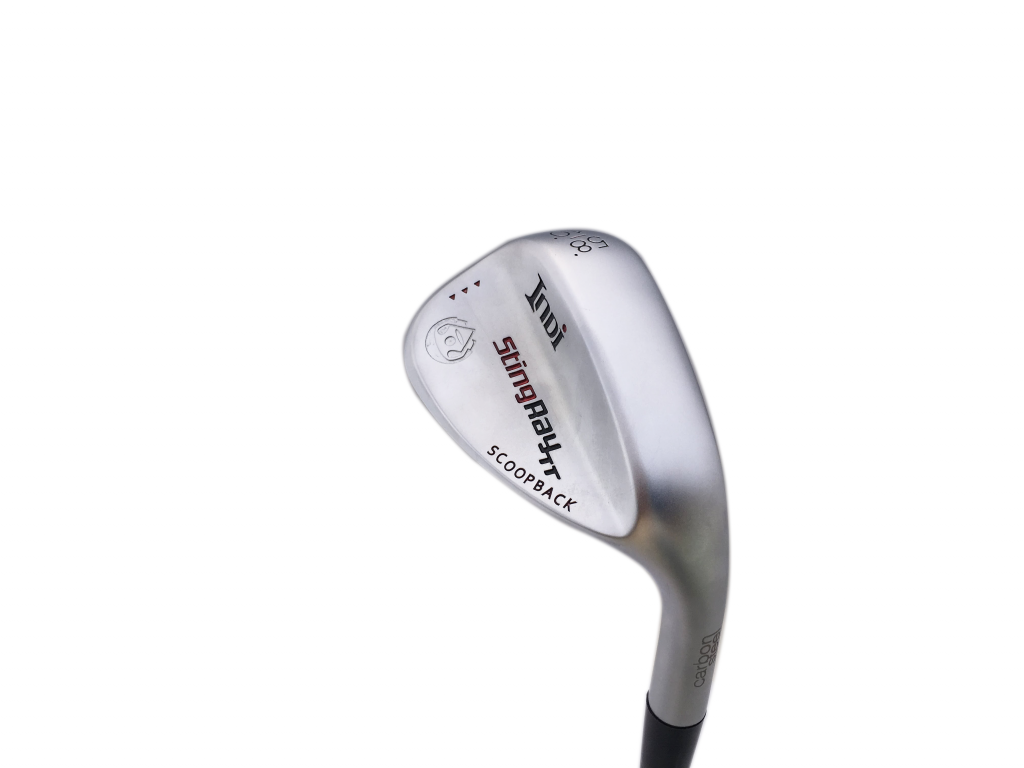 "Indi Golf is committed to designing quality products that will help golfers perform at their best and enjoy the game more," continued Lang. "Our line of StingRay wedges will teach players what a great wedge game looks and feels like. We feel wedges have not been researched and put on the same technology path as woods and irons, and we want to continue to close this gap and make the wedge game something that everyone can enjoy and use to improve their game and enjoyment."
In addition to the ScoopBack, the TT offers a straight leading edge, bringing in easy alignment and better turf interaction.
The Details
Lofts: 46, 48, 50, 52, 54, 56, 58 and 60
Shaft: KBS 610 (with more options coming soon)
Price: $159
For more information, check out their website www.indigolfclubs.com.