If you ever want to spark up a good 19th hole conversation, just post this question to your golf buddies: "What is golf's greatest rivalry?"  If you're sitting with some golf historians, you'll likely get some great stories as they recount the early days of modern golf when Ben Hogan and Sam Snead were routinely battling it out.  If you're sharing a post-round beer with someone in their 40's or early 50's, they'll talk of another great rivalry– Tom Watson vs. Jack Nicklaus.  Maybe Nicklaus and Trevino would get tossed around as well.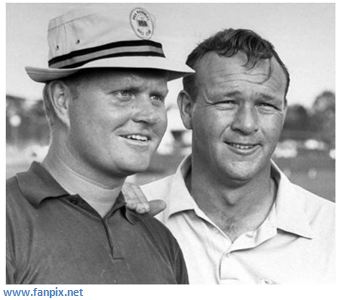 Then of course, anyone who's ever paid much attention to the game of golf has certainly heard of what is likely the greatest rivalry in the history of the game, Jack Nicklaus vs. Arnold Palmer.  I'm too young to remember any of this rivalry, but as a student of the game, I have read many stories about these two great players. I would love to have been able to witness some of the amazing battles they shared over the years.  From 1958 through 1980, either Palmer or Nicklaus enjoyed a top-three finish in at least one major every year, except 1969. During this period, Palmer had 36 top-10s in Grand Slam events and Nicklaus had a whopping 59.  It seemed everyone was either a Palmer fan or a Nicklaus fan, truly making this one of the greatest rivalries in not just golf, but all sports.
What about the 22 year old kid sitting at the table sharing in this conversation?  His response is likely going to be something of a puzzled one.
"There aren't any rivalries in golf. What do you mean?"
Unfortunately, he'd be right too.  Professional golf has been longing for the next great rivalry for most of the past 30 years or so.  In that time we've seen some great players, but the biggest story in this young golfer's lifetime is the Tiger Woods era.  Since turning pro in 1996, Woods has been on track to re-write the record books, doing much of his damage without a primary rival to his throne of golf's greatest player.
Contenders or Pretenders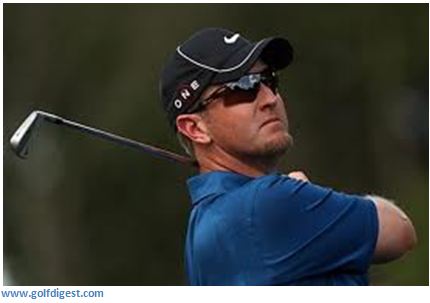 Since 1996, many players appeared to be a legitimate rival to Tiger's assault on the record books.  Guys like David Duval, Ernie Els and Vijay Singh all tried for a while, but ultimately they never had the staying power to challenge Woods for very long.  Who could forget El Nino, Sergio Garcia bursting onto the scene in 1999 at the PGA Championship?  A tournament the young 19 year old would finish runner up….to Tiger Woods of course.  Several players were almost there, but nobody actually stepped up to be that guy for much more than a season or two.
The one guy that has been around the most up to this point has been Phil Mickelson, but is it fair to call Tiger and Phil a rivalry?  When you compare it to the rivalries of the past, it isn't even close.  Golf fans have wanted this to become the next great rivalry, and many times it seemed like we were so close to having it, but it just never came to be.  It had all the making of a great rivalry too. They never really seemed to get along real well, there were comments made to the media regarding "inferior equipment" and stories of tension in Ryder Cups they shared, but as much as the fans begged for it, we never really got what we desired.  Don't get me wrong. Phil Mickelson has had an outstanding career, but other than a few years being a (very) distant 2nd in the official world golf rankings, he has never really become that consistent rival to Tiger.
Next man up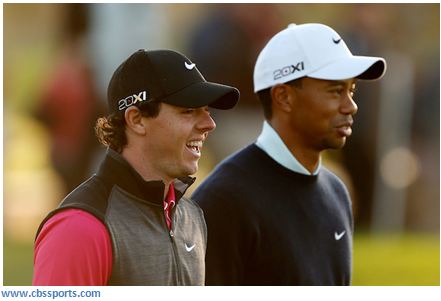 By all accords, it would appear that we finally have our guy!  Rory McIlroy burst onto the world golf scene as a highly touted youngster from Northern Ireland a few years ago.  Like me, you may have thought, oh brother, here we go again.  Only this guy doesn't seem to be another flash in the pan like El Nino, nor does he show any signs of a balky putter ala Ernie Els when the pressure is on.  This kid is legit and he's here to stay.  As we begin the 2013 season, Rory is the one standing atop golf's mountain. Is this the rival to Tiger we've all longed for over much of the last 16 or 17 years?
Before the recent resurgence of Tiger's game, we had a clear cut case of two golfers going in opposite directions.  Every jump Rory took upwards in the rankings seemed to be countered by an equally large drop by Woods. The 2012 season was a preview of what we could see between these two. We watched them paired up in a dozen or so events throughout the year, and while not every event was won by one of these guys, they did live up to the billing. This was especially true at the Honda Classic when we saw Tiger make that final round charge we have all so desperately been missing.  Rory showed his mettle and wound up taking the trophy and the #1 spot in the world that day.  Golf fans everywhere can hardly contain their excitement. It appears that we finally have what we've wanted for so long.  The 2013 season just has to be packed with weekly showdowns by the world's top 2 golfers.  Or does it?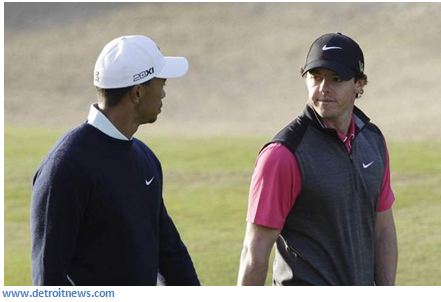 It was recently announced that Rory would be joining Tiger in the Nike Golf camp; making this can't miss summer hit even more entertaining.  But what if it doesn't pan out?  What if we don't get a summer of Rory and Tiger taking first and second in every event they enter together (again, roughly 12 or so)?  What happens if guys like Dustin Johnson (already a winner in 2013), Nick Watney (another new Nike guy), Keegan Bradley (already a major winner and Ryder Cup star), Luke Donald (world #3) or any of the countless young stars that walk the fairways of the PGA Tour continue their fearless assault on the leader boards this year?  That's not to discount some of the guys I've already mentioned as past Tiger challengers. We know Phil will make his presence felt and Ernie showed us the Els of old last year by winning the British Open.  Sergio Garcia showed us that perhaps his best golf is still in front of him as well.  There are countless guys that will challenge each and every week on the PGA Tour and that very point could be exactly why we haven't, and may never again, see a rivalry like some of the great ones of the past.  The fields week in and week out on the PGA Tour are so deep. One needs to look no further than the Sony Open, where we saw Russell Henley win in his first official event on Tour.  These young guys are coming onto the PGA Tour confident, battle tested and ready to win against the game's very best.
That to me is the difference between the eras of Hogan, Palmer, Nicklaus and Watson and what we see now on the PGA Tour.  They didn't have the same depth of field. Tiger doesn't have to worry about one single player. For most of his career, he has had a field full of guys that are capable of winning on the biggest stage every time they tee it up.  The product we see is, in my opinion, better than ever.  Of course, we want to turn on our TV and see recognizable names leading the big events on the weekend and that's not going to change.  Just don't be surprised or disappointed when a young and previously unknown guy steals the show once in a while.
The days of two guys battling it out for the top spot in the sport are likely well past us.  I know everyone loves a rivalry, but you have to like what you're seeing when you have a field with so many players able to step on the gas and run away with the trophy. In my opinion, what we are seeing now is the new normal. Themodern era of the PGA Tour has the deepest field and best quality golfers we have ever seen.  So as for Tiger vs. Rory, the buildup has already taken place and the stage is set.  I know that every week they are playing together will present another opportunity to see the two best players in the world stare each other down and make fireworks.  I will certainly be tuning in as often as possible, because it's bound to happen.  We have been waiting so long for this, and we deserve it.