Over the last handful of years, Honma has worked to break through into the Northern American golf market. In early 2019, it looked like they hit a home run when then World Number One golfer Justin Rose joined their staff and won his very first tournament. While Rose might not be the huge name that sells a lot of equipment, his change and instant win had more and more golfers talking about the brand. Now we are in a funny position where Honma and Rose have split up and to some that might give a bit of a black eye to the brand. Casting all that aside, Honma has brought out some seriously exciting products this year, including the TR20 driver lineup which comes in both a 460 and 440 size. Let's take a dive into the TR20 440 driver and see if this offering can cause a bit of a spark to get people back to thinking about Honma.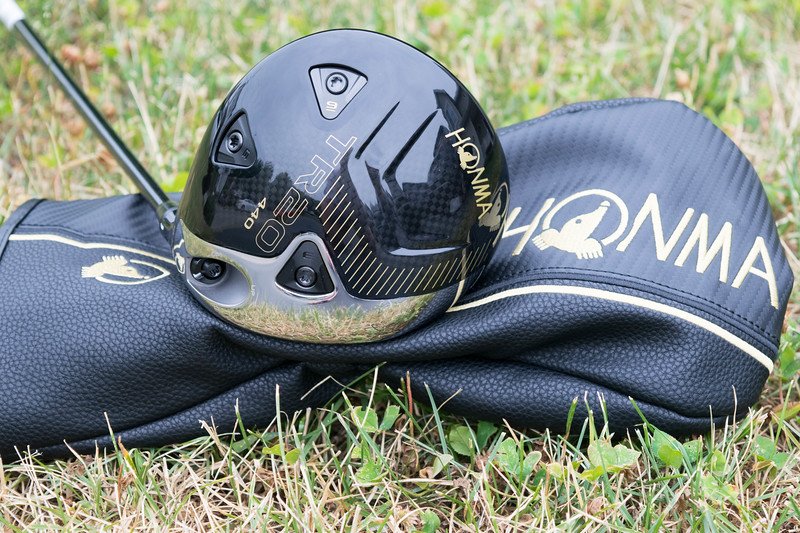 At the center of the tech baked into the TR20 drivers is what Honma calls their TiCarbon Fast Frame Technology. For its construction, the chassis consists of a titanium frame and a carbon body. One of the advantages of this type of design is that it allows engineers to manipulate and hone in on where weight is most efficient in the clubhead. There are also three different weight ports on the sole that would enable fitters and golfers one way to dial in their launch, spin, and shot shape. Out of the box, there are two 3-gram weights and one 9-gram weight.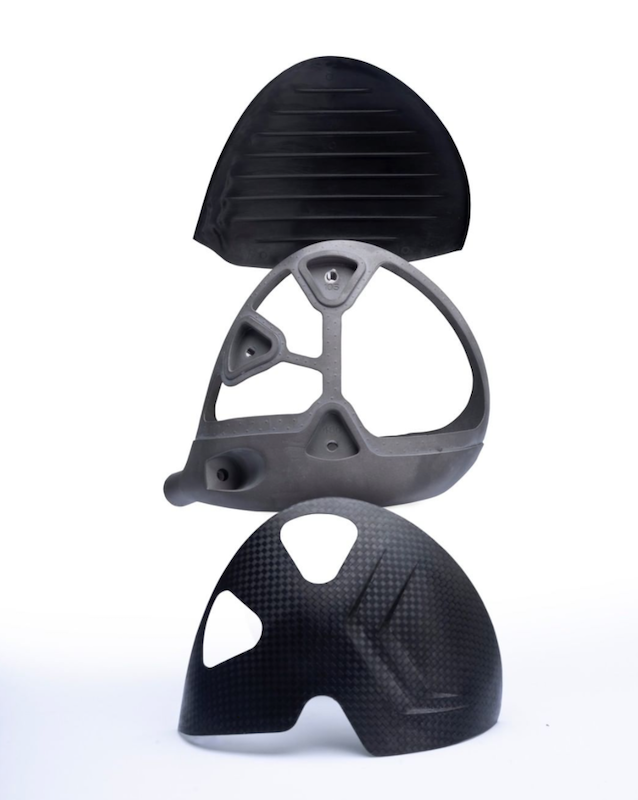 Once again, Honma has gone with their non-rotating hosel, a feature that the company has used for a decade, although we have not seen it in every North America release. We did, however, get to see it on the TW 747 drivers and the TW XP-1, which we reviewed last fall. For those who might be unfamiliar with this piece of tech, here is a quick breakdown. Pretty much every manufacturer has their take on hosel adjustability. One common characteristic is that the clubhead has to be removed or loosened quite a bit for a golfer to choose their proper setting. Honma differs because adjustments aren't made at the top of the hosel, but instead at the bottom. On the shaft sleeve, there is an indicator mark that shows where the shaft needs to be aligned when inserting into the clubhead. This part ensures that the shaft is appropriately spined and will respond similarly on every single swing, regardless of the setting. On the bottom of the club, there are four visible settings labeled as OP(open), CL(closed), FL(flat), UP(upright). Featured around the screw is a rotating ring with a notch that indicates its positioning. Point that notch at those settings, or in between, and it shows how you have adjusted the TR20. There is a sleeve that fits over the torque wrench that will assist in making these changes easier, however, I have found that in a pinch, a golf tee can help accomplish this too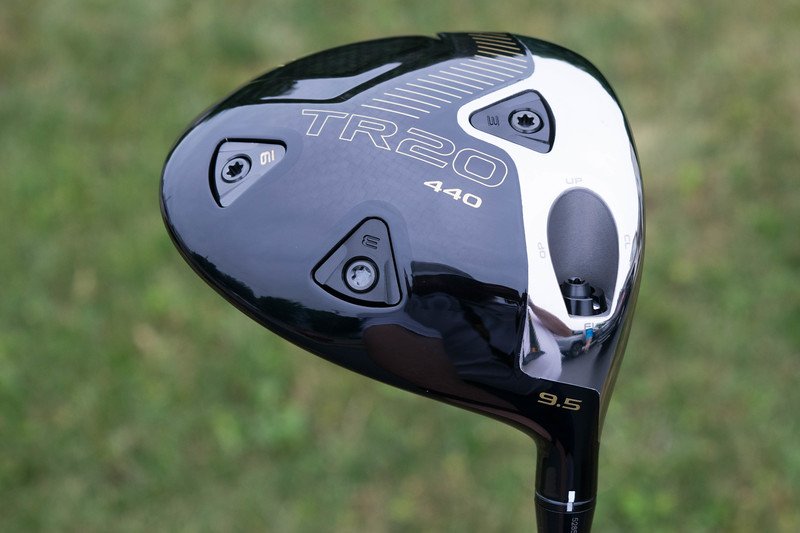 One aspect of golf club design that Honma pays particular attention to is shaping/looks. Having spent time with past models of Honma drivers, it's safe to say what they offer is usually pleasing to the eye, and with the TR20 440, this is no different. In a world where 460cc driver heads can look extremely stretched from front to back, it's refreshing to see a smaller head size with a more traditional look. Part of the design also incorporates no markings on the crown. There is no alignment aid present, and no graphic lines featured around the borders, making the TR20 one of the cleanest looking driver heads on the market.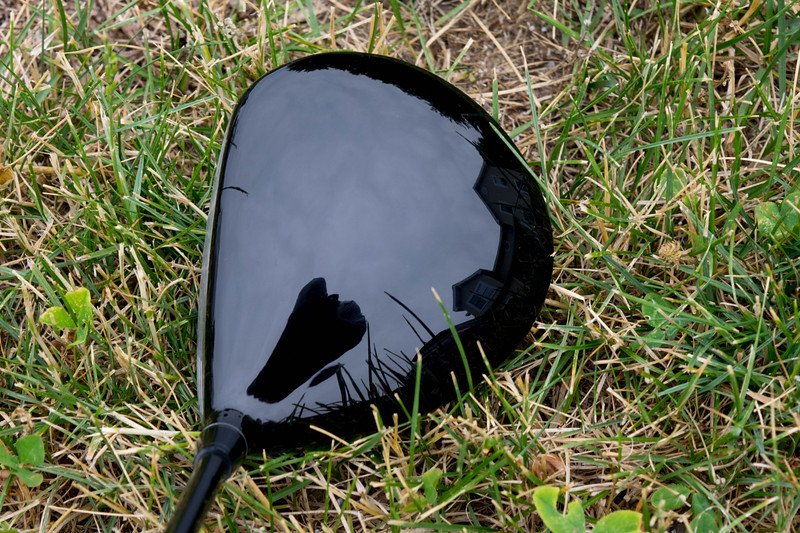 While on the course, the TR20 impressed in many ways. With the industry pushing out more carbon fiber drivers these days, the sound becomes a pretty noticeable part of the equation. From the very first swing, it was evident that Honma put the time in to make this driver look good and dialed in the audible tones to produce a pleasant mix of carbon and titanium. Some carbon fiber drivers on the market give off more of a dead feeling because of a deeper tone, but the TR20 supplies a balanced crack off the face that sounds powerful.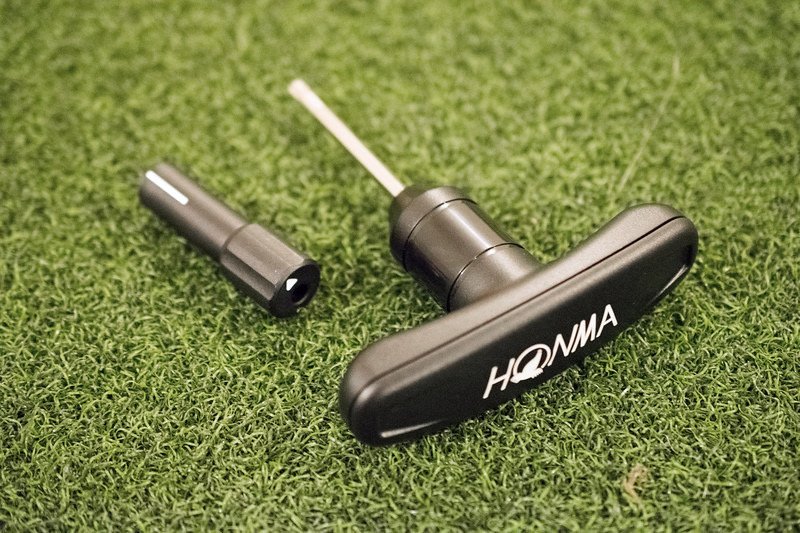 Keeping everything as stock, with the 9-gram weight in the rear, the TR20 produced a neutral flight that, if anything, appeared to be slightly fade biased. With the weight pushed forward, that bias seemed to increase, and changes to the hosel ring did help dial in the ball flight that I prefer. When comparing numbers recorded on a Foresight GC2, there is enough separation between shots struck with the weight forward vs. back. During our testing, we saw just about a 500rpm difference depending on the location of the 9-gram weight. Combine that with an extra 1.8 MPH of ball speed, and the yardage difference came out to be a full nine yards. Being able to tinker and see some actual differences is nice, but keep in mind your mileage may vary on how much difference you notice when shifting the weights around.
While moving the weight forward helped us gain a little bit of ball speed, reduced spin, and more carry distance, it also made the driver feel more penal on misses. Even though this is not the 460cc head, placing the heavier weight in the rear or draw position made this driver play moderately forgiving. Keep in mind that this driver is not aimed at those looking for a super forgiving option. By choosing the 440cc head, you will sacrifice some user-friendliness. That is not to say that it cannot be played by someone who does not spot a low single-digit handicap.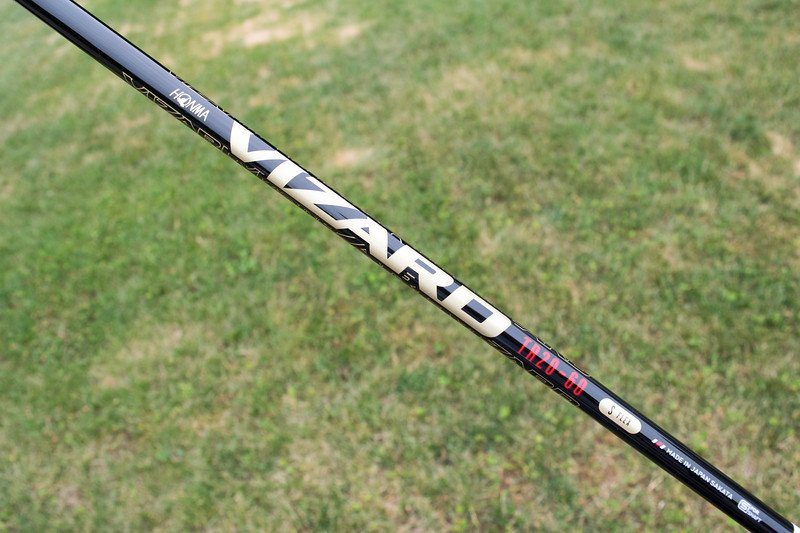 With the TR20 440, Honma has produced a driver that marries traditional-looks with some of the latest 2020 technology. This 440 version is going to be well suited for the player who is looking to work the ball off the tee, but it will also jive with golfers who shy away from larger driver heads. Going in at $649 might scare away some golfers, but Honma has built a reputation based on their quality. More information on the TR20 lineup can be found at www.us.honmagolf.com
The Details
Available Now
Price: $649
Available Lofts: 8.5, 9.5 10.5
Shafts: Vizard 50, Vizard 60, Vizard 70